Dipoto, Servais get CEO's vote of confidence
Stanton 'all in' on club's vision, committed to return to postseason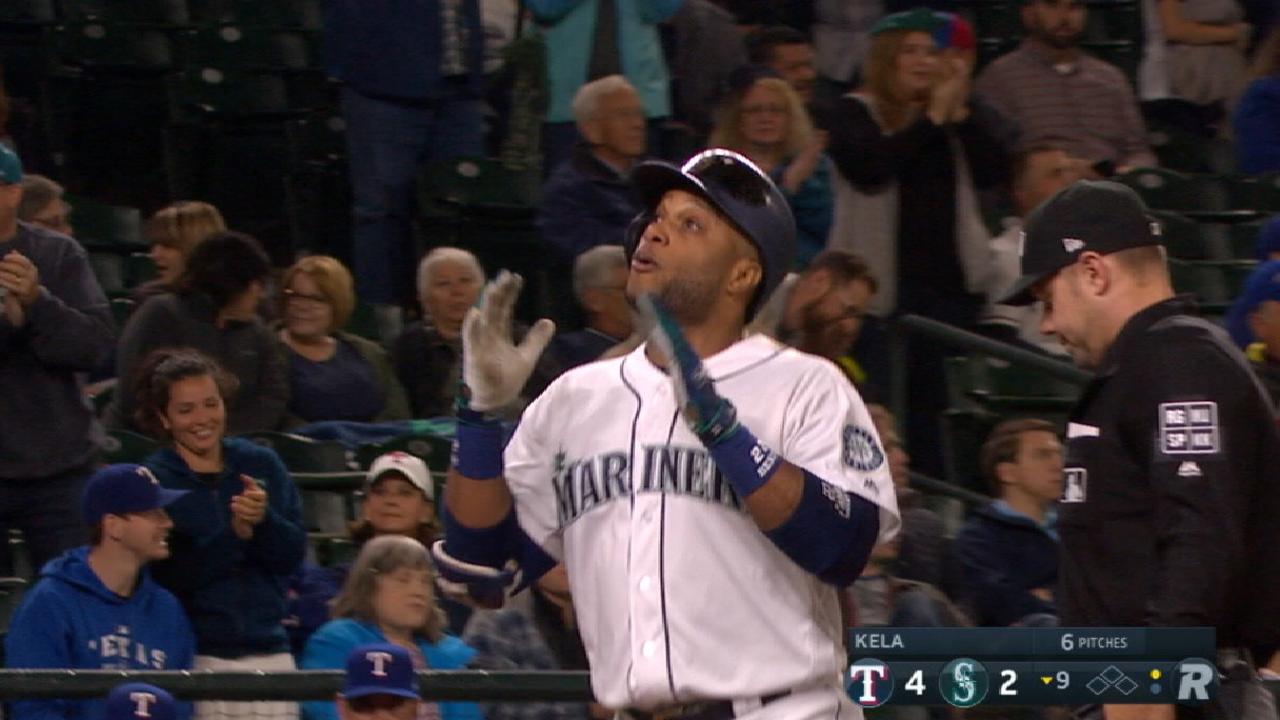 SEATTLE -- John Stanton describes his first full season as the CEO of the Mariners as a "roller coaster." But the man who heads the club's ownership group remains fully behind the efforts of general manager Jerry Dipoto and manager Scott Servais, despite a disappointing finish in 2017.
Stanton believes Dipoto's vision and plan are solid and that things would have been different this season if not for the plethora of pitching injuries that sidetracked those efforts. But he acknowledged the bottom line remains frustrating for fans wondering what it will take for the Mariners to end the longest postseason drought in the Majors.
"It's hard," Stanton said of the fans' plight. "And I'm one of them. I was here for every home playoff game this team has ever played. Unfortunately that's not a very big number. It is incumbent on us to demonstrate to the fans our commitment to doing the things that are necessary to win.
"I can say that we are deeply committed to winning a World Series. We are deeply committed to making the playoffs next year. But at some point in time, my words become hollow. We have to back those words up with action, both in terms of the decisions that Jerry makes and the decisions Scott makes. But ultimately it has to be backed up with results."
Dipoto has made more trades and roster moves than any general manager in the Majors in his two years as Seattle's GM. Stanton, who replaced Howard Lincoln as the club's CEO in August 2016, said he trusts Dipoto's process.
"I'm completely supportive of Jerry and thrilled with the job he's done and the way he's addressed the adversity and overcome it, in many respects," Stanton said. "I'm all in on Jerry and enthusiastic about what he's done. I'm equally enthusiastic about Scott.
"I feel Scott made some big jumps this year as a second-year manager. I wish that progress was reflected in the win-loss record, but I feel he made good progress. Ultimately we are all accountable and responsible and we all measure 78 wins as not enough. We need to do a number of things better on the field. And we can do a number of things better in the front office. And those are the things I get to work on between now and March 29."
Stanton said the club is still establishing next year's payroll, but indicated "there is room for growth." The Mariners were 13th among MLB's 30 teams with their Opening Day payroll of $154 million this season, and likely will expand on that. But that doesn't mean pursuing the biggest-ticket free agents.
Stanton's belief is that expensive free-agent signings to lock up veterans, who are paid maximum money for their declining years, aren't usually the best way to spend money, and pointed to the trade for right fielder Mitch Haniger -- who he feels could be a future All-Star -- with still five more years of team control, as the smarter type of acquisition.
The club signed shortstop Jean Segura to a five-year, $70 million extension in midseason, another example Stanton sees as a smarter use of payroll, given Segura is 27 and just hitting his prime.
The Mariners already have 34-year-old Robinson Cano for another six years and $144 million on his original 10-year deal.
"Robbie was as high a profile signing as this club has ever done, and it's worked out great," he said. "I'm thrilled that Robbie is here and [Nelson Cruz] is here. But bluntly, I'd like to see us be strong in the playoffs for a decade and I think we need to have the payroll dollars spent on players that can be with us for a long period of time.
"The Segura extension is a great example. The same thing as we did with Kyle Seager. To get a guy who can play, demonstrates his ability and then sign [him] to an extension to get beyond the arbitration period and into their 30s.
"For us, philosophically that's why we want to become younger and more athletic. And if we can continue to take guys that are doing a great job in their first three years [before arbitration] and then sign them to an extension in some selective cases, that's a great formula for controlling both the talented players and having the appropriate amount of payroll allocated to those positions."
In other words, Stanton is more than willing to spend, but believes the plan must be smart, as well, to succeed. And while he believes staying healthy is a big part of that, Stanton said the club has to look at improving training methods and turning over every rock possible to get to that ultimate goal.
Greg Johns has covered the Mariners since 1997, and for MLB.com since 2011. Follow him on Twitter @GregJohnsMLB. This story was not subject to the approval of Major League Baseball or its clubs.