Crew's concessions earn Ballpark Digest award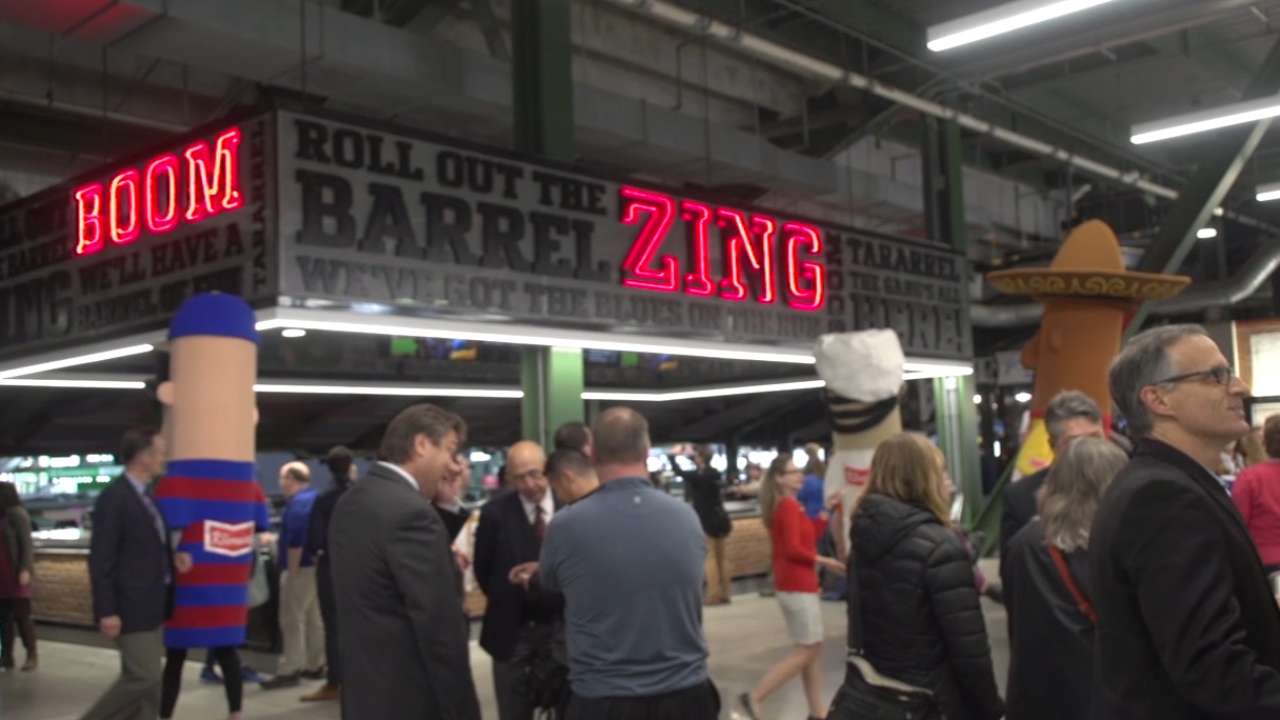 MILWAUKEE -- A $20 million overhaul of the food and beverage infrastructure at Miller Park netted the Brewers and their concessionaire, Delaware North, Ballpark Digest's award for "Best New Concessions Experience" in 2017.
It marks the first time Ballpark Digest has expanded from awarding individual menu items to recognizing an overall food service program.
"The food experience at Miller Park tended to be pretty generic in the past, and the concourse concessions layout made for some troublesome bottlenecks," said Ballpark Digest publisher Kevin Reichard in the announcement. "The renovated Miller Park concessions not only added new food and beverage items with a Wisconsin focus, they also dramatically improved the traffic flow throughout the ballpark."
The Brewers began their construction project last October to renovate concession stands on all four levels of Miller Park and add 11 more, some in "wards" on the first- and third-base concourses. The project created space to add more offerings from local vendors, including construction of a "local brews" bar on the loge level.
"We are honored to receive this award for our new food and beverage experience at Miller Park," said Brewers COO Rick Schlesinger in a statement. "We view the Miller Park experience as much more than a baseball game, and fan satisfaction is our top priority. With Delaware North and many other partners' support, this project was a very high priority for stakeholders. It proved to be the largest private financial investment since Miller Park opened, and we couldn't be happier with the results."
Adam McCalvy has covered the Brewers for MLB.com since 2001. Follow him on Twitter @AdamMcCalvy and like him on Facebook. This story was not subject to the approval of Major League Baseball or its clubs.