MLB.com Columnist
Anthony Castrovince
Clinch combo a possibility in today's doubleheader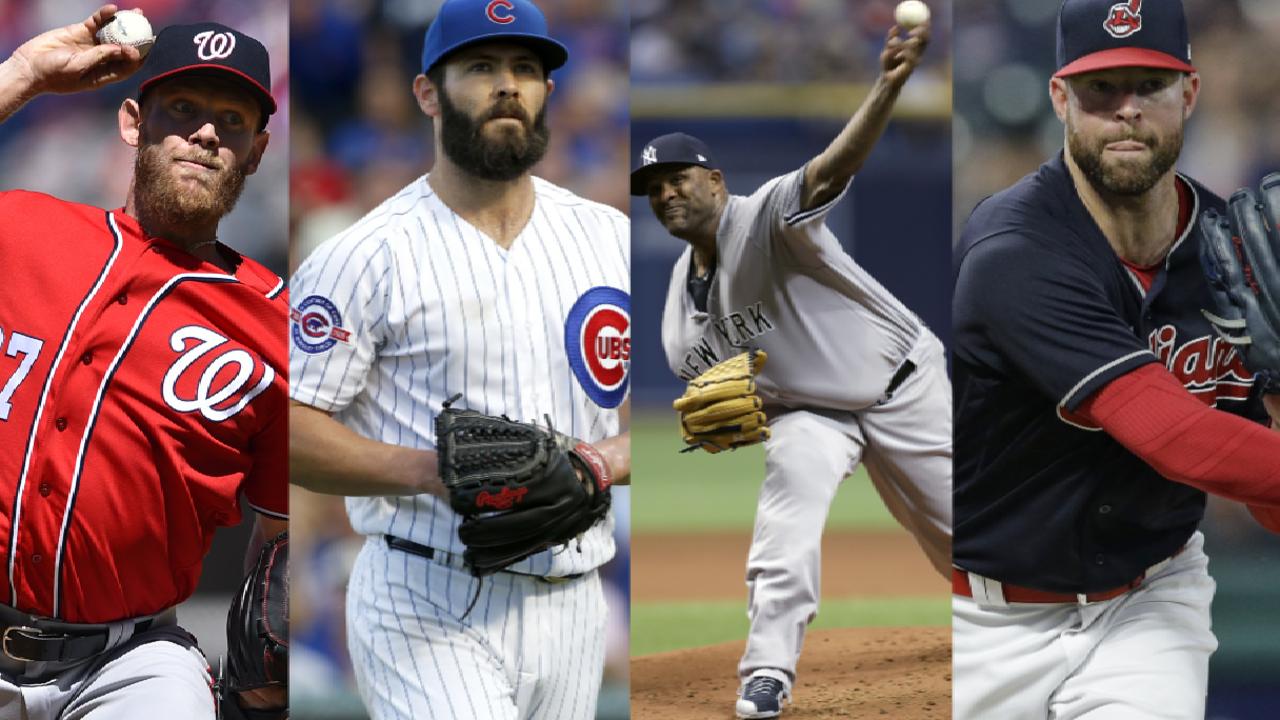 Rain put a damper on the Division Series schedule Tuesday, as the Cubs-Nationals postponement made for an empty October day. But you didn't have to look hard to see the silver lining in that cloud, because now a Division Series duo awaits us today.
It's Nats vs. Cubs in Game 4 of the National League Division Series presented by T-Mobile at 4 p.m. ET (TBS) at Wrigley Field and Yankees vs. Indians in Game 5 of the American League Division Series presented by Doosan at 8 p.m. ET (FS1) at Progressive Field. The Cubs, who have a two games to one edge in the best-of-five series have a chance to clinch a date with the Dodgers in the National League Championship Series presented by Camping World, and we know for certain that, once their climactic match is settled, either the Tribe or Yanks will be popping champagne and advancing to face the Astros.
So with this one-two punch about to transpire, let's dig into each of these affairs:
Nationals at Cubs, 4 p.m. ET (TBS)
Max Scherzer vs. Jake Arrieta
Initially, it looked as if Weather would intervened here, too. Not just the weather that forced Tuesday's postponement but also the weather that Stephen Strasburg was "under."
The line of thinking had been that the Nationals would benefit from a Tuesday rainout because that would leave them with Strasburg available to pitch Game 4 on regular rest in place of Roark. But manager Dusty Baker announced Tuesday night that Strasburg, who struck out 10 Cubs in seven innings in Game 1, was "under the weather" and didn't get his usual pre-start preparation. So Roark's outing was to go on, as planned.
But Wednesday morning, news broke that Strasburg would indeed start for the Nats. The rest of the Nats' staff, including ace Max Scherzer, will also be available in this win-or-go-home affair for Washington.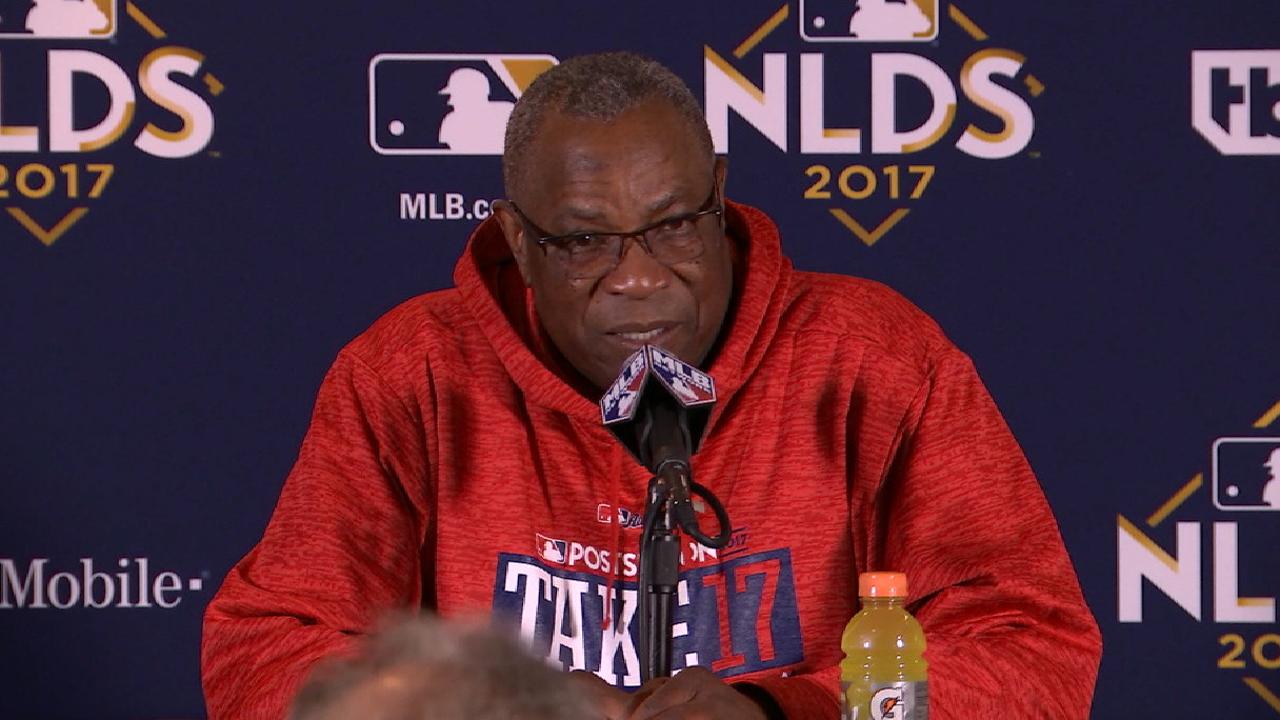 As for Arrieta, getting pushed back another day is par for his course right now. He already has had to wait since Sept. 26 to make this start because of a hamstring issue. Manager Joe Maddon said the extra day neither helps nor hinders Arrieta, who had a 6.10 ERA in three September starts after injuring the hammy.
"It's a push," Maddon said. "There's no really extra advantage. He was ready to pitch Tuesday. He was ready to go. So there's no real great advantage for us."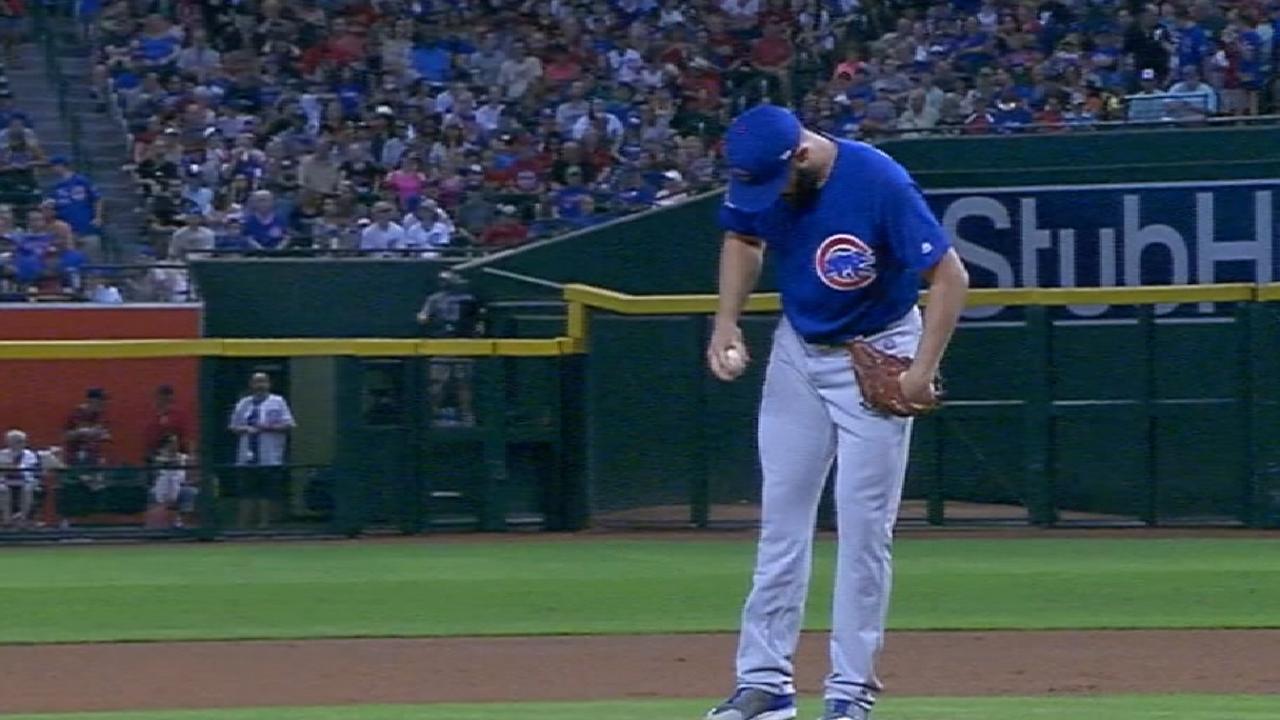 The Cubs, looking to clinch their third straight NLCS berth, have the home-field advantage here, although it's a homecoming of sorts for Roark. He's a native of Wilmington, Ill., about 60 miles southwest of Chicago, and grew up rooting for the Cubs. And speaking of Cubs ties, it's notable that Baker's teams have lost each of their past five postseason games when facing elimination. His last such win came in Game 5 of the 2003 NLDS, when he was the Cubs' manager.
Pitching has dominated this series so far, with the two clubs combining for a 2.08 ERA. But the need to get the bats going is particularly pointed for the Nats, who are hitting just .121. Five of their seven runs scored in this series came in a single inning, the eighth inning of Game 2.
Yankees at Indians, 8 p.m. ET (FS1)
CC Sabathia vs. Corey Kluber
Hard to believe we're going to witness a Game 5 given the way the Indians stormed out to a 2-0 series lead. But since then, the Yankees have done some storming back of their own. The Tribe came into this season with legitimate hopes of getting back to the World Series stage and this time doing what they couldn't do against the Cubs in 2016. But these upstart, arguably ahead-of-schedule Yankees have a chance to spoil the party and become one of the few teams to come back from an 0-2 hole and win the best-of-five (only seven teams have done it in 56 tries).
The Indians arranged their Division Series pitching plan around the notion of having their ace and presumed AL Cy Young Award favorite Kluber available on regular rest should it go the distance, and here we are -- albeit after a disastrous Game 2 outing for Kluber that nobody saw coming (six runs and two homers in 2 2/3 innings). Kluber said he has identified the issue from Game 2, and he relishes the opportunity to put the Tribe on his (presumably healthy) back.
"I think we would all have liked a lot more to have won the third game in New York and not be here in Game 5," he said. "But if you think about it, every team wants to get to the postseason, and that's where we are right now. This is what everybody plays for, to have a chance to play in October and move on."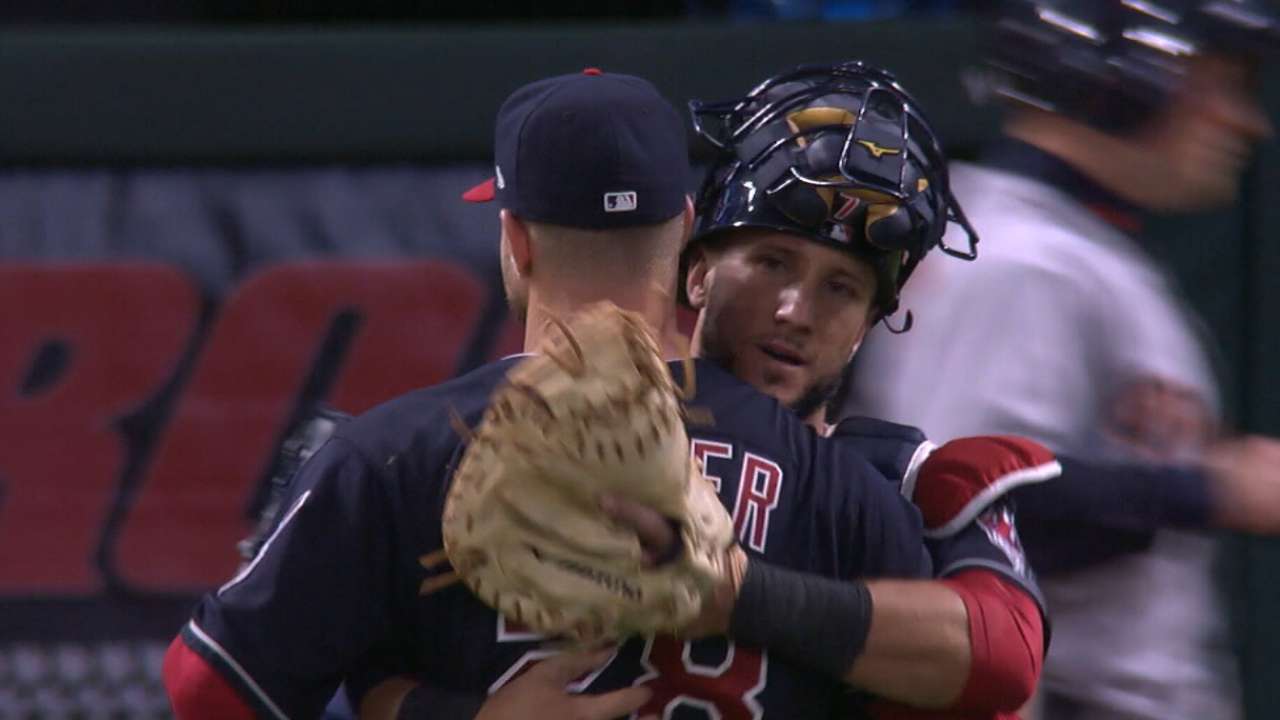 They hope to do it with slugger Edwin Encarnacion. The Tribe's designated hitter sustained an ugly ankle injury in the first inning of Game 2 and hasn't played since. But he tested the sprained ankle with some running during the Indians' workout on Tuesday, and he also has been swinging a bat in preparation for action either in the lineup or off the bench in Game 5.
If Encarnacion plays, that adds to Sabathia's challenge. Sabathia got the nod over Sonny Gray after an effective 5 1/3 innings of work opposite Kluber in Game 2 and will start in his old stomping grounds at Progressive Field, where he starred for the Indians for 7 1/2 seasons.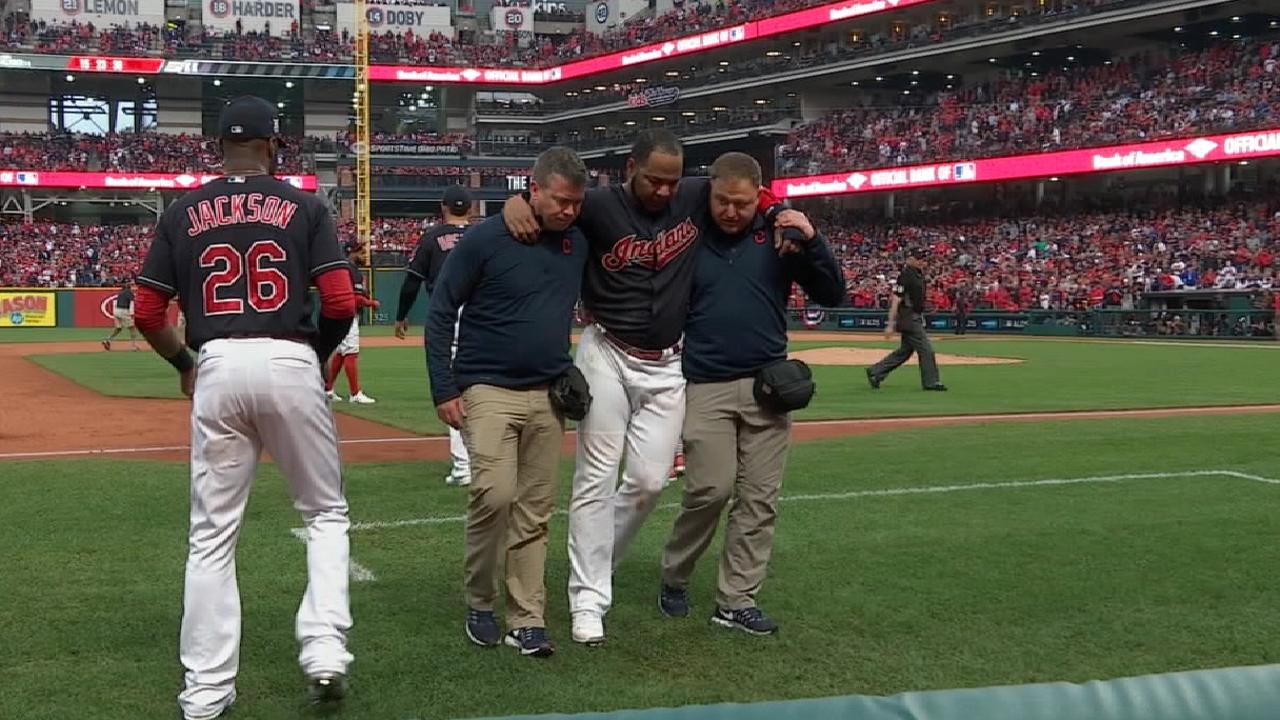 "I'm just glad I get the opportunity to participate and not have to watch, because watching these games, you'll get an ulcer," Sabathia said. "Pitching in them is a lot more fun."
Hopefully the rain that's in the forecast for Cleveland today won't put another damper on the fun.
Anthony Castrovince has been a reporter for MLB.com since 2004. Read his columns and follow him on Twitter at @Castrovince. This story was not subject to the approval of Major League Baseball or its clubs.