MLB.com Columnist
Jim Callis
White Sox developing former college sluggers at instructs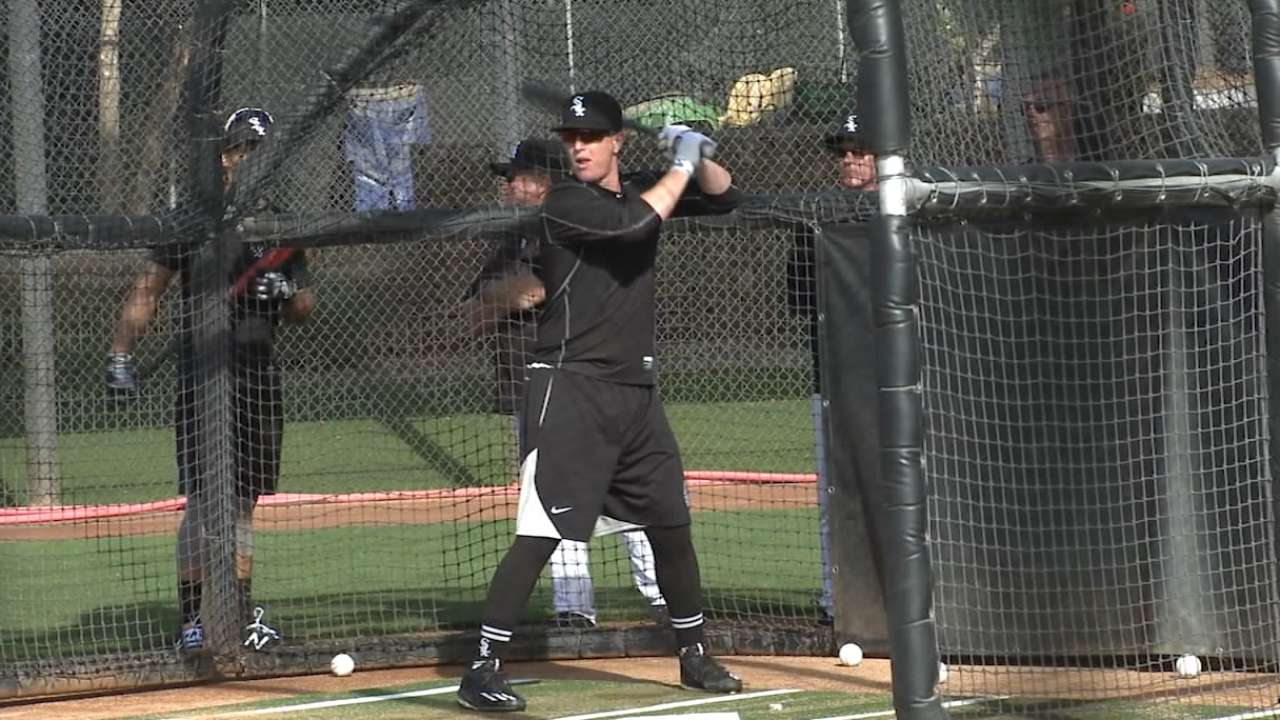 White Sox general manager Rick Hahn seemingly can't go more than a couple of weeks without trading for more prospects, but his deals aren't the only avenue in which the White Sox have beefed up their farm system. They've also done well in the Draft, spending their last two first-round picks and their 2017 second-rounder on college sluggers.
Catcher Zack Collins (No. 10 overall, 2016), third baseman Jake Burger (No. 11, 2017) and first baseman Gavin Sheets (No. 49, 2017) all should fit in nicely at Guaranteed Rate Field, one of the most homer-friendly ballparks in the big leagues. For now, they're together in Chicago's four-week instructional league program in Glendale, Ariz., which ends this weekend.
• White Sox new acquisitions taking part in instructs
After signing for $3,380,600 out of Miami last summer, Collins, ranked No. 7 on the White Sox Top 30 Prospects list struggled for much of his first full pro season, barely staying above the Mendoza Line in high Class A through the end of July. He did come on in the final month, batting .290/.462/.580 to finish at .224/.370/.445. He hit for power (19 homers) and showed patience (87 walks) like he always has, but he'll need to cut his strikeout rate (27 percent) and continue to polish his receiving behind the plate.
"Out here, we've mainly focused on offensive things with Zack," White Sox farm director Chris Getz said. "We're trying to get him in a sound position to hit, be balanced, make good decisions like he has. He's using the whole field and pulling the ball more effectively. We feel good about where he is going into next season."
Burger and Sheets spent most of their first pro summer together at Class A Kannapolis, helping the Intimidators reach the South Atlantic League championship series. The 2017 Missouri Valley Conference player of the year, Burger signed for $3.7 million out of Missouri State and hit .263/.336/.412 in his debut. Sheets, who led the Atlantic Coast Conference with 21 homers for Wake Forest, signed for $2 million and batted .279/.365/.397.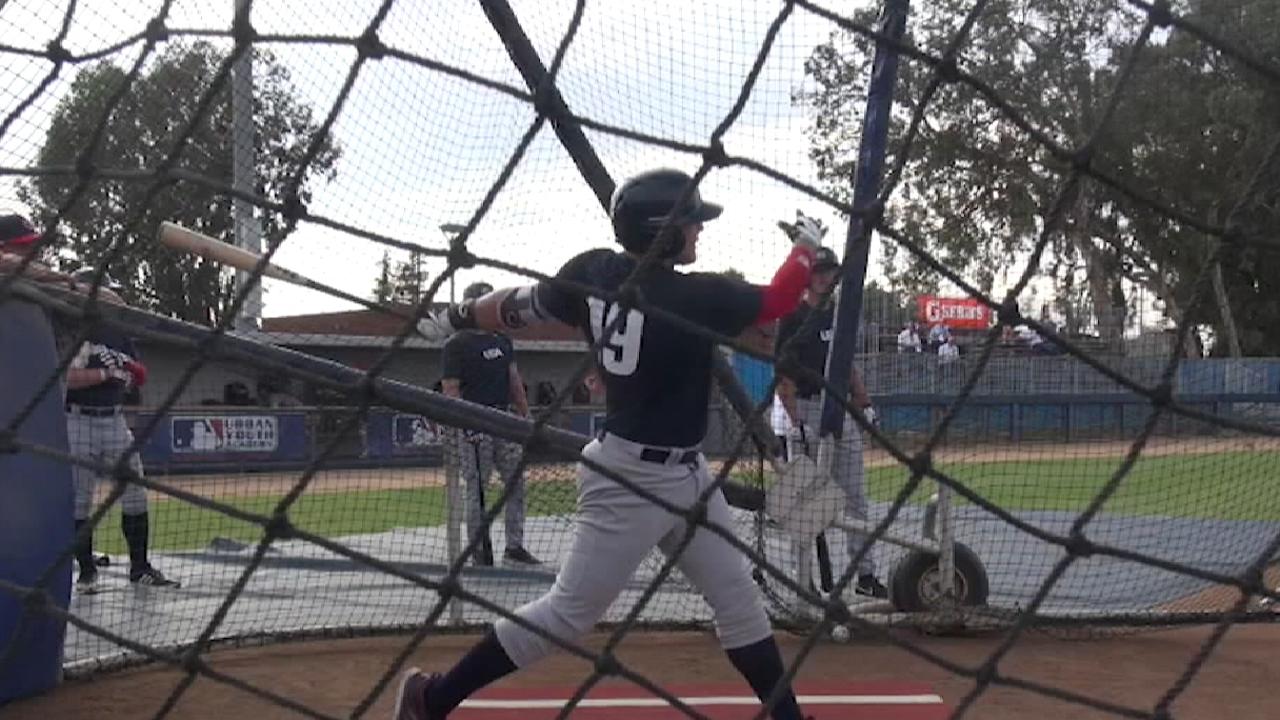 Getz said the White Sox are trying to get Burger and Sheets more experience rather than make any significant alterations in instructional league.
"Burger has very good contact ability, which bodes well for his power production," Getz said. "He has very good bat speed, uses his legs well, hits a lot of balls hard to all fields. He has a lot of ingredients to be a productive Major League hitter.
"Sheets has a solid idea at the plate as well. He has a good plan and approach. His power is more middle to pull right now, and he's learning to pull the ball more effectively. The looseness in his swing is encouraging."
Burger was the best power hitter available in the 2017 Draft, which is what made him the first Missouri State hitter ever taken in the first round. Though he's a burly 6-foot-2, 210-pounder, he's far from one-dimensional. He surprisingly has average speed and though some evaluators questioned his ability to remain at the hot corner, Getz sees him as a definite third baseman.
"Anyone who saw him this season or in instructional league, those doubts would be erased," Getz said. "He's solid. It's about learning to be more efficient in what he's doing. He's figuring that out. He's making the play to the backhand side, he has the arm strength, he's coming in on balls well. There's no doubt in my mind that Burger will stay at third base."
Jim Callis is a reporter for MLB.com. Follow @jimcallisMLB on Twitter. Listen to him on the weekly Pipeline Podcast. This story was not subject to the approval of Major League Baseball or its clubs.