ALDS Game 4: Terry Francona postgame interview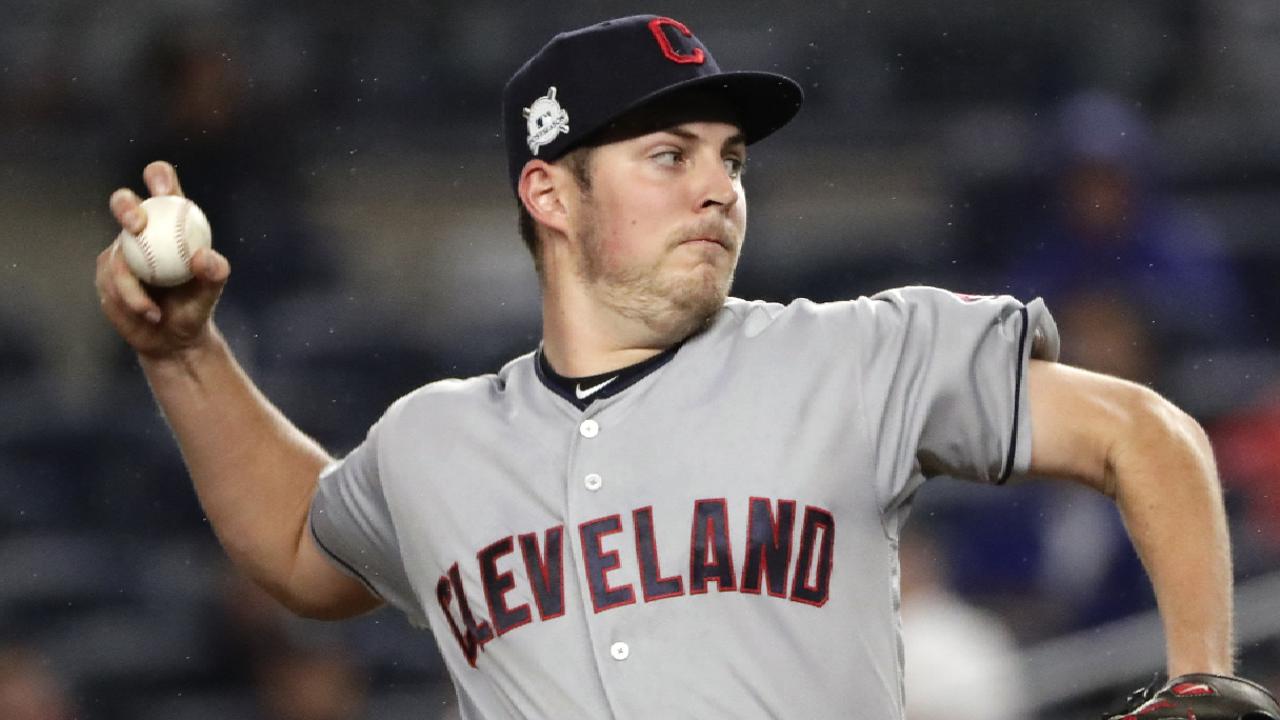 Q. Tito, what did you think of Bauer overall?
TERRY FRANCONA: Overall, it didn't work out very well. I thought he came out of the chute with real good stuff. Velocity was the same or better than the other day and had a real good breaking ball off the bat.

In the second, when we gave up the four, he threw a lot of pitches in the inning and I thought he was starting to go to his breaking ball too much. It looked to me like they started to hunt it, like they knew he was going to throw it and he left a couple up and those are the ones that hurt him.

Q. Tito, Gio is usually so reliable at third. We saw you at one point pat him on the chest. What did you think of what you saw in the plays?
TERRY FRANCONA: The first ball was a hooking live drive that attacked his shin. The next one, you know, he looked at second, but Jose was playing so far in the hole and he just didn't move his feet. He threw it high. Very unlike him. But, you know, the whole night, we made it hard on ourselves to win. We kept trying, but we kept shooting ourselves in the foot.

We can't not finish plays or, you know, not make plays. It just makes it really difficult.


Q. Terry, you've been in this position before as a manager, before this and with this team last year in a winner-take-all elimination game, what's the next day or so going to be like for you guys? What do you say to the guys to get ready for Wednesday night?
TERRY FRANCONA: We'll have an optional workout tomorrow. Some guys need treatment. The relievers need to stretch their arms and stuff. Some guys will hit, some guys need rest. And we'll start getting excited for the game. We have the big plane going home, so that will be nice.

Q. Terry, you used a lot of relievers tonight. One only went an inning and two-thirds. Do you anticipate everybody being ready for Game 5?
TERRY FRANCONA: That's why we did it the way we did. Tried to manage it the best we could. You get to a point where you certainly aren't going to match up anymore, but we're trying to keep the game where we had a chance to win, and we were trying not to overuse people.
Q. Terry, looking forward to Game 5, how important is it for you to get the top of your lineup going; specifically, Francisco and Jose Ramirez?
TERRY FRANCONA: There's a number of things. In one game, what we ultimately care about is when it's over, we're one run better than them, however we do it. But it makes it easier when the guys up top are setting the tone for it.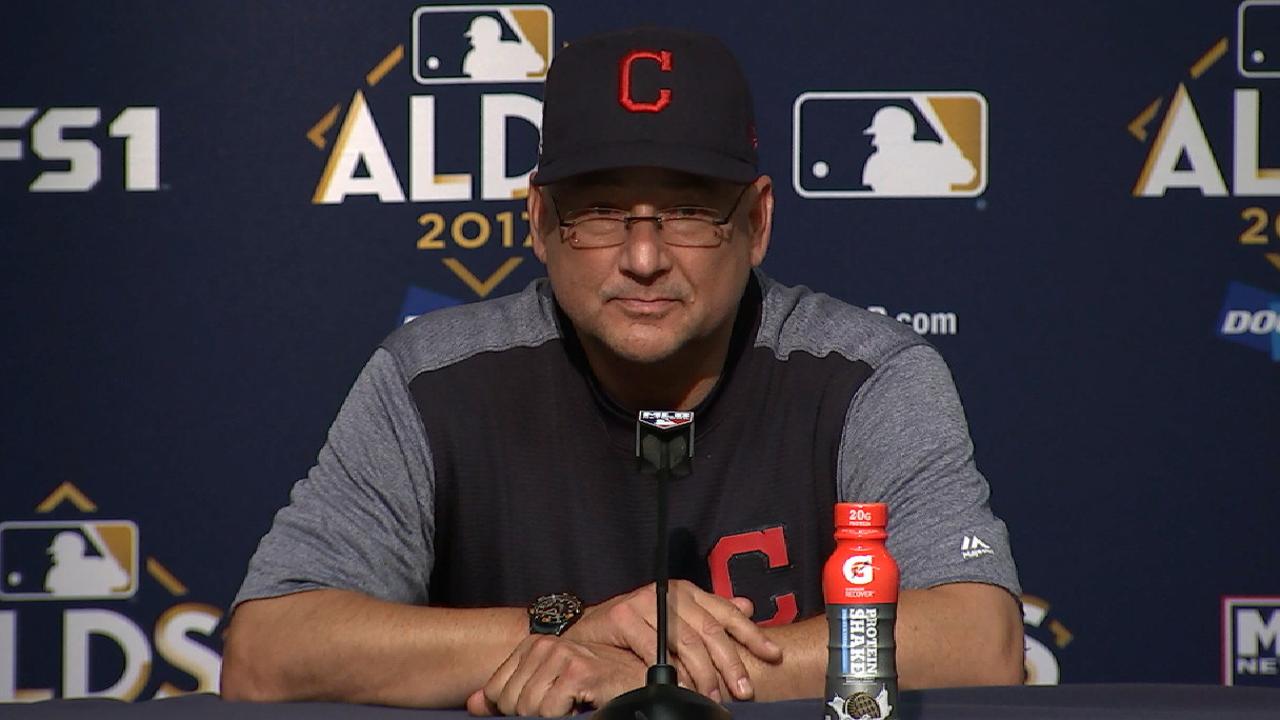 Q. The way you set up your rotation was if you got in this situation, was so you had Corey going in Game 5. Now that you're here, what is that feeling, knowing he is the guy you can hand the ball to?
TERRY FRANCONA: It's hard to imagine giving it to somebody better. We tried to set up for a five-game series with plans, contingency plans, and pretty much everything is -- there's been a lot of things happen, and we go to Game 5, we're at home, and we have Kluber. It will be -- we're looking forward to it.

Q. Terry, I believe you said the other day that you take in all the information and you live with the outcome because you believe you're doing that. That being said, you're one of the few managers blessed with Tomlin, Clevinger and Salazar. Do you have any regrets going short with Bauer today?
TERRY FRANCONA: No. I wasn't happy with the outcome of the game, but we don't ever just, I don't know, throw stuff against the wall and hope it sticks. We try to have good reasons for it. I think we owe that to our players. And I felt -- I think we felt really good about Trevor starting. I know Trevor felt good about it. I know our team did. Shoot, even Josh Tomlin did.

No, I mean, losing's not a whole lotta fun, but we prepare pretty extensively, and then you live with the outcome.

Q. Tito, did you think Bauer coming back on short rest, did it have anything to do with the way he pitched through seven innings?
TERRY FRANCONA: I really don't think so. I'd be surprised if he thought it did. I thought his stuff was exactly the same. It came out of the chute, what, I think he touched 98. He had a good breaking ball. He's got a situation where he started throwing it too much. Thank you.