D-backs will reflect after the sting wears off
Disappointment following NLDS loss will become motivation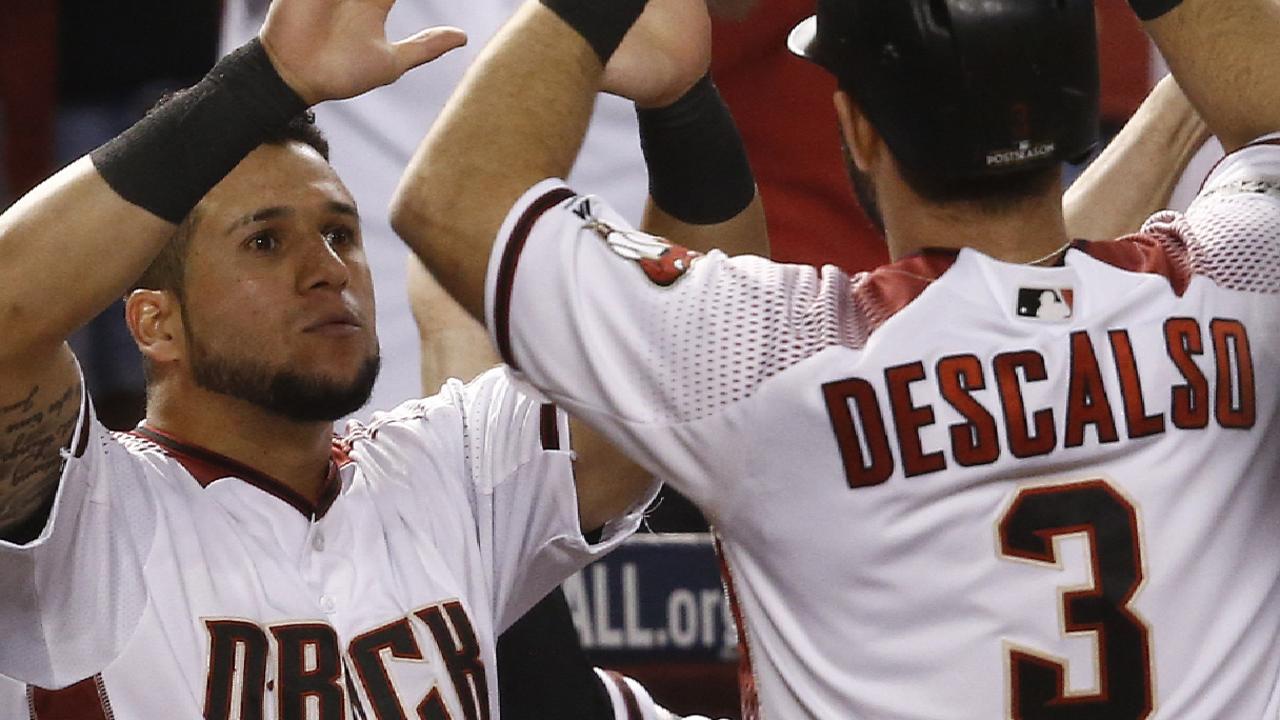 PHOENIX -- There will be a time the D-backs reflect on how magical a year '17 was and how much they accomplished.
Monday night, though, just minutes after watching their postseason run come to a crashing halt with a 3-1 loss to the Dodgers, was not that time.
The wounds from a three-game sweep in the National League Division Series presented by T-Mobile were just a little too fresh.
"You can't overlook that," setup man Archie Bradley said of the team's accomplishments. "But at the same time, every team comes into Spring Training with one goal. And if you don't accomplish that goal, you ultimately didn't achieve what you wanted to. So there will be a time to look back and reflect on the year that we had and appreciate some of the moments in games and season we had in general, but it's not right now."
Twice in the past two weeks, the home clubhouse at Chase Field was filled with shouts of joy and the sweet spray of champagne.
Monday, though, it was subdued as teammates shared hugs and some quiet words. One thing that was the same as the celebration was the redness in their eyes.
"It stings, honestly," outfielder A.J. Pollock said.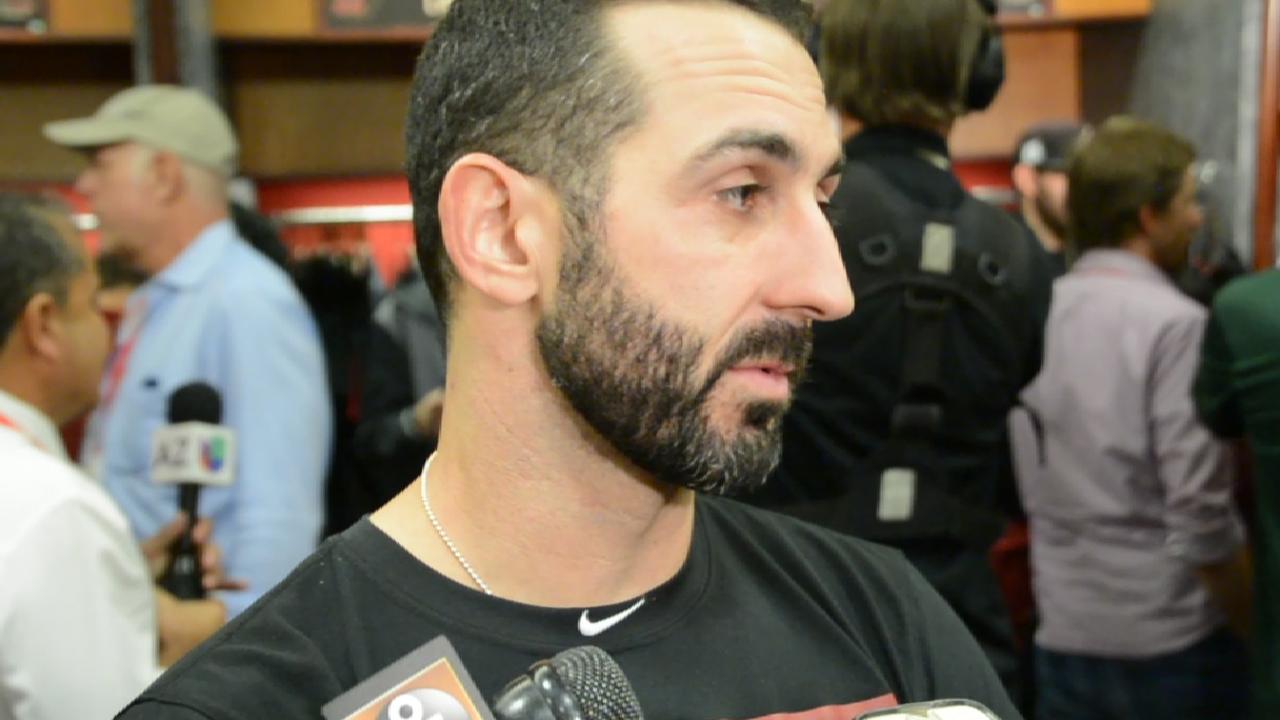 Said veteran Daniel Descalso, "You never plan for it to end. Once you get in, you envision yourself holding up that World Series trophy. When it's over, it happens fast. Especially to get swept."
D-backs manager Torey Lovullo shared a few words with his team before heading off to the interview room.
"He was so proud of us," Peralta said, his eyes tearing up. "And we were proud of him, too. He was like, 'Hey, we lost today, but I don't feel like we lost because that was a great season for everyone. It's going to hurt, but then you just have to keep the good moments.'"
And there were many of those.
After going 69-93 last season, few predicted the D-backs would go 93-69 and capture the NL's top Wild Card spot.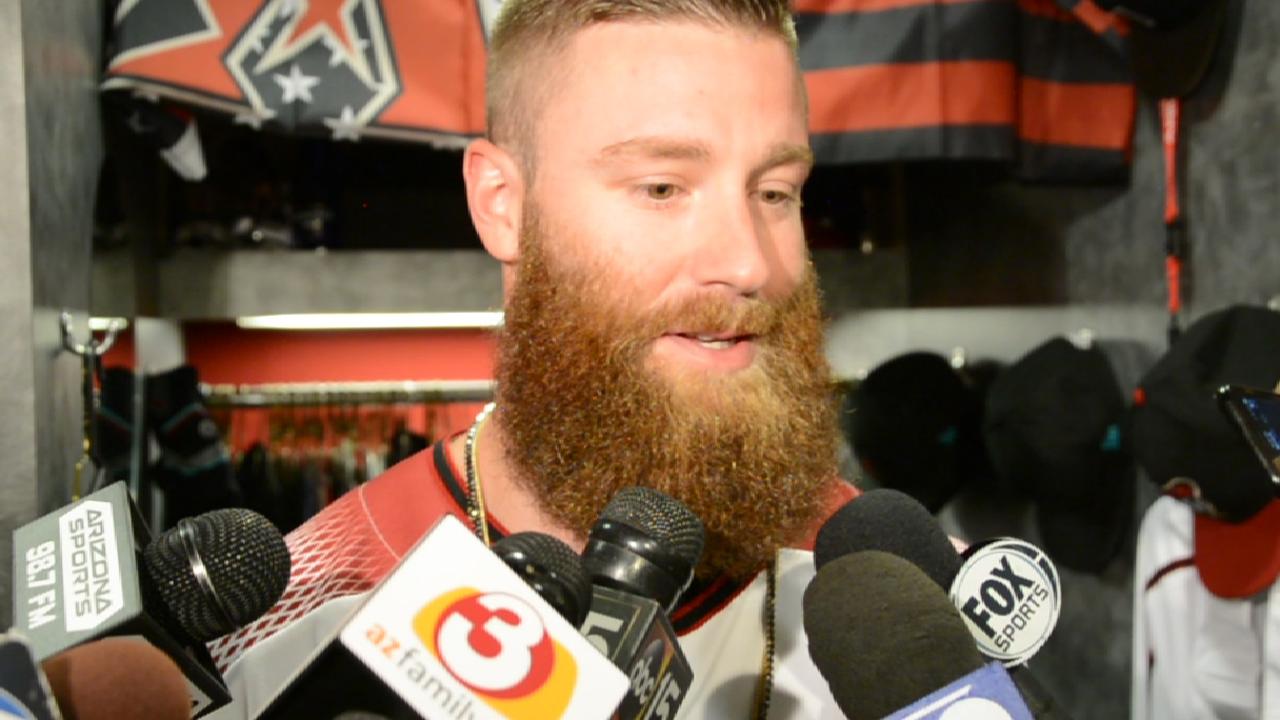 That was something that Bradley tried to keep in mind when he walked off the field with two outs in the top of the ninth. He raised his head and looked around at the sold-out crowd.
"We have a lot of good veteran leadership on this team that really stressed the importance of enjoying the moment and understanding that pitching in the playoffs isn't something that's guaranteed every time you come into the spring," Bradley said. "Even though we were losing, I just wanted to look up and enjoy a baseball game and being a part of something bigger than the regular season. It was a fun time. I wish we could have won."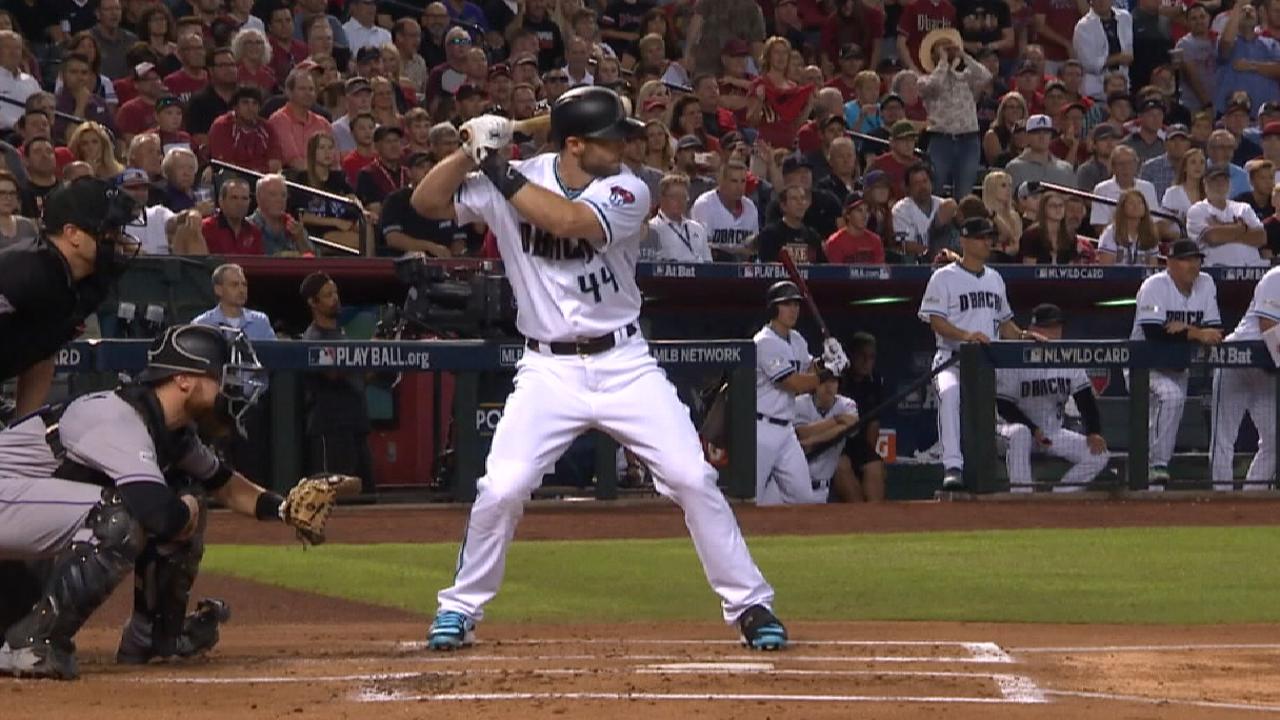 The fun, though, came to an end.
"It was so weird, because you come in here the vibe is so good, you expect it to be so good, and you go out there and then it didn't really translate," D-backs outfielder J.D. Martinez said. "But you've got to give credit to [the Dodgers], too. That's a really good team over there, and they played really well. It's one of those things where it's going to hurt, it's going to leave a sore spot for a little bit. They say time heals all, but it [stinks] right now."
Steve Gilbert has covered the D-backs for MLB.com since 2001. Follow him on Twitter @SteveGilbertMLB. This story was not subject to the approval of Major League Baseball or its clubs.