Trade for Giles pays off 2 years later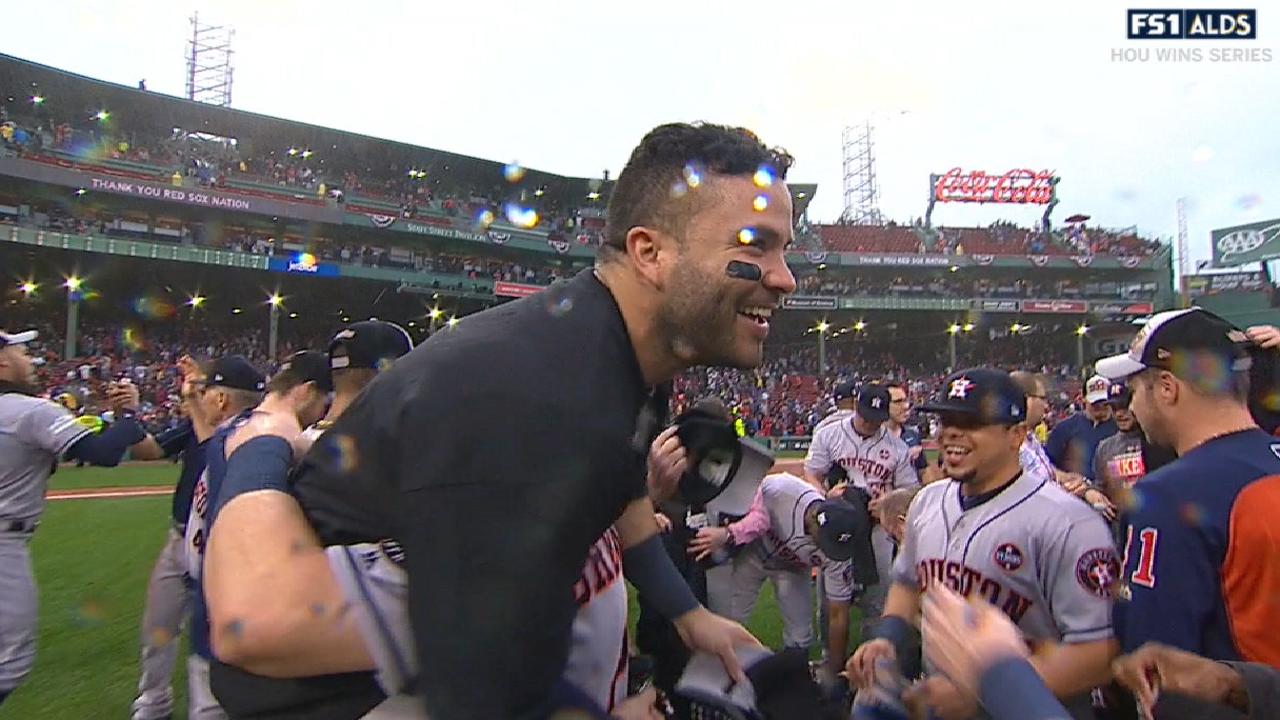 BOSTON -- The trade that brought Ken Giles to Houston before the 2016 season was made with October in mind.
After the Astros had trouble closing out the Royals in a heartbreaking loss in Game 4 of the 2015 American League Division Series -- a loss that included an eighth-inning bullpen meltdown -- Houston's need for a power arm motivated the club to acquire Giles from the Phillies in a big trade that had them sending Vince Velasquez and Mark Appel (then top prospects) to Philly, among others.
Giles was called upon to save a playoff game for the first time in his career Monday afternoon at Fenway Park, and Astros manager A.J. Hinch pushed him to the limit. Giles threw two innings to finish off the Red Sox and get the save in Houston's 5-4 win in Game 4 of the ALDS presented by Doosan. The win sends the Astros to the AL Championship Series for the first time.
"I was ready from inning No. 1," Giles said. "I was locked in. No matter when they needed me, I was going to do as many innings as they needed me."
• Dress for October: Shop for Astros postseason gear
The save was the third of Giles' career of at least two innings, all of which have come this year. He retired Mookie Betts, Mitch Moreland and Hanley Ramirez on ground balls in a 1-2-3 eighth inning before surviving a leadoff inside-the-park homer from Rafael Devers in the ninth to finish the game.
"If it was easy, it wouldn't be very fun," Giles said. "This team is a great team. They've grinded out all year. It's a hard environment in Boston to play in. Everybody grinded it out against great competition."
Giles followed 2 2/3 innings of relief from Justin Verlander, who made his first career relief appearance in the win.
"You usually expect relievers or closers early in the game, but apparently this year everybody is going to starters now," Giles said. "It worked for both teams in the end run. It was great competition out there."
Brian McTaggart has covered the Astros since 2004, and for MLB.com since 2009. Follow @brianmctaggart on Twitter. This story was not subject to the approval of Major League Baseball or its clubs.