Roark has Nats' 'full confidence' for Game 4
Right-hander faces childhood team in must-win situation
CHICAGO -- If Tanner Roark needed any reassurance the Nationals are confident he has both the mental fortitude and physical capability to deliver a strong start in what is a must-win situation, he received it Tuesday afternoon. That's when manager Dusty Baker passed on the opportunity to hand the ball to Stephen Strasburg and stuck with Roark.
When rain postponed Game 4 of the National League Division Series presented by T-Mobile, it seemed likely Baker would take advantage of the extra day and send Strasburg to the mound on regular rest. But the Nationals skipper provided a surprising revelation when he announced Roark would still be given the responsibility of starting against the Cubs, who stand one win away from advancing to their third consecutive NL Championship Series presented by Camping World.
• Shop for official NL East champions gear
"We have full confidence in Tanner," Baker said, while also adding his decision was influenced by the fact Strasburg is feeling "under the weather" and would not have been able to stick to his regular between-starts routine of throwing a bullpen session two days before a scheduled start.
So, the Nationals will turn to Roark, who helped them win his only previous postseason start (Game 2 of last year's NLDS). The oft-overlooked member of Washington's talented rotation also helped Team USA win this year's World Baseball Classic when he tossed four scoreless innings during his semifinal start against Japan.
"Tanner, you know, is a guy that you would like on your side if you're in an alley and you're in a fight, because you know Tanner, he has that warrior mentality," Baker said. "He doesn't make any excuses or alibis. He just goes out and pitches, and this guy has not had an easy road, you know, from the beginning to get here."
Roark will further distance himself from the childhood allegiance that was built as he grew up 90 minutes southwest of Wrigley Field in Wilmington, Ill. He aligned with his mother, who was a Cubs fan, and enjoyed the playful trash-talking experiences shared with his father, who was a White Sox and Cardinals fan. Some of his favorite summer days were spent at Wrigley Field.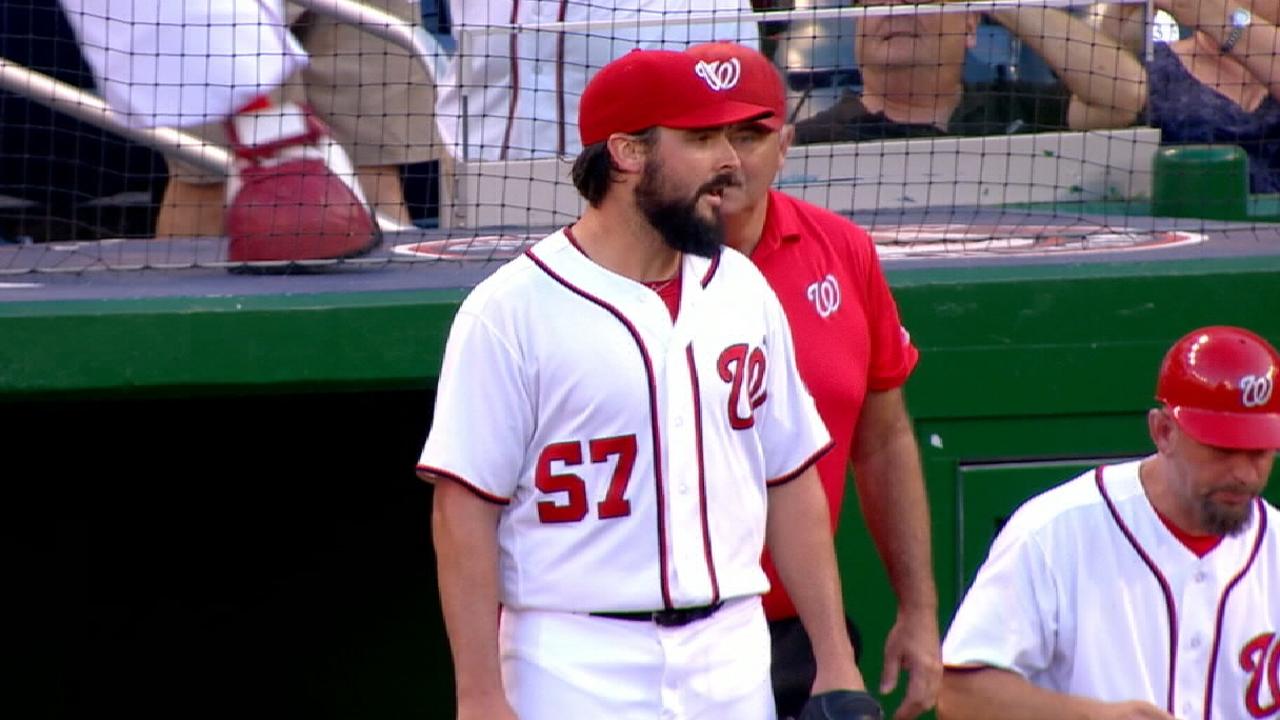 "I just think the atmosphere around here is amazing," Roark said. "To pitch here at Wrigley, and to hear the fans, I know they are going to be crazy. I'll just do what I do best and try to keep them quiet."
Roark finished 10th in the balloting for the 2016 NL Cy Young Award and produced another strong season this year that was statistically marred by a rough stretch in June, when he allowed at least six runs in three consecutive starts. After briefly being removed from the rotation, the 31-year-old hurler allowed three earned runs or fewer in 11 of 13 starts made after the break.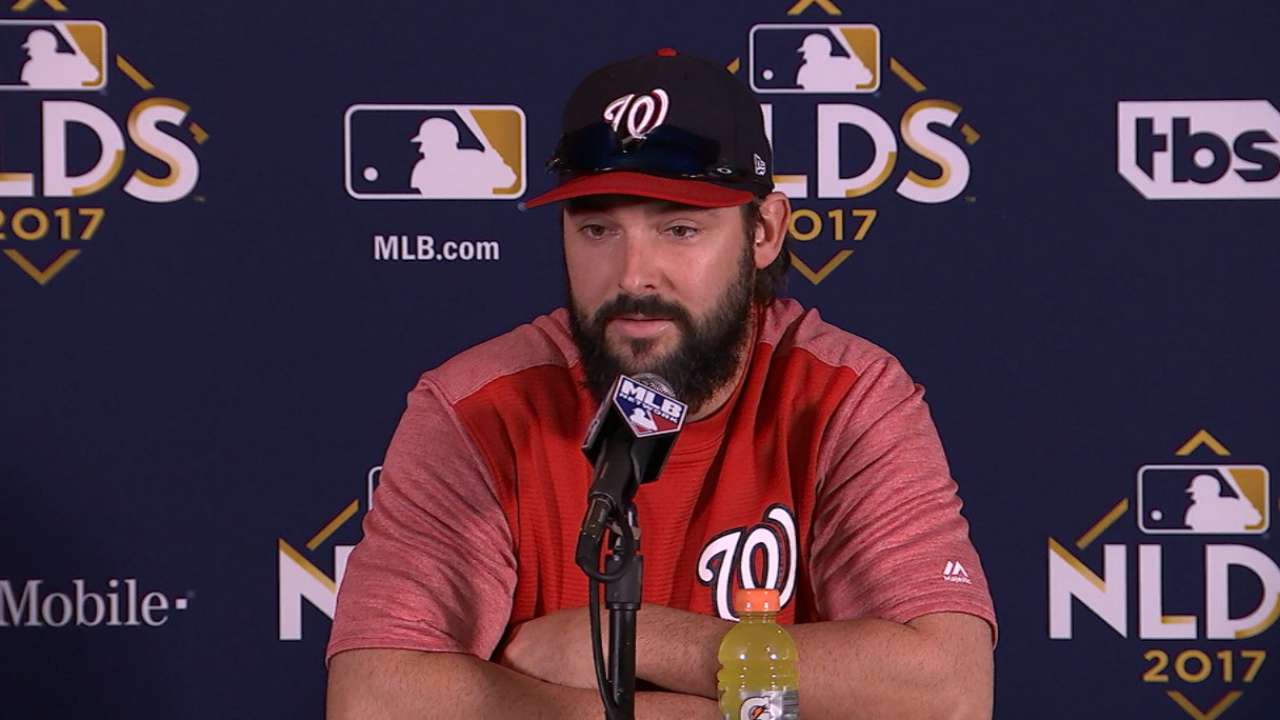 Within that successful stretch, he limited the Cubs to two runs over six innings during an Aug. 4 Nationals victory at Wrigley Field. He has allowed just three earned runs over the past three road starts made against the Cubs.
"It's a new season now for Tanner, brand-new season, and this is what people are going to remember you by," Baker said. "I think they will really be impressed by Tanner's performance."
Mark Bowman is a reporter for MLB.com. This story was not subject to the approval of Major League Baseball or its clubs.