Oct. 8 Dave Roberts workout day interview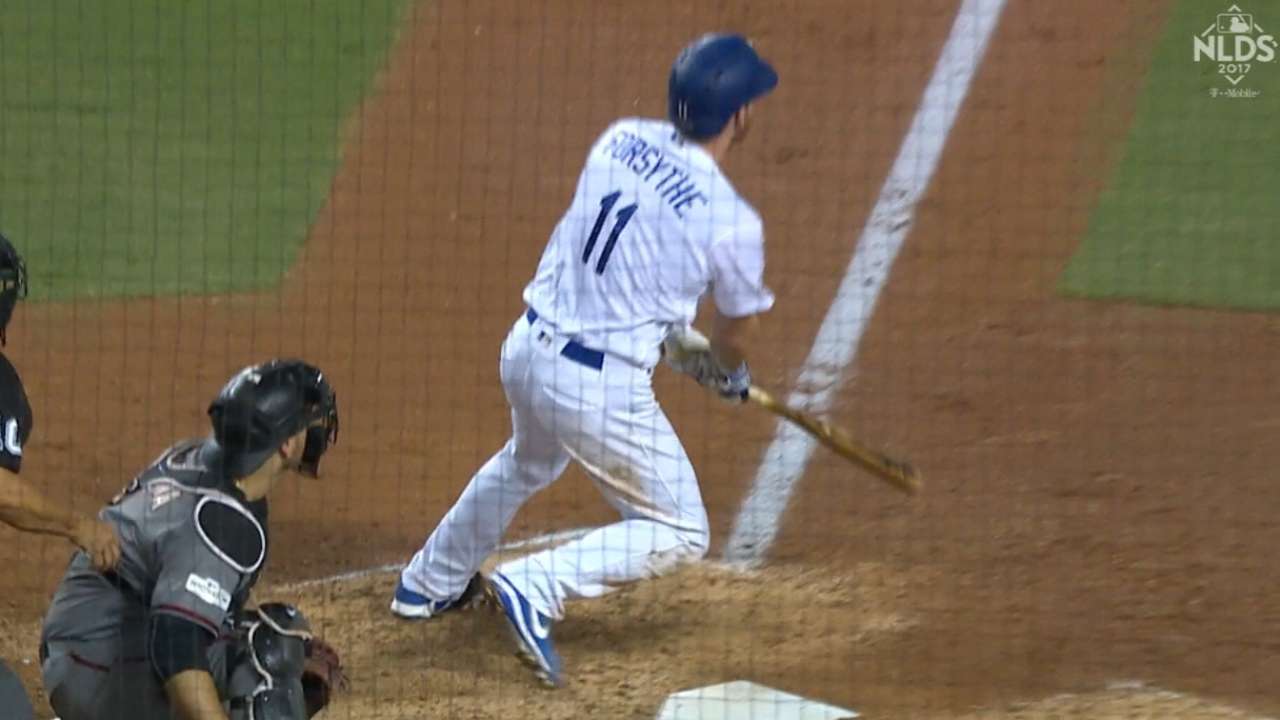 Q. Welcome back. What can you say about the way your team is hitting the ball right now, the kind of scoring you're able to do?
DAVE ROBERTS: I think the results are good. I think I can speak to the at-bat quality and each time our guys step in the box there is an intent to put forth a quality at-bat and stay in the strike zone.

You know, we're not slugging, but we're taking walks, we're getting hits when we need to and keeping the line moving, so that's something we expect to do tomorrow as well.

Q. How difficult is that against somebody like Greinke whose location is always the big thing?
DAVE ROBERTS: I think that's the only way you can approach him. If you try to go out there and slug him, you're going to have a tough time. He's just a heck of a pitcher, and works all quadrants. So I think he doesn't make a whole lot of mistakes, but you have to try to get that pitch count up and trust to go deep in the count and take advantage of a potential mistake.

So I think using the big part of the field and just continue to grind him. I think that's the best approach.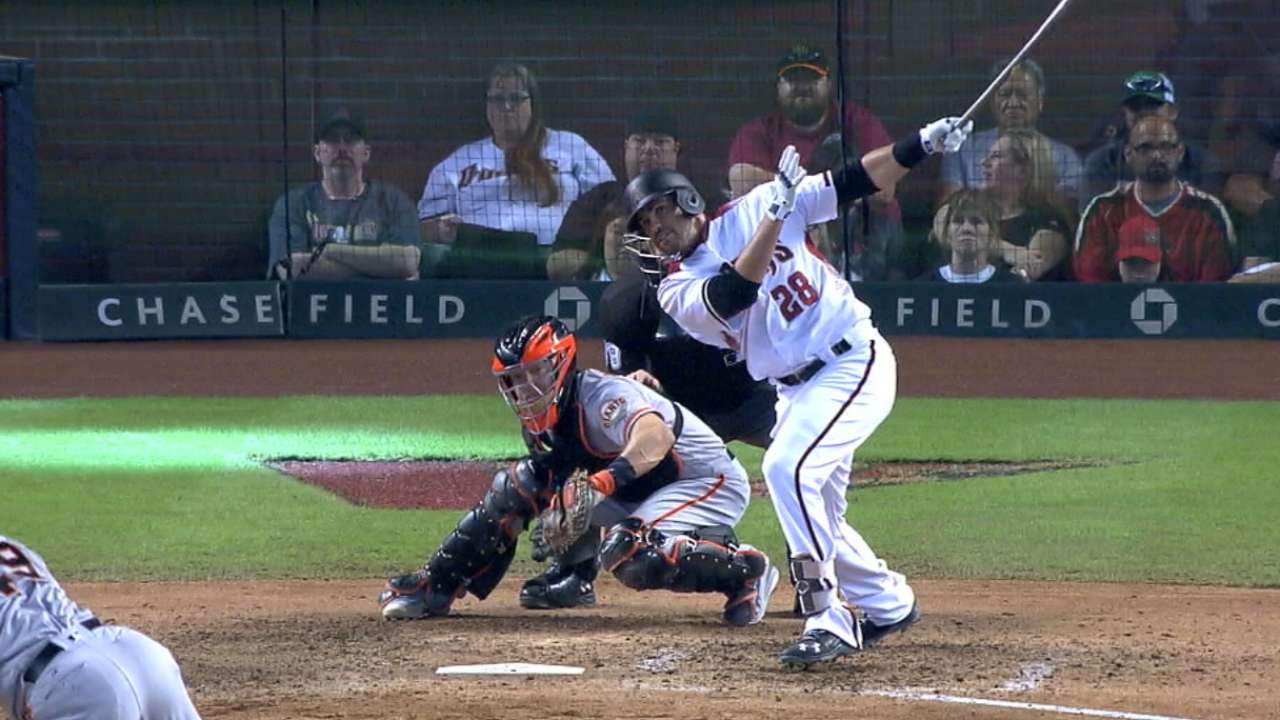 Q. A couple years ago the Dodgers clinched one of their division titles here and went for a swim. Didn't go over well with the home team. Is this something that you would discourage if your guys win one of the next two games?
DAVE ROBERTS: Yeah, that won't happen. That won't happen. This is a completely different team, and I think we have bigger goals than to jump into a swimming pool.

Q. And you don't feel the need to even talk about it to them?
DAVE ROBERTS: No, there's no point. Our guys clearly understand what this team is about, and we have no interest in jumping in a pool in right field.

Q. What do you guys need to do to get Cody Bellinger going?
DAVE ROBERTS: I think with Cody it's a little bit mechanics, it's a little bit approach. Obviously Zack's very aware of his aggressiveness outside of the strike zone, and to expect him to challenge him in the strike zone is unrealistic.

So it just boils down to Cody trying to stay bullish in the strike zone. I think it's not like he's trying to swing at balls out of the strike zone, and that's obvious.

But I think that he worked on some things today. Batting practice was good, took some at-bats off Luis Avilan, and I think he looked good in the batter's box.

So hopefully something -- I think he's taken some good swings against Zack in the past and had some good at-bats, so hopefully that carries over.

Q. How have you noticed him adjusting to the postseason environment?
DAVE ROBERTS: From the defensive side, he's really been plus, plus for us. Base running he's been very good. I think just in the box he's a little -- he needs to be a little bit more patient, and I think that he's a little overaggressive.

Q. That last night of the workout you gave an opportunity to some of your veterans to speak to the rest of the team. Do you feel like that kind of impacted the reset and them getting their swagger back and the way that they're swinging and being aggressive in the zone, and just everything that's happened in the first two games? It seems like it resembles the way you guys were going good in the summer.
DAVE ROBERTS: I think so. It's the players' team. It's their team. For those guys to take ownership and voice their opinions to one another, I think it's very important, carries a lot of weight.

I was just basically there to facilitate that. I think it was received well by all the players. I think the message was clear, but it still boils down to playing the game of baseball. I think that we've done some good things on the mound, and defensively I think we've played well, and in the box.

The story has been on the offense, the team offense. So I'm sure that the message kind of bled in a little bit, but our guys have been waiting for this moment all year.

Q. How important do you think those last few starts were for you just to get him back, kind of rolling again, going into October?
DAVE ROBERTS: Huge. Huge. I don't know exactly, but I think it's those last two, potentially three starts that have been really, really good. And just that comfort, that rhythm that he's in right now, the confidence, and knowing these guys a little bit I think helps him too. So he's in a great place mentally, physically.

Yeah, if he didn't pitch well leading up to tomorrow, I think it would be a different story, I think, in his mind. But he's in a good place.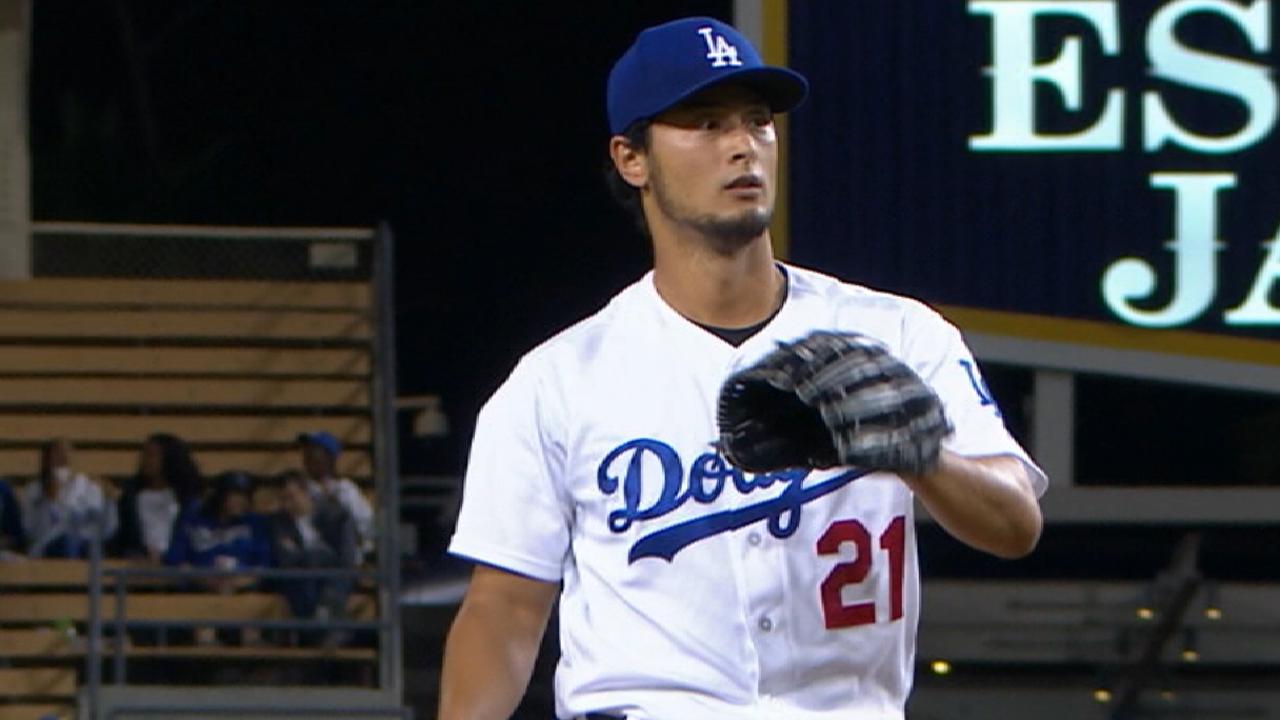 Q. Since Darvish came over, you guys have asked him to adjust his delivery, adjust his arm slot, adjust his pitch arsenal a little bit. That seems like a lot of changes for an established pitcher. How has he handled it both mentally and physically?
DAVE ROBERTS: I think on both ends he's handled it really well. I think that for him it was more of coming over here and trying to figure out why he can't be consistent. He's a guy that came off surgery a couple years ago, and so to get that consistency back and a lot of the data that we had that we kind of dug into made things pretty clear for us, and to present it to him was very clear.

So I think that buy-in was huge for him and allowed for him -- you look at the small sample of three starts or whatever, but I think progressively it's continued to get better.

Yeah, it's a lot to take in, but he's just so athletic, he's so intelligent, and he competes. So now you take the information part and you take kind of the biomechanics part and just working on his bullpens and trying to have success in a Major League game, which is tough. But he's been really diligent about trying to figure it out.

I think that he's right -- he's as good as he's been in a long time, and those are his words.

Q. Kenta has been incredible out of the bullpen. Did you see that out of him at the beginning of the year?
DAVE ROBERTS: No, in the beginning of the year we just clearly saw him as a starter. He's certainly a Major League starter. The left-right splits, obviously, he fares much better against right-handed hitting, and that 80- to 85-pitch mark there seems to be a dip in his stuff throughout starts.

Then we had a chance to see him out of the pen, the stuff played up. The velocity ticked up two, three miles an hour. The slider's still sharp. And when you're constructing a postseason roster and trying to account for different parts of the order, different hitters, and he just really makes sense for us.

Yesterday or -- yeah, yesterday he got three big outs for us. To be able to have the off-day to come back against a very good lineup in Arizona to deploy him then, it makes sense.

So, yeah, it's really exciting for us.

Q. Most good teams obviously play well at home, but what is the biggest difference in Arizona's lineup in this ballpark as compared to how they look on the road?
DAVE ROBERTS: Yeah, I mean, the splits are -- I mean, it's sort of the old Rockies kind of thing where the home and road. I know that most players tend to like the comforts of their home, and I understand this is a hitter's ballpark, but the big splits, I really can't put a finger on it. Obviously since J.D. has come over and being able to hit the ball to right centerfield and hit it out of the ballpark I think has really helped those guys.

But, yeah, they're comfortable. They kind swarm you. When momentum starts going their way, they get really aggressive, and they're tough. They can do a lot of things well, and there is no reason -- I mean, it's very clear why they play well at home.

Tomorrow night it's going to be loud, it's going to be exciting, and there is going to be -- they're fighting for their lives.

Q. The other night you said that Darvish is probably the most normal of your starting pitchers. Have you seen anything out of the norm maybe today or in the past few days?
DAVE ROBERTS: As far as his?

Q. For his start tomorrow.
DAVE ROBERTS: As far as his durability?

Q. No, I mean like --
DAVE ROBERTS: The craziness?

Q. Exactly.
DAVE ROBERTS: Oh, geez (laughter). No, I think that just the last couple days he's been very subdued. I think he's just really taking in the moment, taking in, just watching the approach of the hitters, being a good teammate.

So he hasn't done anything crazy. Yu's really focused on pitching well tomorrow night.

Q. You mentioned Luis Avilan pitched today. How is his shoulder progressing, and is he on track for potential next round?
DAVE ROBERTS: He is. He threw 18 to 20 pitches today and he'll throw again on Wednesday. So he's on track. He feels good. The ball was coming out. So when we get to that point, he's definitely will be in the mix.