MLB.com Columnist
Richard Justice
On the brink, Farrell not altering how he thinks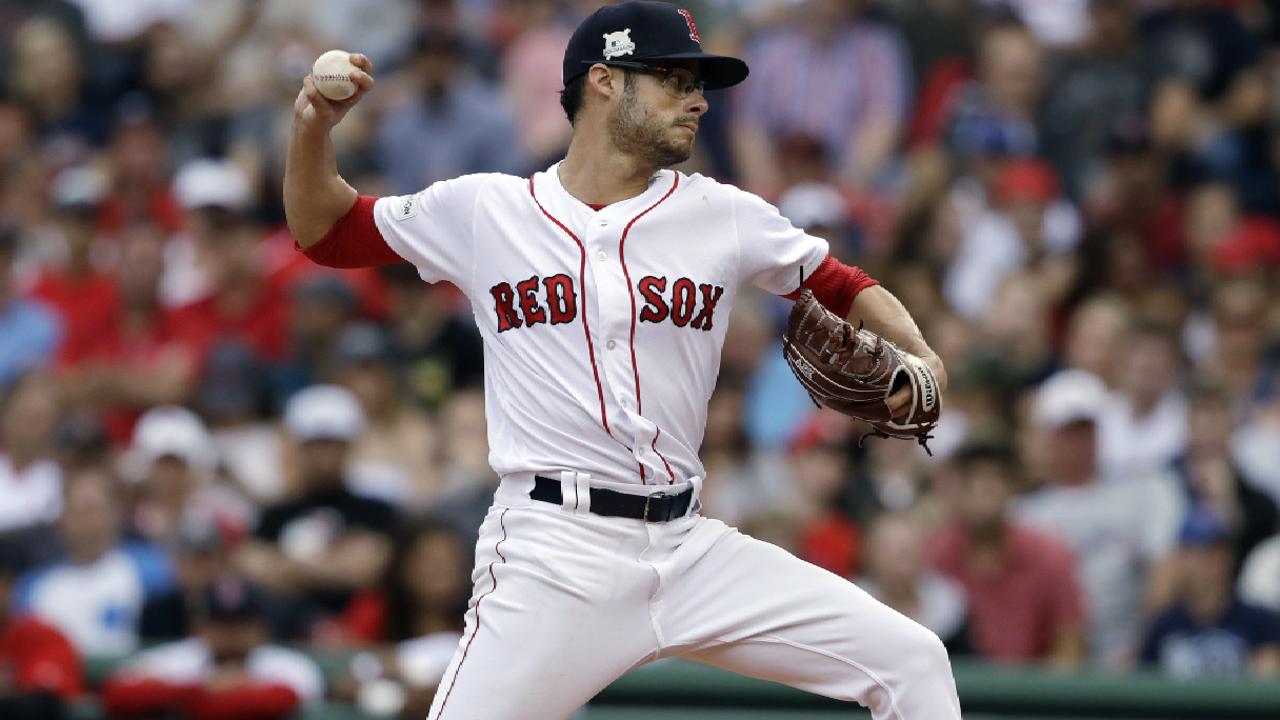 BOSTON -- Red Sox manager John Farrell brushed off the questions the moment they were asked. They're largely silly ones considering his track record, but that's beside the point. He has been around long enough to know that the tricky issue of a manager's job security can gain a momentum all its own.
"You know what my focus has always been -- on what our guys need and how we go about today's game," Farrell said before his team's 10-3 win against the Astros in Game 3 of the American League Division Series presented by Doosan. "It hasn't changed my approach with our guys at all."
In other words, he was going to do what he has done all season: trust his players, put them in position to succeed, accept blame for what goes wrong and deflect credit for what goes right. Sometimes, the best concepts are the simplest ones.
Besides, Farrell has come too far with this group in winning back-to-back AL East championships to change anything. When the Red Sox opened this ALDS by losing a pair of 8-2 games in Houston, his confidence -- and approach -- did not waver.
Boston still trails the series 2-1, but getting one victory provided a reset of sorts -- physically and emotionally -- after a tough trip to Texas. Farrell saluted the fight in his players on Sunday and how they fed off the energy of the home crowd, and how, pushed to the wall, they refused to go quietly.
"The crowd just does energize us," Farrell said. "We felt coming back home to play in front of this crowd, to play back here where we're most comfortable and have won a lot of games, that started to turn it.
"And then, as we have seen so many times, the fight in our players, the resiliency that they have, we had to dig out of a hole."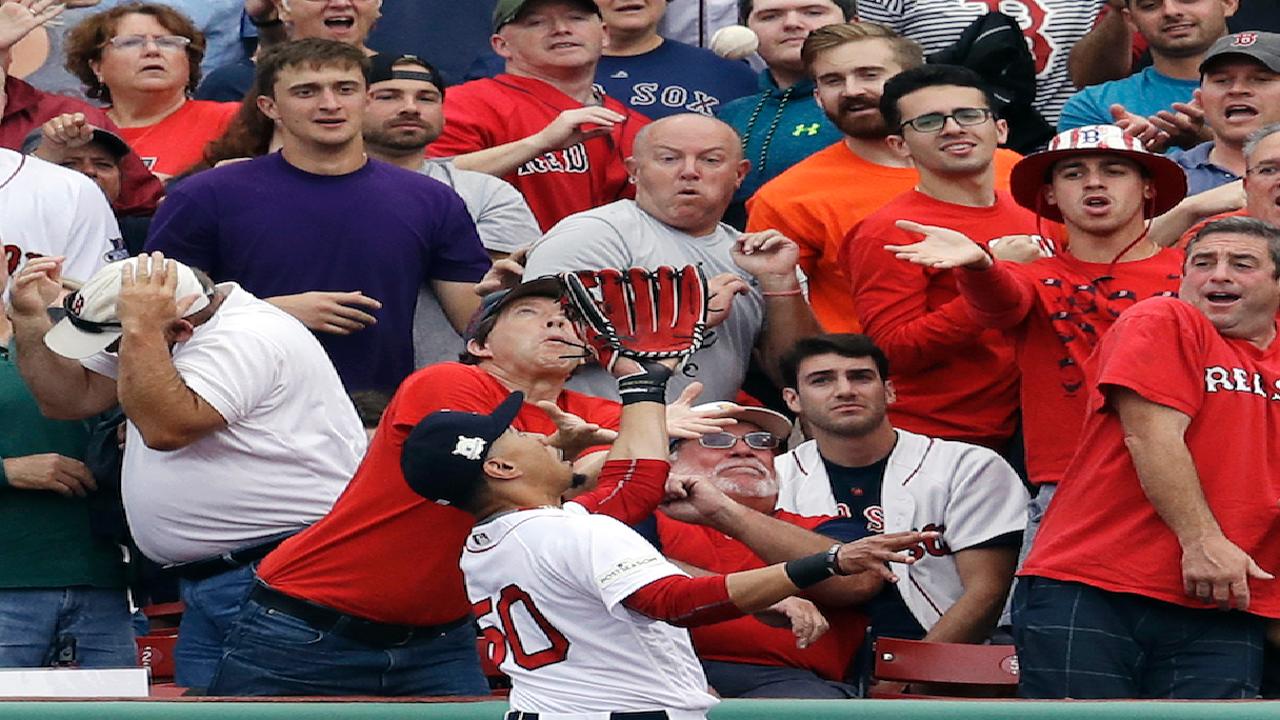 The Astros jumped out to a 3-0 lead, the third straight game they've scored in the first inning. But that was that. Farrell managed the game with the urgency of a guy fighting to save a season if not his job. He lifted starter Doug Fister in the second inning with two one and one out -- before Fister faced an Astros batter a second time -- and then orchestrated 7 2/3 shutout innings from four relievers.
He got a huge, game-changing four innings from David Price, who'd thrown 38 pitches two days earlier. He got a momentum-turning two-run home run from rookie Rafael Devers in the third inning.
And Farrell got the full Hanley Ramirez treatment. The veteran designated hitter began the afternoon by trotting onto the field and waving a "Believe in Boston" banner.
On Saturday, Ramirez urged Red Sox fans to hang with the club, and they did that on Sunday. And so did he, collecting four hits and three RBIs.
Small moments mattered. The Astros were up 3-0 when Red Sox right fielder Mookie Betts leaned over the right-field wall to rob Josh Reddick of a three-run home run that would have made it 6-0 in the second inning.
And in the seventh inning, Reddick tipped a Jackie Bradley Jr. ball into the right-field stands for a three-run home run that broke the game open once and for all.
"There's such small margins in these games and huge moments throughout the entire day," Astros manager A.J. Hinch said. "This is playoff baseball. If anybody thought the Red Sox were going to lay down, probably rethink it."
Farrell might have been the least surprised man on the planet. He'd watched his team rally to win 15 times after trailing by at least three runs -- the franchise's most in 58 years.
And the Red Sox allowed at least three runs in the first inning 16 times and came back to win eight of those games.
In Farrell's five seasons in Boston, the Red Sox have won the second-most regular-season games in the AL and captured the AL East three times in his five seasons.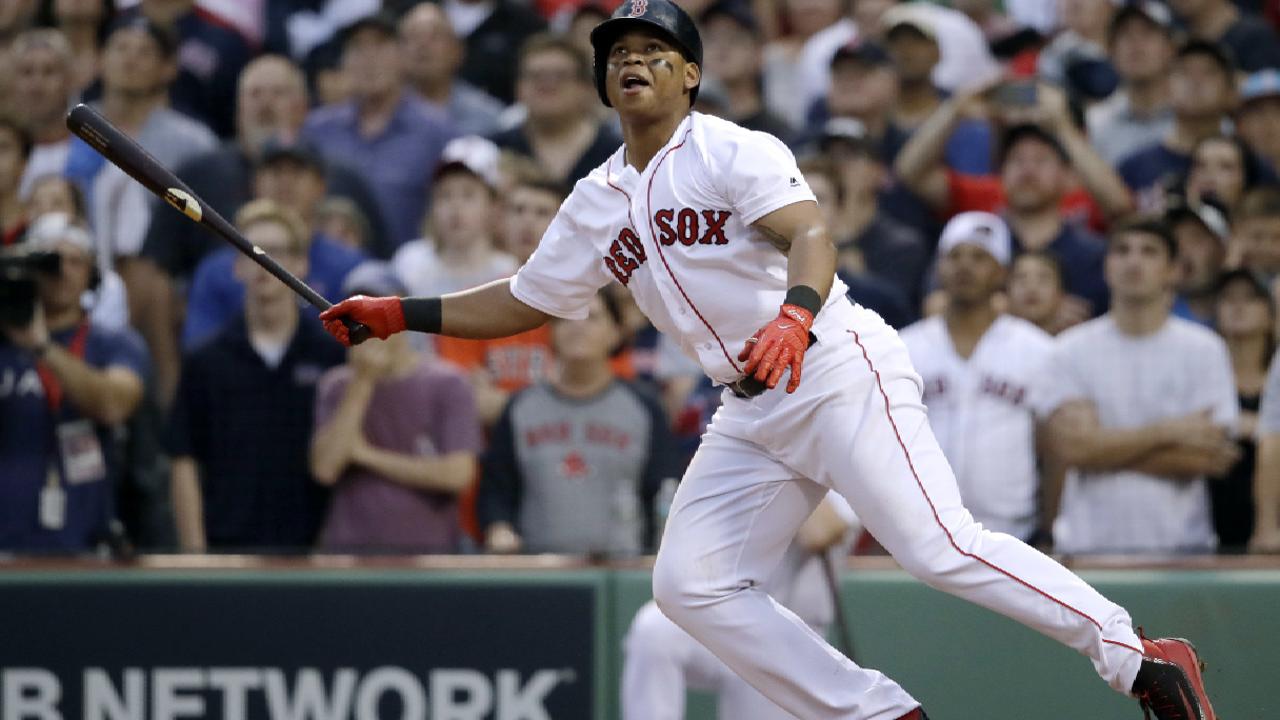 He's the only Red Sox manager in history to finish first three times, and the last time the Sox had consecutive first-place finishes was 1915-16. Before Farrell's arrival, Boston had won two division championships in the previous 22 seasons.
So, no, his job security should not even be an issue. On the other hand, one of the reasons managing the Red Sox is special is because every game matters and because every single person is held accountable. After being swept by the Indians in the ALDS last season, Red Sox fans expected more.
When Farrell finished with Sunday's postgame interviews and all the rest, he retreated to his office to figure out how to manage a bullpen that threw 7 2/3 innings in Game 3.
If nothing else, it feels as if the Red Sox are back in the mix, and despite their margin of error being down to zero, they've still got hope.
"Yeah, this was a fun day here and just an energetic day all the way around," Farrell said.
Richard Justice has been a reporter for MLB.com since 2011. Read his columns and follow him on Twitter at @RichardJustice. This story was not subject to the approval of Major League Baseball or its clubs.