Nationals set to start Roark in Game 4
Baker leaves open possibility of righty pitching in relief in Game 3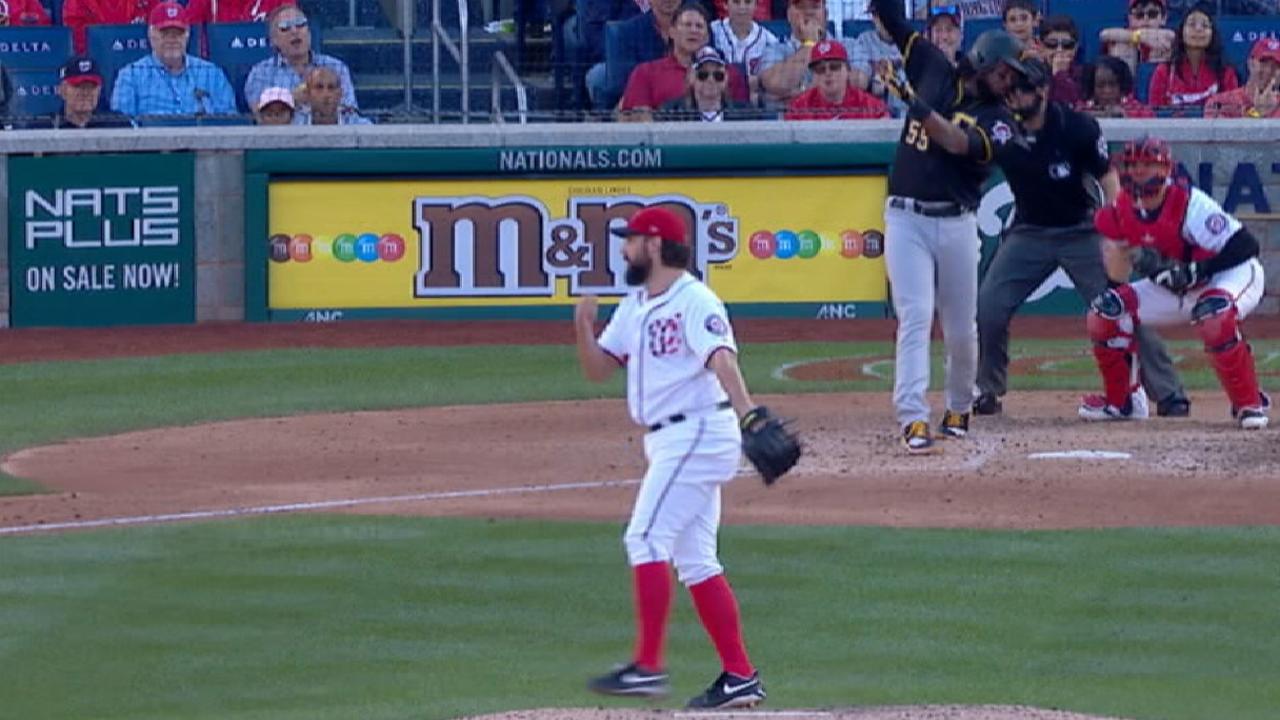 WASHINGTON -- Tanner Roark will start Game 4 of the National League Division Series presented by T-Mobile against the Cubs on Tuesday at Wrigley Field, manager Dusty Baker said Sunday.
Baker did leave open the possibility of using Roark if needed in an emergency situation, such as extra innings, in today's Game 3, but the Nationals' current plan is to go with Roark in Game 4.
"Safe to assume, but you still don't know," Baker said. "If he's needed tomorrow [in] an extra-inning game, then you have to make an adjustment from there."
Even if the Nationals are trailing in the series, however, they will not bring Stephen Strasburg back on short rest to start Game 4. Pitching coach Mike Maddux shot down that idea immediately.
"Stras has never done it, we're not going to experiment at this point," Maddux said.
It makes sense considering how careful the Nationals have been with Strasburg's arm historically, which includes the much-debated shutdown before the 2012 postseason. Even after his electric performance in Game 1, they will not begin pushing the limits of his arm now.
So Washington turns to Roark, who rebounded nicely this season after struggling through the first half. Prior to the All-Star break, Roark posted a 5.27 ERA in 18 games (17 starts) as he often was unable to last deep in games. But he settled in after the break, posting a 3.90 ERA, as his two-seamer returned to the form that made him successful in the past, and he struck out 86 in 80 2/3 innings.
"That's what pros do," Maddux said. "You understand it's a body of work over the course of the season, and there's going to be peaks and valleys. He never got down, he battled through it. Confidence is a great thing, the old chicken or the egg, but once he got on a roll, he got back to what we've seen and why we love him and why we trust him."
Scherzer open to pitching in relief for potential Game 5
Even though not pitching in either of the first two games of this series prevented Max Scherzer from starting a potential Game 5, he left the door open to pitching in relief if the series reaches a potential winner-take-all game.
Scherzer had been nursing a right hamstring injury, and the Nationals decided to give him a few extra days to heal instead of pushing him to start one of the first games, especially since they have Strasburg to start Games 1 and 5. And Scherzer said during a news conference Sunday that his hamstring feels strong and he anticipates no issues in his start.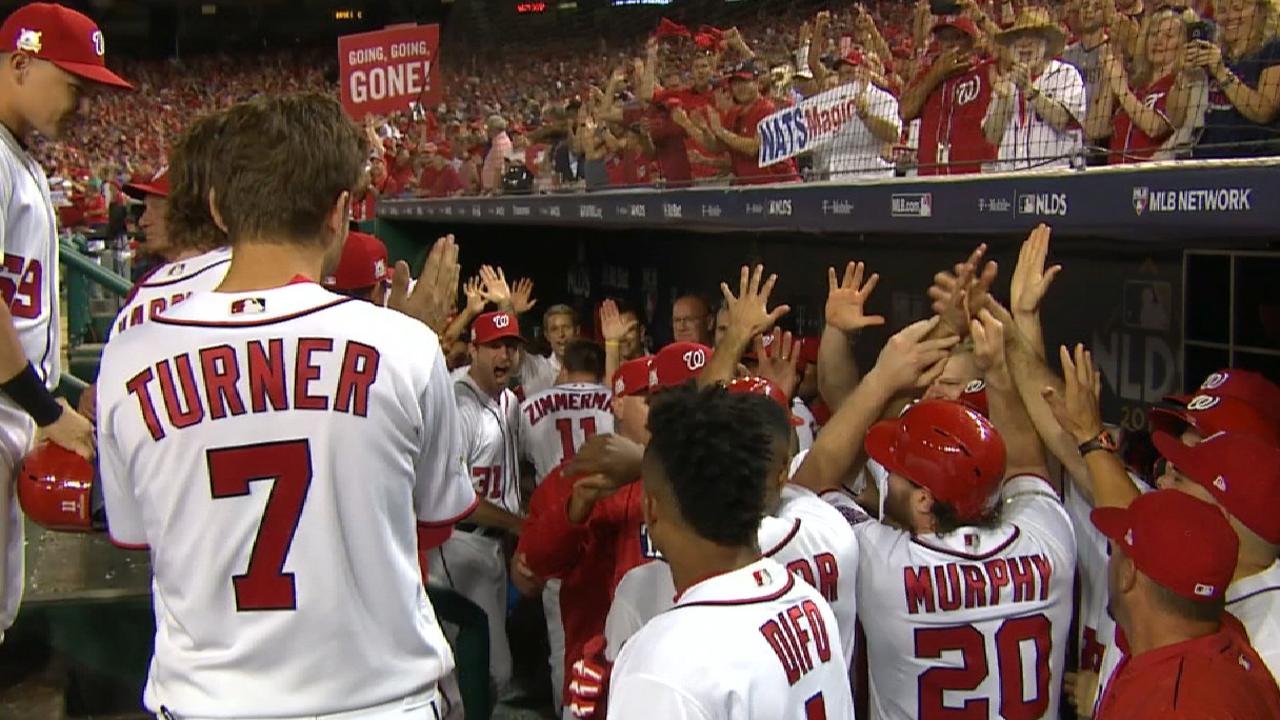 "By pitching Game 3, that gives us a couple extra days to build extra strength into my leg, which I needed," Scherzer said. "And it also provides the possibility that if you do pitch Game 3, you could be in relief for Game 5, if need be.
"So we kind of ran down every scenario of what a five-game series looks like and tried to make the best decision possible for the club."
Scherzer has pitched out of the bullpen twice before during the postseason. He gave up one run in 1 1/3 innings for the Tigers in Game 5 of the 2011 ALDS against the Yankees, a series Detroit would end up winning. Then in Game 4 of the 2013 ALDS, he came out of the bullpen for the Tigers to throw two innings against the A's, allowing one run, to help the Tigers avoid elimination before they won Game 5 of the series.
Jamal Collier covers the Nationals for MLB.com. Follow him on Twitter at @jamalcollier. This story was not subject to the approval of Major League Baseball or its clubs.