Nats not worried about Turner's hitless NLDS
Washington's leadoff man enters Game 3 0-for-8 vs. Cubs in series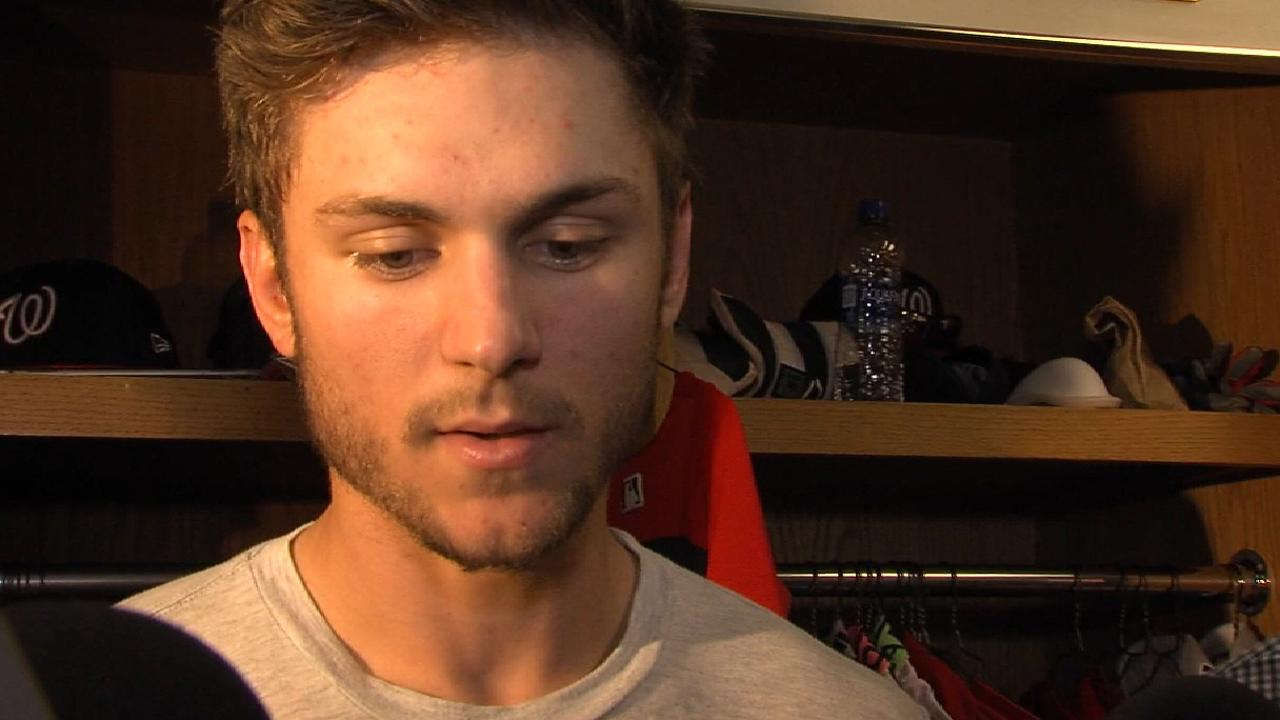 WASHINGTON -- Every time Trea Turner scuffles, he hears the same question. He is one of the fastest players in baseball, perhaps the fastest everyday player in the National League playoff field, the 15th fastest player in the Majors as measured by Statcast™'s sprint speed.
So if Turner needs to get on base and give the Nationals' lineup a spark, why not lay down a bunt?
"I don't think I got here bunting," Turner said. "I think they're playing me very, very far in for a bunt, and I think that almost helps me out. I don't want to bunt anyways, so you're giving me an advantage."
• Gear up for Nationals' postseason
Turner quickly acknowledged that he has not taken advantage of the Cubs' positioning so far during the National League Division Series presented by T-Mobile, during which he is 0-for-8 with four strikeouts, which included a key strikeout to leave the bases loaded in Game 2.
"I've just swung at bad pitches," Turner said. "Not necessarily anything they're doing, I swung at bad pitches and then took some pitches I probably should've hit. So I think it's as simple as that."
Turner had found his groove at the plate after returning from a fractured wrist near the end of August. In 30 games after returning, he batted .297/.371/.525 with four home runs and 11 stolen bases. Entering this series, Turner's speed presented a potential edge for the Nationals, but Chicago has kept him off base completely.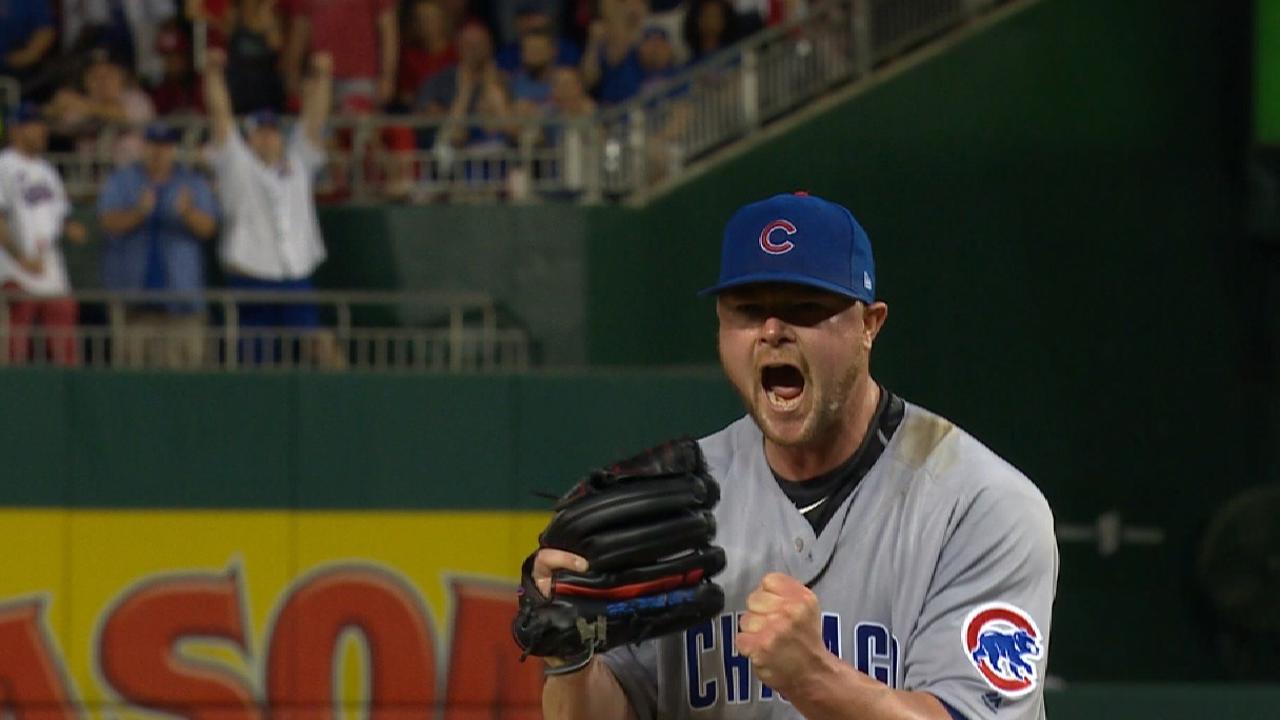 Aside from the five-run eighth inning in Game 2, Washington's offense has stalled through the first two games of this series. The Nats have managed just two hits each against the Cubs two starting pitchers. Turner is their spark at the top of the lineup who can disrupt pitchers and defenses if he gets on base, which is why getting him on base can be a game changer.
"He's a big part of our offense, big part of our team," manager Dusty Baker said. "I talked to him today and yesterday, but you know, you can give them suggestions, but they have got to pick it up on their own.
"You know, what is he now ... 0-for-8? That's not even what you call a mini-slump. You pay more attention now during the postseason here. Probably the person that's the most worried is Trea, because the rest of us aren't worried. You know every time Trea goes without getting a hit, the law of averages is on his side that he's going to get a whole bunch when they come."
Jamal Collier covers the Nationals for MLB.com. Follow him on Twitter at @jamalcollier. This story was not subject to the approval of Major League Baseball or its clubs.