Porcello gets a clean slate in ALDS Game 4
Righty focused on helping Sox force Game 5, not his rough regular season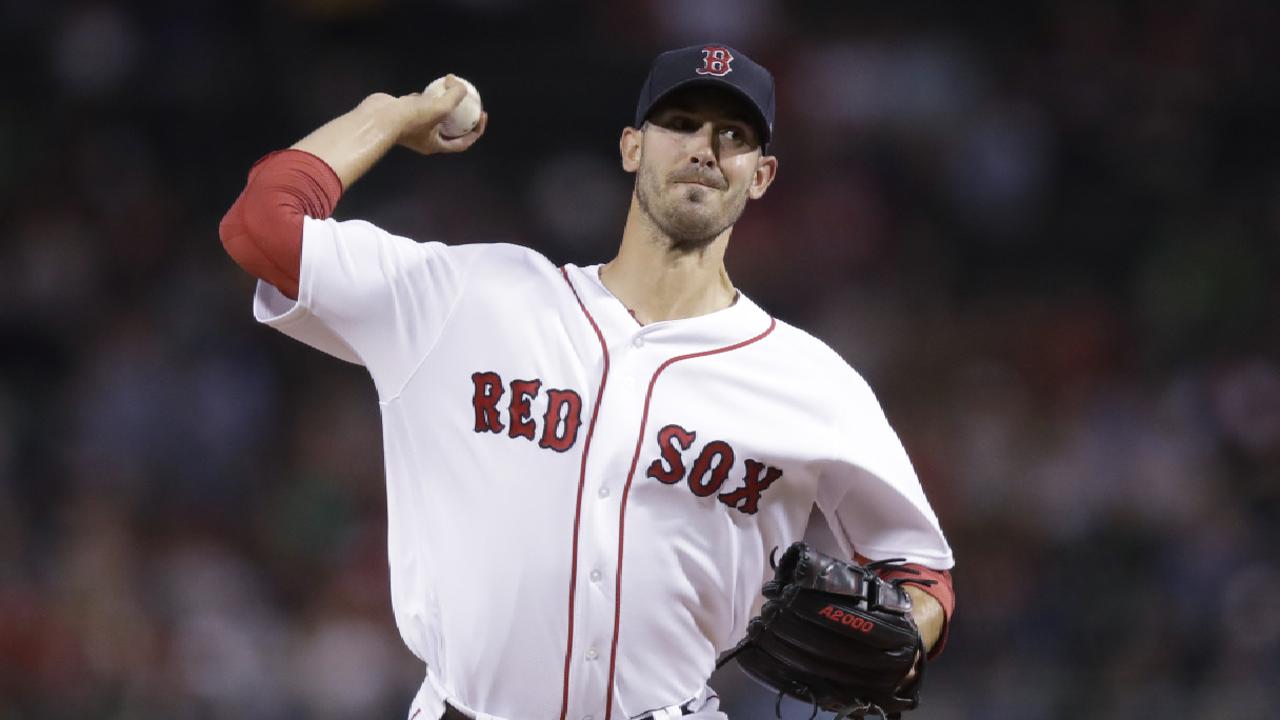 BOSTON -- The 2017 regular season is one Rick Porcello would rather forget. The right-hander made 33 starts for the Red Sox, going 11-17 with a 4.65 ERA while allowing a Major League-high 38 home runs.
However, Porcello will get a chance at redemption when he starts in a must-win Game 4 of the American League Division Series presented by Doosan against Charlie Morton and the Astros on Monday at Fenway Park. The Red Sox forced Game 4 with a 10-3 win over Houston in Game 3 on Sunday.
• Shop for Red Sox postseason gear
"Absolutely. I'm definitely looking forward to this opportunity and giving us a chance to go out there and play a Game 5 in Houston," Porcello said. "So I couldn't ask for a better opportunity and I'll go out there and do my thing."
The Red Sox are hoping they'll see the Porcello from 2016, when he won the AL Cy Young Award by going 22-4 with a 3.15 ERA, including 13-1 with a 2.97 ERA at home.
Porcello spent the first three games of the ALDS in the Red Sox's bullpen. He tossed one inning in relief in Game 1 and allowed no hits.
"I mean, I wouldn't necessarily say it's been difficult, that's my job," Porcello said. "I have to be ready to win whenever the ball is handed over to me, and you take each day one day at a time. I was ready for any kind of a scenario coming out of the bullpen and am ready for Game 4 now."
At home this season, Porcello went 7-11 with a 5.43 ERA in 19 starts and allowed 20 home runs.
He started against the Astros on June 17 in Houston, allowing seven runs on 10 hits over six innings while taking the loss. Now that the Red Sox have faced the Astros in seven straight games going back to the regular season, Porcello knows just what he's up against.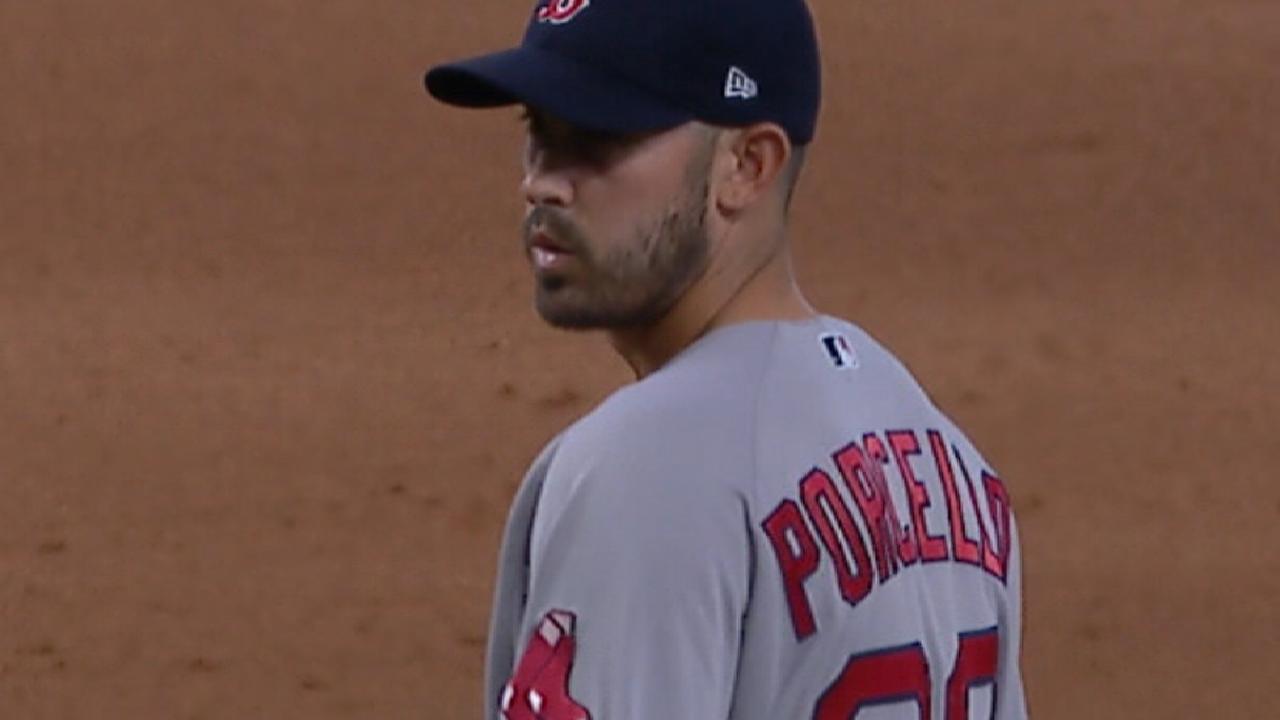 "They put good swings on the ball from the first pitch all the way throughout the entire at-bat," Porcello said. "So that's something that we knew and they have showed it, and we have to counter that with executing every pitch from the get-go. There's no get-me-over fastballs, no get-me-over breaking balls, because they have the ability to hurt you with that kind of stuff."
While David Price will be unavailable after tossing four scoreless innings in Game 3, Red Sox manager John Farrell did say that Chris Sale would be available. There is rain in the forecast Monday, and a rainout would allow Farrell to potentially alter the rotation, but Boston's skipper doesn't want Porcello to lose sight of what's ahead.
"He just has to go out and do his job," Farrell said. "He threw a good inning down in Houston -- go out and locate."
Quinn Roberts is a reporter for MLB.com based in Boston. This story was not subject to the approval of Major League Baseball or its clubs.