Oct. 6 Dusty Baker postgame interview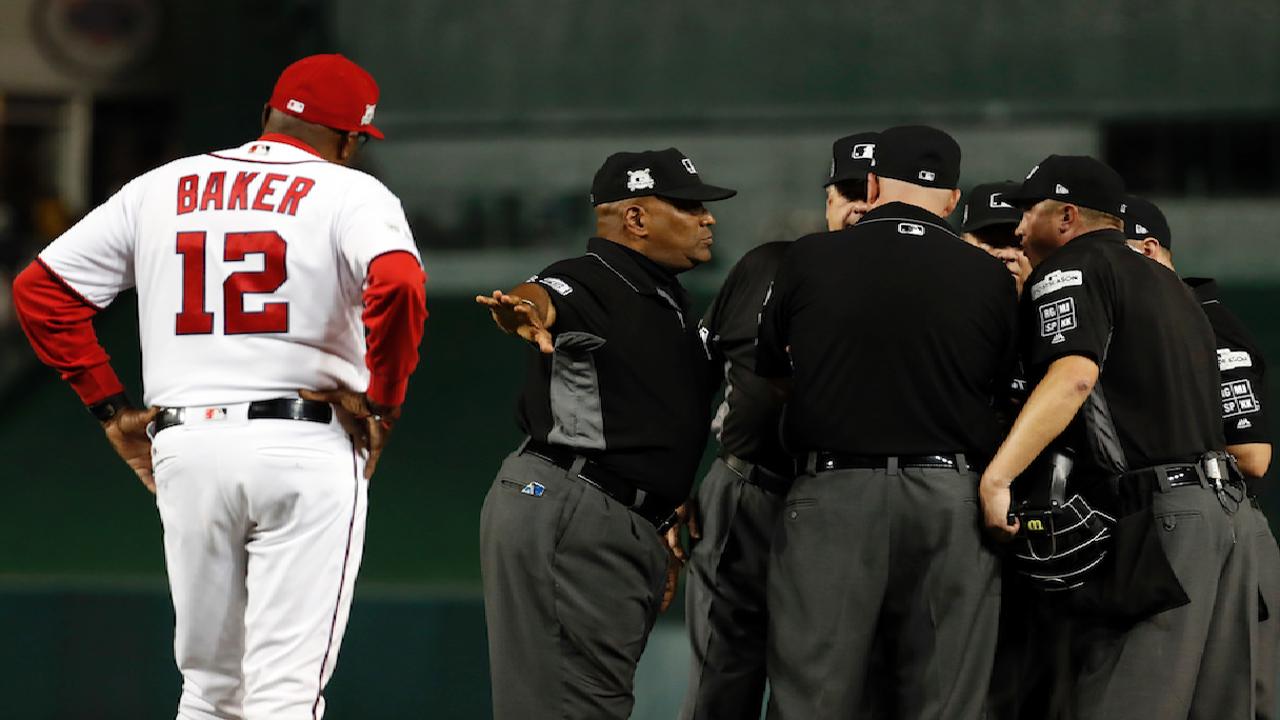 Q. Anything you saw collectively offensively that gave you trouble tonight? Was it Hendricks or a little bit of you guys, as well?
DUSTY BAKER: Well it was a combination of both but you can't take anything away from him because he threw the ball well. He mixed it up. He threw changeups in fastball counts, threw high fastballs. He used all quadrants tonight. You know, he can pitch.
And it's just evident, I mean, we only got two hits and we didn't hit the ball that hard off of him. Yeah, he threw a good game tonight. Strasburg threw a great game. Anthony, we've never seen him do that, and it led to a two-out hit, and they got 3 two-strike, two-out hits, and that was the ballgame.
Like I said, Strasburg was outstanding. He did everything he could. But you know, they got some clutch` two strikes. You can look back and say, how come we used a lefty? But a lefty -- you know, he's not bad against lefties, either. Madison's been good against lefties. You have to go with what you know and go with a guy's track record.
You know, he did a good piece of hitting. He fought off a fastball and hit it to the left. You know, it's easy to say after, you know, the fact, that you could have gone to a lefty, but you know -- and if he doesn't do that, if he doesn't get him out, you've got Contreras up, who has been swinging actually better than Rizzo.
Contreras, he's like hitting .370 or something like that with men in scoring position and two outs. You know, you play the odds, and then we got bit by the odds. And then Rizzo is hitting .230 or something like that with runners in scoring position and two outs. We had two strikes on Rizzo twice, and they got 3 two-out hits and we didn't score.
I mean, it's kind of a moot point when you don't score.
Q. Just when you get that kind of performances you got from Strasburg, does it sting a little extra?
DUSTY BAKER: Yeah, it does, because Strasburg, he was pitching. He was doing all he could. You know, we just couldn't muster up too much offense tonight. We'll be better tomorrow.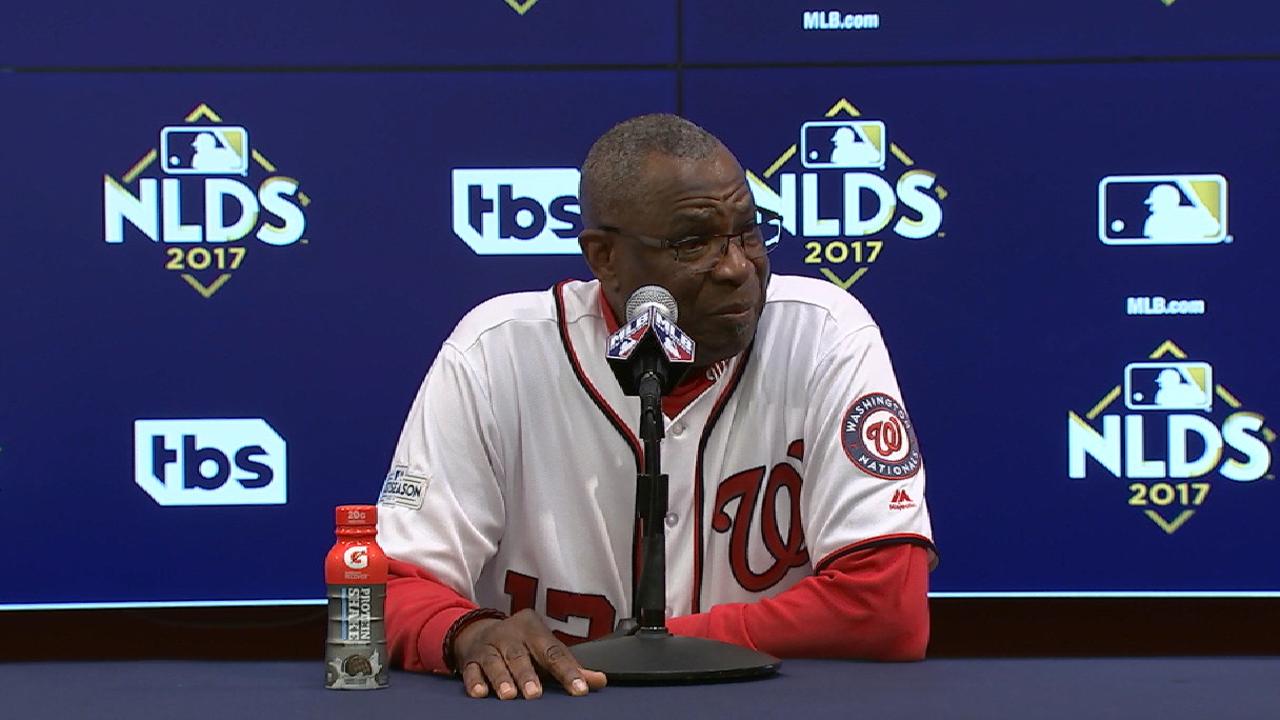 Q. You guys had not had a lot of games that really mattered down the stretch, really in months. Did you feel like everyone was ready and the energy was there?
DUSTY BAKER: Oh, yeah, everybody was ready. But you know, Hendricks had something to do with it. It wasn't a matter of them being ready. It's just a matter of, you know, he was tricking us tonight, and seemed like those kind of guys give us more trouble than guys who throw hard.
Q. You mentioned earlier that Bryce was still getting his timing back, and he came through with that single in the first inning. How big will it be for this club moving forward to see him continue that?
DUSTY BAKER: Yeah, the longer we play, the closer Bryce is going to get. But you've got to put him out there, and you hope that, you know, surrounding cast of guys, you know, comes through, and then we can play longer and longer and longer and longer, and the same for him and the same for Jayson Werth.
Q. We saw before the game that you had to suspend Jacque Jones. How hard was that?
DUSTY BAKER: Yeah, that was kind of a downer, you know, before the game, because you know, he's a big part of the team. I don't know if that had anything to do with it, but it was a bit of a downer, and we hope that things subside and work themselves out.