Cubs in enviable position with Lester in Game 2
Following Hendricks' gem, lefty with Game 1 pedigree can lead club to verge of NLCS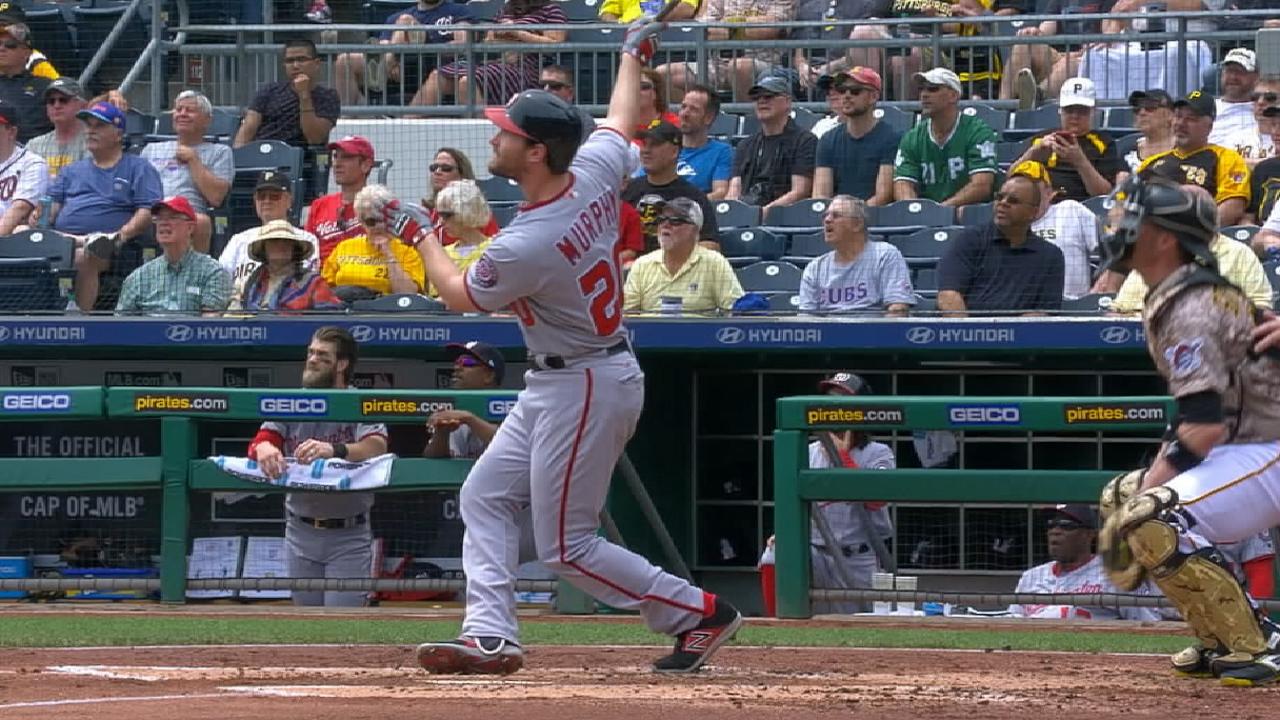 WASHINGTON -- Jon Lester took the late bus from the Cubs' hotel to Nationals Park on Friday. For the first time in years, he wasn't the guy preparing to take the ball for Game 1.
Last year, Lester was the first man to the mound in the National League Division Series, NL Championship Series and World Series. The veteran left-hander was also his team's Game 1 starter in 2008-09, '13 and '15. On Saturday, he will start for the Cubs against the Nats in Game 2 of the NLDS presented by T-Mobile, looking to push the Cubs within a win of their third straight NLCS appearance.
• NLDS Game 2: Today, 5:30 p.m. ET/4:30 p.m. CT on TBS
"It is kind of nice, actually," Lester said Friday afternoon, as Kyle Hendricks prepared to pitch a seven-inning gem in the Cubs' 3-0 Game 1 victory. "You know, it's kind of different walking in and not having anything to do and not worry about anything."
The Cubs chose Hendricks to start the first game for several reasons related to performance and rest. Hendricks posted a 2.19 ERA over 13 starts after the All-Star break, while Lester, who missed time in late August due to left shoulder fatigue, finished his up-and-down season with a 4.46 ERA after the All-Star break.
"I mean, obviously it's not ideal. As a competitor ... you work for these games," Lester said. "But at the same time, it's kind of nice to sit back and let other guys handle it."
• Shop for Cubs postseason gear
Lester will have plenty to handle on Saturday as he lines up against Nats southpaw Gio Gonzalez. He faced Washington's loaded lineup twice this season, holding it to four runs on nine hits with 14 strikeouts over 12 2/3 innings in a pair of quality starts.
"Lester is a pitcher with experience in the postseason and World Series, and I have a conviction that he's going to do really well tomorrow," Cubs catcher Willson Contreras said after Game 1.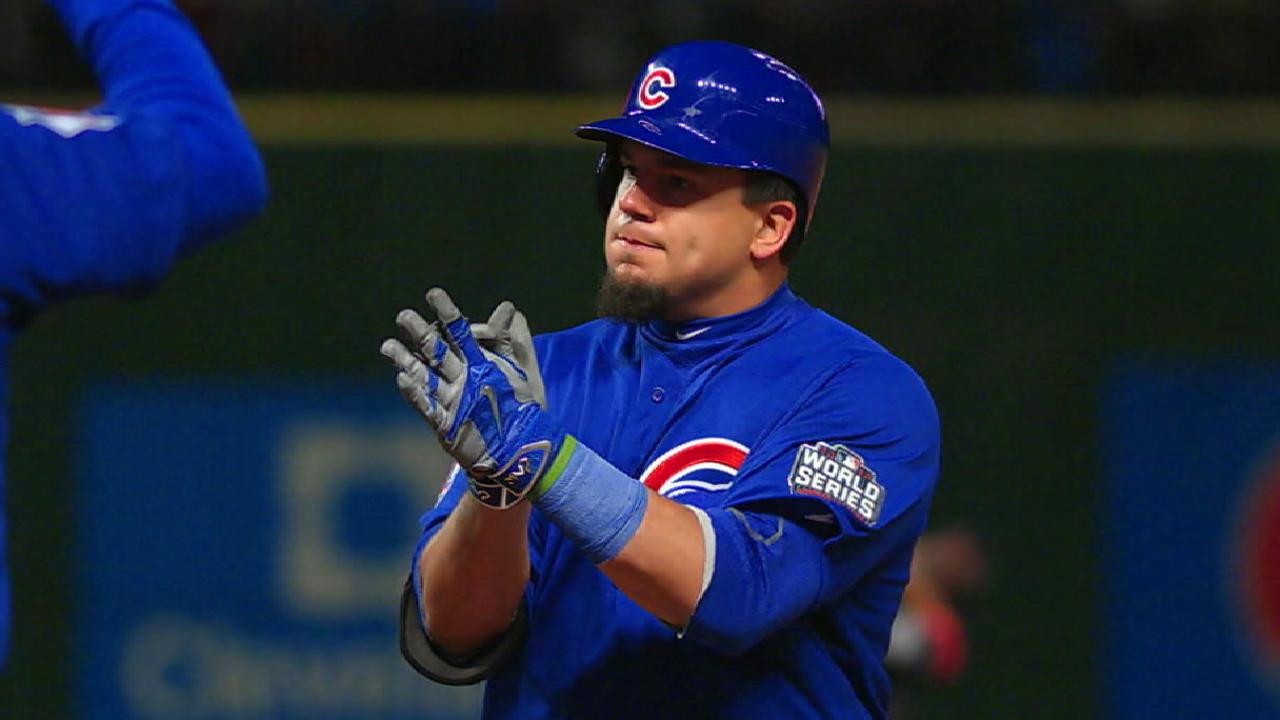 While riding to the ballpark on Friday, Lester and special assistant Ryan Dempster discussed the greatest challenge of facing the Nationals' lineup. Success won't come from simply shutting down Bryce Harper, Daniel Murphy or Ryan Zimmerman. Washington's depth is one reason it led the NL with a .782 OPS this season.
"You get through the Harpers, the Murphys and the Zimmermans and you're like, 'OK, I've got a break,'" Lester said. "And then you look up and you've got [Anthony] Rendon, [Matt] Wieters, so on, so forth."
While the task of starting Game 2 will be new for Lester, the environment will not be. Saturday will be his 20th career start and 23rd appearance in the postseason. He is 33 years old, just shy of a decade removed from his first postseason appearance for the Red Sox in the 2007 American League Championship Series.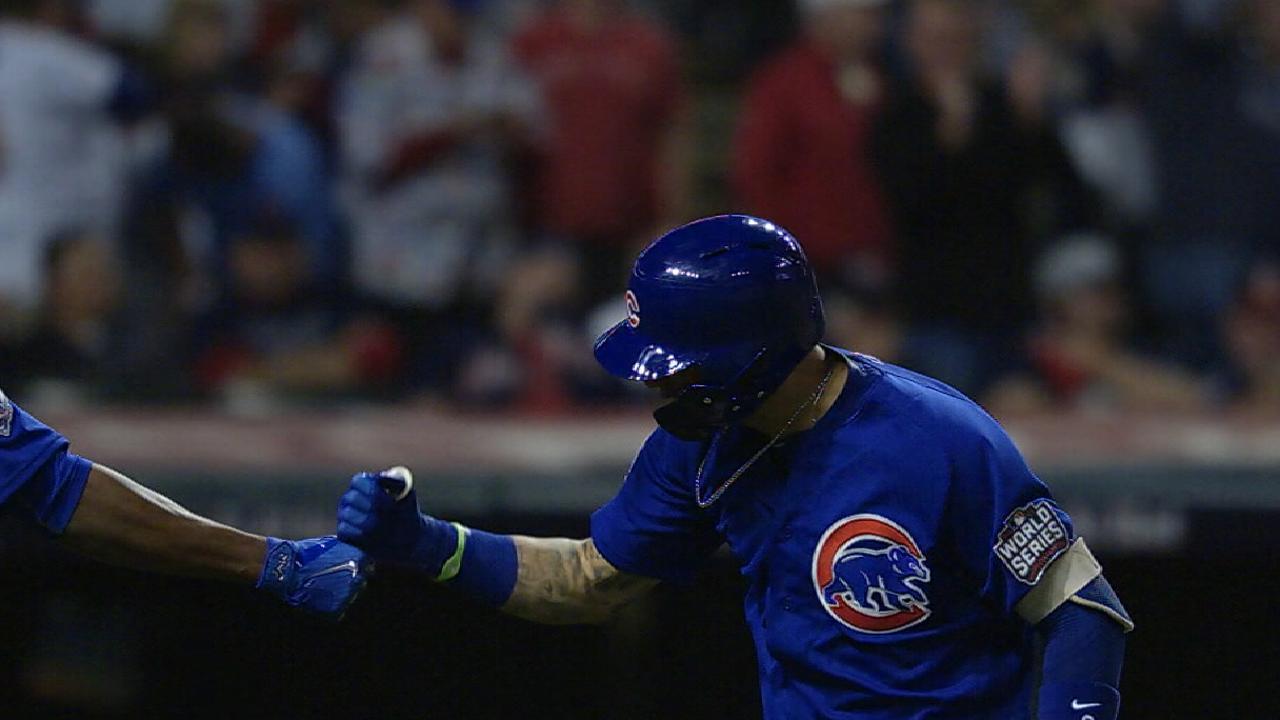 Lester believes that wealth of experience has only made him better prepared for what the Cubs hope turns into another long run through October.
"You kind of get thrown in, or I got thrown in at a young age, and didn't know what to expect and kind of just had to learn and figure it out," Lester said. "Everybody handles it differently. Everybody has to focus on different things to kind of get them locked in. Mine is my routine.
"I always fall back on my routine and try to do that, you know, every day, as best I can to get me ready to where I feel comfortable to go out there and pitch."
In other words, Lester will be on the first bus to the ballpark on Saturday.
Adam Berry has covered the Pirates for MLB.com since 2015. Follow him on Twitter and Facebook and read his blog. This story was not subject to the approval of Major League Baseball or its clubs.