MLB.com Columnist
Anthony Castrovince
'The Streak' captures the Tribe's magical run
Mini-documentary details Cleveland's 22-game winning streak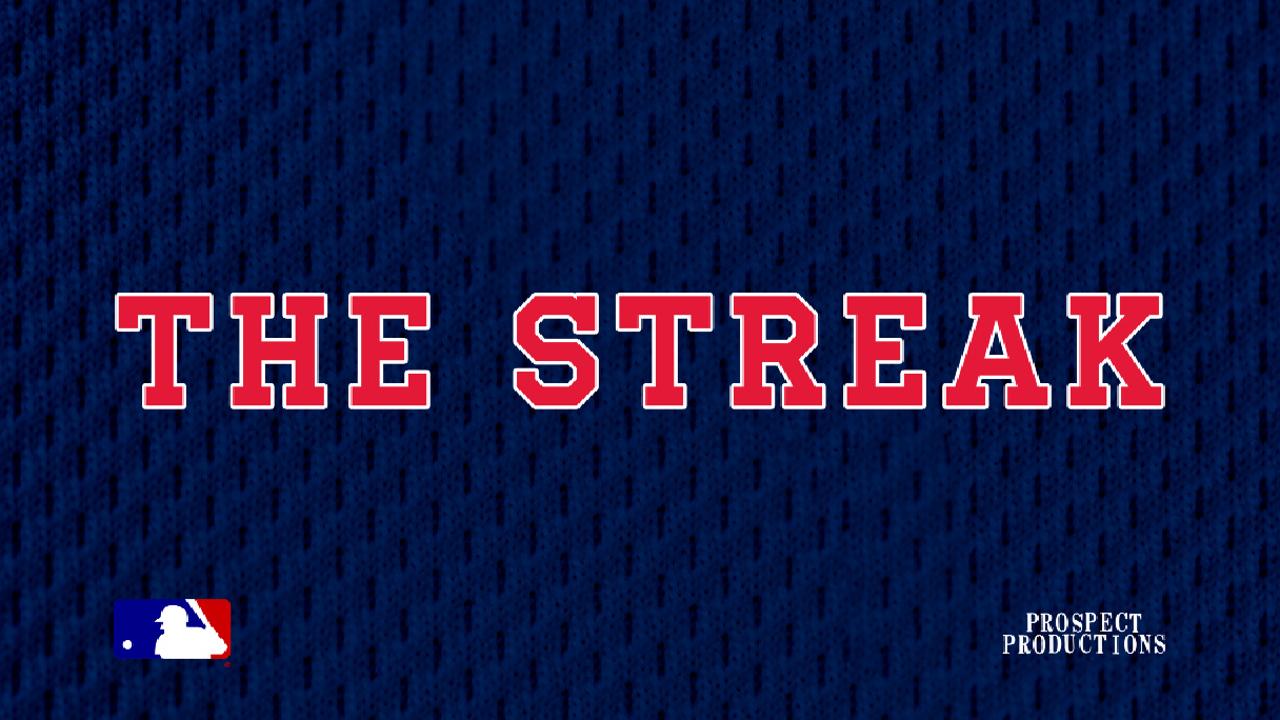 CLEVELAND -- October has arrived at Progressive Field. The unfinished business of avenging last year's Game 7 loss in the World Series begins. The amplified voices of a red-clad crowd clamoring to see a 69-year wait for championship glory will make for an electric atmosphere when the Indians open the American League Division Series presented by Doosan at home against the Yankees tonight.
But in an unusual and, really, unprecedented way, the 2017 Indians have already been here. The Indians had their postseason dress rehearsal with an amazing three-week stretch of baseball in which they won an American League-record 22 consecutive games. And "The Streak," a new mini-documentary produced jointly by MLB.com and Prospect Productions, captures the sights and sounds -- including, prominently, the inimitable voice of Tribe broadcaster Tom Hamilton -- of that scintillating stretch of beautiful baseball.
Now, the 22-gamer, let's be clear, has no bearing on the October outcome, except with regard to the seeding it helped solidify. But if you witnessed the momentum of The Streak's magic, the way it enraptured a city and inspired awe and enthusiasm, you could say quite clearly that October arrived early around here.
And what better time to end one of the longest droughts the game has ever seen than on the heels of the one of the longest streaks the game has ever seen?
"Good baseball," Tribe closer Cody Allen was saying the other day, "is contagious."
Nobody knows that quite like this Tribe team. What it experienced went beyond contagion. At a certain point, winning became an involuntary bodily function.
What the Indians accomplished from Aug. 24 through Sept. 14 was essentially the antithesis of everything we know about this humbling sport, in which, as we so often like to say, even Hall of Famers "fail" seven out of 10 times. Conventional wisdom insists you run into a dud of a start or roll out some flat bats every once in a while.
Yet the Indians rolled off 22 straight games in which they posted a plus-105 run differential with a .937 team OPS and 1.58 staff ERA. They trailed in just eight of the 199 innings played and went deep more times (41) than their opponents scored (37).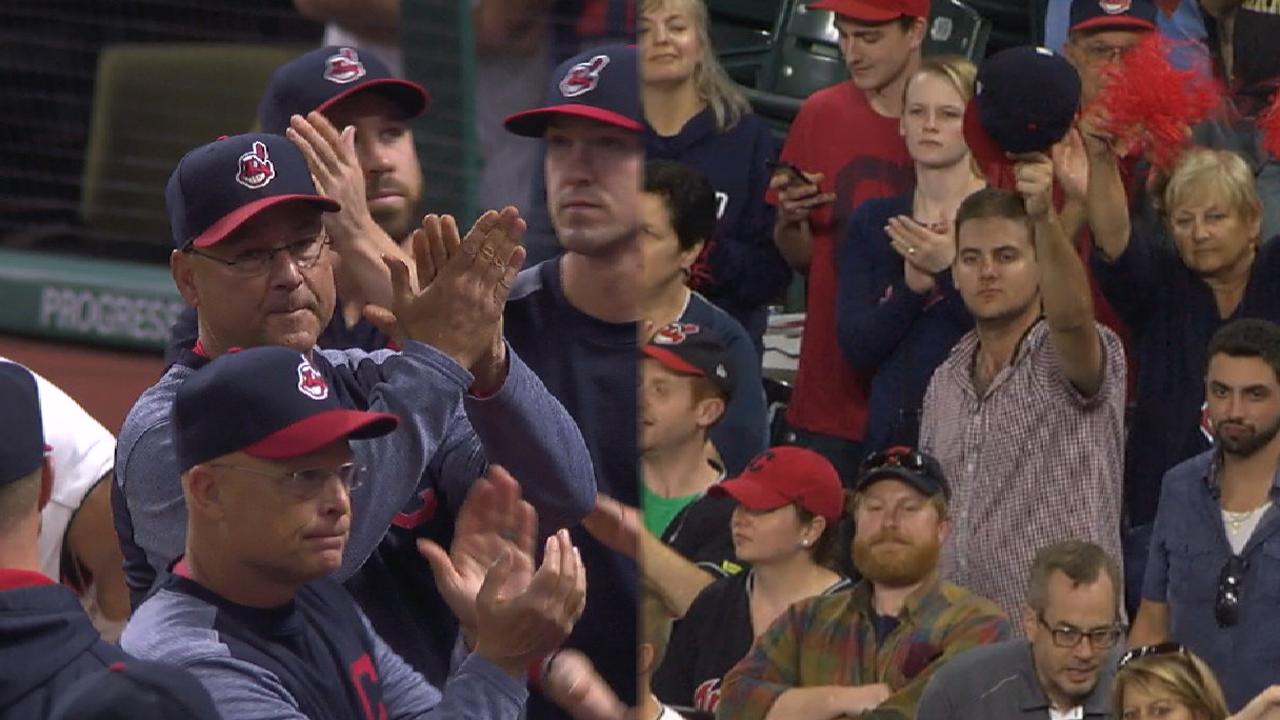 There was an assembly-line like quality to the way the Indians compiled their wins. They weren't truly tested until The Streak's final win -- a climactic comeback in which Francisco Lindor tied it up in the ninth with an RBI double when the Indians were down to their last strike and Jay Bruce walked it off in the 10th with a double of his own. The building simply shook when Lindor's double smacked off the left-field wall. It was a reaction every bit as primal as the roar that erupted when Rajai Davis took Aroldis Chapman deep to tie Game 7. You had to double-check the calendar on your phone to confirm that, yes, it was still mid-September.
The Indians won't be recreating The Streak on this October ride, but they can certainly recreate its vibe with another deep run. And The Streak only confirmed how potent and powerful this ballclub can be when it all comes together. The Streak may be in the rearview, but its contagious qualities have an October-tested Tribe team ready to take the final step.
Anthony Castrovince has been a reporter for MLB.com since 2004. Read his columns and follow him on Twitter at @Castrovince. This story was not subject to the approval of Major League Baseball or its clubs.