Bradley will 'never forget' huge WC Game triple
Reliever's two RBIs proved critical to helping D-backs advance to NLDS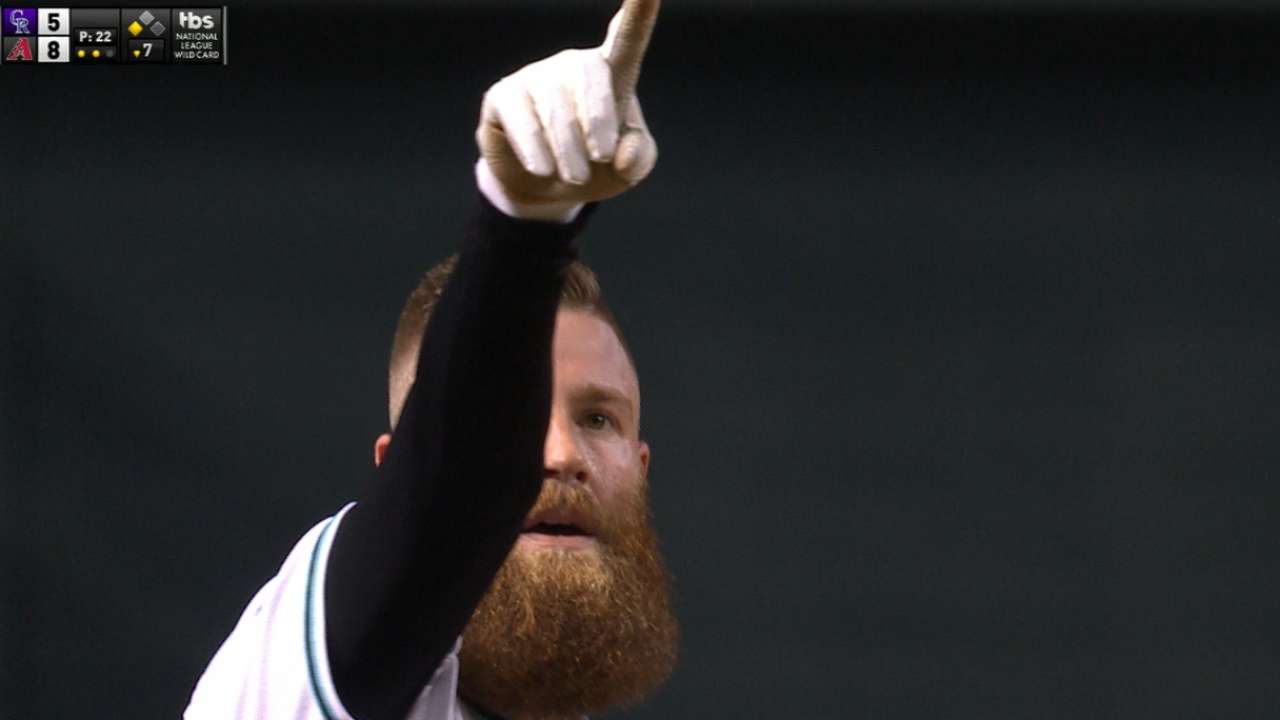 PHOENIX -- D-backs third baseman Jake Lamb, who shares a house with reliever Archie Bradley, hears his roommate talk a lot about hitting. Lamb had better be prepared, because that's not going to change anytime soon.
After Bradley's triple played a key role in the D-backs' 11-8 win over the Rockies on Wednesday night in the National League Wild Card Game at Chase Field, he is likely to brag even more about his abilities at the plate.
• NLDS, Game 1: Tonight, 10:30 p.m. ET/7:30 p.m. MST on TBS
"I am excited to answer questions about Archie Bradley's hitting for the first time in my life," Lamb said with a smile. "I hear about it all the time at the house. Fortunately, I saw it tonight. That was huge."
With his long beard, success on the mound and the fact that he wears his emotions on his sleeves, Bradley has become a fan favorite in Arizona this year. Just don't call him a legend yet.
• Gear up for D-backs' postseason
"I'm not going to give him legend," Lamb said.
With two outs and runners at first and second in the seventh, Rockies reliever Pat Neshek was close to getting out of the inning without allowing a run and keeping Colorado at just a 6-5 deficit.
With a 2-2 count, Neshek tried to get a slider past Bradley, and the right-handed-hitting setup man roped the pitch into left-center for a two-run triple.
"That's something I'll never forget," Bradley said. "It's the type of at-bat you dream about, you know? Being a guy in the bullpen and getting to have a big at-bat in the seventh inning of a Wild Card Game with guys on base, and then being able to drive them in is a moment I'll never forget."
• Bradley lets loose after two-run triple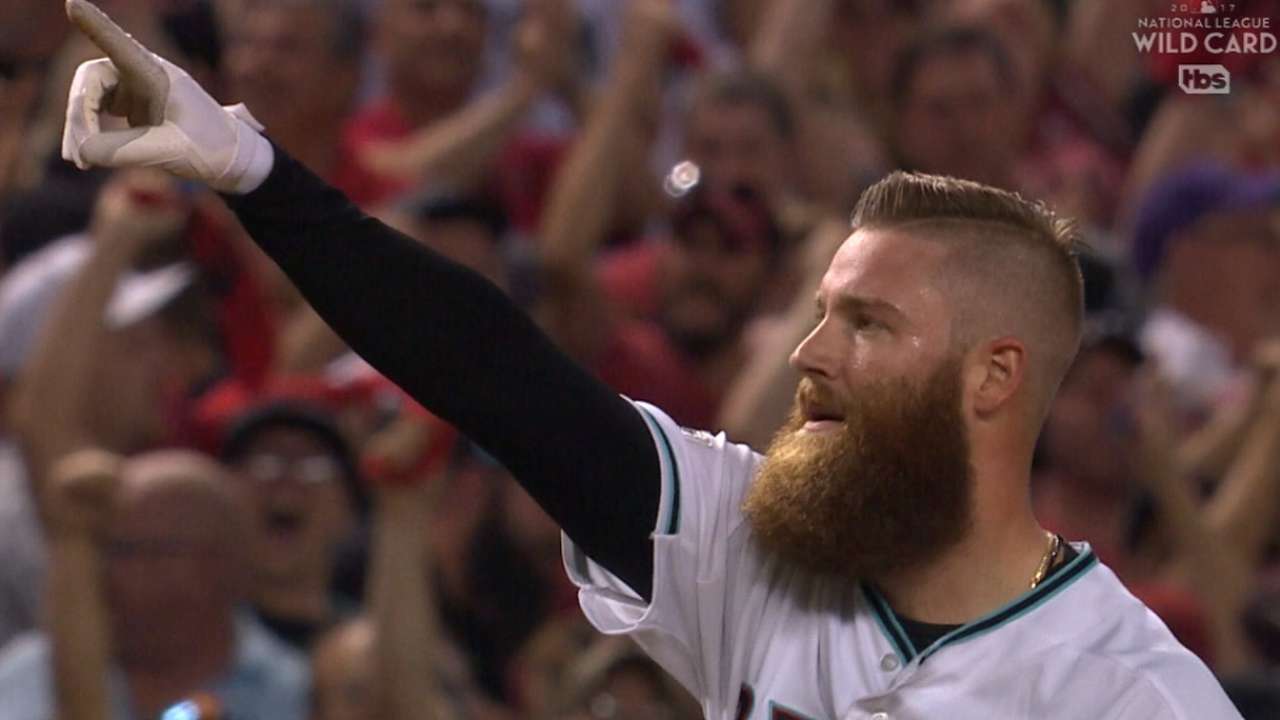 And if Bradley wants to talk about it? Well, his teammates are OK with that.
"He can talk all he wants about that hit," outfielder A.J. Pollock said. "That was sick. It's weird, but I actually feel really confident with him hitting. Maybe it's just his swagger, but him in that situation, he's a competitor and he's going to do anything he can to put the bat on the ball. It was awesome."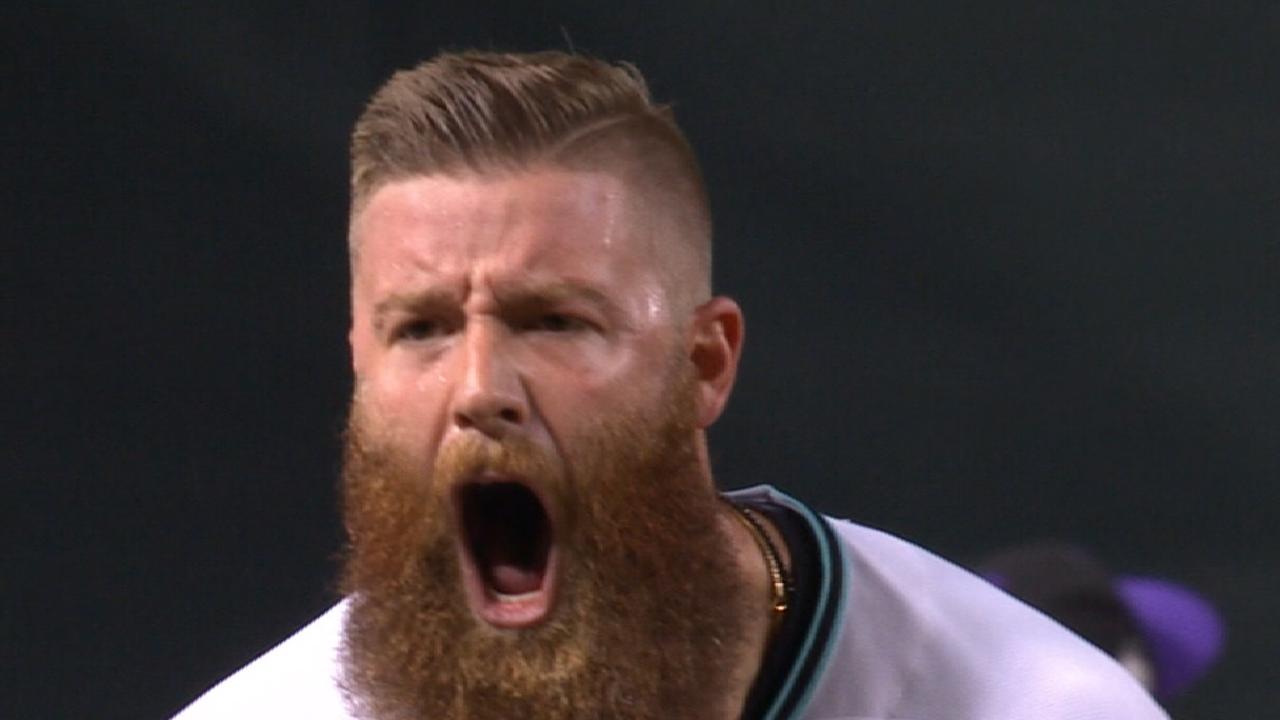 It wasn't Bradley's first hit this year that brought his teammates to their feet.
On Sept. 20 at Petco Park, Bradley brought home a pair of runs with a line drive to center that skipped by Padres oufielder Manuel Margot, allowing Bradley to collect a single, though he made it all the way to third on the error.
Wednesday night's triple may have taken something out of Bradley, as he gave up a pair of homers in the top of the eighth, but he was just being true to his personality by going all out, and that's why his teammates, and the fans, adore him.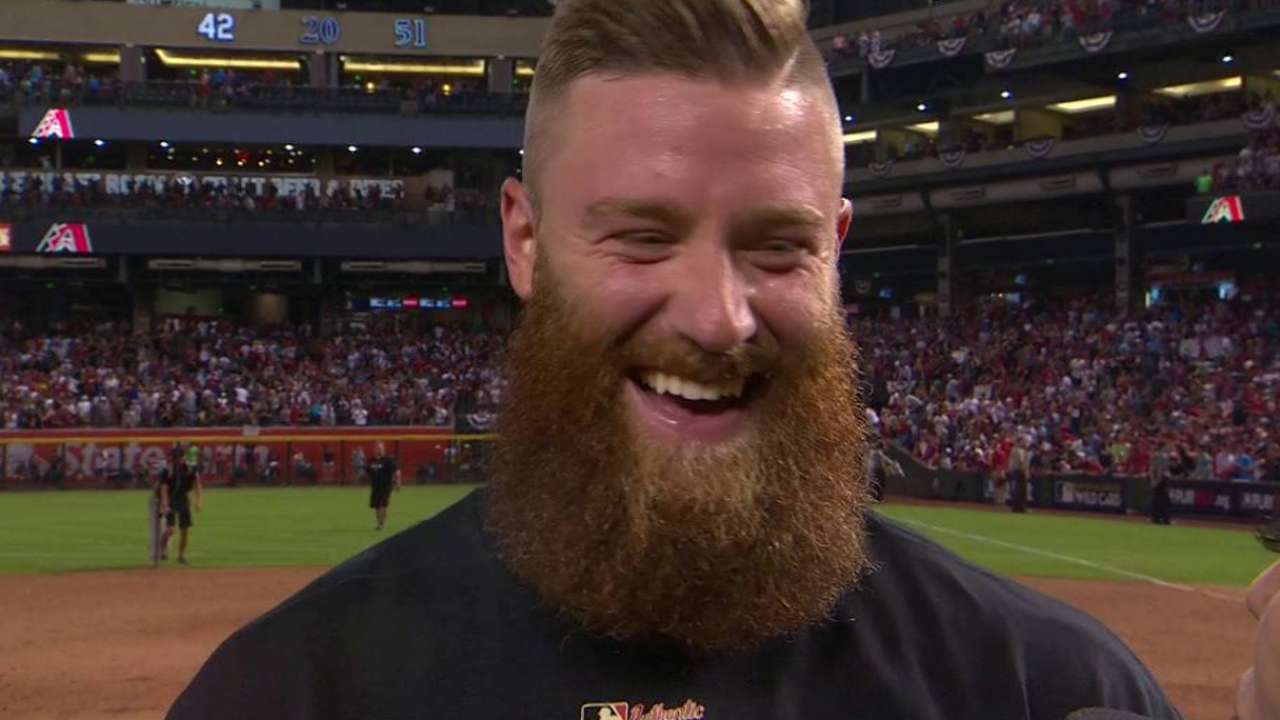 "Archie, you've got to love his personality," the far-quieter Paul Goldschmidt said. "He doesn't back away from it. Good or bad. He came back out and gave up two homers, and he steps up and admits that, too. He's awesome. He's a competitor."
And if not a legend, Bradley might be reaching folk-hero status in the desert.
Steve Gilbert has covered the D-backs for MLB.com since 2001. Follow him on Twitter @SteveGilbertMLB. This story was not subject to the approval of Major League Baseball or its clubs.