Kluber gets why Tribe went with Bauer in G1
Tribe ace and AL Cy Young candidate preps for Game 2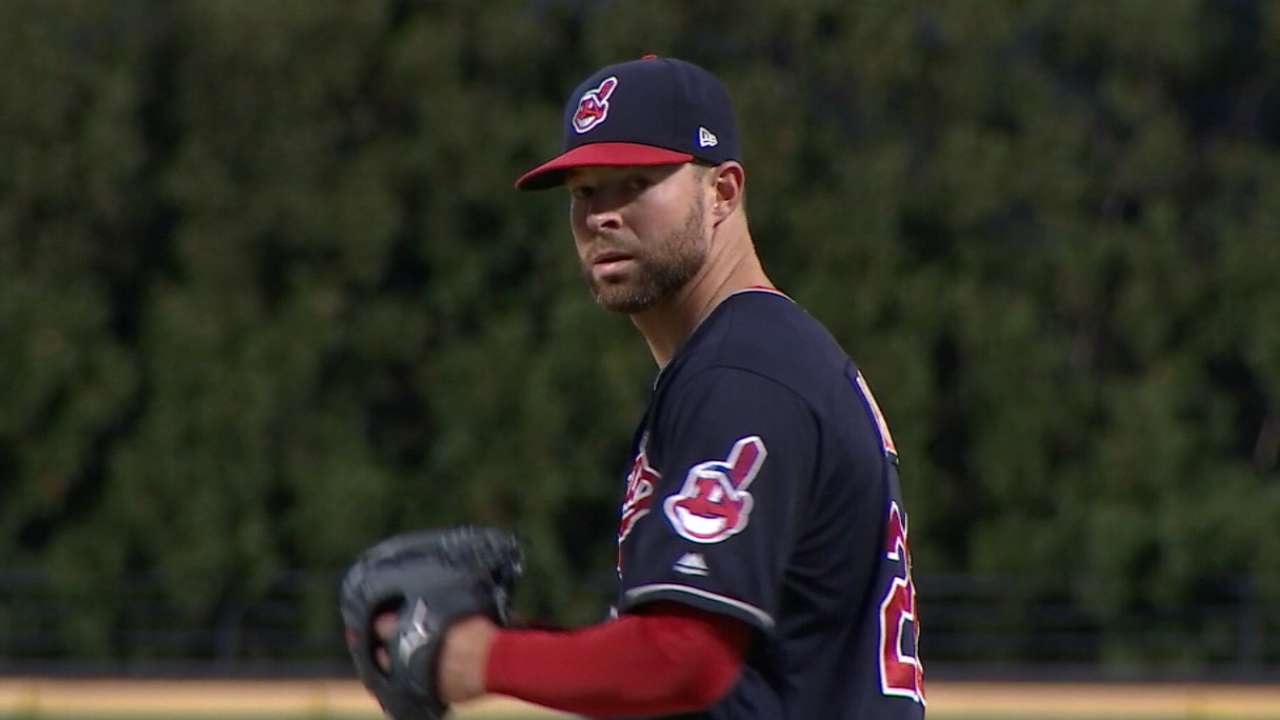 CLEVELAND -- The Indians made a surprising decision when they revealed that ace Corey Kluber, Cleveland's unquestioned leader and a pitcher in position to take home his second American League Cy Young Award, would not start Game 1 of the AL Division Series presented by Doosan tonight against the Yankees. That assignment will go to Trevor Bauer.
What did Kluber think of that decision?
"I don't know if I'm the right person to ask," Kluber said with a smirk during Wednesday's workout.
Kluber is placing his trust in manager Terry Francona, pitching coach Mickey Callaway and the front-office members who came up with the rotation plan for the ALDS. The right-hander is scheduled to take the ball for the Tribe for Game 2 on Friday, putting him in line to start on regular rest if the series goes the distance and requires a Game 5 back in Cleveland on Oct. 11.
Francona noted that he first approached Kluber about this scenario -- Bauer in Game 1, Kluber in Game 2 and Carlos Carrasco in Game 3 -- a couple of weeks ago. The manager explained that Bauer was the best-equipped starter to return for possible bullpen use in Game 3, or a short-rest start in a Game 4 scenario, if necessary. Beyond that, Kluber would be able to stay on his five-day routine for the ALDS.
Kluber listened to the rationale and told Francona he was fine with the decision.
"I don't think it really took convincing," Kluber said. "They explained the thought process behind it. I think it was thought out. I don't think it's something they just threw together over a couple drinks one night. My response was that, 'I'm willing to pitch whenever you feel like it gives us the best chance to win.'"
This season, Kluber went 18-4 with a Major League-leading 2.25 ERA, along with 265 strikeouts and 36 walks in 203 2/3 innings. After returning from the disabled list June 1 following a back issue, Kluber went 15-2 with a 1.62 ERA, helping power the Indians to a second straight AL Central crown and 102 wins.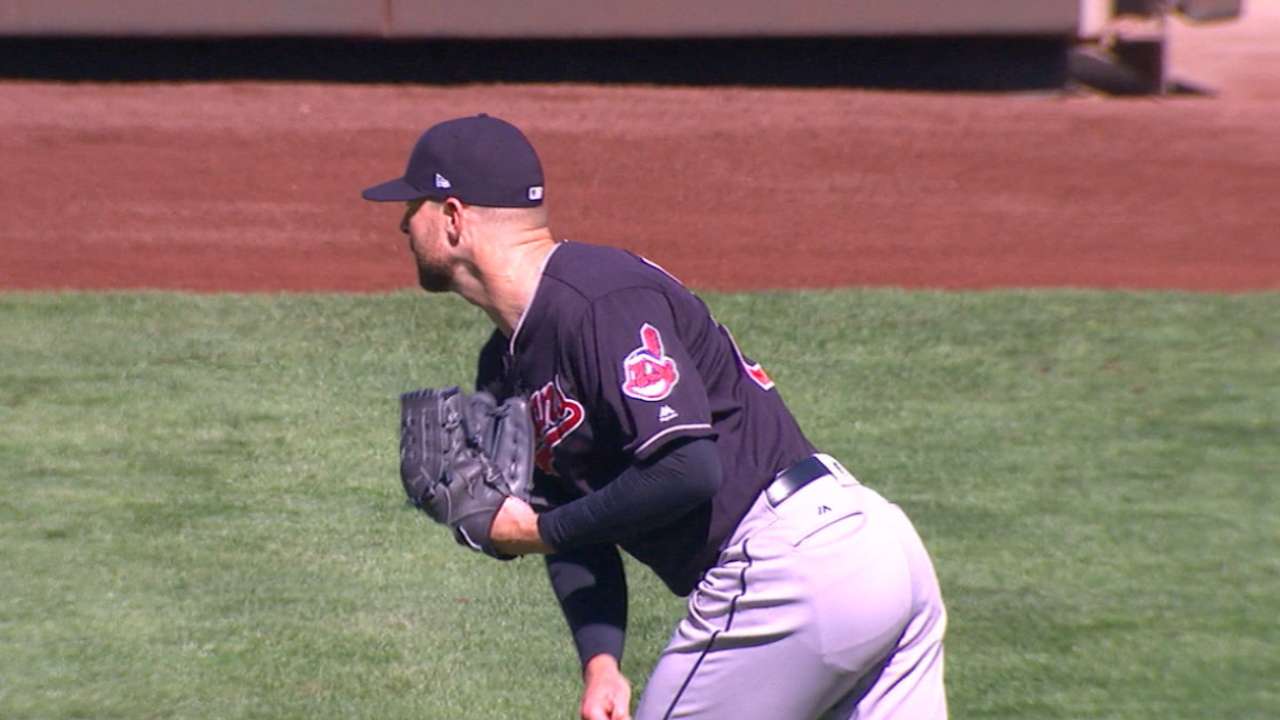 If the Indians advance beyond the ALDS, they plan on leaning heavily on Kluber, but the team wanted to avoid a short-rest scenario with the righty in this opening round. Last year, Kluber set a single-postseason record with six starts, including three on three days' rest. In those three outings, Kluber allowed seven runs in 15 innings. In the three starts he made on six or more days of rest, the starter had a 0.00 ERA over 19 1/3 innings.
"We felt this was the best way to put it together," said Chris Antonetti, the Indians' president of baseball operations. "And we were also very cognizant of what we asked Corey to do last postseason. That was almost an unfair burden to place on one guy, making six starts in the postseason and three of them on short rest. At some point, we may ask him to do that, if we're fortunate enough to advance.
"But, to expect him to do that in the Division Series, Championship Series and World Series, if we get there ... I don't think that's a fair expectation. And we have other guys who we feel are full capable of pitching very effectively."
Jordan Bastian has covered the Indians for MLB.com since 2011, and previously covered the Blue Jays from 2006-10. Read his blog, Major League Bastian, follow him on Twitter @MLBastian and Facebook. This story was not subject to the approval of Major League Baseball or its clubs.