CarGo thrilled to be back in postseason play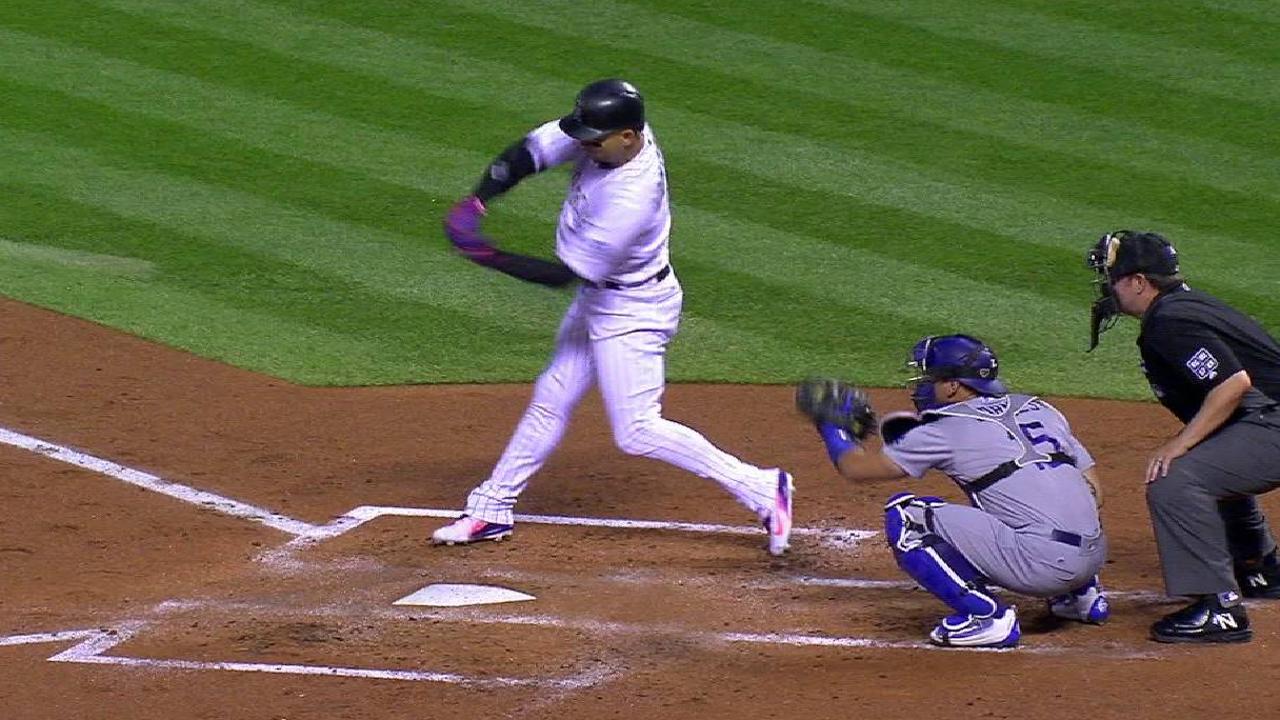 PHOENIX -- During the supposedly pressure-packed run-up to the postseason, Carlos Gonzalez leaned against the bat rack in the Rockies' dugout at Coors Field, undid his batting gloves and smiled like a man who is right where he belongs -- no matter how long that may be.
"It's fun," Gonzalez said. "You come to the ballpark and there are no complaints. Everything you might think is bad in April, you think is perfect. If it rains, it's going to be the best rain the entire year. If it snows, it's the best snow. That's how you take everything right now."
Gonzalez won't have to worry about the elements tonight, when the Rockies will meet the D-backs in the National League Wild Card Game. But if the Rockies win, it's more delightful baseball -- and, given Denver's unpredictable patterns in the event that occurs, there will be some nasty weather turns.
Of course, Gonzalez is finishing his seven-year, $80 million contract, and could be in his final days with the Rockies. His own emotional reaction to clinching a postseason berth and the way teammates refer to him shows an awareness of the uncertain future. But his emphasis to teammates to enjoy everything -- he often breaks into dance in the clubhouse and even on the field before games -- prevents anyone from letting it become a weighty, "win one for the CarGo" type situation for them.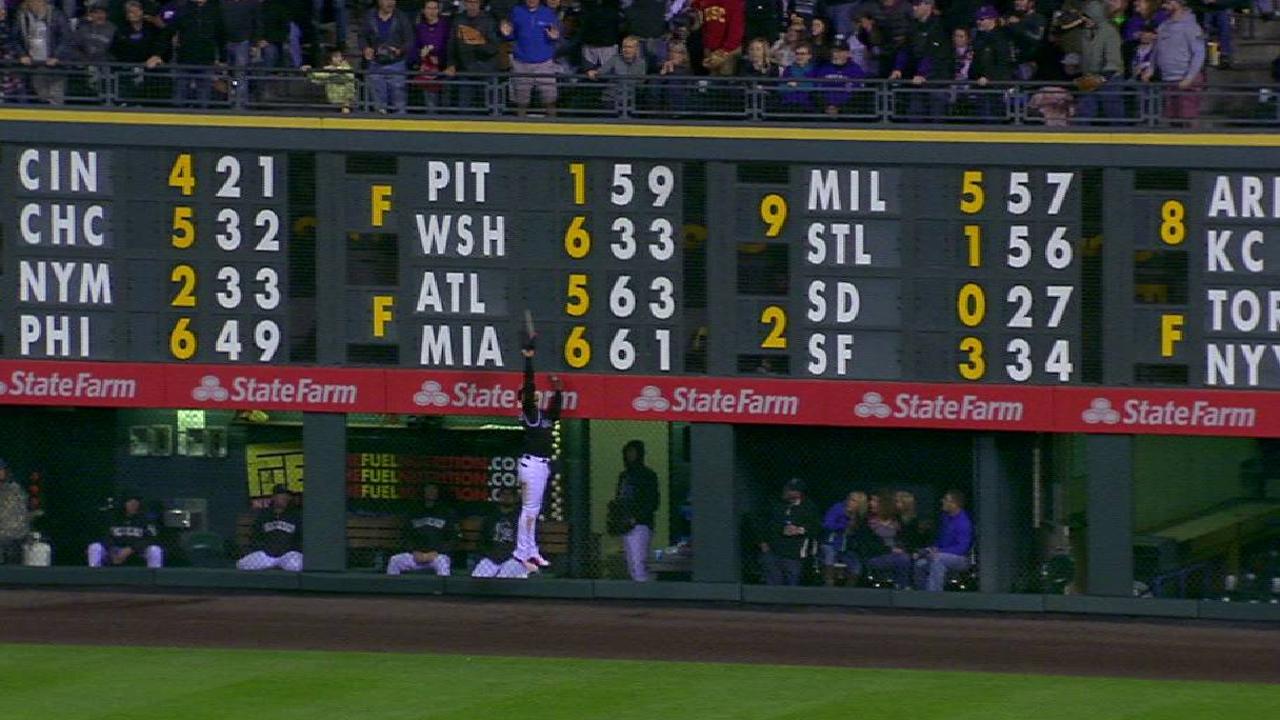 Instead of worrying about how Gonzalez will handle free agency, the question is if he can replicate his only postseason experience, which came in the National League Division Series in 2009. He went 10-for-17 (.588) with a home run as the Rockies fell to the Phillies in four games, including two heartbreaking losses at Coors Field.
Gonzalez struggled in April, with a .216 batting average. He was subpar in May (.255), June (.172) and July (.254). But he hit .279 in August, and everything fell into place in September. He hit .377 (29-for-77) with six of his 13 total homers, and 16 of his 57 RBIs.
But he laughs off the talk of suddenly becoming the old CarGo -- a three-time All-Star. Gonzalez fell into some poor habits with pitch selection, and a childhood habit in his bat grip. He accepts the good and bad in himself.
"I've been CarGo since Day One," he said. "Like I say, there are some years that have been better than others. Obviously, this year has been down for me. But you spoil people. Every year, they expect you to put up better numbers the next year. But you always have a chance to get better. And that's how I've been taking my year.
"But it's more about winning, not the personal numbers. You can ask anybody in the lineup or on the roster. We have a couple of guys involved in the MVP talk [Nolan Arenado and Charlie Blackmon] because they are having a great year and the team is having a great year."
"These games are what you work hard for," Gonzalez said. "Every year you're going to have numbers; big years, OK years, down years. It doesn't matter. But you don't get a lot of opportunities to be in the postseason, I'm telling you that right now.
"Back in 2009, I was like, 'Man, we're gonna do this every year.' You don't go home thinking, 'That was a good time but maybe it's the last time.' It's, 'We'll be all right, we'll be back here.' And it took eight years."
Thomas Harding has covered the Rockies since 2000, and for MLB.com since 2002. Follow him on Twitter @harding_at_mlb and like his Facebook page. This story was not subject to the approval of Major League Baseball or its clubs.