Starting lineups for tonight's AL WC Game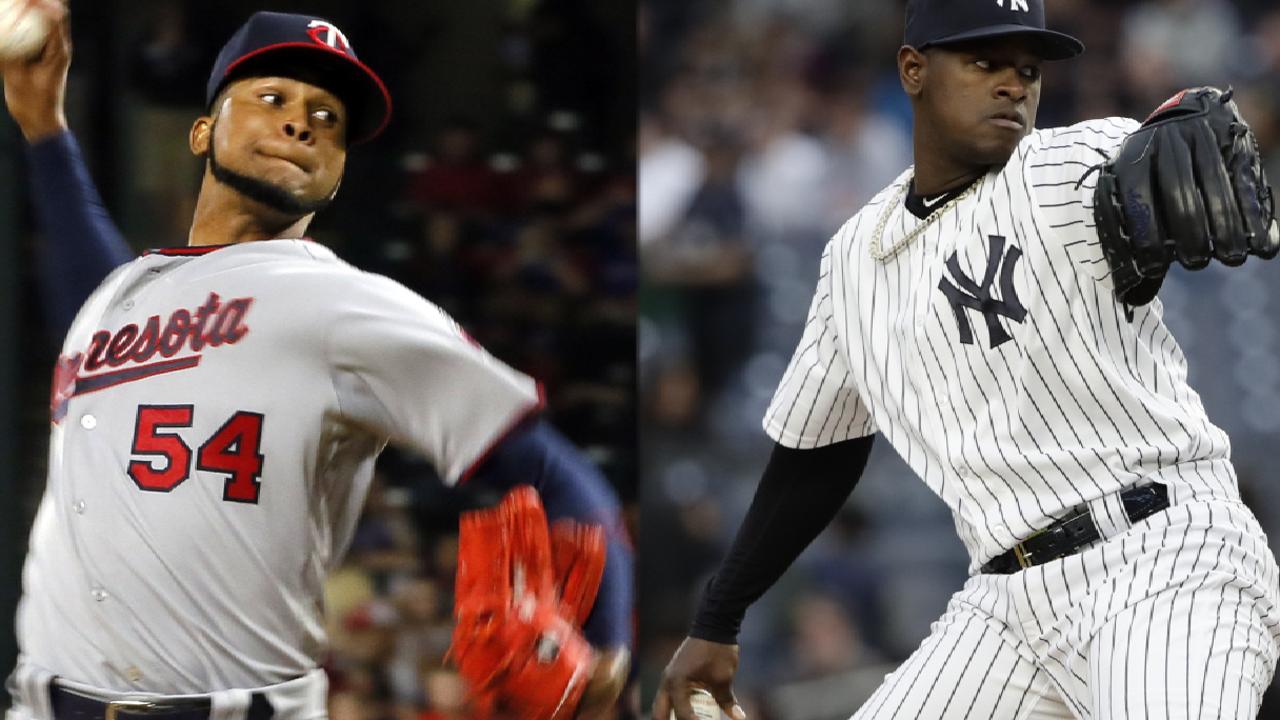 The Yankees and Twins will both be missing a bopper from their starting lineup in tonight's American League Wild Card Game, but their lineups will still feature most of the key hitters who drove them to the postseason.
Matt Holliday will come off the bench for the Yankees in the one-game playoff at Yankee Stadium, while Miguel Sano was left off the Twins' Wild Card Game roster.
Jacoby Ellsbury -- who posted a .337/.436/.477 slash line over the final month of the season -- will instead start at designated hitter for the Yankees, giving New York an extra left-handed bat against Minnesota righty Ervin Santana, while Aaron Hicks, who has one of the strongest outfield arms in baseball, will play center field. That leaves Holliday and the switch-hitting Chase Headley as options to pinch-hit.
"Our thought was runs are sometimes very tough to come by in playoff games, and we thought we'd put our fastest and most athletic team and see if we can do some things," Yankees manager Joe Girardi said Tuesday. "[The Twins are] aggressive, and they like to take the extra base, and you get a bigger arm in center field and that might prohibit them from doing some of that."
Holliday hit 15 homers in the first half, but his production dropped after returning from two second-half disabled list stints. Girardi said that played into the decision to start Ellsbury, a fellow veteran who played in the Wild Card Game for the Yankees in 2015 and won World Series with the Red Sox in '07 and '13. Girardi did add that Holliday probably would have been in the lineup if the Twins had started a left-hander.
"We went with the matchups. You look at the month of September that Ellsbury had, it's hard to ignore that and how important he was to us," Girardi said. "Ellsbury has a lot of playoff experience, too."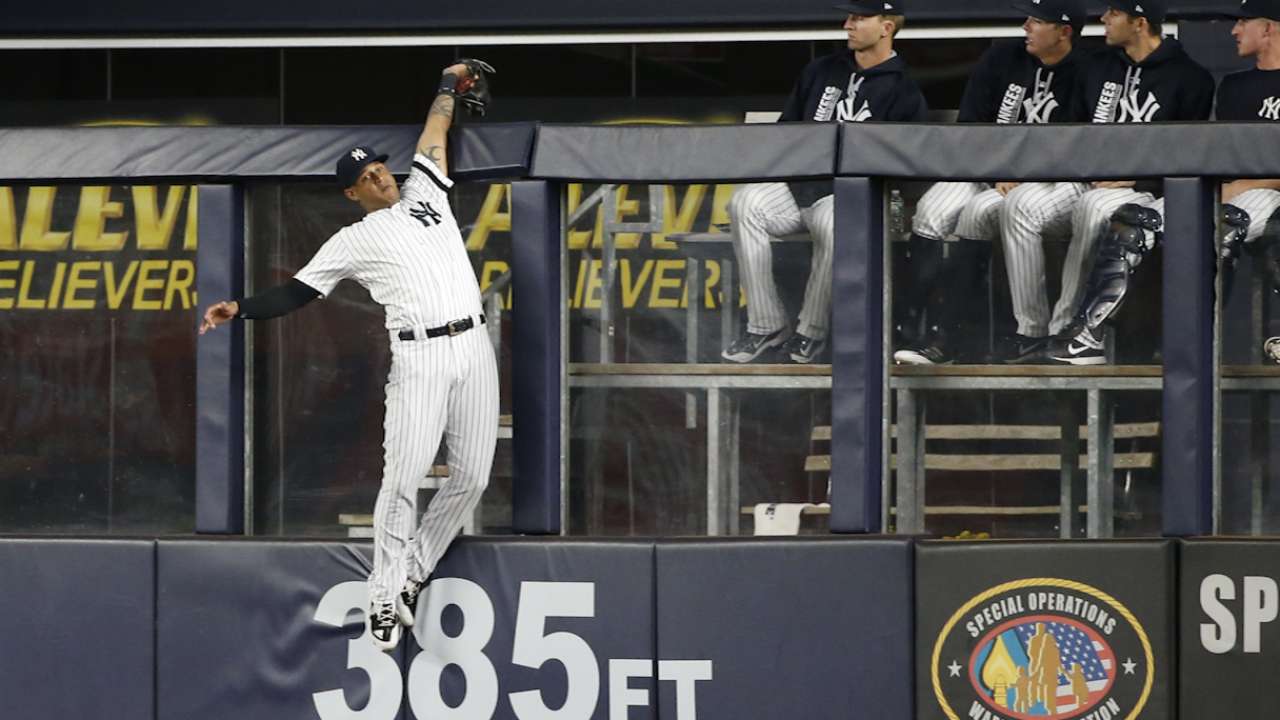 Brett Gardner will lead off and play left field for the Bronx Bombers, and behind him come their young mashers: AL Most Valuable Player Award candidate right fielder Aaron Judge, who led the AL with 52 home runs, and catcher Gary Sanchez, whose 33 homers were the most by a catcher since 2003. Both Judge and Sanchez will be starting the first postseason game of their careers.
Shortstop Didi Gregorius will bat cleanup for New York, followed by second baseman Starlin Castro and first baseman Greg Bird. Hicks, Ellsbury and third baseman Todd Frazier will round out the bottom third of the order.
Sano had returned to the Twins for the regular season's final weekend after missing more than a month with a stress reaction to his left shin, but after he tried to test out his leg taking swings at Yankee Stadium on Monday, the Twins decided not to activate him as a bench option for the Wild Card Game. Instead, they'll go with the lineup that led them to the Wild Card in Sano's absence.
"I think Miguel did everything he could to try to get himself ready," Minnesota manager Paul Molitor said before Tuesday's game. "It was just too prohibitive as far as not being able to use his front leg as a bracing leg to try to generate any kind of a bat speed or power. It was emotional for him because I know he wants to play, but we had to decide that at least for now, it's not the right thing."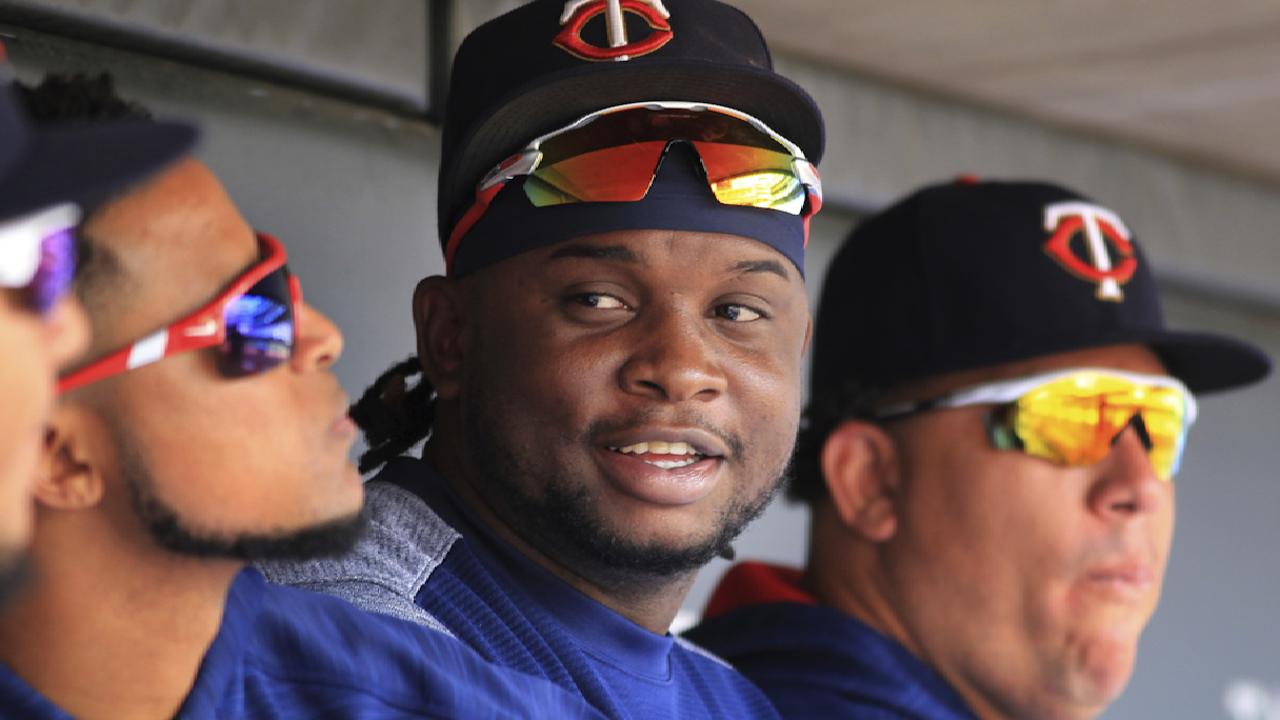 Facing Yankees ace Luis Severino, second baseman Brian Dozier, who cracked 21 home runs in the second half, will lead off for Minnesota. Joe Mauer -- the lone remaining Twins hitter from their 2009 and '10 AL Division Series losses to the Yankees -- will bat second, playing first base. Shortstop Jorge Polanco, left fielder Eddie Rosario and third baseman Eduardo Escobar will make up the heart of the order, batting third through fifth.
Right fielder Max Kepler and electric center fielder Byron Buxton will bat sixth and seventh, followed by catcher Jason Castro batting eighth and designated hitter Robbie Grossman batting ninth.Molitor said he went with Grossman over the more powerful Kennys Vargas at DH because Grossman gives the Twins a better chance at turning the lineup over during the game.
"It was pretty easy for me," Molitor said. "Vargas is probably a bigger threat to run into one and hit a homer. The game today, I'm going to go with the chance of maybe getting four better at-bats than maybe that one long shot."
TWINS
1. Brian Dozier, 2B
2. Joe Mauer, 1B
3. Jorge Polanco, SS
4. Eddie Rosario, LF
5. Eduardo Escobar, 3B
6. Max Kepler, RF
7. Byron Buxton, CF
8. Jason Castro, C
9. Robbie Grossman, DH

Ervin Santana, P
YANKEES
1. Brett Gardner, LF
2. Aaron Judge, RF
3. Gary Sanchez, C
4. Didi Gregorius, SS
5. Starlin Castro, 2B
6. Greg Bird, 1B
7. Aaron Hicks, CF
8. Jacoby Ellsbury, DH
9. Todd Frazier, 3B

Luis Severino, P
David Adler is a reporter for MLB.com based in New York. Follow him on Twitter at @_dadler. This story was not subject to the approval of Major League Baseball or its clubs.