'What I'm here for': Sale set for October stage
Red Sox lefty to make postseason debut Thursday in Game 1 of ALDS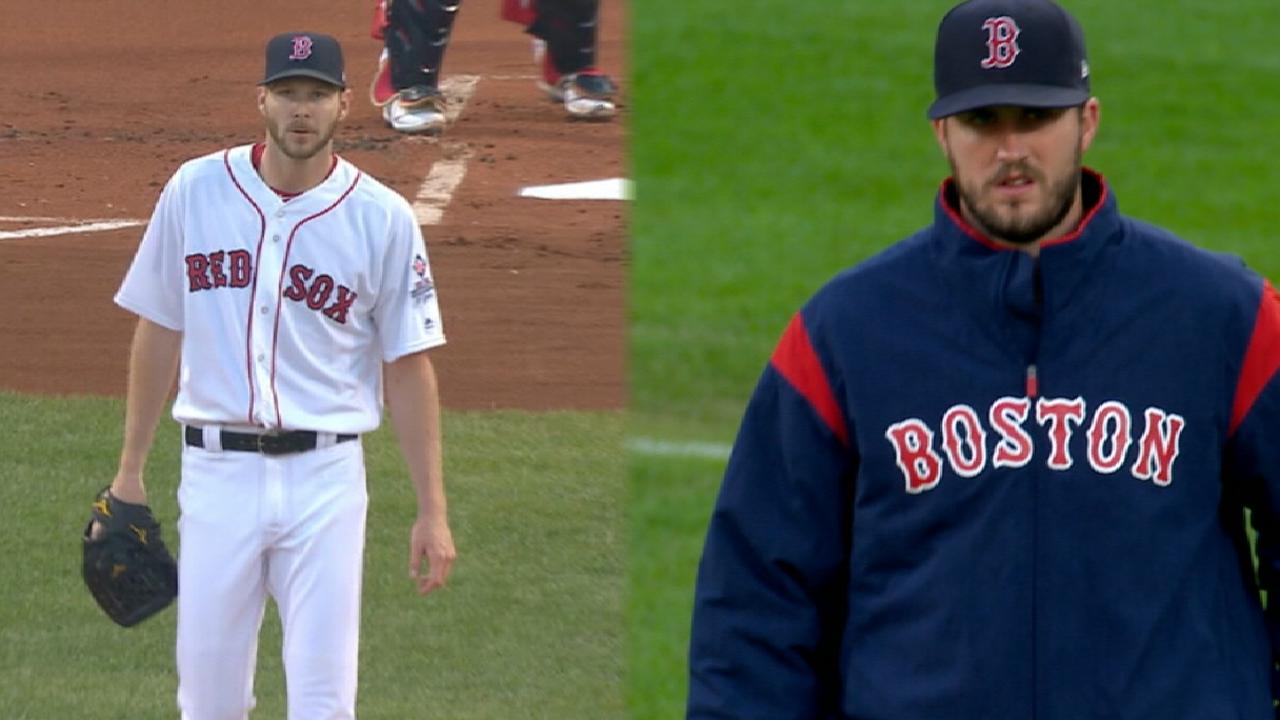 BOSTON -- When ace Chris Sale steps to the mound at Minute Maid Park for the bottom of the first inning in Game 1 of the American League Division Series against the Astros on Thursday afternoon, he will finally experience the moment he's been waiting for since he was traded to the Red Sox 10 months ago.
Come to think of it, Sale has been waiting for this a lot longer than 10 months. One of the game's elite starting pitchers for the last six years, the lanky lefty has never taken the mound in a postseason game.
"I'm 28 years old, so I've been waiting for this about 23 years," said Sale. "This has been a long time coming. A lot of hard work went into this. It's a long season. We had a lot of guys put everything they had on the field the entire season. To have this opportunity right here, it's the best."
And when Sale takes the ball against the Astros, he hopes to be at his best.
"It's what I'm here for," Sale said.
When Sale is at his best, he can put an entire team on his back if he can just get a run or two to work with.
Boston's best chance at a deep October run this year is for Sale to be magnificent just about every time he takes the ball.
Sure, it's a lot of pressure for one pitcher. But it's the type of challenge he relishes.
"I think the way he's handled his first season in Boston gives us every reason to believe the added adrenaline will be channeled in the right way," said Red Sox manager John Farrell. "We couldn't have asked for more from a player to come in from another organization through the trade that he was brought here with the expectations, and he's handled them fabulously with the way he's stayed focused in doing his job."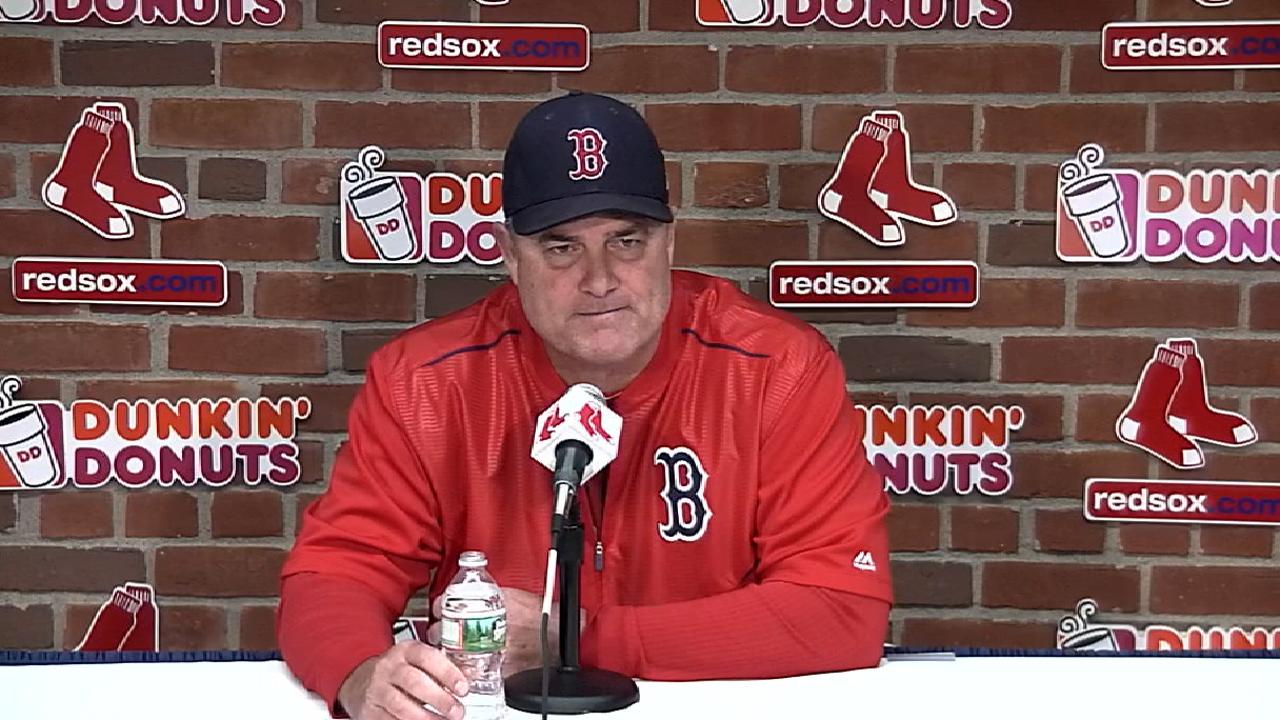 In 32 starts this season, Sale is 17-8 with a 2.90 ERA and 308 strikeouts. Across the board, his numbers are dazzling. Only Indians ace Corey Kluber can compare in the AL this season.
And now, everyone will see if Sale can reach even another gear in the postseason.
"I don't know if it's going to increase velocity or anything like that," said Farrell. "I do know this: He's a tremendous athlete, so the added adrenaline that's going to be present, I feel like he has the ability to harness and channel it in the right way. He's that good of an athlete."
The Astros, a loaded offensive unit, will be a tough test for Sale. In two career starts at Minute Maid Park, Sale is 1-1 with a 2.40 ERA. He has always pitched well against Houston, going 5-1 with a 1.31 ERA in six starts.
But none of that will mean anything on Thursday. It will all come down to how well Sale can execute in the biggest test to date of his career.
"They're a good ballclub," said Sale. "We know what we're getting into so it should make for a fun playoff series."
Ian Browne has covered the Red Sox for MLB.com since 2002. Follow him on Twitter @IanMBrowne and Facebook. This story was not subject to the approval of Major League Baseball or its clubs.