Cueto wants to 'finish career' in San Francisco
Following final start of '17, right hander praises Giants fans, front office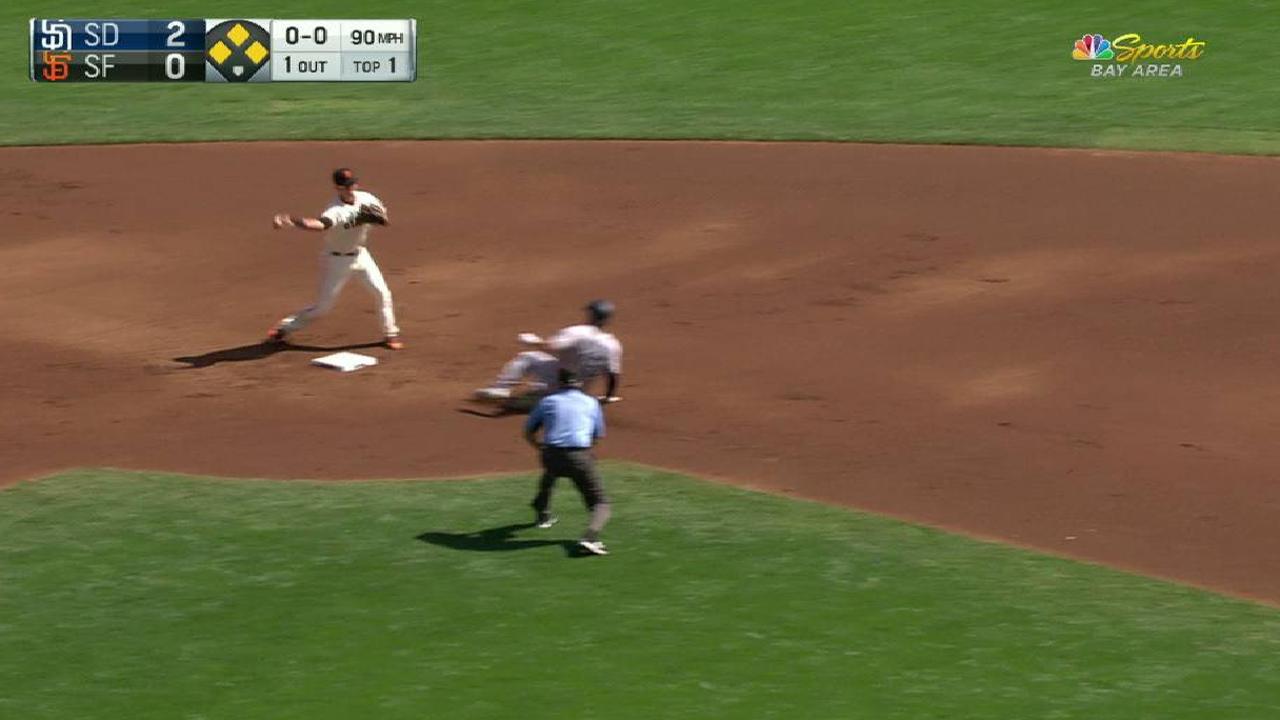 SAN FRANCISCO -- Johnny Cueto decided to mix a little pleasure while discussing business on Sunday.
After pitching five innings in the Giants' season-ending 5-4 victory over the Padres, Cueto was asked the inevitable question about the opt-out clause in his six-year, $130 million contract: Will he remain with the Giants, who have guaranteed him $21 million in each of the next four years, or plunge again into free agency to find greater riches or a more attractive baseball home?
Asked if he planned on returning to the Giants, Cueto prompted chuckles by replying through translator Erwin Higueros, "I don't know. Maybe. I'm sure I will."
The more Cueto talked, the more he sounded as if he'll remain a Giant for the immediate future.
"Of course I would like to come back," Cueto said. "I feel that we have a winning team. I like how the fans support us, and obviously I like the front office and everybody that's involved with the Giants.
"... I would like to stay here and finish my career here in San Francisco."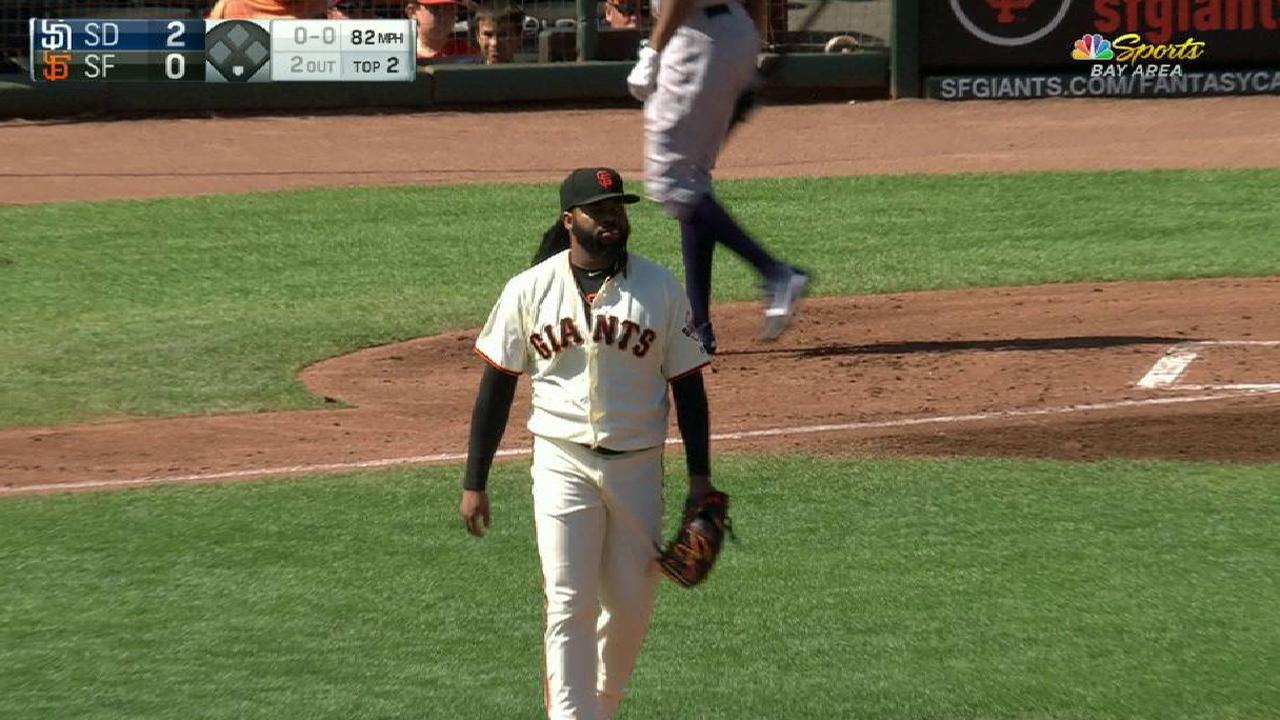 Cueto, 31, has until three days after the conclusion of the World Series to declare his intentions.
Cueto, who allowed all of San Diego's runs, finished the season 8-8 with a 4.52 ERA -- hardly resembling his Giants debut in 2016, when he posted an 18-5 record with a 2.79 ERA and started the All-Star Game for the National League. It was a season full of distractions for the right-hander, who was burdened by his father's health issues during Spring Training and dealt with blister problems on his throwing hand through much of the season.
Giants manager Bruce Bochy suggested that Cueto's outing served as a microcosm of his season. San Diego collected five of its 12 hits off Cueto to score twice in the first inning.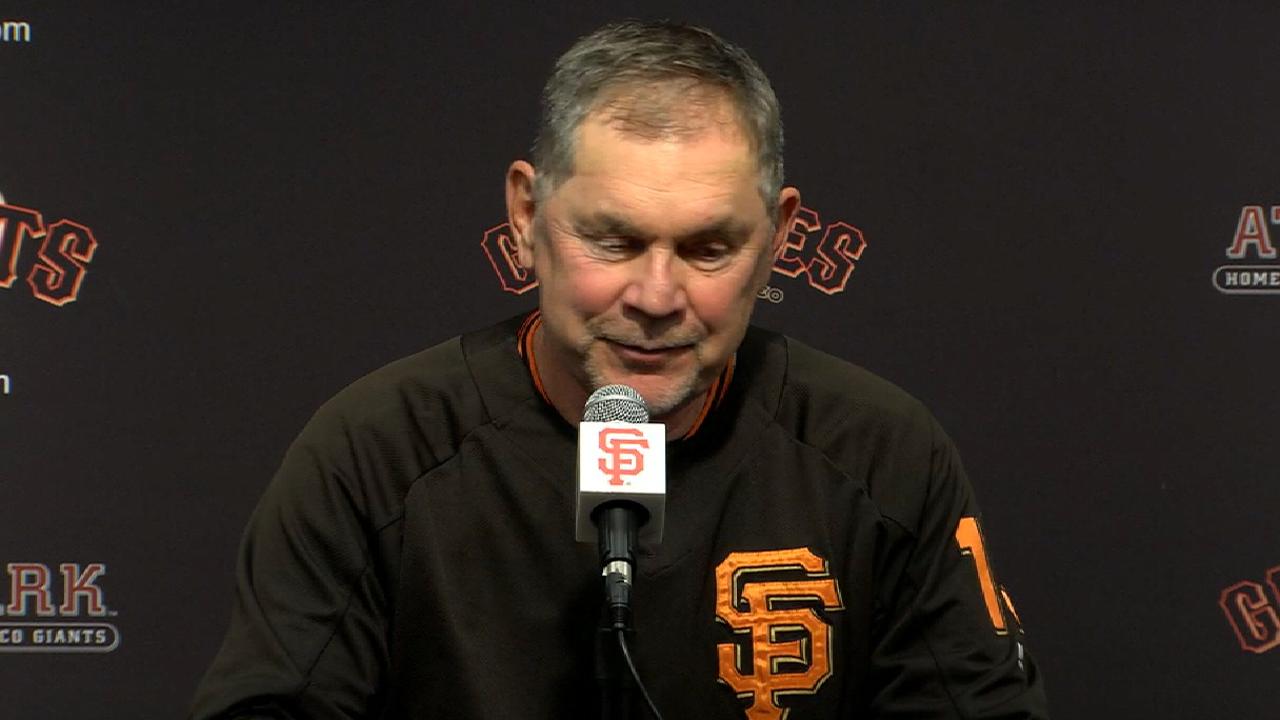 However, Bochy added, "He kept us in the game. He competed well and battled without his best stuff. That's been a lot of his starts. I think it's fair to say, between the blister and other things going on, he hasn't quite been himself. He finds a way to get you somewhat deep in the game. He wanted to go one more inning, but that was far enough."
"It seemed like I didn't have anything -- I don't know if it had anything to do with it being the last game of the year -- but after the fourth inning, I kind of settled down," Cueto said.
Worth noting
• Nick Hundley, a free agent this offseason, gave his clearest indication Sunday that he would like to return to San Francisco for 2018. Hundley won the Willie Mac Award on Friday.
"I love it here," Hundley said. "I love these guys. … The opportunity to win a World Series here is as great as anywhere else in the league. If everything works out, I'd love to be back here."
Chris Haft has covered the Giants since 2005, and for MLB.com since 2007. Follow him on Twitter at @sfgiantsbeat and listen to his podcast. This story was not subject to the approval of Major League Baseball or its clubs.