MLB.com Columnist
Anthony Castrovince
Player Poll: Which playoff hitter is toughest out?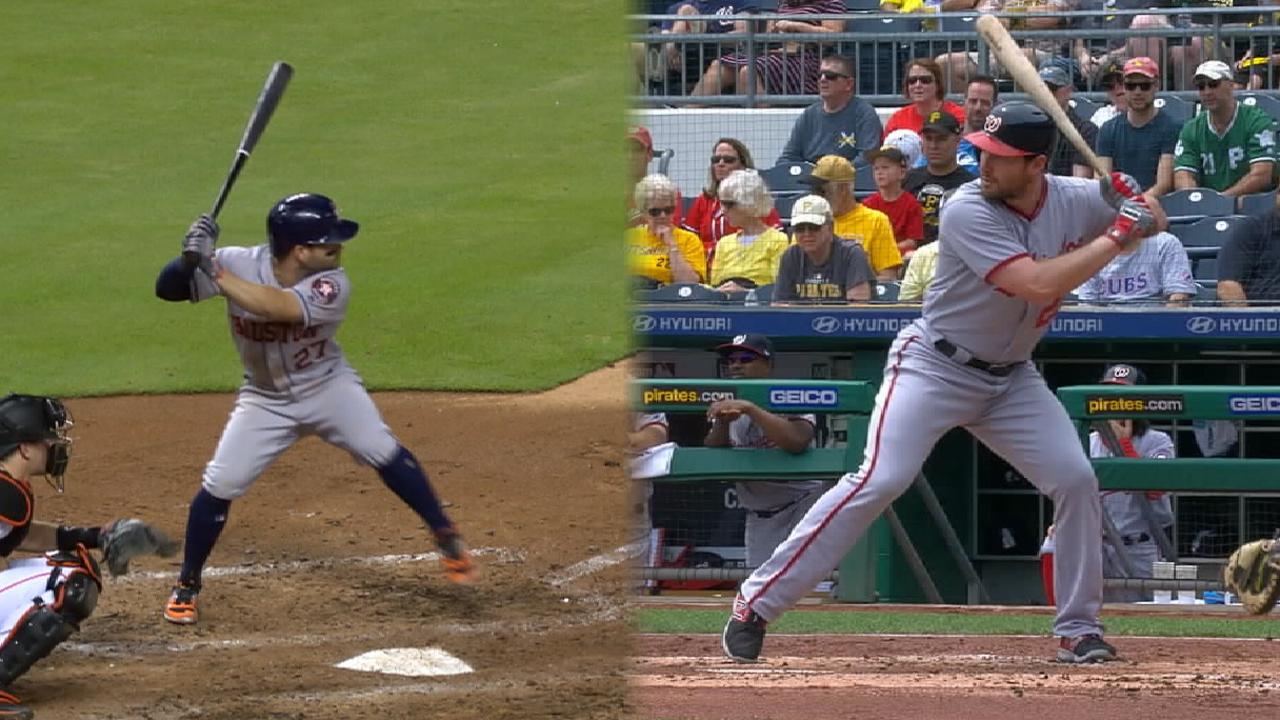 If you're a Major League pitcher, particularly in October, you can't surrender your psyche to another man's stat line. You have to be able to stare down and overcome even the most intimidating opponents. But are there particularly potent bats these guys would simply avoid altogether if they had their wish? You betcha.
That's why we thought it would be interesting to poll one pitcher from each of MLB's 30 teams to ask him which hitter heading to the postseason that he would least like to face with the game on the line. (We granted anonymity in the name of honesty.)
• Player Poll: Which playoff reliever is toughest?
A bunch of different names came up, but one was delivered again and again and again. Just like his hits.
Jose Altuve, 2B, Astros: 8 votes
Four straight years of 200 hits. That would be an impressive stretch in any era (the last big leaguer to do it was Ichiro Suzuki from 2001-10), but it's especially impressive in the high-strikeout society in which we now live. The 5-foot-6 Altuve is proof that good things come in small packages.
"He's the kind of guy that if you get him once, you better figure out a different way to get him out," a National League East pitcher said. "He's one of the best at making adjustments based on what he's seen in previous at-bats against you."
And unlike Ichiro, Altuve is a persistent threat to go deep at any time, too.
"He's hitting .350 with 20-something homers," an American League East pitcher said. "There's not many holes in his swing. He makes life tough on any pitcher."
Added another AL East pitcher: "He has such good plate coverage for someone his size. He always seems to find a hole. If the game was on the line and there was a runner in scoring position, he's someone I wouldn't enjoy facing because you know he's going to put the ball in play and make something happen."
The reason this poll question engendered so many answers is that it is inherently situation-dependent. But Altuve is a man for all situations.
"You could have game on the line, tie ballgame, no one on base, bases loaded," an AL West right-hander said. "It's going to change your answer. Altuve's one of those guys that's going to give you a good at-bat regardless of the situation. The moment doesn't get too big for him."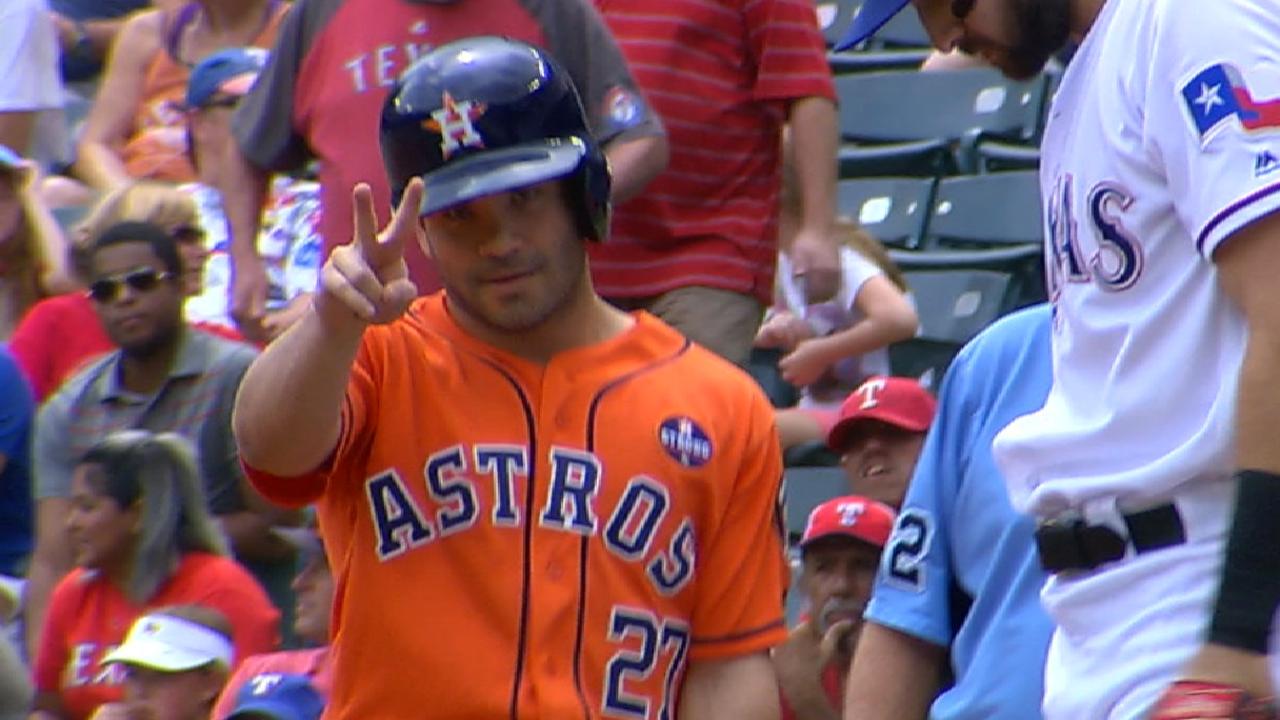 Daniel Murphy, 2B, Nationals: 3 votes
We won't soon forget the "Murph-tober" of 2015, when Murphy suddenly established himself as a Ruthian figure in the middle of the Mets' lineup. To Murphy's credit, that has proven not to be a flash in the pan but the start of something stable. Murphy was an NL MVP Award runner-up in his first year with the Nats in '16 and has turned in another OPS north of .900 in '17.
"He hits everything," an NL East reliever said. "He literally makes contact on everything. If you look at his heat maps, it's like 20 feet out of the strike zone. It's crazy. He makes contact on everything."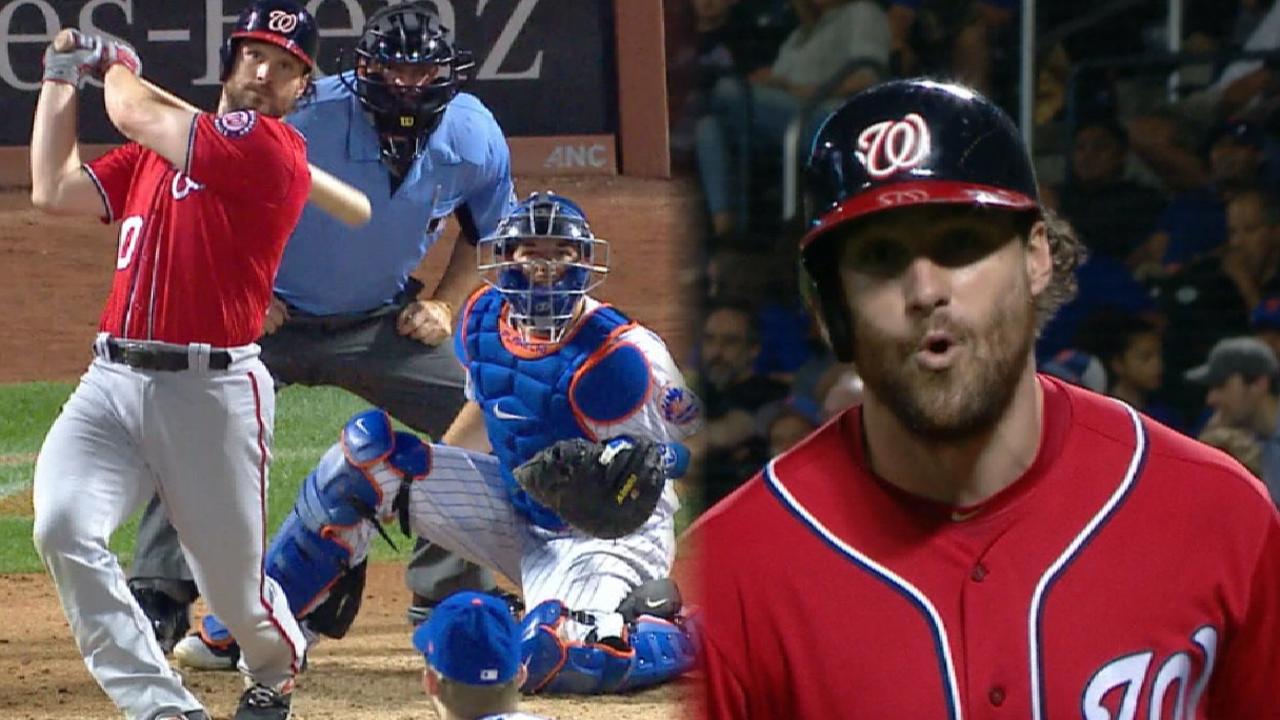 Nolan Arenado, 3B, Rockies: 3 votes
Only one player in the Majors has driven in 130 runs in any of the past three seasons. Arenado is that one player, and he's done it in all three. So no wonder three pitchers (one of whom called him an "RBI machine") picked him as the guy they don't want to face.
"I feel like when he goes to the plate, he's so confident," an NL East reliever said. "He feels like he's better than you before you even step on the mound. He's a really good low-ball hitter, and the game is kind of trending that way. It used to be, if you pitch down, you're going to have success. That's not necessarily the case anymore."
Paul Goldschmidt, 1B, D-backs: 2 votes
From an NL Central reliever: "He's able to hit balls hard the other way, and he stands so far from the plate. So if you don't hit that down and away location, he can do some damage."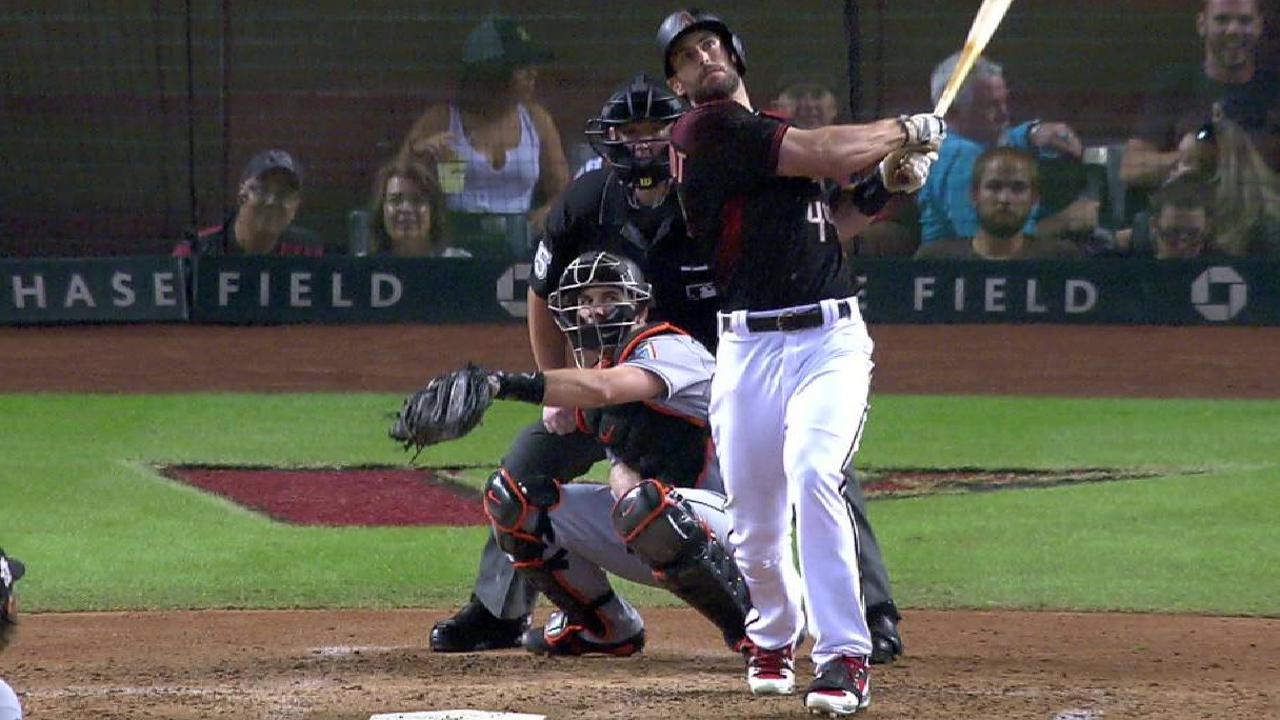 Anthony Rizzo, 1B, Cubs: 2 votes
From an NL Central reliever: "He's as close to Joey Votto as there is. The game might be on the line, but if you get him to two strikes, he's not going to strike out. Him and Votto are kind of similar in that you have to keep making pitches. If you miss, they don't chase. If you miss middle, they'll still do damage even though they're choked up to the barrel."
Bryce Harper, RF, Nationals: 2 votes
From an NL Central pitcher: "He's one of those guys who has a knack for the big moment."
Mookie Betts, RF, Red Sox: 2 votes
From an AL Central pitcher: "He's just a very intelligent hitter. Covers the whole plate. Doesn't have any holes. Just a real tough guy to get out. Has such a great approach up there."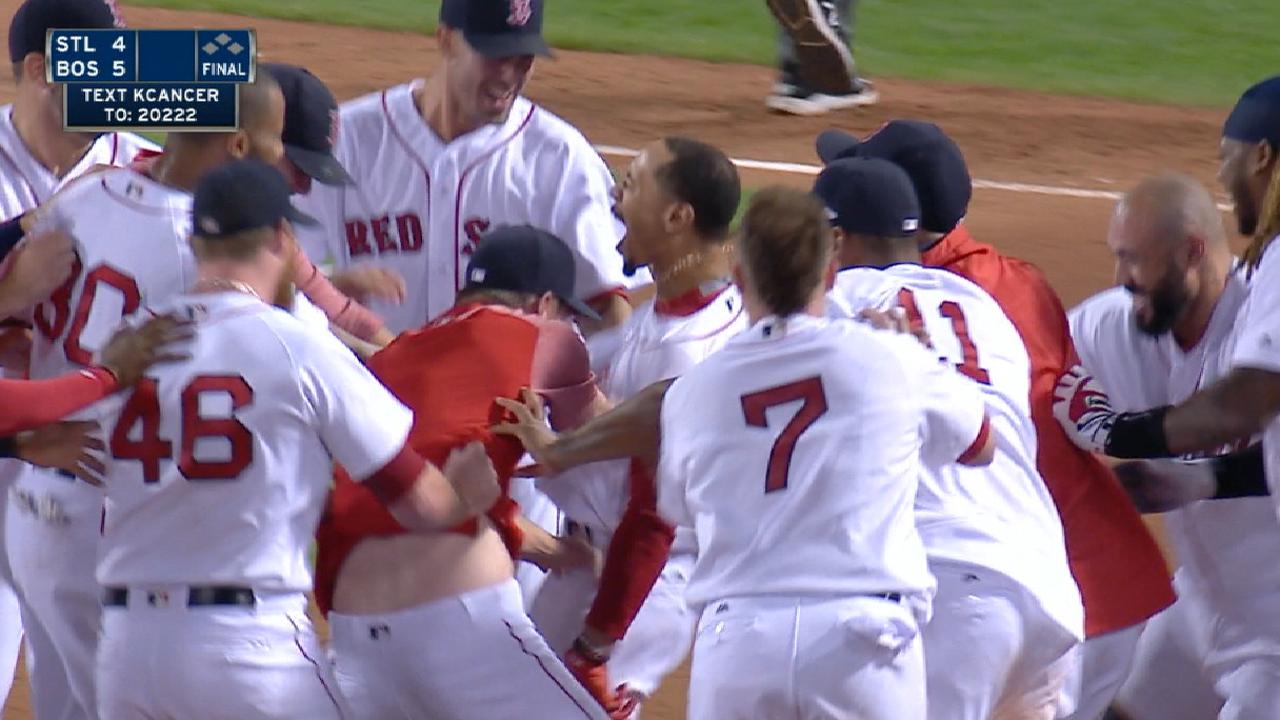 Carlos Beltran, DH, Astros: 1 vote
From an AL West pitcher: "Purely based on his postseason track record. He's always one of those guys, whenever he stands in the box, it seems like he knows exactly what's going to happen and how things are going to play out. He's got that foresight. He's always been a really good hitter during the regular season, but during the postseason I feel like he kicks it up a notch."
Jackie Bradley Jr., CF, Red Sox: 1 vote
"Just because I can never get him out," an NL East pitcher said.
DJ LeMahieu, 2B, Rockies: 1 vote
"He's such a disciplined hitter who goes the other way and doesn't try to do too much," an NL West reliever said.
Charlie Blackmon, CF, Rockies: 1 vote
From an NL West pitcher: "He doesn't give away pitches. He has the ability to hit really good pitches."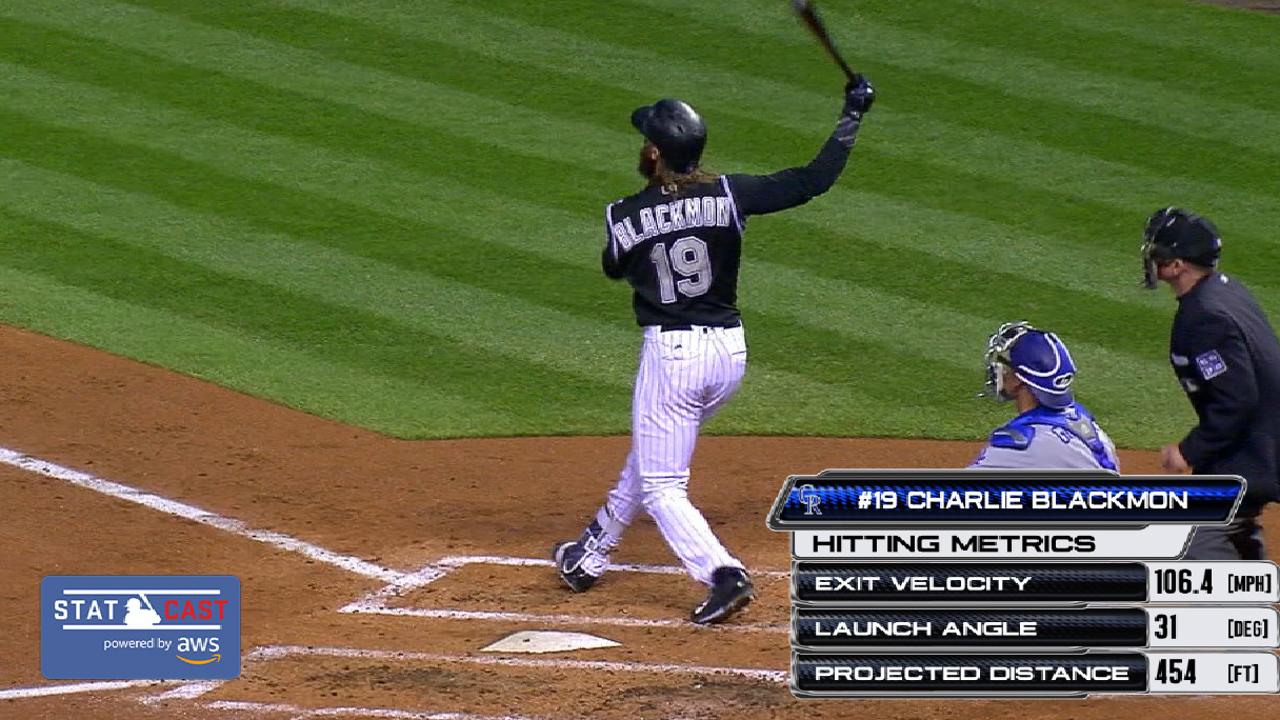 Edwin Encarnacion, DH, Indians: 1 vote
"He's aggressive and obviously has a ton of power," said an AL Central starter, "but he seems to wait me out and has drawn his fair share of walks against me, too."
Francisco Lindor, SS, Indians: 1 vote
From an AL East reliever: "I think he's got a good plan of what he's trying to do."
Jose Ramirez, 2B, Indians: 1 vote
"He's a switch-hitter, so it doesn't matter righty-lefty," an AL Central pitcher said. "He's going to put the ball in play, hit it pretty hard and find a way to get on base. And then, he runs the bases well and aggressively."
Ben Zobrist, 2B, Cubs: 1 vote
From an NL Central right-hander: "I don't want to see a guy that hits from the left side, puts the ball in play and has a knack for getting the big hit."
Anthony Castrovince has been a reporter for MLB.com since 2004. Read his columns and follow him on Twitter at @Castrovince. This story was not subject to the approval of Major League Baseball or its clubs.