MLB.com Columnist
Fred Zinkie
Top fantasy players at each postion
Outstanding performances help project who to draft next season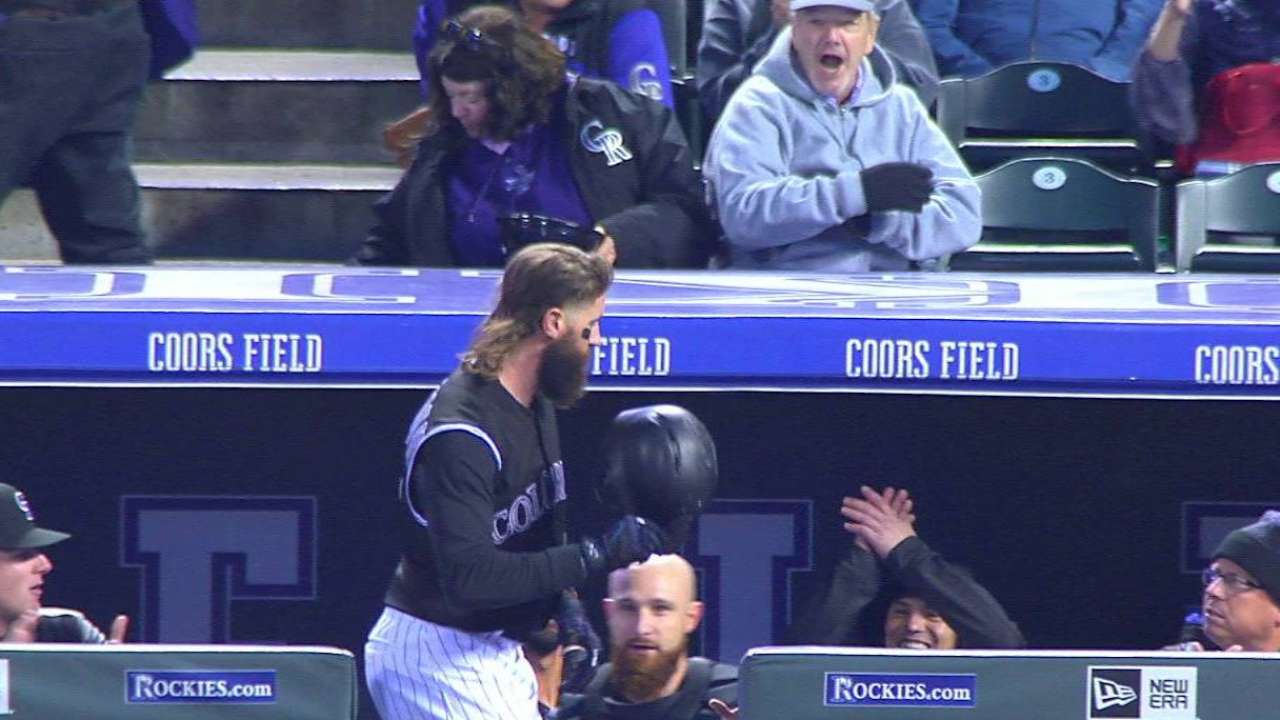 In a 2017 season that set league-wide offensive records, the numbers piled up at great rates in all fantasy leagues. And while superstar hitters garnered most of the attention, a few stud hurlers were among the top fantasy assets because they offered wide separation from the replacement-level options at their positions.
Without further ado, here are the players who rose above the competition to make the biggest fantasy impact this year (statistics entering Saturday's games).
Gary Sanchez, catcher, Yankees
Despite spending most of April on the disabled list, Sanchez has blown away his catcher competition by hitting .280 with 33 homers and 90 RBIs across 464 at-bats. Working in tandem with Aaron Judge as the centerpiece of a high-scoring Yankees lineup, the 24-year-old should be drafted well-ahead of all other backstops in 2018 drafts.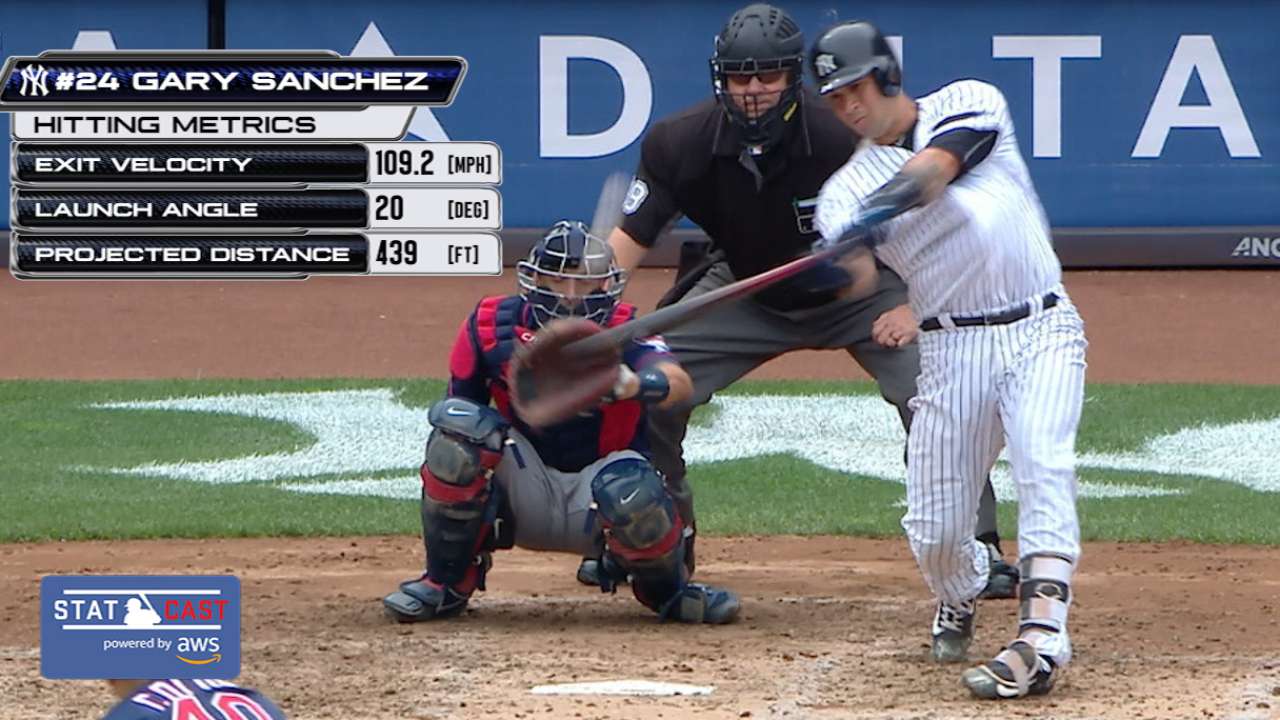 Paul Goldschmidt, first baseman, D-backs
Goldschmidt has stayed ahead of the pack at a deep position by continuing to regularly flash his speed (18 steals) while logging some of the best plate production (36 homers, 120 RBIs, .302 average) of his seven-year career. With the potential to lead all first baseman in any of the five standard roto categories, the 30-year-old will be a top-5 pick in 2018 drafts.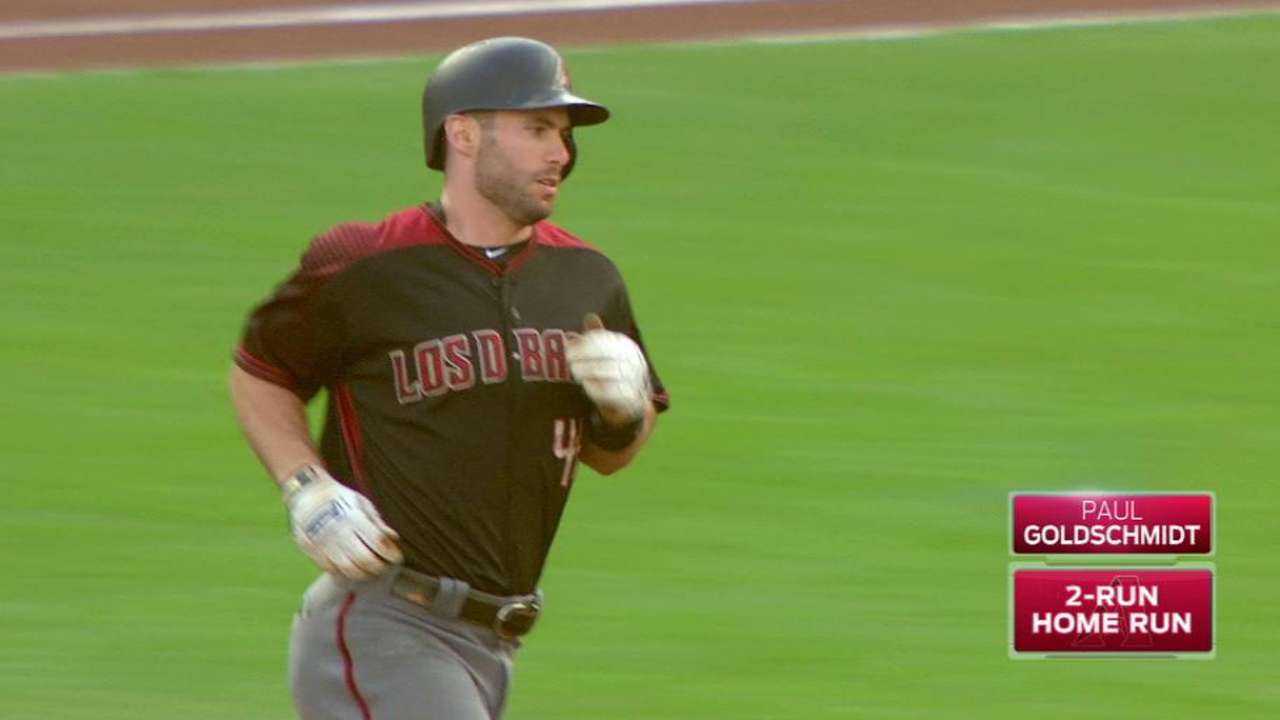 Jose Altuve, second baseman, Astros
Altuve has enjoyed the best season of an outstanding seven-year career, posting his top batting mark (.347) while also matching his highest homer total (24) and continuing to run the bases aggressively (32 steals). With a high-scoring supporting cast and nary a DL stint on his resume, the 27-year-old should rank behind only Mike Trout on 2018 draft lists.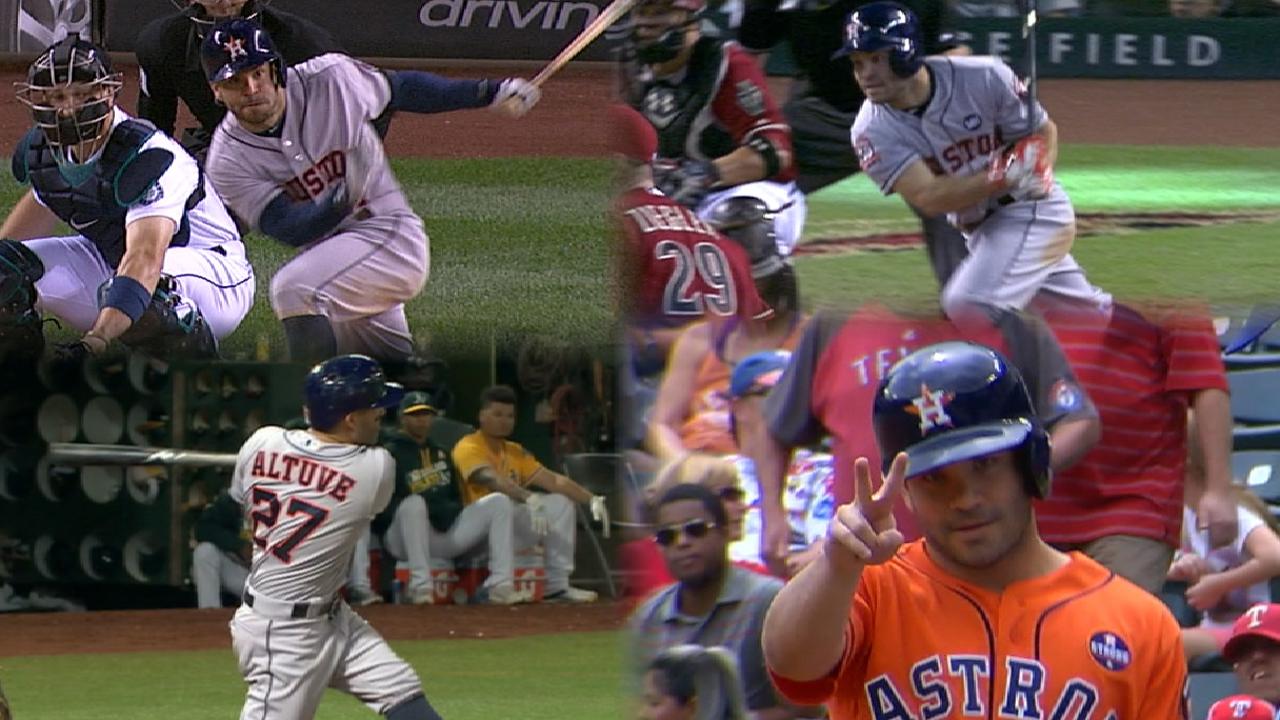 Nolan Arenado, third baseman, Rockies
On track to lead the Majors in RBIs for a third consecutive season, Arenado has compensated for a small power dip (36 homers) by posting a career-best .305 batting mark. Even without notable speed (11 steals in five seasons), the 26-year-old offers the combination of plate skills, supporting cast and hitter-friendly home park that owners will covet when choosing an anchor for their 2018 squads.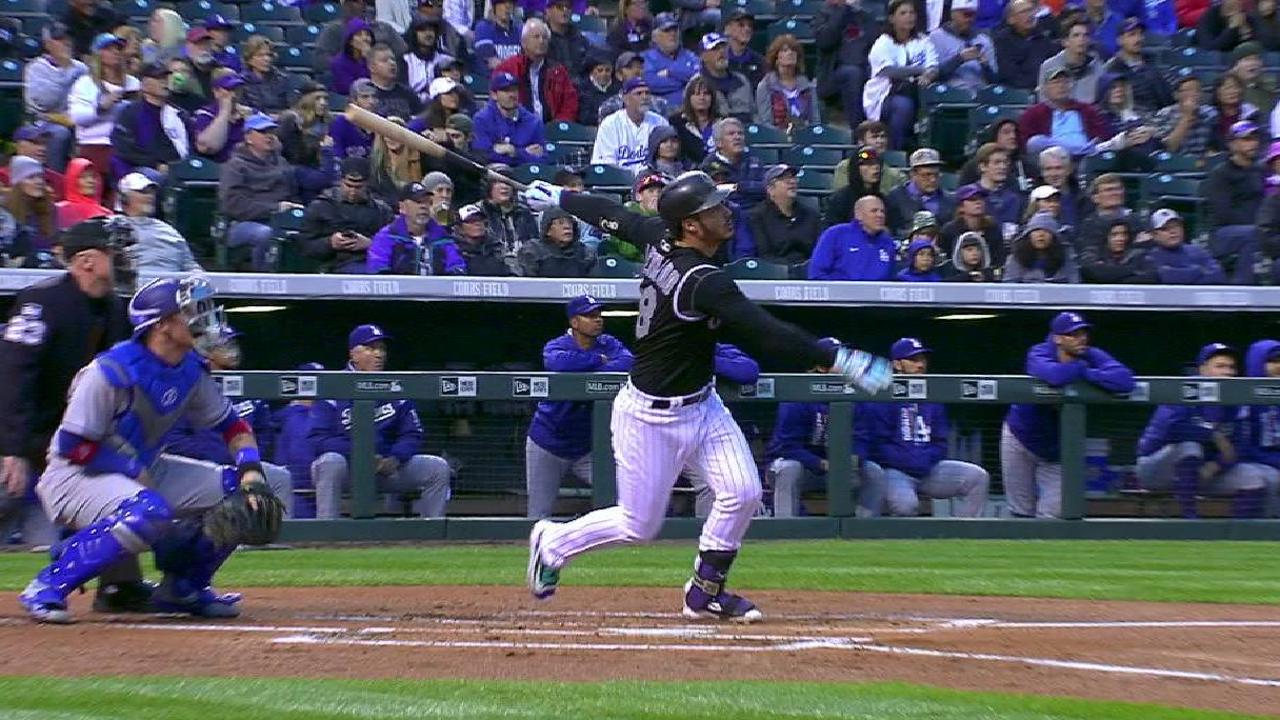 Elvis Andrus, shortstop, Rangers
Possibly the most surprising player on this list, Andrus has risen to the top of his positional production rankings by making a major leap with his power skills (20 homers, 87 RBIs) while continuing to hit for average (.299) and run the bases aggressively (25 steals). And by making improvements to his fly-ball rate (31 percent) and hard-hit rate (30.6 percent), the speedster is showing signs that he can produce a strong follow-up to his breakout campaign.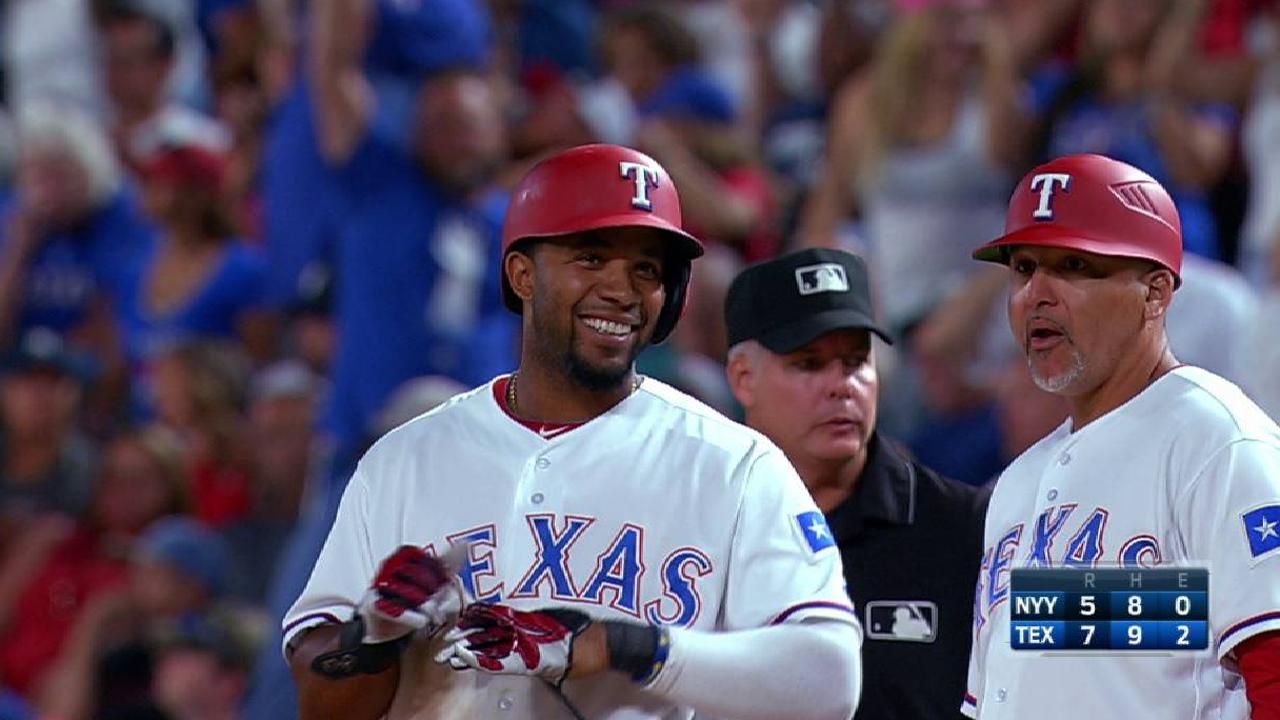 Charlie Blackmon, outfielder, Rockies
Blackmon has been as valuable as any hitter this season, maintaining an unusual skillset for a top-notch leadoff man by compensating for diminishing speed (14 steals) with career-best power production (36 homers, 100 RBIs). Likely to finish with a batting mark higher than .320 for a second straight year, the 31-year-old will be one of the safest five-category options in the opening round of 2018 drafts.
Giancarlo Stanton, outfielder, Marlins
Stanton has finally delivered on his immense power potential this season, staying off the disabled list and being the first player since Ryan Howard in 2006 to seriously threaten the 60-homer plateau. While the slugger does not have the necessary track record of durability to rank among the top-five fantasy picks next season, he will be a fine roster anchor in the middle of Rd. 1.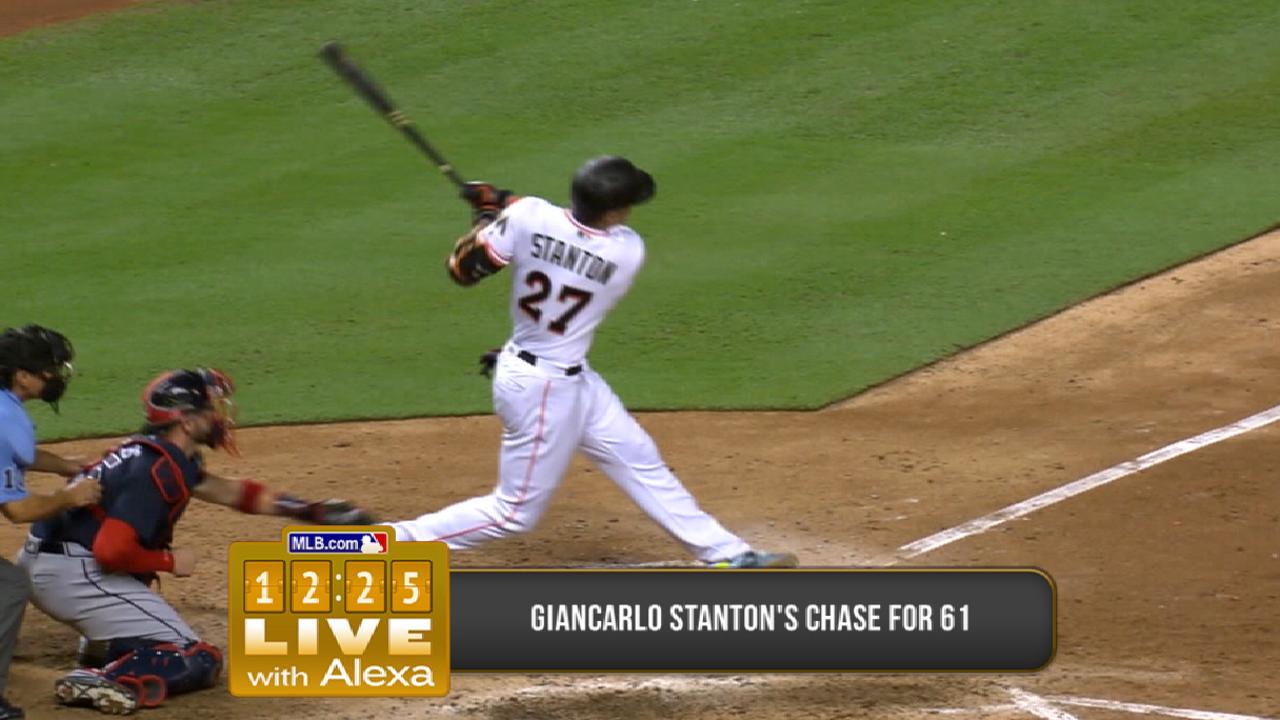 Aaron Judge, outfielder, Yankees
Judge is wrapping up a roller-coaster rookie season in which he hit .329 with 30 homers across 301 at-bats in the first half before slumping from the All-Star break to the end of August (.690 OPS) and eventually finding his form this month (1.350 OPS). With game-changing power skills that are matched only by Stanton, Judge will be a boom-or-bust early-round pick who hit could 60 homers next season.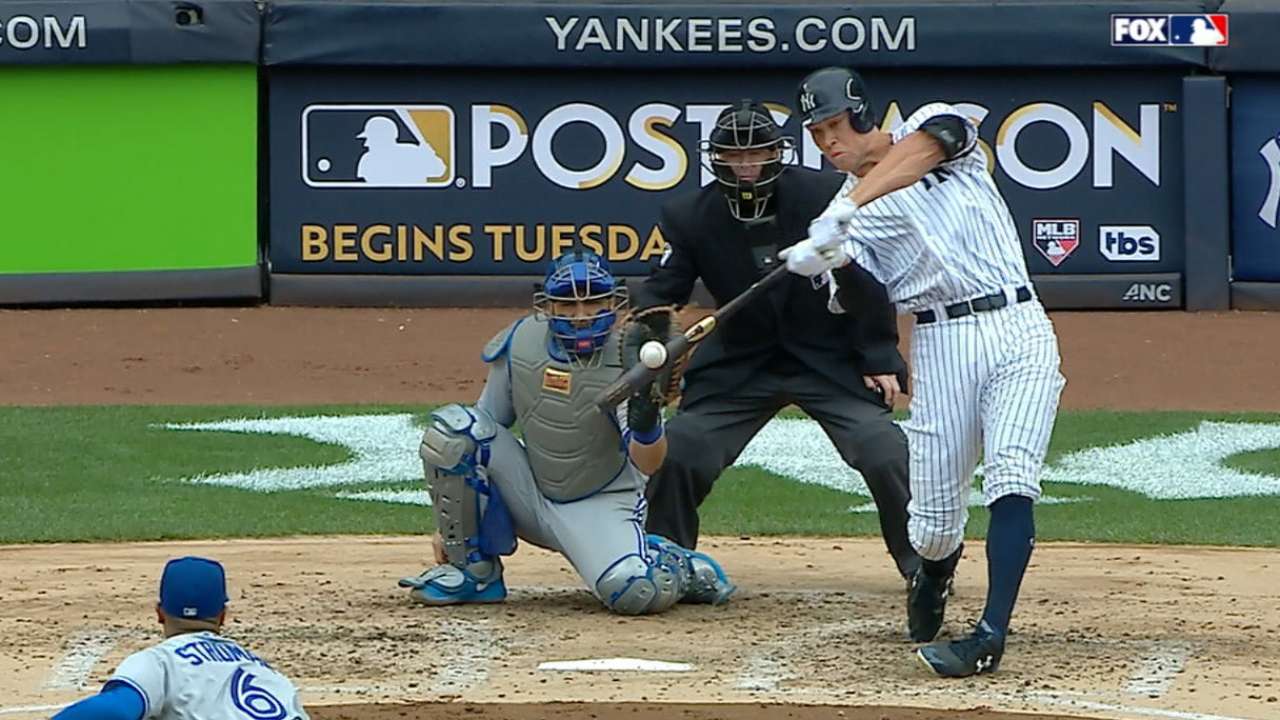 Corey Kluber, starter, Indians
When he got out of bed on June 1, Kluber owned a 5.06 ERA and was wrapping up a 30-day stint on the disabled list. Fast forward roughly four months, and the right-hander is the top pitching asset of 2017. Since returning from the DL, the Kluber has displayed stellar skills (1.62 ERA, 0.74 WHIP, 12.3 K/9 rate) while enjoying the support of a top-notch lineup and bullpen. Owners should feel comfortable drafting him with a late-first-round pick next year.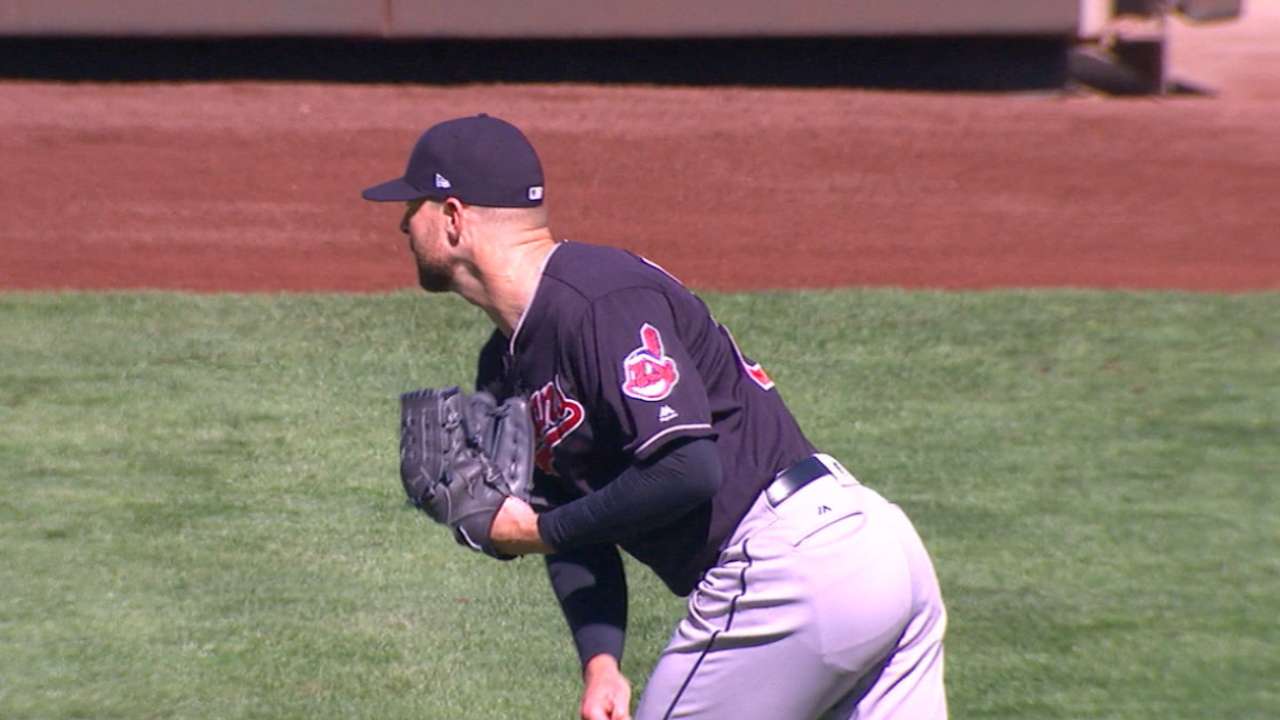 Chris Sale, starter, Red Sox
Remarkably, Sale has not been the No. 1 overall pitching asset this year despite logging game-changing ratios (2.90 ERA, 0.97 WHIP) and recording the highest single-season whiff total (308) of any player since 2002. With a 2.44 FIP that suggests he deserved an even better fate in many of his starts, the left-hander is set to come off on the board in Rd. 1 of many '18 drafts.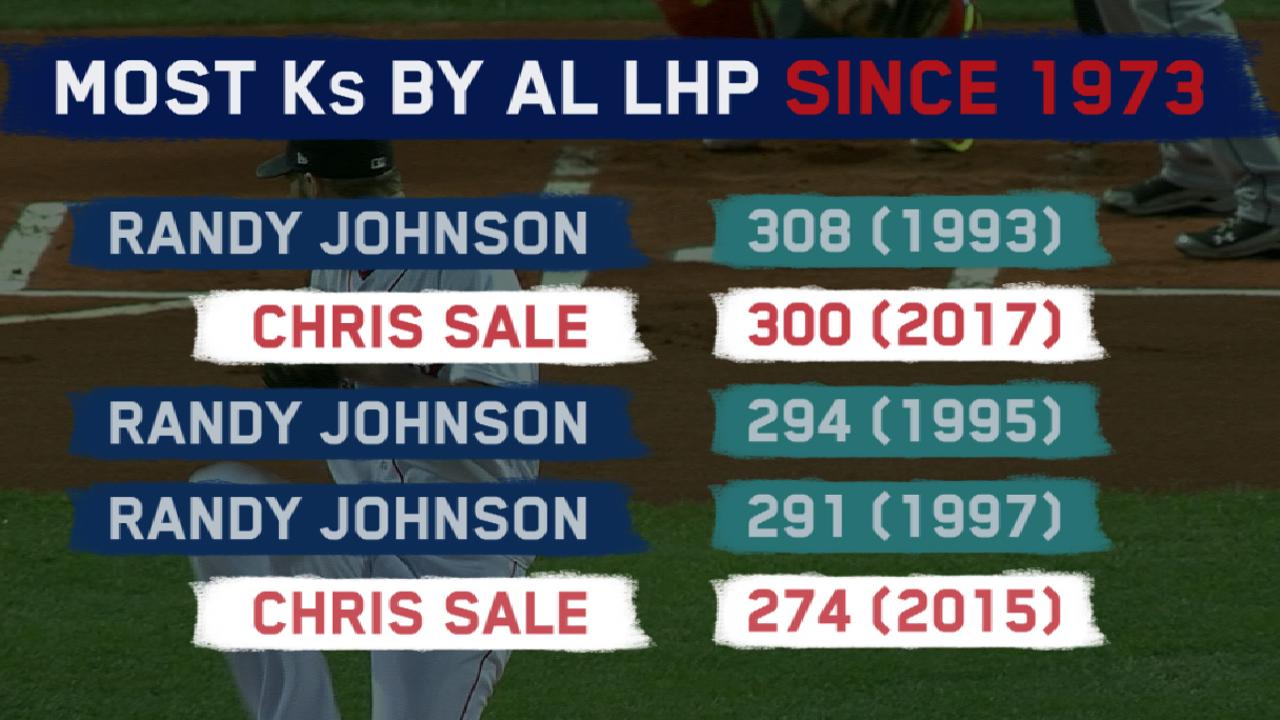 Max Scherzer, starter, Nationals
Although he is not surging to the finish line (4.50 ERA in September), Scherzer pitched well enough during the initial five months to easily qualify for this list. The right-hander could be the first pitcher off many 2018 draft boards after displaying arguably the best combination of excellence (2.88 ERA, 0.99 WHIP) and durability (average of 218 innings per year) across the past five seasons.
Clayton Kershaw, starter, Dodgers
Kershaw has been as effective as any starter this season, going 18-4 with a 2.21 ERA and a 0.93 WHIP across 26 starts. But after being sidelined by back woes for a second straight year, the southpaw will have his name called after one or all of the preceding three starters on this list during the initial round of 2018 drafts.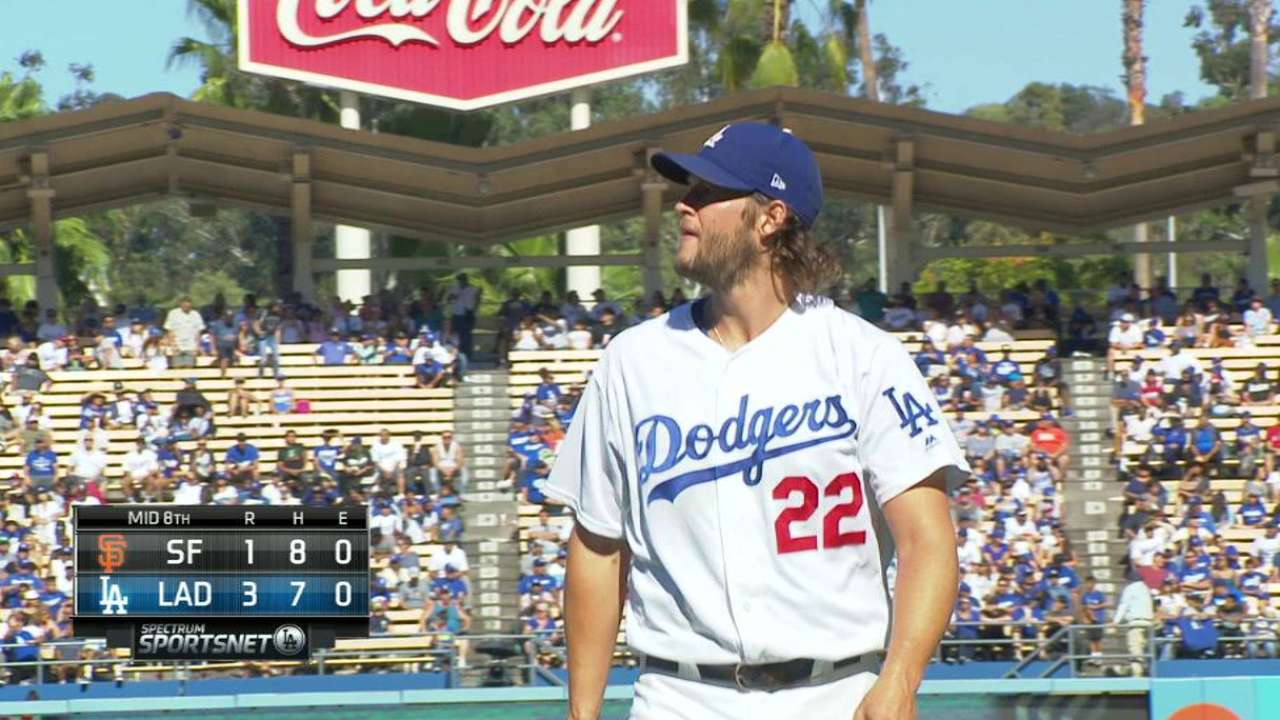 Craig Kimbrel, reliever, Red Sox
While Kimbrel has blown four saves this season, he is also 5-0 with a 1.34 ERA and a 0.66 WHIP. His 122 strikeouts are tied for the lead among all full-time relievers, and he has whiffed an astonishing 49.6 percent of the batters he faced. The right-hander will head into 2018 with both the recent and long-term success (career 1.79 ERA, 0.91 WHIP) to rank among the top-2 relievers for fantasy drafts.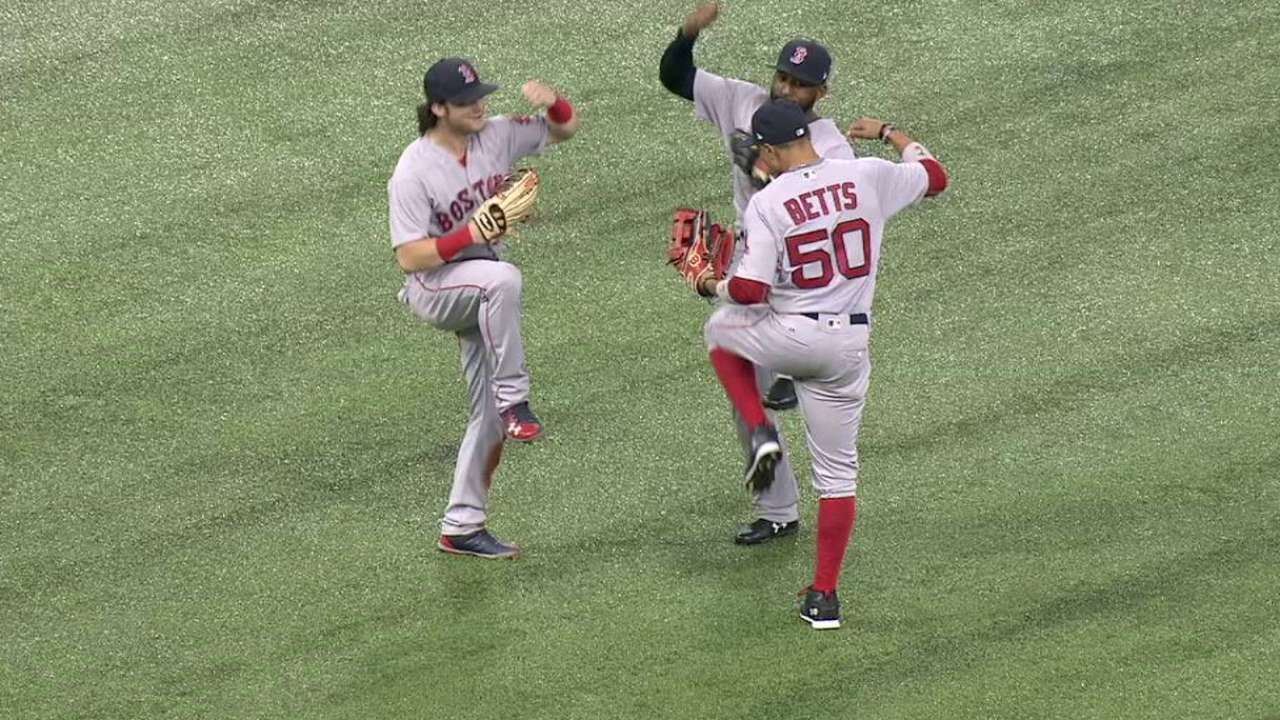 Kenley Jansen, reliever, Dodgers
Jansen has been arguably the best reliever in baseball this season, blowing just one save while going 5-0 with a 1.34 ERA and a 0.75 WHIP. And his surface-stat success has been well supported by an eye-popping 107:7 K:BB ratio across 67 innings. As the super-skilled bullpen anchor on one of the most talented teams in baseball, Jansen should be the consensus choice as the top reliever for 2018 drafts.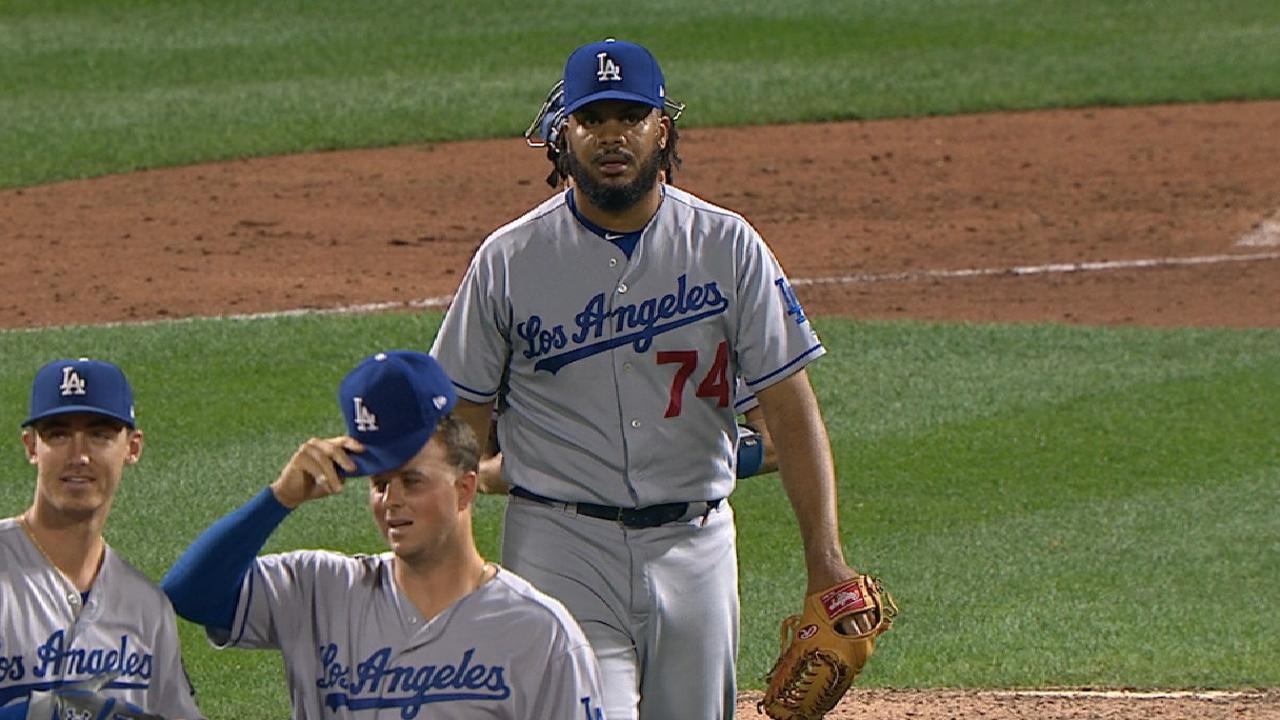 Fred Zinkie is the lead fantasy baseball writer for MLB.com. Follow him on Twitter at @FredZinkieMLB. This story was not subject to the approval of Major League Baseball or its clubs.