Taillon's trying season ends on strong note
After year that included cancer diagnosis, long slump, righty twirls 7 strong vs. potent Nats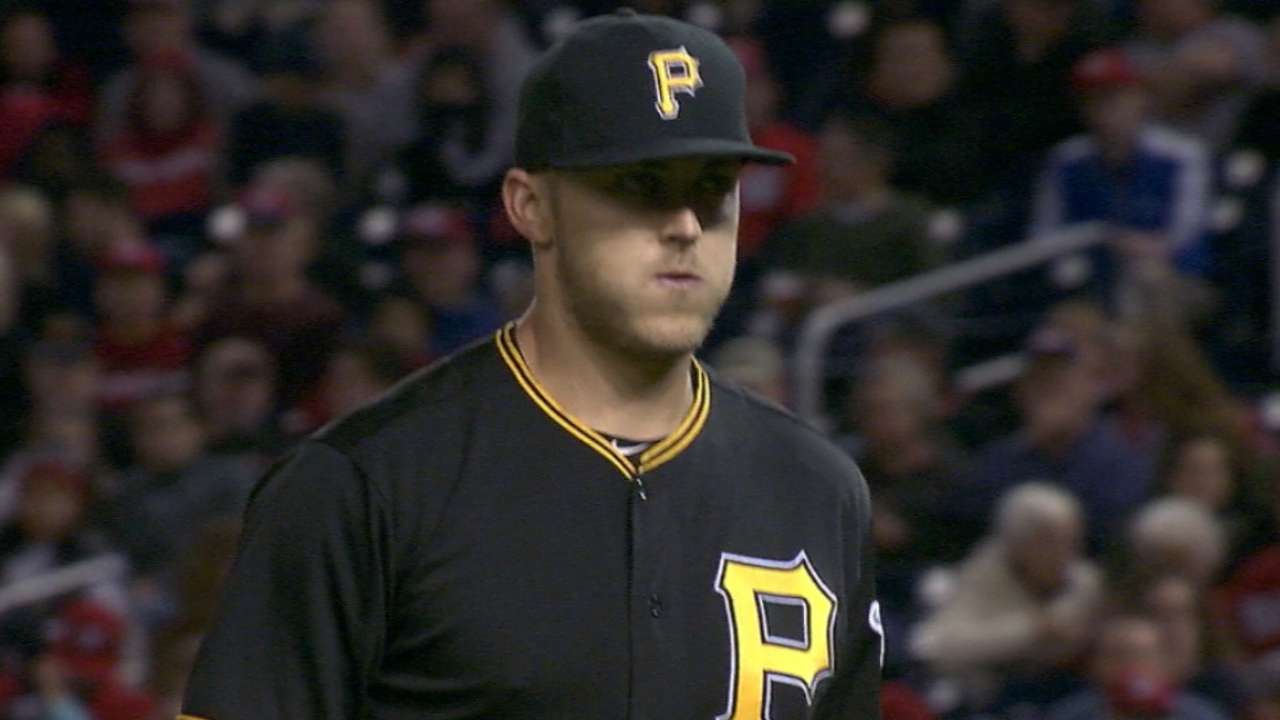 WASHINGTON -- Ninety-one pitches into his best start since April, Jameson Taillon leaned back and fired a 94-mph fastball to catcher Elias Diaz. After Michael A. Taylor swung and tipped the pitch harmlessly back into Diaz's glove for strike three, Taillon stepped off the mound, clapped his right hand into his gloved left hand and marched into the visitors' dugout at Nationals Park.
For all that went wrong this year, for all that he could control and more that he could not, Taillon finished strong. Taillon held Washington to one run on four hits and struck out five over seven innings Saturday night, ending a trying year on a high note in Pittsburgh's 4-1 victory.
When Taillon reached the Pirates' dugout, he was greeted with hugs and handshakes from manager Clint Hurdle and pitching coach Ray Searage. At that point, he knew his first full season in the Major Leagues was over.
"Maybe as good of a game as he's pitched all year," Hurdle said. "It had to be a very good feeling, though, to finish so strong. ... Very proud of him."
Taillon, 25, will end the year 8-7 with a 4.44 ERA in 133 2/3 innings over 25 starts. But there was so much more to his season than the numbers. Taillon was diagnosed in early May with testicular cancer, had surgery on May 8 and returned to the big league mound in exactly five weeks. After a successful stretch heading into the All-Star break, Taillon endured a brutal second-half slump in which he posted a 7.17 ERA over 11 starts.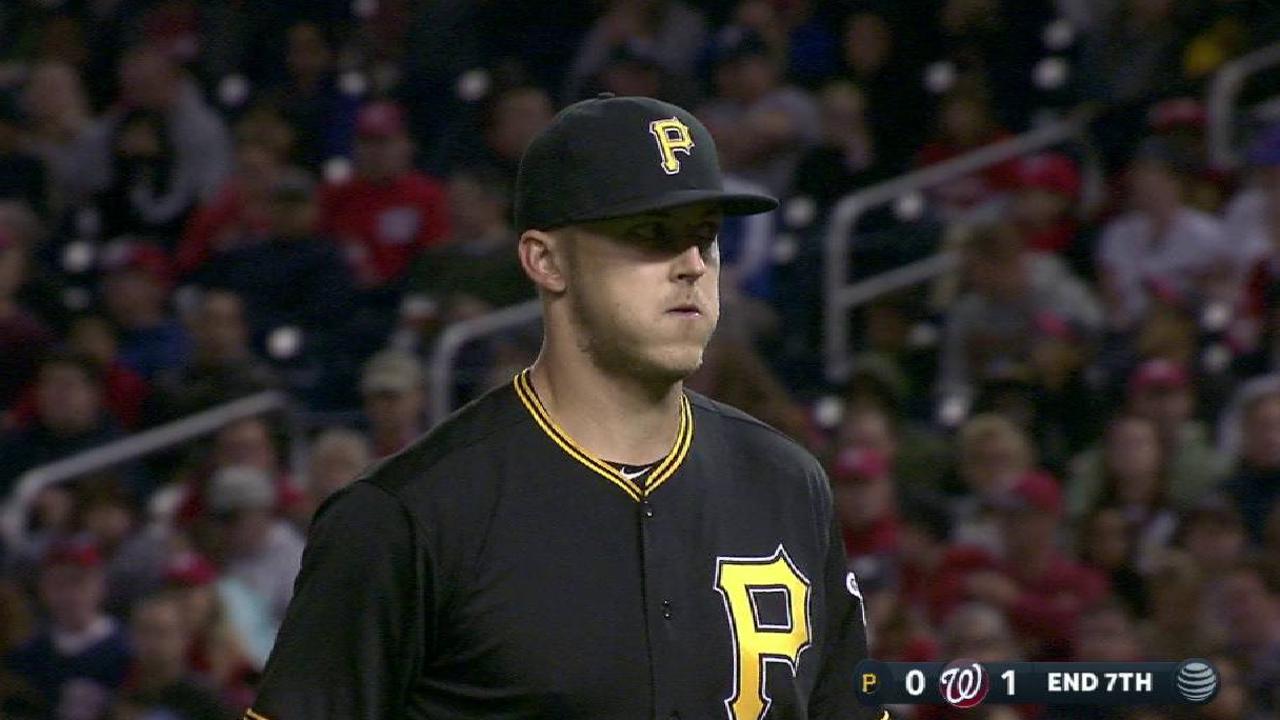 The Pirates gave Taillon extra time down between starts, an 11-day break that served more as a mental reset than a physical one. Taillon was resistant at first, but his extra work with Searage clearly paid off. Over his final three starts of the season, the right-hander allowed four runs on 14 hits and struck out 15 in 17 innings.
Taillon was at his efficient best against the Nats, getting through seven innings on 92 pitches.
"He looked like he had his 'A' stuff tonight," said shortstop Max Moroff, who hit the game-winning triple. "That's awesome, especially his last start of the year. Hopefully that builds confidence. I'm really happy for him."
To contend next year, the Pirates will need Taillon to join Gerrit Cole and Ivan Nova as a stalwart atop their rotation. After Saturday night, he can take the memory of a strong outing -- his first seven-inning start since April 16 -- into the offseason.
"It feels good," Taillon said. "It got me back to where I needed to be. I can go into the offseason knowing that this game, and actually my last two, are where I want to be. It leaves a good taste."
Sitting in a coffee shop in Cincinnati earlier this month, nearing the end of his 11-day break, Taillon said it plainly: He wouldn't have come back if he didn't want to or if he didn't feel prepared to do so. He wanted to be here. He wanted to finish strong.
"I just wanted the attention off of me. I wanted to get attention for being a baseball player," Taillon said Saturday night. "I wanted to show some strength. At the time, I thought it would help my family, too … then, of course, the guys in here.
"I wanted to be out there. That's really what was driving me throughout the whole year."
Adam Berry has covered the Pirates for MLB.com since 2015. Follow him on Twitter and Facebook and read his blog. This story was not subject to the approval of Major League Baseball or its clubs.