Junis delivers with AL rookie-leading 9th win
Royals right-hander logs 6 strong innings against D-backs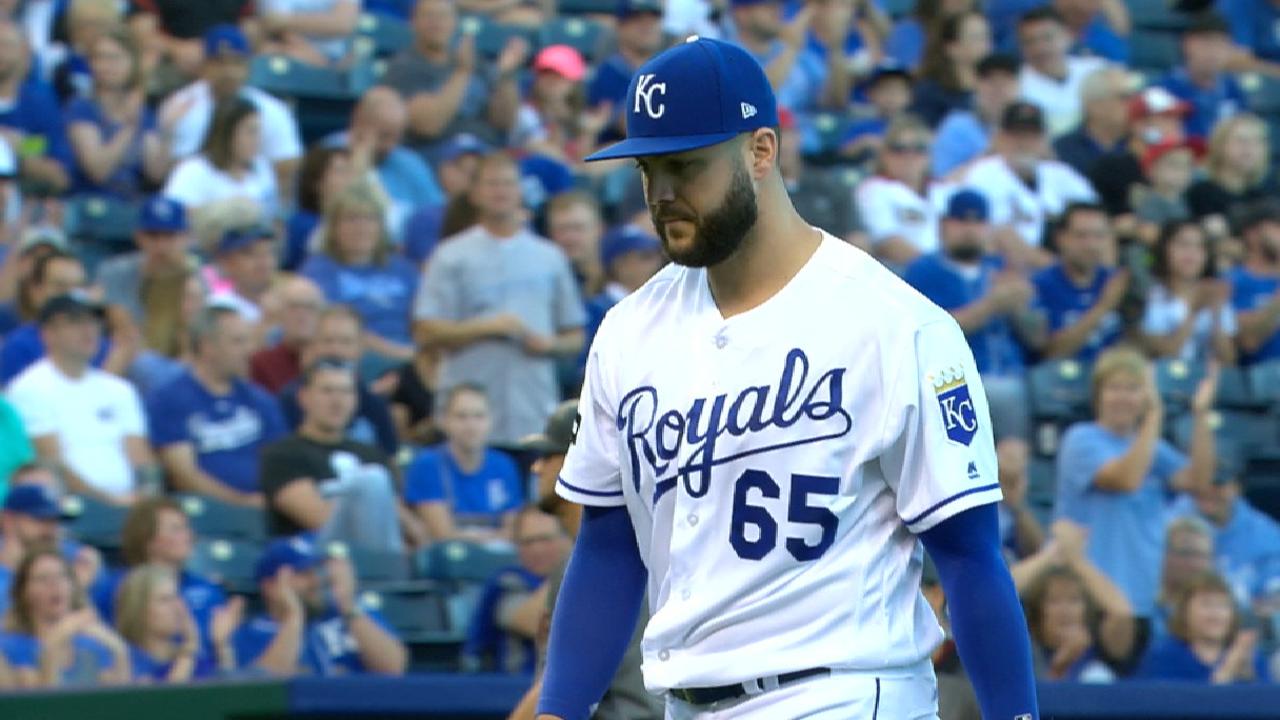 KANSAS CITY -- In a tough final two months of the season for the Royals, they did find a potential starter for their rotation in 2018 in rookie right-hander Jakob Junis.
Junis made his final start of the season an impressive one, throwing six innings against the D-backs and giving up five hits and two runs in a 4-3 win on Saturday night at Kauffman Stadium. He struck out five.
Junis took over a spot in the rotation and held it through the finish line. He finished 9-3 with a 4.30 ERA.
"Just getting the opportunity to make my debut has been a lot of fun," Junis said. "Even though it's been an up and down year for the most part, the last two months have been a lot of fun being in the rotation every five days and having some success. It's been a blast. Couldn't ask for anything more."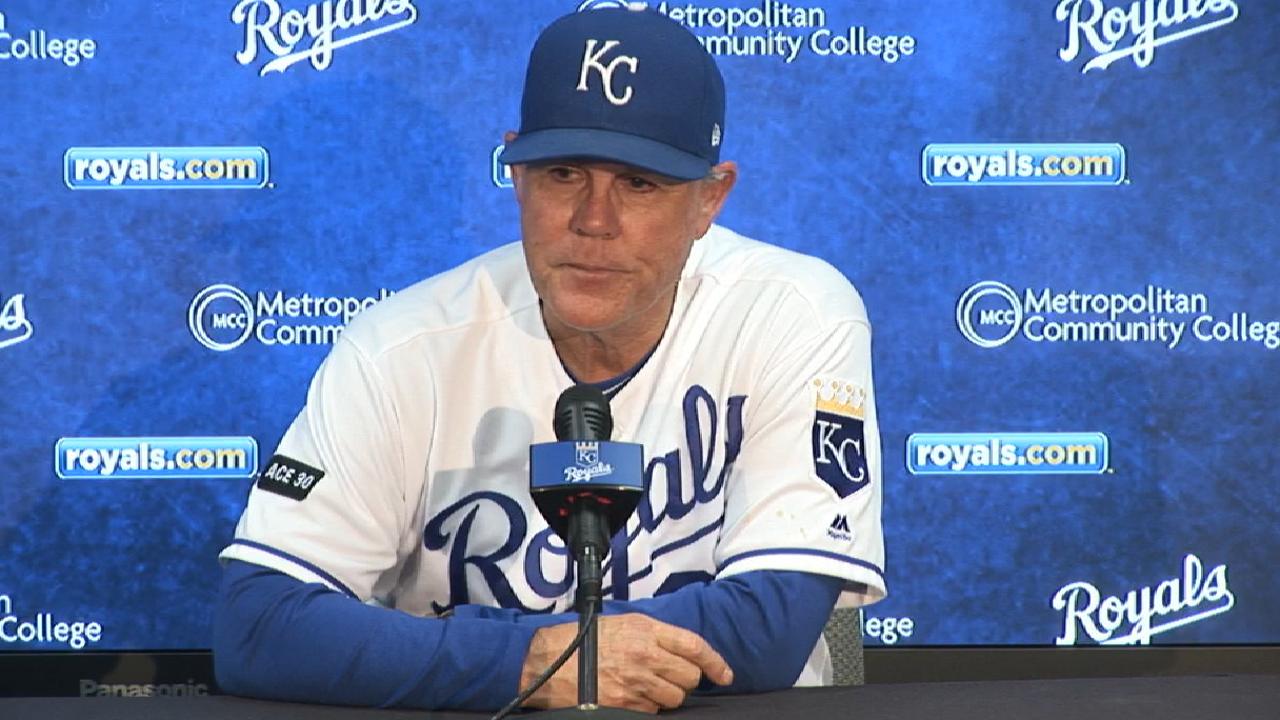 Junis leads the American League in wins for a rookie entering the final day of the regular season.
"I didn't know that, but it's pretty special," Junis said. "More than I could ever ask for in my rookie season."
Junis also showed he could handle tough lineups, such as the D-backs.
"My sinker was saving me tonight, my two-seamer," Junis said. "I got some outs with that. The defense saved my butt a few times, too."
The first two hitters of the game swung at the first pitch. David Peralta crushed a double, and Ketel Marte hit one to the wall in center for an out. Junis then escaped with no damage by getting two flyouts.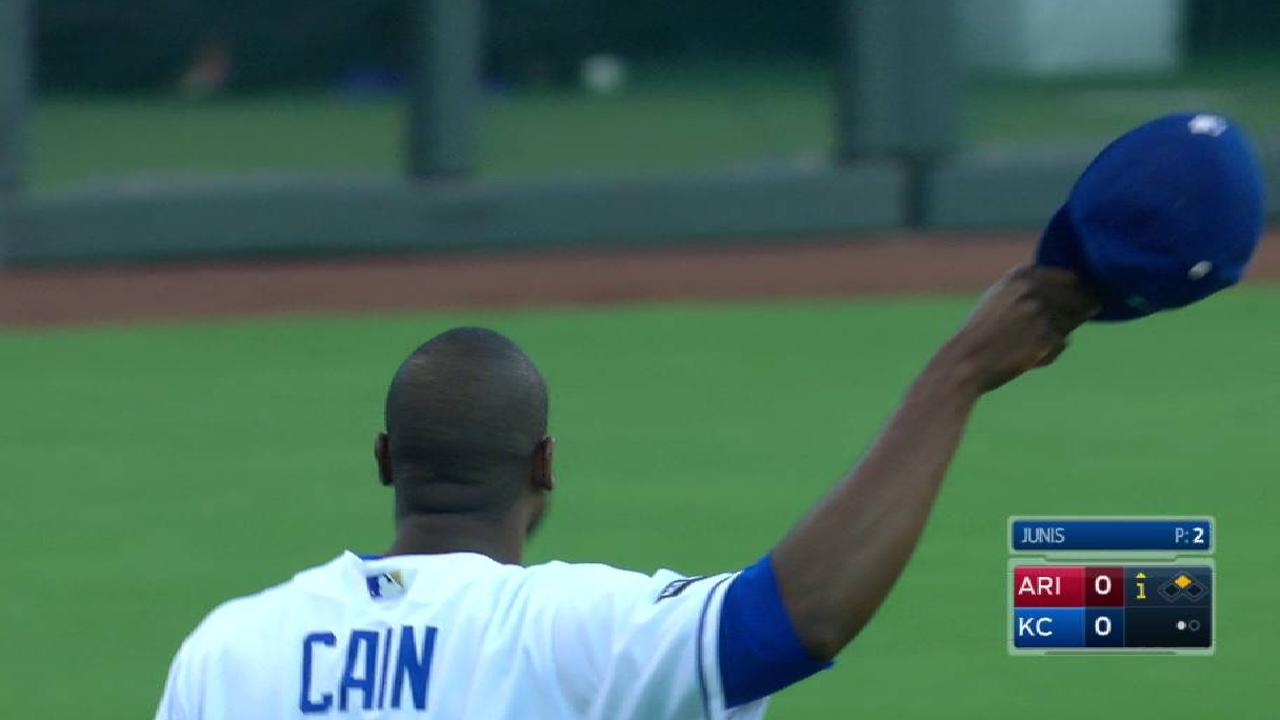 "A big out in the first inning was when [center fielder Lorenzo Cain] ran that one down by Marte -- that saved a run," Junis said. "They're a pretty good hitting team, so to hold them in check was pretty good."
Junis now will focus on how to improve in the offseason before heading to Surprise, Ariz., in February as a strong rotation candidate.
"Absolutely. There are a lot of things to work on in the offseason," he said. "I want to get stronger. I want to work on mechanics, stuff like that. Hopefully come into spring stronger and ready to go."
Jeffrey Flanagan has covered the Royals since 1991, and for MLB.com since 2015. Follow him on Twitter @FlannyMLB. This story was not subject to the approval of Major League Baseball or its clubs.