Fulmer finishes rookie year with impressive win
Righty beats Indians to win third straight decision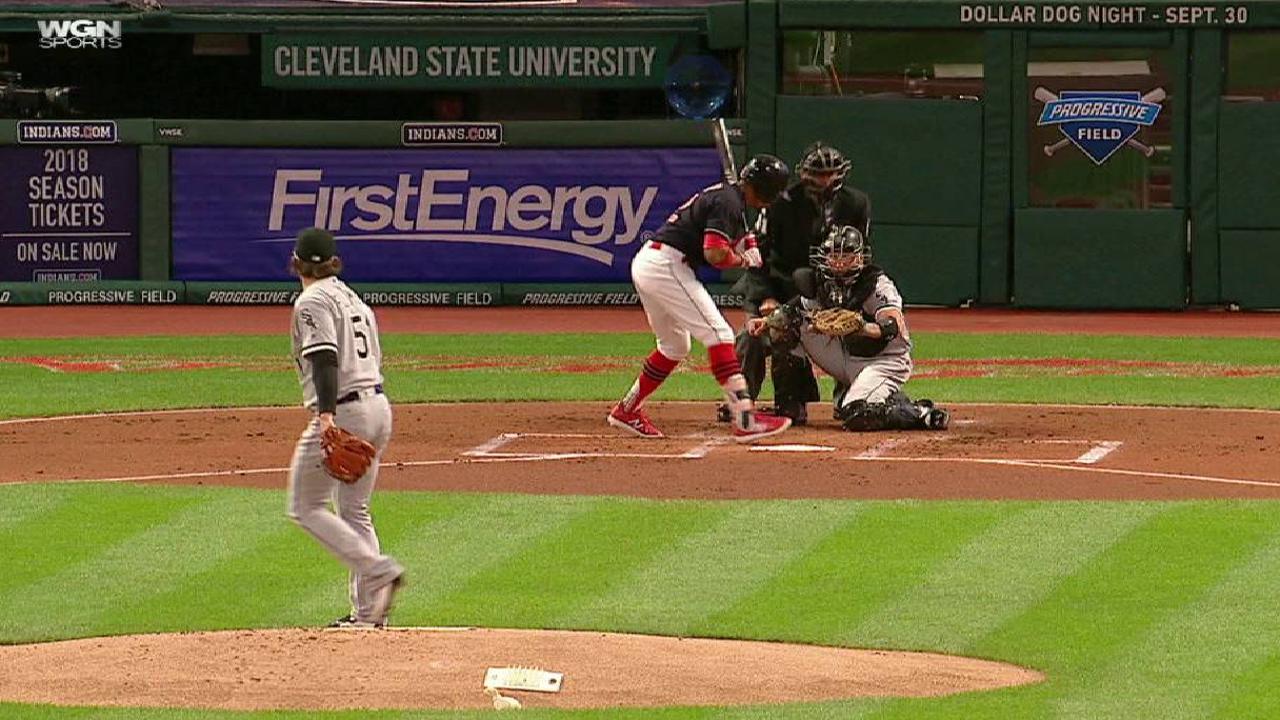 CLEVELAND -- For his final start of the 2017 season, Carson Fulmer drew the American League Central-winning Indians at Progressive Field with one of the AL Cy Young Award front-runners in Corey Kluber on the mound for Cleveland.
But it was the White Sox rookie right-hander who emerged with the victory, allowing one run over five innings in a 2-1 White Sox victory. The Indians (101-60) already had locked up home-field advantage throughout the AL by virtue of Houston's loss early Saturday, but with another strong mound effort, Fulmer moved closer to locking up a rotation spot as the White Sox rebuild prepares to focus on 2018.
"I want to be a staple in this rotation," said Fulmer, after his 84-pitch performance lowered his ERA to 3.86. "I want to do everything I can to stick around.
"We have something really special here, and I want to be in the rotation. I want to be a part of the team that takes us to where we want to be. I've done everything I can to get to that point, and I feel like we're really [jelling] together here and that we'll carry all this success to next year and start building to where we need to be."
The White Sox No. 9 prospect per MLBPipeline.com certainly didn't have a great start with the South Siders this season, yielding six runs over 1 1/3 innings in his starting debut against the Twins on Aug. 21. But in Fulmer's last four starts, including a three-batter effort cut short by a blister on his right index finger in Houston on Sept. 21, Fulmer has given up three earned runs over 17 1/3 innings.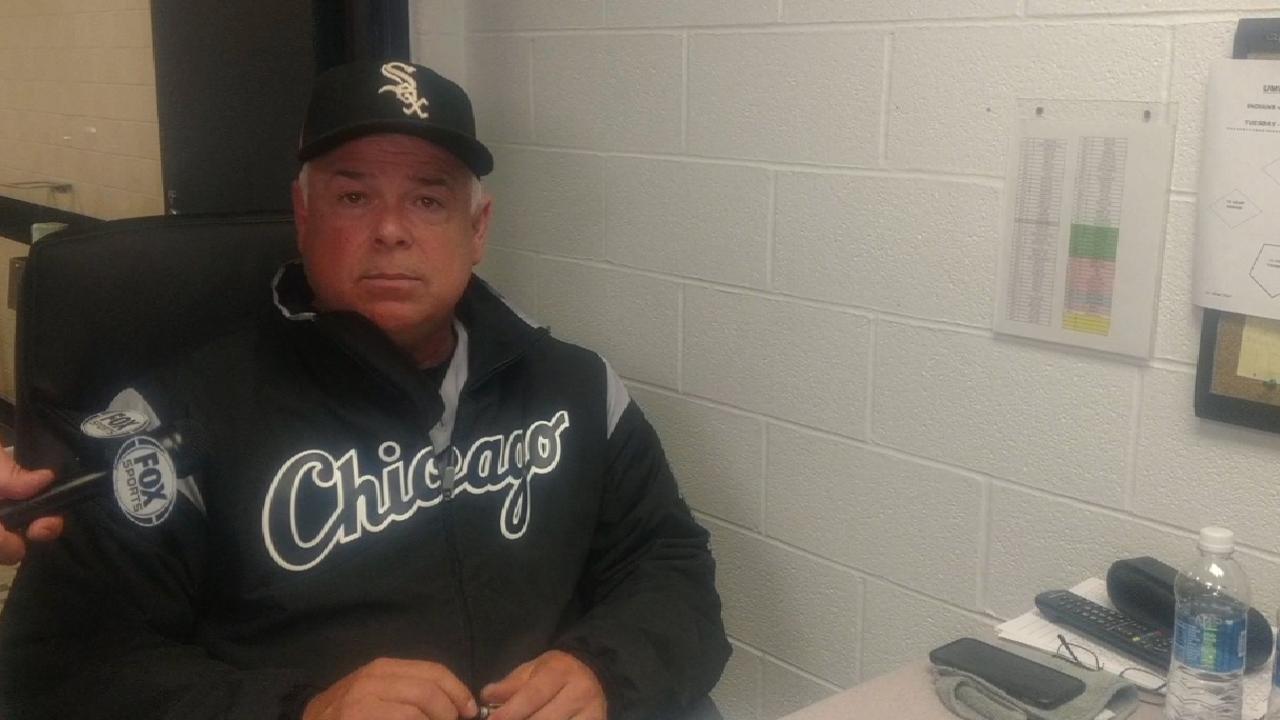 Fulmer spoke of the playoff atmosphere Saturday, which became evident shortly after he hit Yan Gomes with a one-out pitch in the fifth. Michael Brantley came off the bench to pinch-hit, marking his first plate appearance since Aug. 8, and got a standing ovation as he stepped to the plate. He eventually delivered a single after a 10-pitch at-bat.
To Fulmer's credit, he limited the Indians to one run in the fifth after they had runners on first and third and one out and the top of the order lined up.
"Brantley came off the bench and we're saying, 'Gosh, OK.' This kid's a great hitter," White Sox manager Rick Renteria said. "Gave him a nice fight. [Brantley] won that battle, but Carson was working. Didn't look stunned. Didn't bother him."
"I threw everything I had. Fastball, cutter, my changeup," Fulmer said. "He fouled off everything and battled, and I thought I made a really good pitch inside with the cutter and he was able to flick it into right field. You try to do everything you can to keep it there, and luckily I was able to make a pitch and get out of the inning."
The adversity Fulmer dealt with over the past two seasons -- the sort of struggles almost every top prospect deals with -- should make Fulmer stronger in the future.
"Continue to work this offseason," said Fulmer, who also will be getting married in the coming months. "Take all the positives out of everything and get ready to go to Spring Training and start stronger from the get-go."
Scott Merkin has covered the White Sox for MLB.com since 2003. Read his blog, Merk's Works, follow him on Twitter @scottmerkin, on Facebook and listen to his podcast. This story was not subject to the approval of Major League Baseball or its clubs.