Bucs have Cutch, Kang questions to answer
Will star CF and slugging 3B be with team in 2018?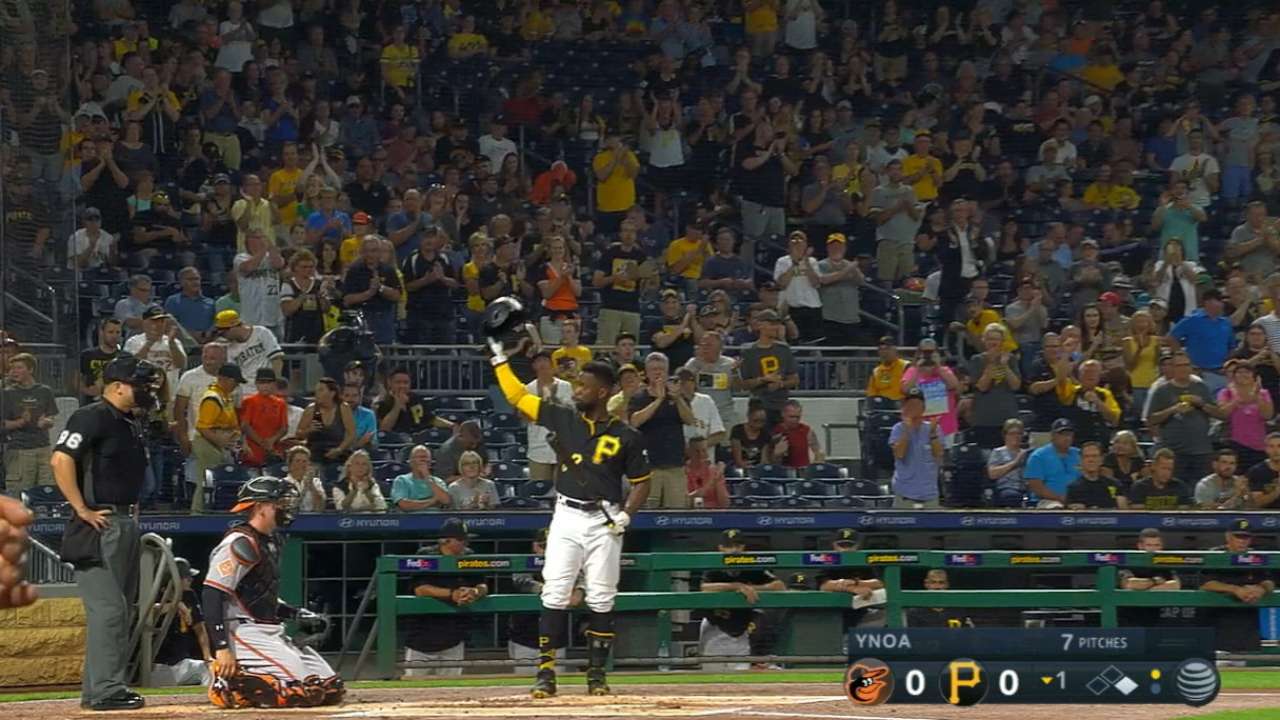 PITTSBURGH -- Coming off their second straight losing season, the Pirates have entered a pivotal offseason surrounded by uncertainty, facing many of the same questions as last winter.
Is this the end of Andrew McCutchen's time in black and gold? Will Jung Ho Kang be back? Will the Bucs upgrade the club, hoping to compete in the National League Central, or part ways with veterans and rebuild around their young players? What kind of moves will their budget allow or dictate?
• Chance at reaching playoffs goes by wayside
The Pirates' needs are not entirely clear despite the fact that most of their current roster is set to return next year. They are at a crossroads in that sense. Is this the time to reload and make one more push with McCutchen? If not, where do they go from here? If they intend to contend next year -- and they believe they can -- then much of their improvement must come from within.
Biggest Needs
1. Outfield: There were times this season that the Pirates found themselves with one full-time outfielder on their roster: McCutchen. The club likely will pick up his $14.5 million option, but still could trade him if the right deal presents itself. Even if McCutchen returns, the Bucs could provide themselves with some insurance by acquiring a fourth outfielder to back up McCutchen, Starling Marte and Gregory Polanco. They have plenty of super-utility types in Josh Harrison, Sean Rodriguez and Adam Frazier, all capable of playing the outfield. But when injuries piled up on top of Marte's suspension this year, and top prospect Austin Meadows was unseasoned or injured, Pittsburgh found itself in need of outfield depth that the organization lacked in the upper Minors.
Possible free-agent fits: Jon Jay, Austin Jackson, Jarrod Dyson, Daniel Nava, Seth Smith
2. Bullpen: The Pirates are all set in the ninth inning with closer Felipe Rivero, and they realistically could get by without an addition to their relief corps. Veteran George Kontos should assume a setup position, and the Pirates believe youngsters Dovydas Neverauskas and Edgar Santana will soon rise to that role. If Daniel Hudson returns to form, they have another veteran reliever capable of pitching in any role. A.J. Schugel looks like their jam-defusing fireman. The Bucs have plenty of rotation depth, so they could bump a starter into the bullpen. Still, it wouldn't hurt to take a chance on another veteran, preferably a lefty, to provide some certainty alongside their young arms.
Possible free agent fits: Fernando Abad, Brian Duensing, Craig Stammen, Joe Smith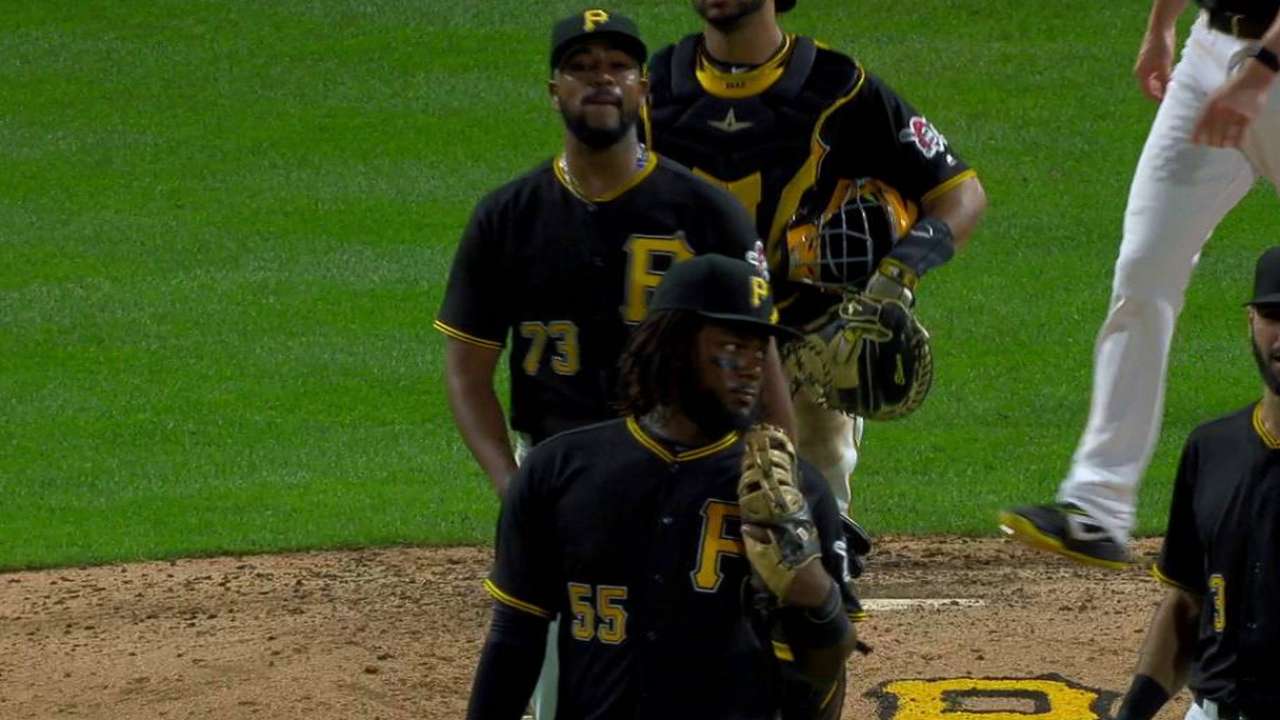 Gray Areas
1. Infield: So much hinges on the status of Kang, who was unable to acquire a work visa this year and spent the entire season on the restricted list. It's hard to see that changing this offseason, but the Pirates remain optimistic. If he's able to enter the United States, third base becomes a strength with Kang starting and David Freese backing him up. If Kang is again denied a visa, however, the Pirates will have to mix and match Freese and Harrison at third while using Harrison, Frazier, Rodriguez and Max Moroff at second. They also would need to replace Kang's projected power, which they clearly missed this season.
2. Outfield: Let's say the right offer presents itself and the Pirates trade McCutchen. At that point, they'd definitely need another outfielder capable of starting on a regular basis. It's unlikely they would place Meadows on the Opening Day roster, and both Marte and Polanco have missed significant time due to injuries over the past two years. Even if they don't deal McCutchen, a dedicated fourth outfielder -- someone like Matt Joyce in 2016 -- makes sense. Could that role simply fall to rookie Jordan Luplow? Possibly, given the strides he made this season, but he is still inexperienced at the Major League level.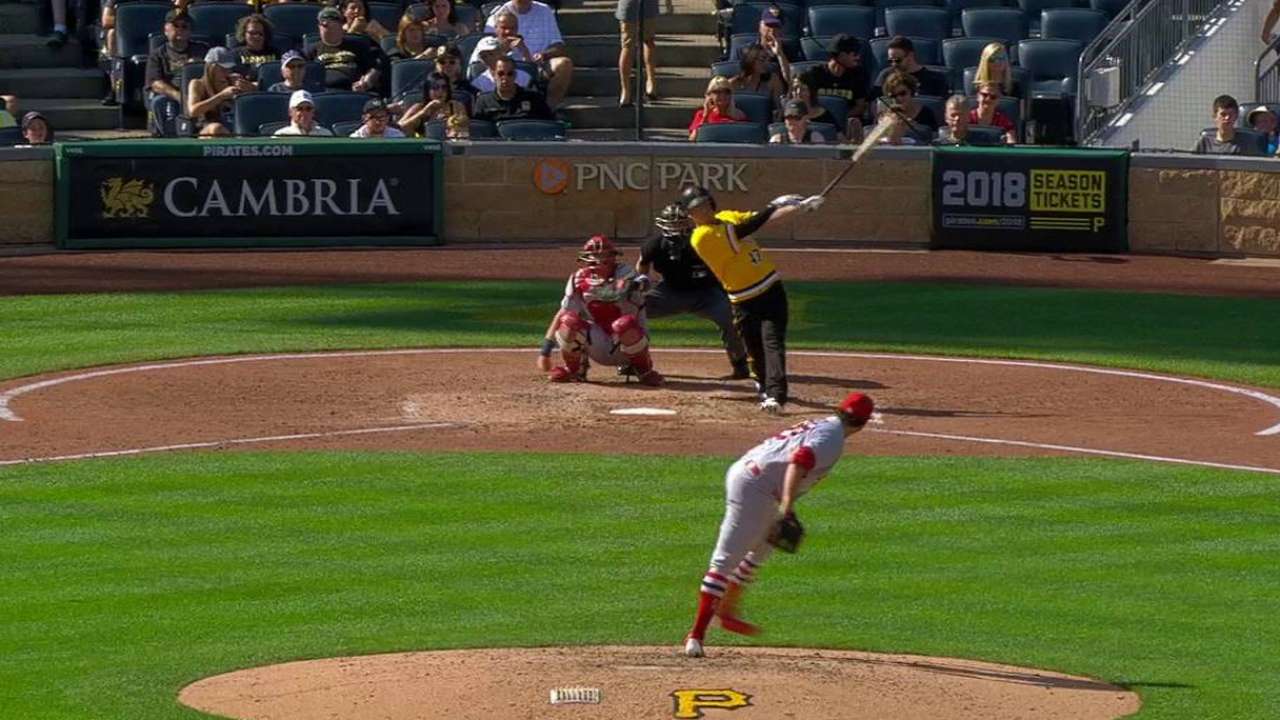 3. Starting rotation: Depth is not an issue. The Pirates can enter next season with Gerrit Cole, Ivan Nova, Jameson Taillon, Chad Kuhl, Trevor Williams, Steven Brault and Tyler Glasnow as options, and with Nick Kingham and Clay Holmes not far behind. But do the Bucs trust that depth? Will they deal from it to address another need, or move someone to the bullpen to clear up the logjam? There may not be a bigger question mark than Glasnow heading into next season. If he harnesses his raw stuff, their rotation should be in good shape. If not, what can they do with him, especially with Kuhl, Williams and Brault all showing more in the Majors?
X-factors
1. I Don't Know's on third: It's difficult to overstate the significance of Kang's standing -- unless you watched this year's team, that is. Kang would lengthen their lineup, add much-needed power, allow Freese to deepen their bench and free up Harrison to move around. For all that went wrong this season, the 162-game loss of Kang stands out as a major blow. If he's lost again, will they be more proactive in trying to replace him or will they stick with what they have?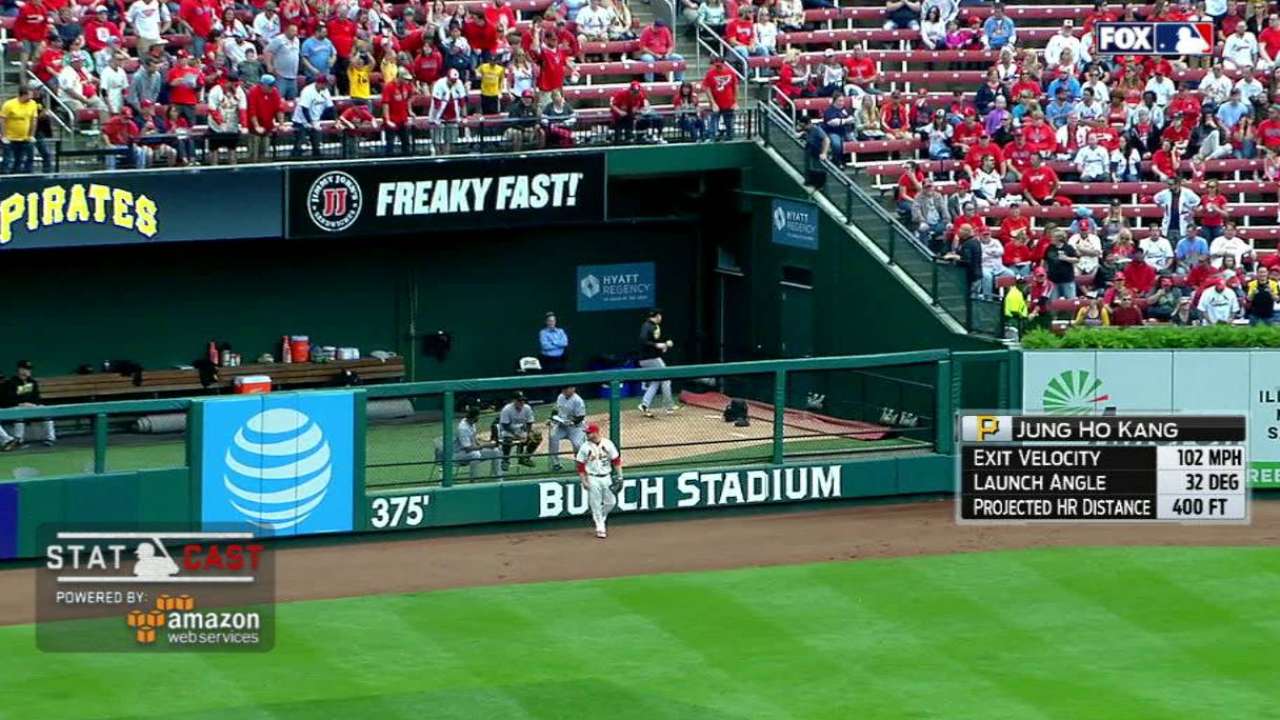 2. What's the payroll? This is always going to be a question for the Pirates. They cut back on their Opening Day payroll from 2016 to '17, then attendance at PNC Park dropped this season, which will affect revenue and, most likely, their baseball operations budget. General manager Neal Huntington acknowledged that reality and admitted the only way to improve attendance is by putting a winning team on the field. But what can the Bucs spend to accomplish that goal? Their projected payroll for next year is currently about the same as this season. Will Huntington have to shed a significant salary like McCutchen ($14.5 million), Francisco Cervelli ($10.5 million) or Harrison ($10.25 million) to make improvements elsewhere?
Adam Berry has covered the Pirates for MLB.com since 2015. Follow him on Twitter and Facebook and read his blog. This story was not subject to the approval of Major League Baseball or its clubs.