After Sale, Sox's ALDS rotation in flux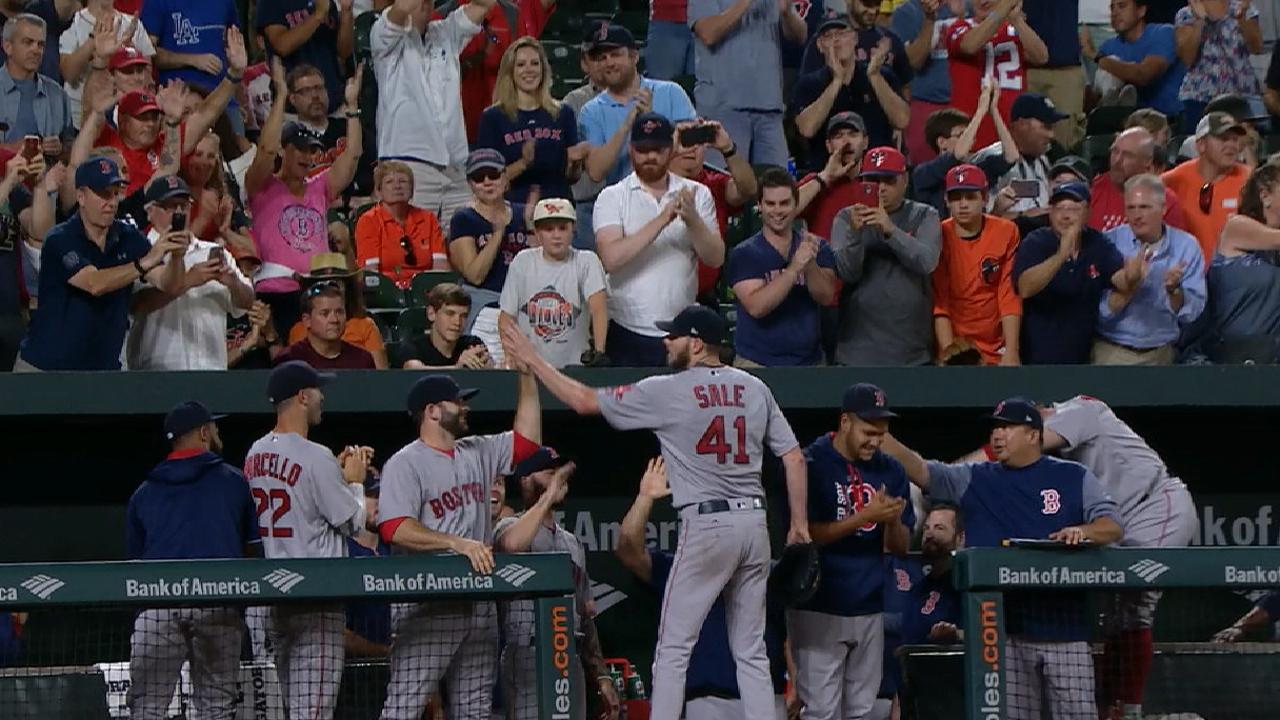 BOSTON -- A day after clinching the American League East, Red Sox manager John Farrell was still mulling over his rotation plans for the upcoming American League Division Series presented by Doosan against the Astros. The only thing that is official for now is that ace Chris Sale will start Game 1 on Thursday at Minute Maid Park.
Drew Pomeranz, who has won 17 games this season, is the likely candidate for Game 2. But the lefty logged a career-high of 173 2/3 innings and he could pitch Game 3 in Boston if Farrell and the training staff thinks he needs additional rest.
The third starter is up for grabs between Eduardo Rodriguez (6-7, 4.19 ERA), Rick Porcello (11-17, 4.65 ERA) and Doug Fister (5-9, 4.88 ERA).
The Astros are loaded on offense, but they've had a tougher time against lefty starters (21-24 record, 6-13 in the second half) than righties.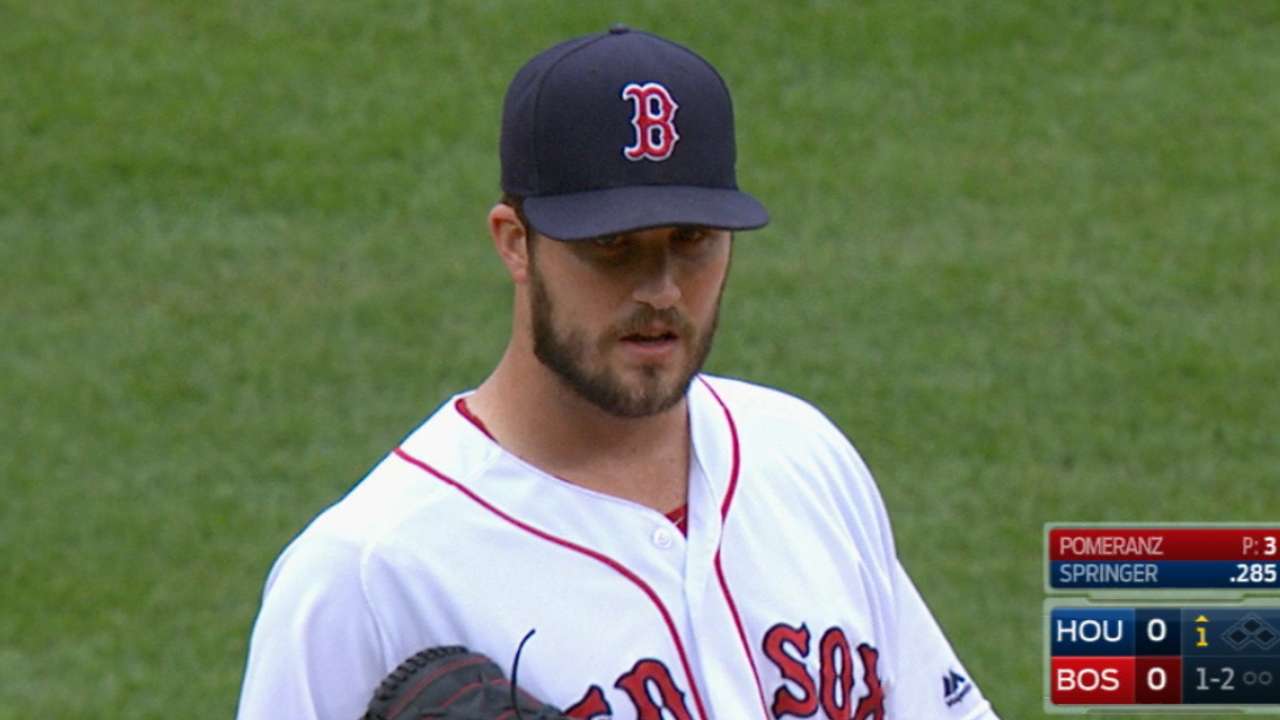 It's possible Farrell will go with Sale on three days' rest in Game 4, though that could also depend on if the Red Sox are leading or trailing the best-of-five series at that point.
"That's been part of a conversation, but we haven't settled on that," said Farrell. "[Depending on] how we build out the bullpen, there's a number of different scenarios that have valid points for each. But we're not there to announce that quite yet."
Sale has never pitched on three days' rest in his career. This is his first trip to the postseason.
Farrell has no doubt that Sale will rise to the occasion of pitching in that highly-pressurized atmosphere.
"I don't know if it's going to increase velocity or anything like that," said Farrell. "I do know this: He's a tremendous athlete, so the added adrenaline that's going to be present, I feel like he has the ability to harness and channel it in the right way. He's that good of an athlete."
Nunez to be tested on Tuesday
The one big question the Red Sox have regarding their ALDS roster is Eduardo Nunez. The invaluable utilityman has played just once since Sept. 9 due to a right knee injury.
Nunez will get a key test on Tuesday, when the Red Sox set up a simulated game during a team workout at Fenway Park.
"He took live BP here today, ran the bases, took some ground-ball work again," Farrell said. "We'd like to get him into a simulated game situation, likely on Tuesday, where he's facing a little bit more live pitching, so he's able to break out of the box a little bit more clean. I mentioned the other day there was an adjustment with the shoes that he's wearing. Hopefully it will alleviate some of that grabbing that he re-aggravated the knee with."
Ian Browne has covered the Red Sox for MLB.com since 2002. Follow him on Twitter @IanMBrowne and Facebook. This story was not subject to the approval of Major League Baseball or its clubs.