Bettis rises to occasion against Dodgers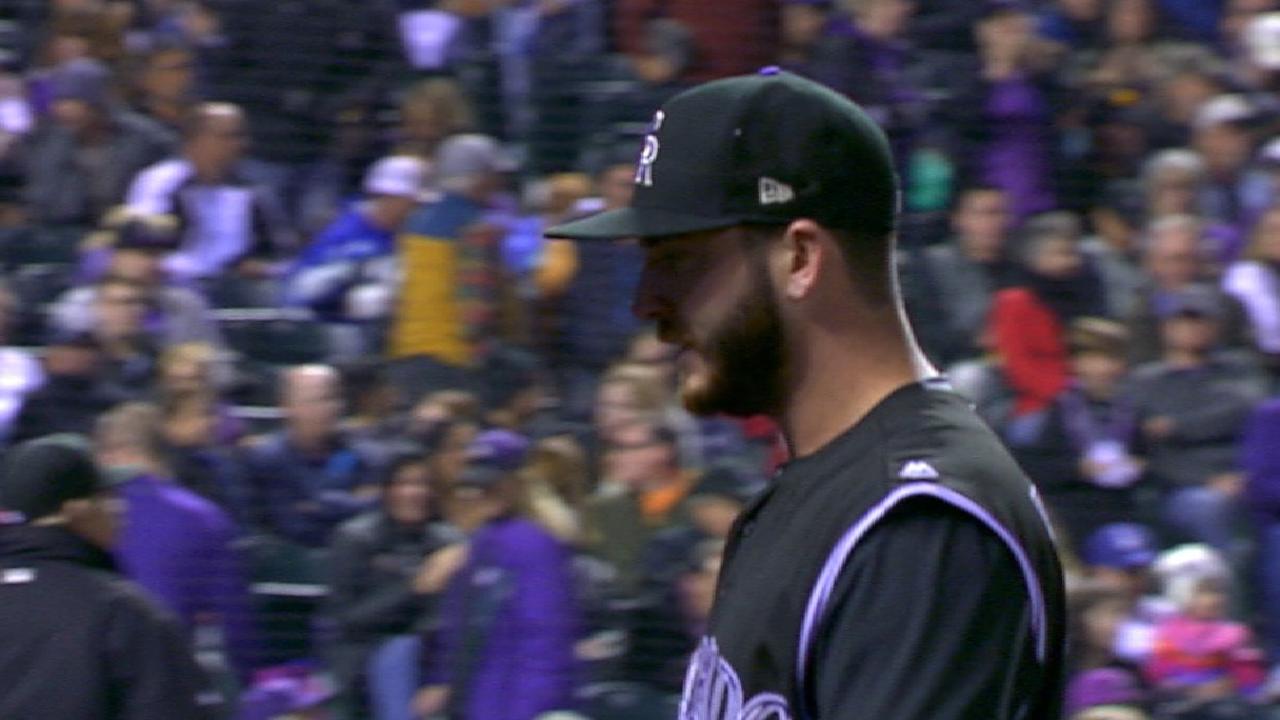 Bettis faced two on and two out in a scoreless second, and gave up a one-out RBI single to Justin Turner in the third. But all that traffic triggered Bettis into the form he was seeking. He retired the final 14 batters he faced and went seven innings. He held the Dodgers to one run on four hits, with four strikeouts against one walk.
"It was all coming together at the right time," said Bettis, who forced 12 groundouts. "Early in the game, I didn't really feel like I had the best mechanics. But in the third, I started figuring stuff out, out of my stretch. 'This is what I want my windup to feel like.'
"So then I was trying to take that into when I was in the windup in the fourth inning, especially during my warmup pitches. Then it started rolling."
What an evening for Chad Bettis!

Send @cbettis35 some "applause" GIFs. 👏👏👏 pic.twitter.com/kFfyrFQW98

— Colorado Rockies (@Rockies) September 30, 2017
Now, after a year full of adversity way more daunting than runners on base, is Bettis ready to roll?
Bettis underwent surgery for testicular cancer in November, but in March it was discovered that the cancer had spread to his lymph nodes. It meant chemotherapy, and a long rehab that didn't allow him onto the Major League mound until August.
Bettis began with two strong seven-inning efforts. But over the six starts that followed, he went 1-4 with a 7.82 ERA. The struggles included giving up five runs in one-third of an inning at Arizona on Sept. 14, and waiting nine days before his next start -- 4 2/3 innings of one-run ball in a loss at San Diego.
But on Friday, Bettis carved through a postseason-bound Dodgers club and put the Rockies one win, or one Brewers loss, from returning to the postseason.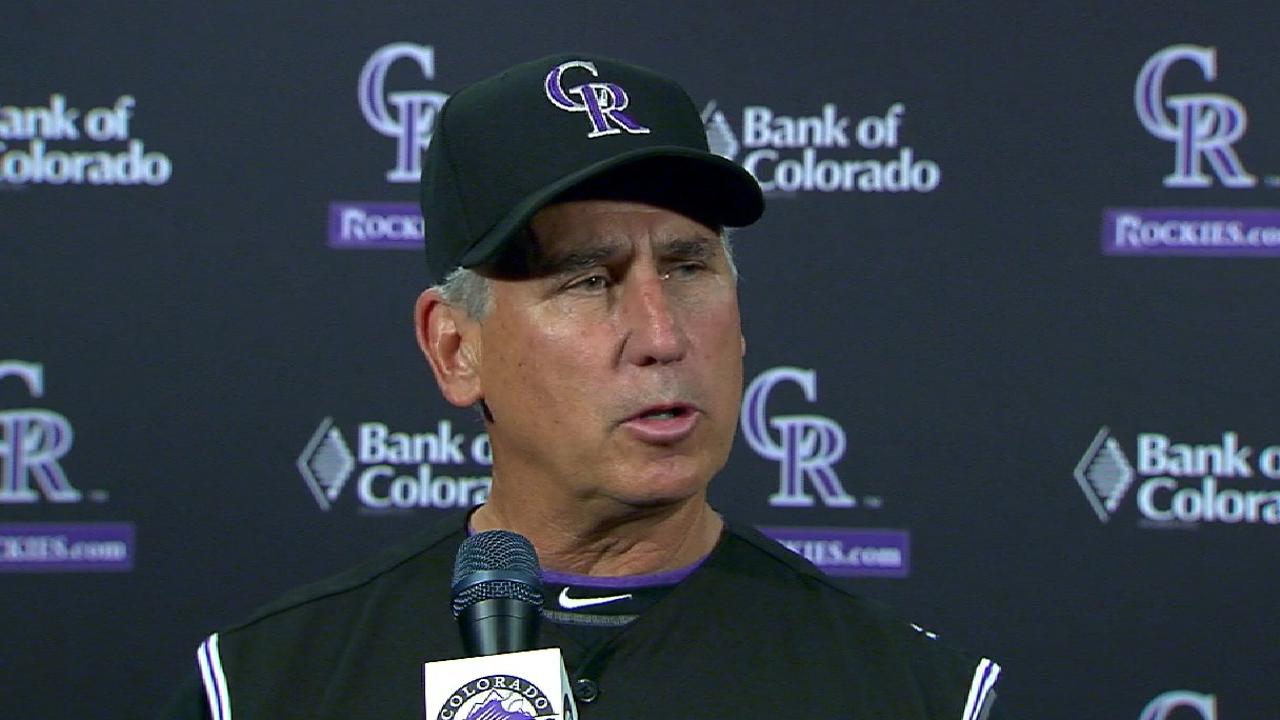 "That was great for everybody -- organizationally, and even fans of the Rockies who had followed Chad's year," Rockies manager Bud Black said. "To see this, in one of the biggest games he's ever pitched, respond like that, it's really special stuff.
"He threw his best baseball over the last three innings. He was really hitting the mitt -- especially for Chad. He's a guy that has to really stick that fastball, change speeds, move the ball in and out, up and down."
Bettis said while working, he never peeked over his left shoulder at the out-of-town scoreboard, which chronicled the Brewers staying alive with a 5-3 victory over the Cardinals. And he isn't looking ahead, either.
Bettis' iffy command made his prospect questionable for appearing the NL Division Series against the Dodgers -- should the Rockies advance to the NL Wild Card Game and defeat the D-backs in Phoenix on Wednesday. But after Friday night, his season could be seen in a new light. Both of his wins this year have been over the Dodgers, including one at Dodger Stadium.
"Honestly, I'm thinking right now a day at a time," Bettis said. "We can't get ahead of ourselves. I go about my work the same way."
Thomas Harding has covered the Rockies since 2000, and for MLB.com since 2002. Follow him on Twitter @harding_at_mlb and like his Facebook page. This story was not subject to the approval of Major League Baseball or its clubs.