Will Upton opt out of deal or return to Halos?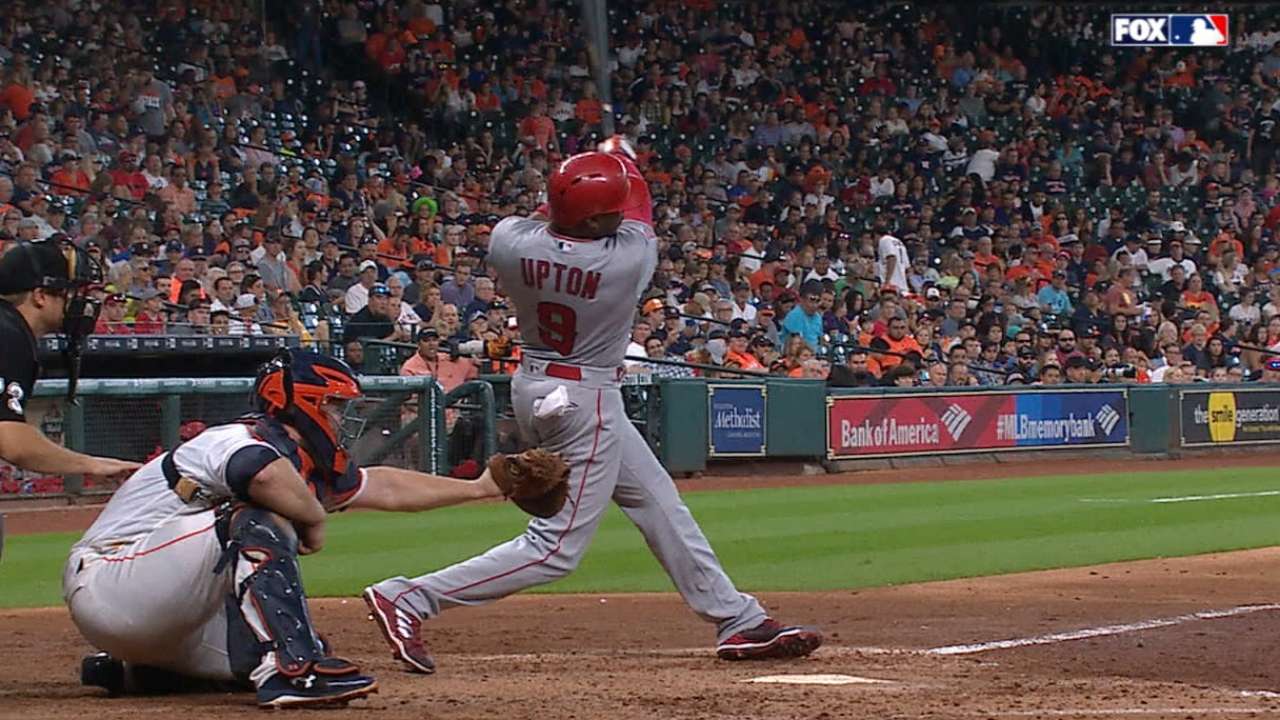 ANAHEIM -- Justin Upton isn't offering any hints about one of the Angels' biggest offseason questions: Will he return to Anaheim next year or exercise his opt-out clause and become a free agent?
Asked Friday if he had started to think about his pending decision, Upton simply shook his head and said, "No."
The Angels acquired Upton and Brandon Phillips in a pair of trades on Aug. 31 to help boost their offense as they chased a playoff berth down the stretch. Though the Angels were eliminated from the American League Wild Card race on Wednesday in Chicago, Upton largely performed as expected, hitting .247 with a .906 OPS, six doubles, seven home runs and 15 RBIs while mostly batting third, behind Mike Trout, over 24 games in September.
The No. 1 Draft pick in 2005, Upton is enjoying his finest offensive season to date. The 30-year-old left fielder entered Friday batting .274 with a .904 OPS, a career-high 35 home runs and 109 RBIs in 149 games between the Tigers and Angels. He is owed $88.5 million over the next four years under his current contract, though it's possible he could beat those figures if he chooses to opt out and join J.D. Martinez as the top corner outfielders available this offseason.
Upton will have some time to mull the decision even after the regular season concludes, as the deadline for him to make his choice is three days after the World Series. Upton said he's enjoyed his month with the Angels, though the biggest factor in his decision will ultimately be winning.
"It's a good group of guys," Upton said. "They play hard. Fun clubhouse. Definitely a good core. Obviously every year, teams are looking to improve, and I'm sure that this organization is going to do the same. We'll see what happens."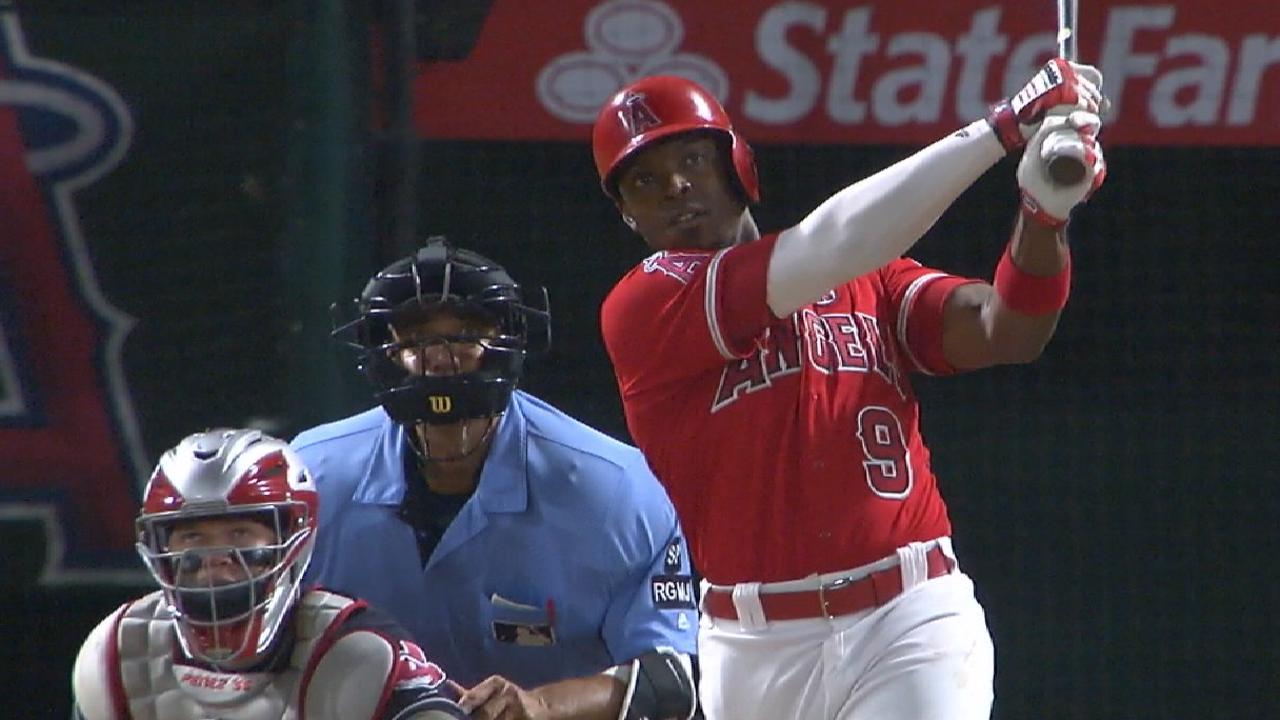 Upton considered signing with the Angels during free agency two years ago, though he ended up signing a six-year, $132.75 million contract with the Tigers in January 2016.
"When you get to free agency, it's business, and you have to treat it that way," Upton said. "Conversations were had. It didn't work out. But I'm here now. That's just the way the story played out."
If he stays, Upton could prove to be the Angels' long-term solution at left field, a position that has been a revolving door since Josh Hamilton's departure. If he leaves, the Angels will have to find another way to fill their void, both in left field and in the middle of the lineup. General manager Billy Eppler said last month that the Angels are prepared for either scenario.
"We made the deal for what impact it could bring to our roster now," Eppler said. "But, also, it's understood that you have to be comfortable with the future."
Maria Guardado covers the Angels for MLB.com. This story was not subject to the approval of Major League Baseball or its clubs.