Phils to begin managerial search immediately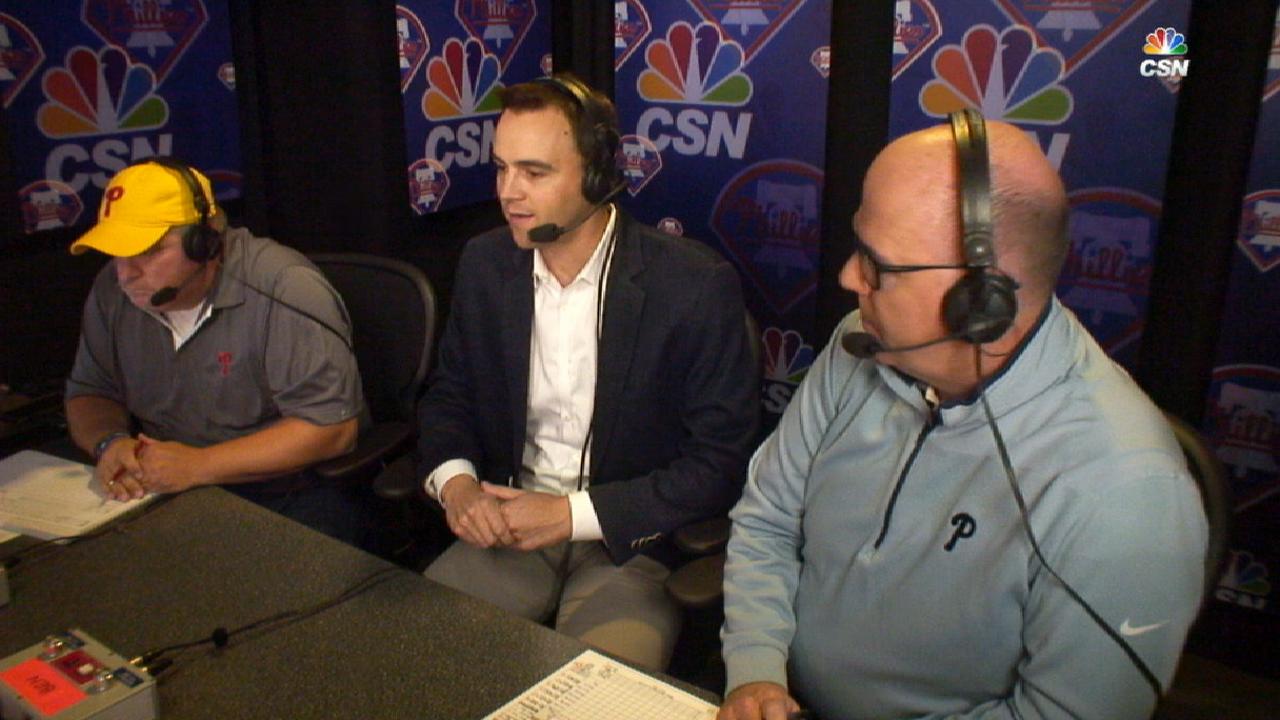 PHILADELPHIA -- Phillies general manager Matt Klentak said Friday that the search for a new manager begins immediately.
They should find no shortage of candidates. The Phillies have a roster packed with young talent, one of the better farm systems in baseball and an ownership group ready to spend big money when the time is right.
"We have not identified the full candidate pool yet, but I suspect when we get to the interview phase we will interview a variety of candidates," Klentak said. "Some with managerial experience, some with coaching experience, some inside candidates and some outside candidates. I expect that we will look at a long list."
Orioles manager Buck Showalter is an obvious candidate, if he becomes available. Phillies president Andy MacPhail and Klentak worked with him in Baltimore, but the O's skipper is signed through next season. Showalter has plenty of experience, but it will not be a surprise if the Phillies express interest in folks without big league managerial or coaching experience.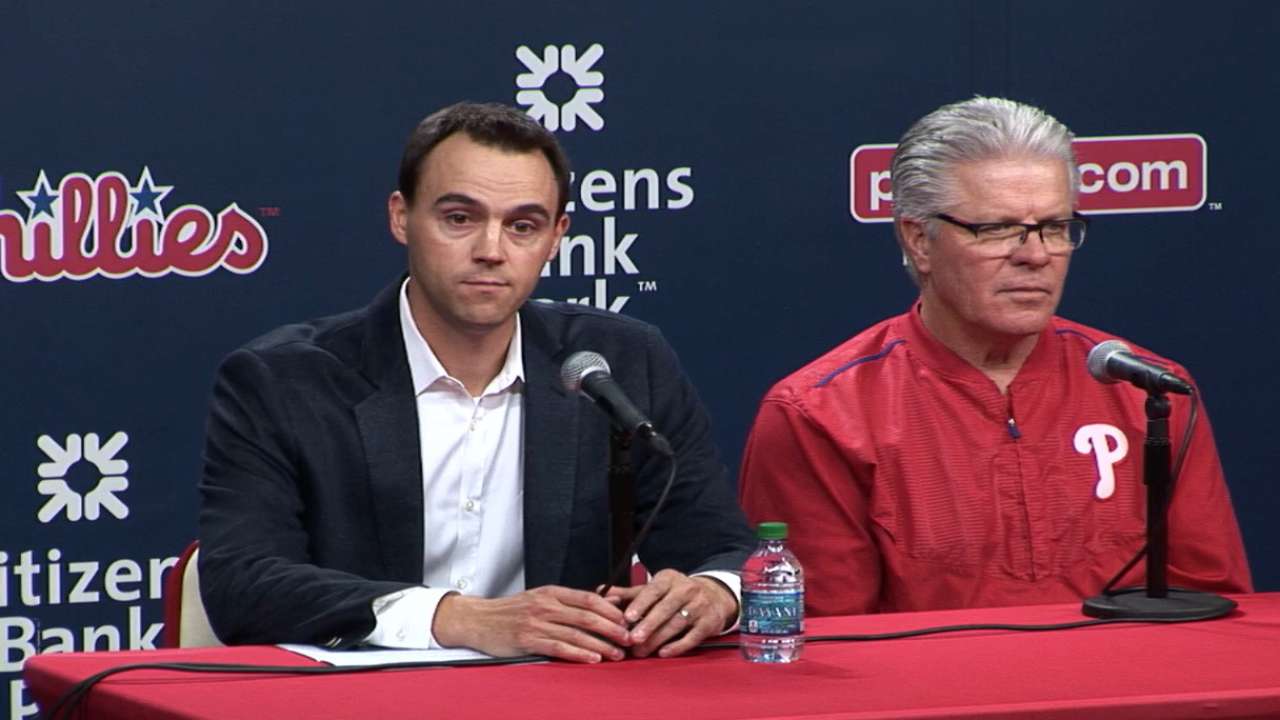 David Ross and Mark DeRosa, the latter a University of Pennsylvania alumnus, come to mind.
"That's one of the things we need to talk about in the interview process as we outline what the priorities are going to be, what the characteristics are that we're looking for in a manager," Klentak said. "I have an idea, but I really want to be thorough in that. We want to make sure the candidate we bring in is the best person to connect with our players and our fans, to connect with our front office, ultimately to help this team win. That's ultimately what it's going to be about."
Other external candidates could include former Tigers manager Brad Ausmus, Astros bench coach Alex Cora, former Phillies outfielder Raul Ibanez, White Sox bench coach Joe McEwing, Mariners third-base coach Manny Acta, former Twins manager Ron Gardenhire and Giants third-base coach Phil Nevin.
Internally, the Phillies could take a look at Triple-A Lehigh Valley manager Dusty Wathan, Phillies special assistant to the general manager Jorge Velandia and third-base coach Juan Samuel. Each is highly regarded in the organization. Wathan managed most of the Phillies' top prospects, including Rhys Hoskins, Nick Williams and J.P. Crawford. Velandia is a trusted advisor and influential in Latin American player development. Samuel managed in the past with Baltimore and is well-respected in the Philadelphia clubhouse.
"I think it's about finding a connection with the team and with the players and leading us on into the future," Klentak said. "I think that is what this is about. It's about looking forward. After this press conference, we will begin reaching out and talking to people we know in the industry and putting together a list. From there, I'm sure we'll whittle the list down to a more manageable number and it will take as long as it takes."
Todd Zolecki has covered the Phillies since 2003, and for MLB.com since 2009. Follow him on Twitter and Facebook and listen to his podcast. This story was not subject to the approval of Major League Baseball or its clubs.