Inspiring NJ teen wins Boys & Girls Clubs honor
Carlos Polanco named Youth of the Year, will participate in World Series, ASG events
Carlos Polanco has been named the 2017-18 Boys & Girls Clubs of America National Youth of the Year, a distinction that comes with special perks from Major League Baseball. Polanco will participate in pregame ceremonies at this year's World Series and at the 2018 All-Star Game presented by Mastercard in Washington, plus possible other MLB events over the next year.
Tom Brasuell, MLB's vice president of community affairs and a BGCA alum, was in Washington this week to present the six finalists with BGCA blue Louisville Slugger bats while attending the awards ceremony of MLB's official charity partner. All six finalists serve as role models for the four million youth served by BGCA across the U.S.
"Major League Baseball congratulates Carlos on being named the 2017-2018 National Youth of the Year. His background as an exemplary student and active participant in issues he cares about makes him an ideal representative for this honor," Brasuell said. "We look forward to hosting Carlos at the World Series as part of one of our favorite Fall Classic traditions with our official charitable partner, Boys & Girls Clubs of America."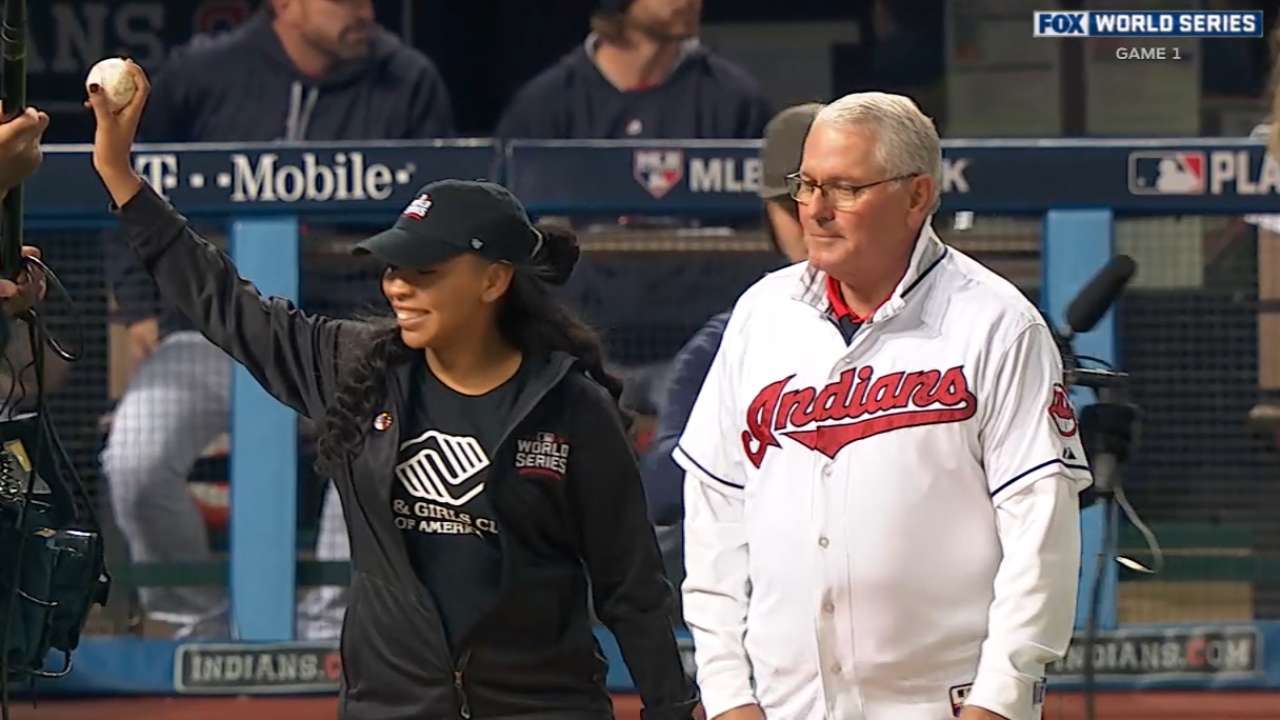 Polanco, 18, represents the Boys & Girls Club of Clifton, N.J. He used to pick up his younger sister from summer camp there, not looking to become a BGCA member himself. But he joined after seeing what the organization offers, and soon he was helping out others. Over the course of two summers, Polanco volunteered more than 550 hours as a mentor to 6-year-old campers.
Polanco was 5 when he and his family moved from the Dominican Republic to the U.S. In the course of learning English as a first-grader, he started to realize the importance of education. Now he is the first in his family to pursue a secondary education, having just enrolled at Dartmouth, with a lofty goal of becoming a U.S. Supreme Court Justice.
He was a National Honor Society member who finished in the top 2 percent of his graduating class in high school. While there, he co-founded the Clifton Student Union -- run entirely by students for students. In this capacity, he addressed the lack of Advanced Placement classes and led a peaceful march of more than 350 students advocating for fair funding.
"My Club taught me that I can be whatever I want to be, to always dream big and go get it," Polanco said. "I am ready to represent our dreamers."
Orioles outfielder Adam Jones, a BGCA alumni from San Diego who has invested heavily in his local chapter in Baltimore, recently captured the sentiment of so many people across MLB who support the organization year-round, helping youths like Polanco thrive.
"All you need is a building, a safe place, nothing too fancy," Jones said. "Just a place to meet, people who care. It's what helped me get to where I am today. Because when you have someone who believes in you, that's when you have a chance to go places you never thought you could."
Visit MLBCommunity for more information on MLB's outreach efforts.
Mark Newman is enterprise editor of MLB.com and a baseball writer since 1990. Follow him on Twitter @Marathoner and read and join other baseball fans on his MLB.com/blogs hub. This story was not subject to the approval of Major League Baseball or its clubs.