3 reasons Dodgers can win the World Series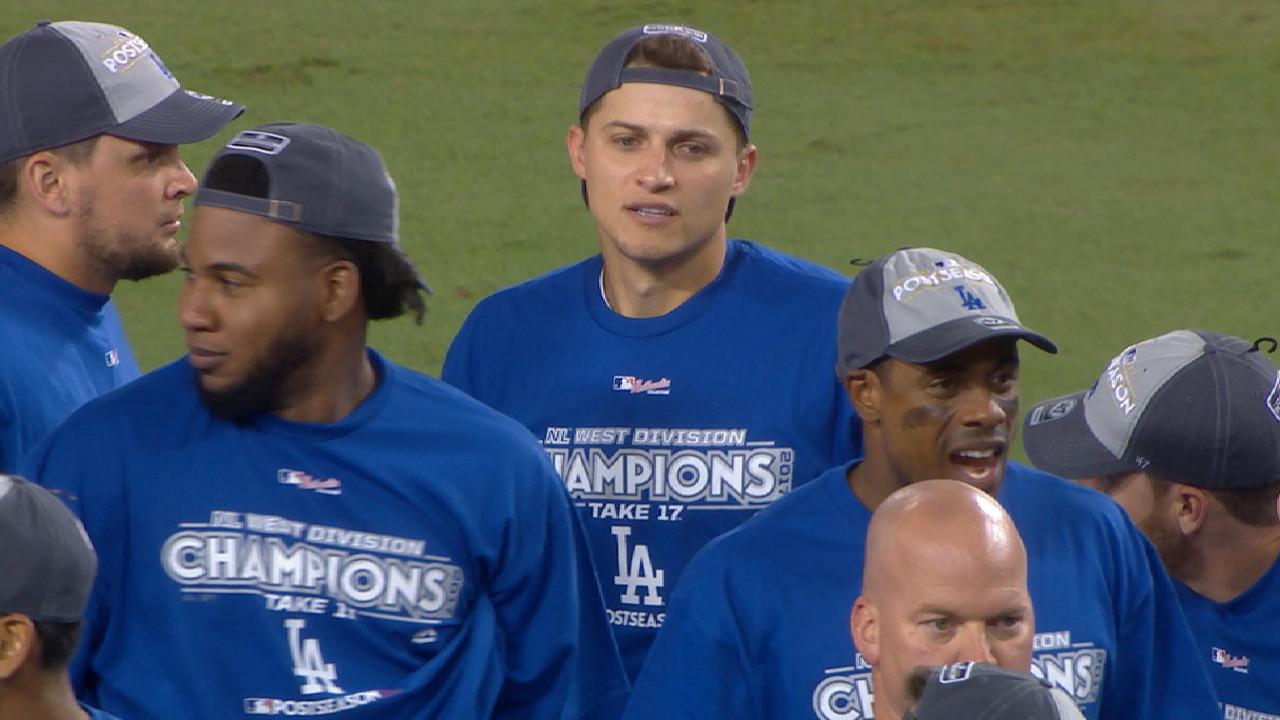 LOS ANGELES -- Dodgers fans have been waiting for a World Series since 1988. The team has had four owners, eight general managers and nine field managers since Rick Dempsey hoisted Orel Hershiser off the mound in Oakland. But not one Fall Classic appearance.
So in addition to being long overdue, here are three reasons why the Dodgers can finally end that drought this year.
• Dress for October: Get NL West champs gear
1. They are the best team in baseball
It's more than a title. Over a 162-game season, it's no fluke to have the best record. Although the Dodgers went into a month-long funk after pulling 21 games clear, to get there they showed a relentless determination to battle every at-bat of every inning. Citing unfinished business, closer Kenley Jansen said it's time for the Dodgers to prove how good they really are.
"The two teams we've had the last two years are unbelievable," said Jansen, who has emerged as a team leader. "Our attitude to the game, unselfishness. [In] 2013, 2014, it was a lot of me, me type of guys. This group is united. I think it comes down to focus. We're very talented. We need to do the little things right. Stop doing dumb stuff. Then we'll be fine. We talk so much about this all year. Now it's time for us to think about it. This is our shot. We should think about this as our last shot. Don't take anything for granted. We've got to step up a notch. Do the little things right. Make pitches, have a purpose. If we do that, I believe we're better than all the other teams. That's my opinion. Doesn't mean you'll win. Still need to do all those things."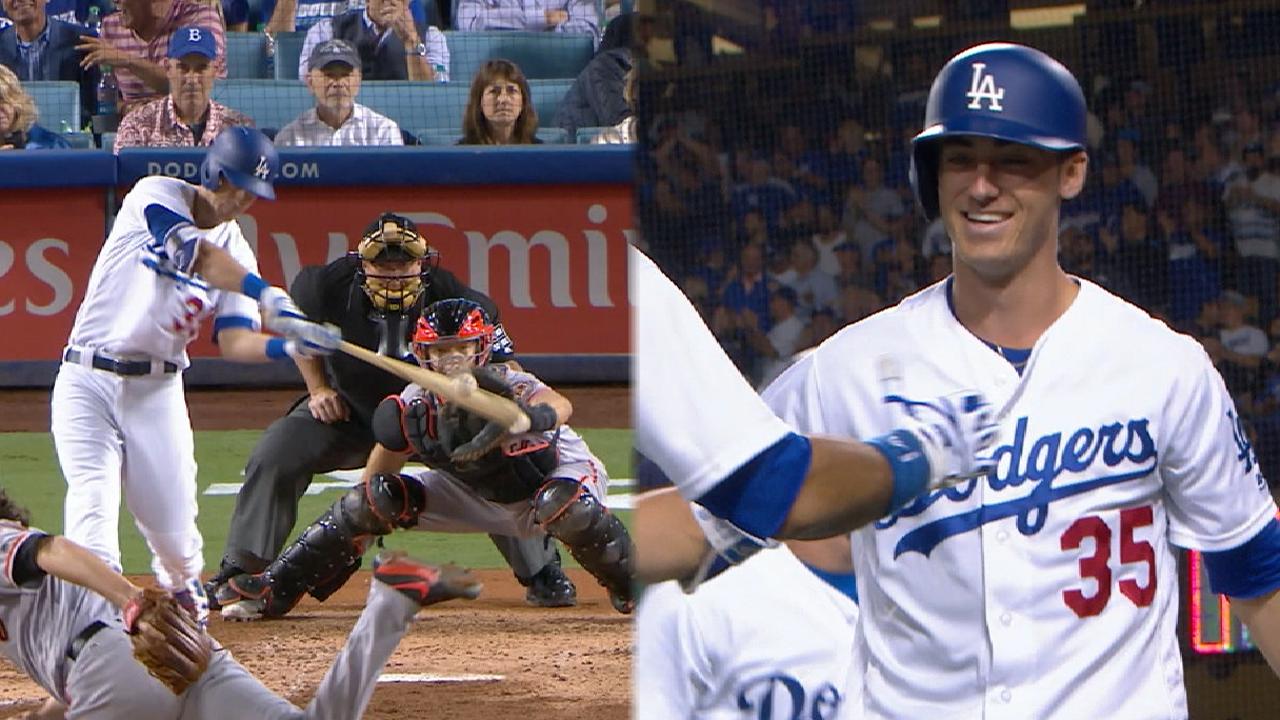 2. They have Cody Bellinger
Bellinger is a game changer, a difference maker. He is a weapon no previous Dodgers club possessed. The 22-year-old hits lefties as well as righties. He slugs home runs like no Dodgers rookie before him. Bellinger will even bunt to keep a shifting defense honest. Bellinger also might be as capable in the outfield as he is at first base, where he's a natural. And he wasn't on the club that came up short the previous four postseasons.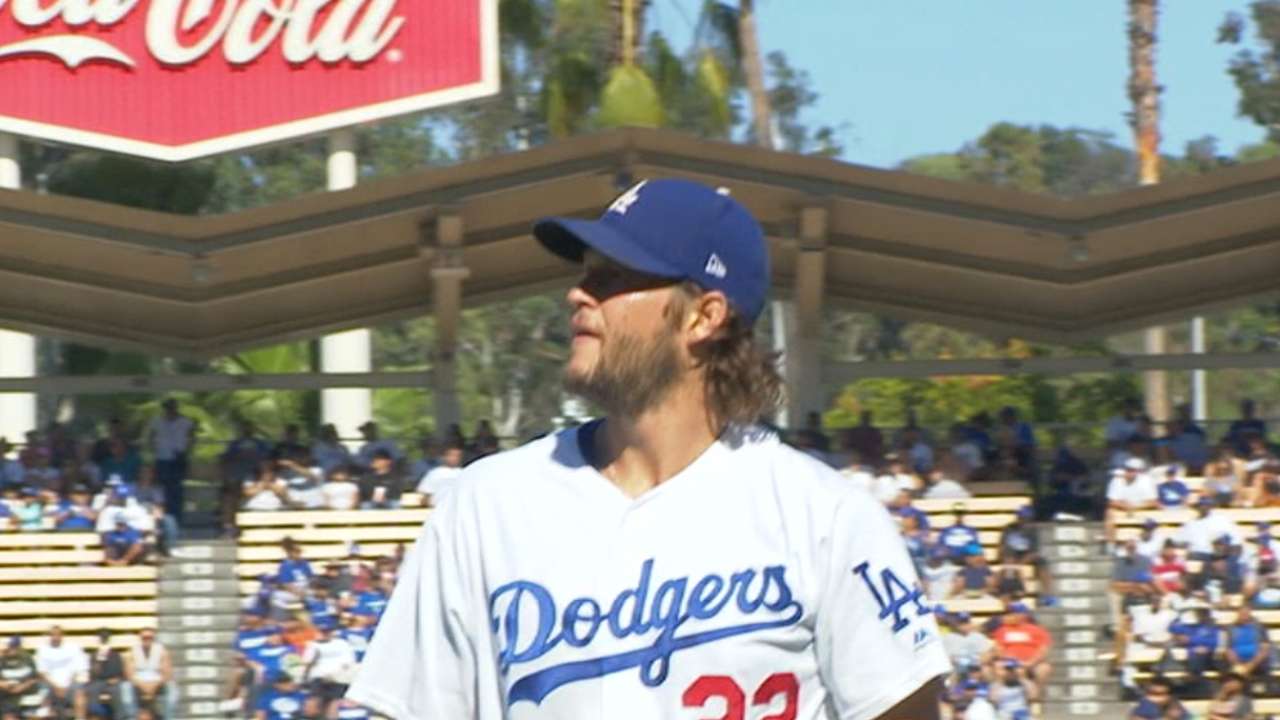 3. They have Clayton Kershaw and Jansen
OK, that's been no guarantee of October success. But you'd rather have the best starting pitcher of the last decade and the most consistent closer since Mariano Rivera than not, right? Kershaw is 4-7 with a 4.55 ERA in the postseason. Talk about unfinished business. Jansen showed last October that if the Dodgers can just get him the ball with a lead, he'll finish it off.
Ken Gurnick has covered the Dodgers for MLB.com since 2001. This story was not subject to the approval of Major League Baseball or its clubs.