MLB.TV free for exciting final weekend
Catch all of the action as postseason matchups are decided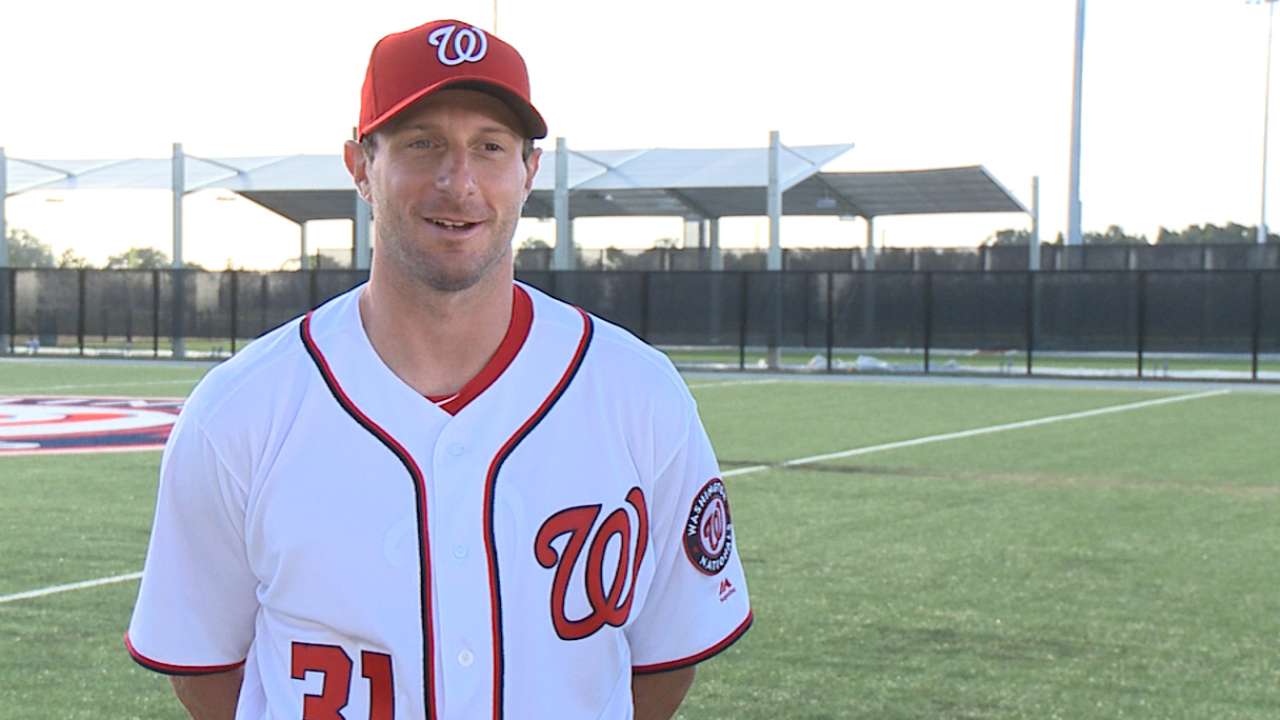 The rest of the regular season is free to stream live on MLB.TV courtesy of Coca-Cola Zero Sugar. Here are 10 reasons to log in with your registered MLB.com account and see this weekend's grand finale before the postseason arrives:
1. Matt Cain's swan song
It will be an emotional scene Saturday afternoon at AT&T Park, where one of the key members of the Giants' greatest West Coast era makes his final Major League start. Cain announced on Wednesday that he will retire after the season, bowing out with three rings, a perfect game (remember Gregor Blanco's key catch?) and 13 Major League seasons.
2. HFA
That acronym has become a bigger deal in 2017 than anytime in this generation, especially now that the All-Star Game no longer decides World Series home-field advantage. If you don't think the Dodgers and Indians are playing for anything important this weekend, then just think what it would mean reach the Fall Classic and have an X-factor edge like home field. Can Houston overtake Cleveland for the best American League record?
• Who gets home-field advantage in World Series?
3. Spots still to be filled
Colorado can clinch the second National League Wild Card spot, and would visit Arizona in the NL Wild Card Game, with just one win over the Dodgers or one Milwaukee loss at St. Louis. The 2017 AL East champion is also still to be determined as the Red Sox and Yankees enter Saturday. Boston's magic number is at 1 for winning the division with two games left; Boston has clinched at least a tie for the division.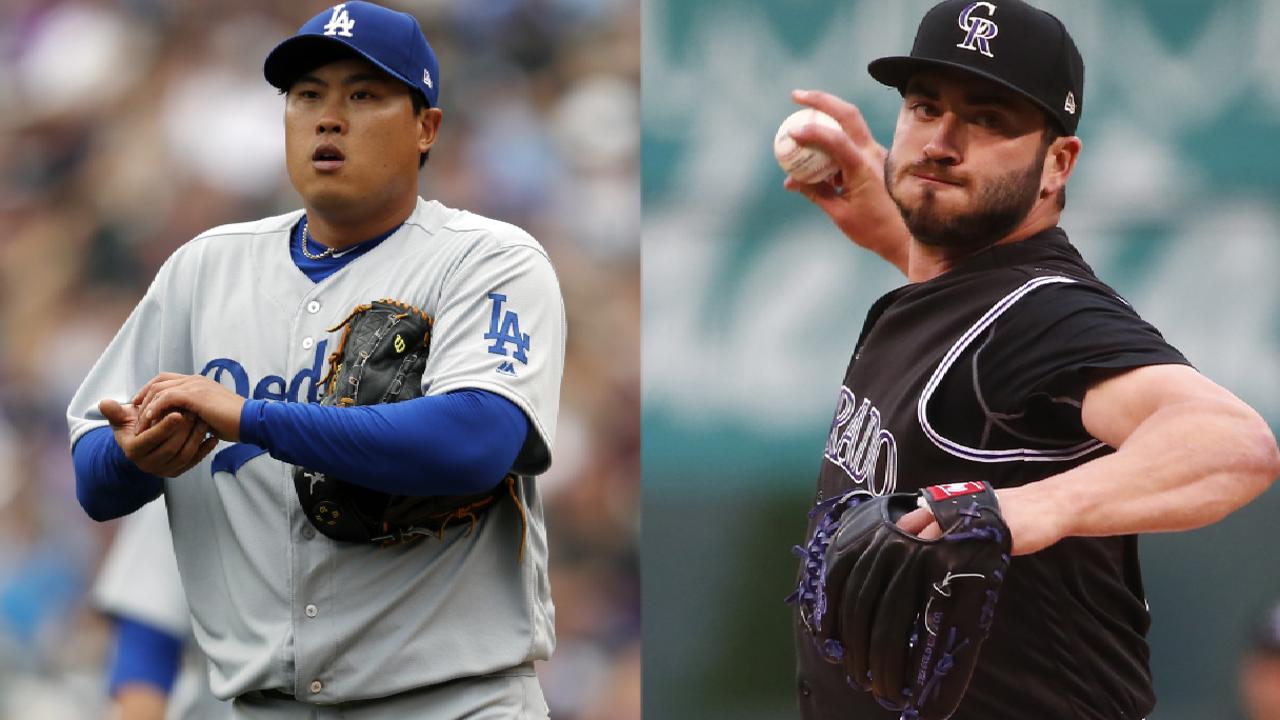 4. Fan Appreciation Weekend
Just think how many games we have watched since those days when pitchers and catchers first reported to camp in February. Now it is time to bid farewell to two-thirds of the MLB clubs. MLB.TV is the perfect way to go from game to game and see the last innings by the players who have enthralled us from spring to fall.
5. Last bash
Can Giancarlo Stanton connect on another home run to reach 60 in the Marlins' final series at home against Atlanta? Where will Aaron Judge's total wind up now that he has already set the rookie record for home runs and enters play on Saturday with 51 homers? What will be the final figure in this single-season record for most homers throughout MLB?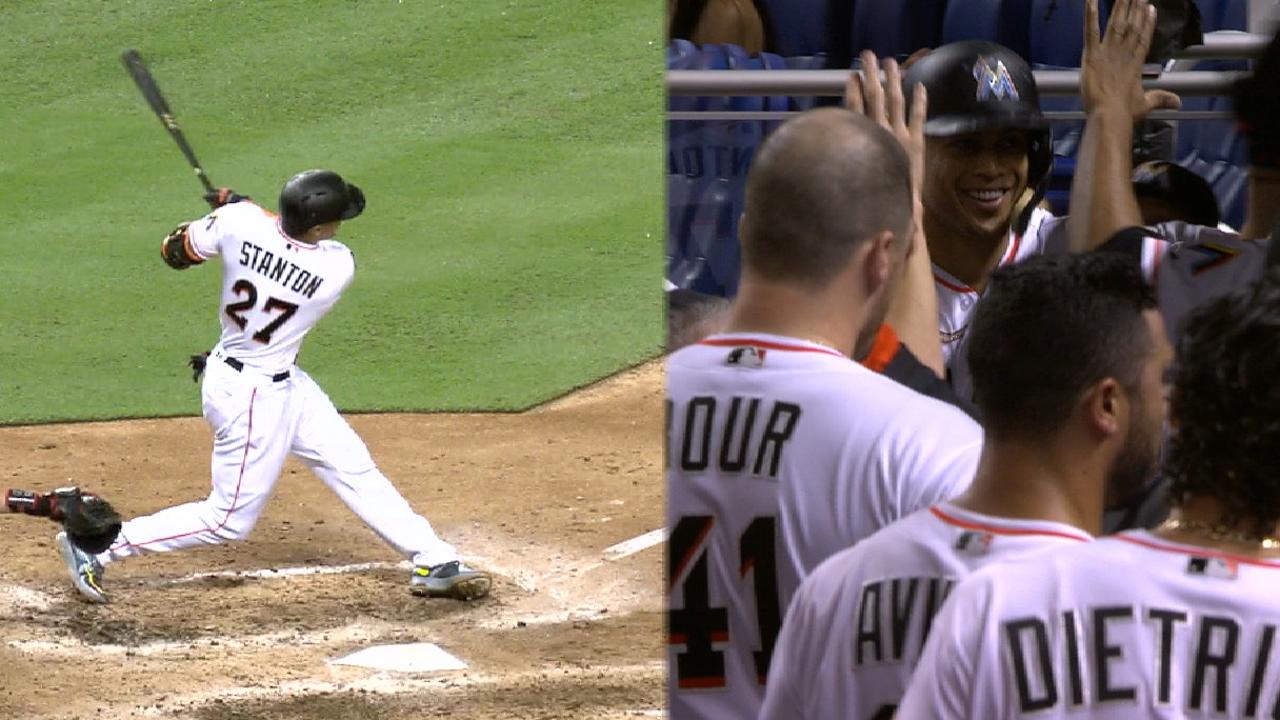 6. Awards races
On Saturday, Corey Kluber of the Indians and Clayton Kershaw of the Dodgers each make their final regular-season starts, with identical 18-4 records. On Sunday, Chris Sale (17-8) gets the call, ready to finalize his 2017 whiff total (now at 308). So many other key awards come down to this final weekend, so study up as voting is underway through Nov. 13 at MLB.com/awards to help decide the annual Esurance MLB Awards.
7. Mike Trout's finish
While the Angels are eliminated from postseason play, their center fielder still has some noteworthy final drama up his sleeve. Having already joined Alex Rodriguez, Jimmie Foxx, Jose Canseco and Joe DiMaggio as the only AL players with 30 homers four or more times before their age-26 season, Trout on Friday night hit his 200th career homer. That put him in the company of Rodriguez, Mickey Mantle, Mel Ott and Foxx as the only players with at least 1,000 hits and 200 homers by their age-25 season.
8. Boston vs. Houston: A postseason preview?
The Red Sox will open postseason play against either the Astros, Indians, or Twins. Boston has never begun a postseason against the team it played in its regular-season finale. The Red Sox and Astros have never met in the postseason. While Houston competed in the NL from 1962-2012, there were five years in which both the Red Sox and Astros qualified for the postseason (1986, '98, '99, 2004, '05).
9. Jose Altuve and the record books
With one more double, the Astros' second baseman and AL MVP Award candidate would become the first player in Major League history with four 200-hit, 40-double, 30-steal seasons, marks he would reach in each of the last four seasons. No other player has had even three seasons like that.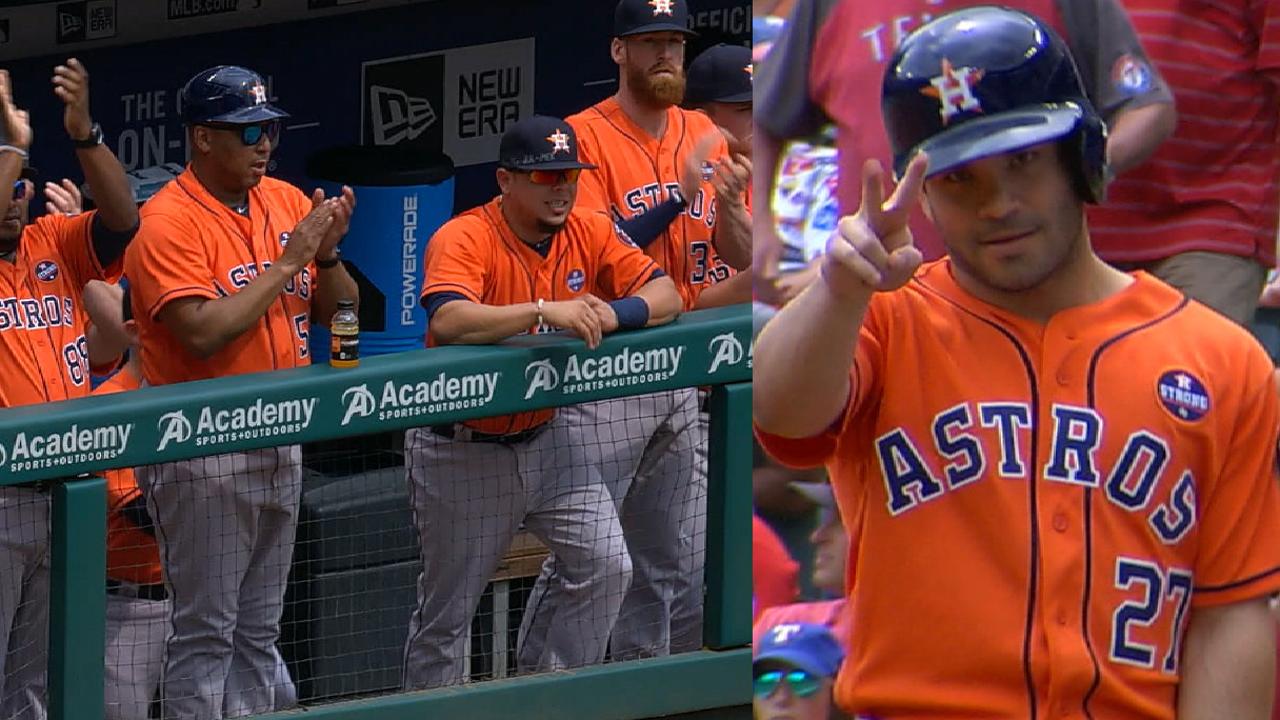 10. Bryce is back
Harper's return this week has been a welcome sight for the Nationals and their aspirations of a deep postseason run. Following a night off from the starting lineup Thursday against the Pirates, the Nats plan to play Harper for the rest of the weekend to close out the regular season. See how he looks, and by the way, it's a weekend finish of Max Scherzer, and Gio Gonzalez as they line up for an NL Division Series.
Watch revolutionary 60fps live streaming video, available on supported iPhones, iPads and Apple TVs as well as Chromecast, PlayStation 4, PlayStation 3, Roku, Xbox One and Xbox 360. All-access features also include home and away feeds, allowing you to watch either TV broadcast feed live, including Spanish-language audio overlay on supported devices. Portability remains a hallmark, because with a single subscription, you can watch live out-of-market games on all supported connected devices, smartphones and tablets.
Authenticated MLB.TV Premium subscribers will be able to stream every game of the 2017 World Series, which begins on Oct. 24. Access will be available via MLB.TV through FOX's participating video providers across any supported MLB.TV platforms, including smartphones and tablets via the At Bat, which is free to MLB.TV Premium subscribers (a $19.99 value).
"When I'm in the hotel, I have Apple TV, I take it on the road with me. At home, I use my iPhone and the At Bat app," Astros shortstop Carlos Correa said. "It's great for fans to watch the games and be able to replay them and just enjoy baseball."
Mark Newman is enterprise editor of MLB.com and a baseball writer since 1990. Follow him on Twitter @Marathoner and read and join other baseball fans on his MLB.com/blogs hub. This story was not subject to the approval of Major League Baseball or its clubs.