Pitching, organizational depth biggest needs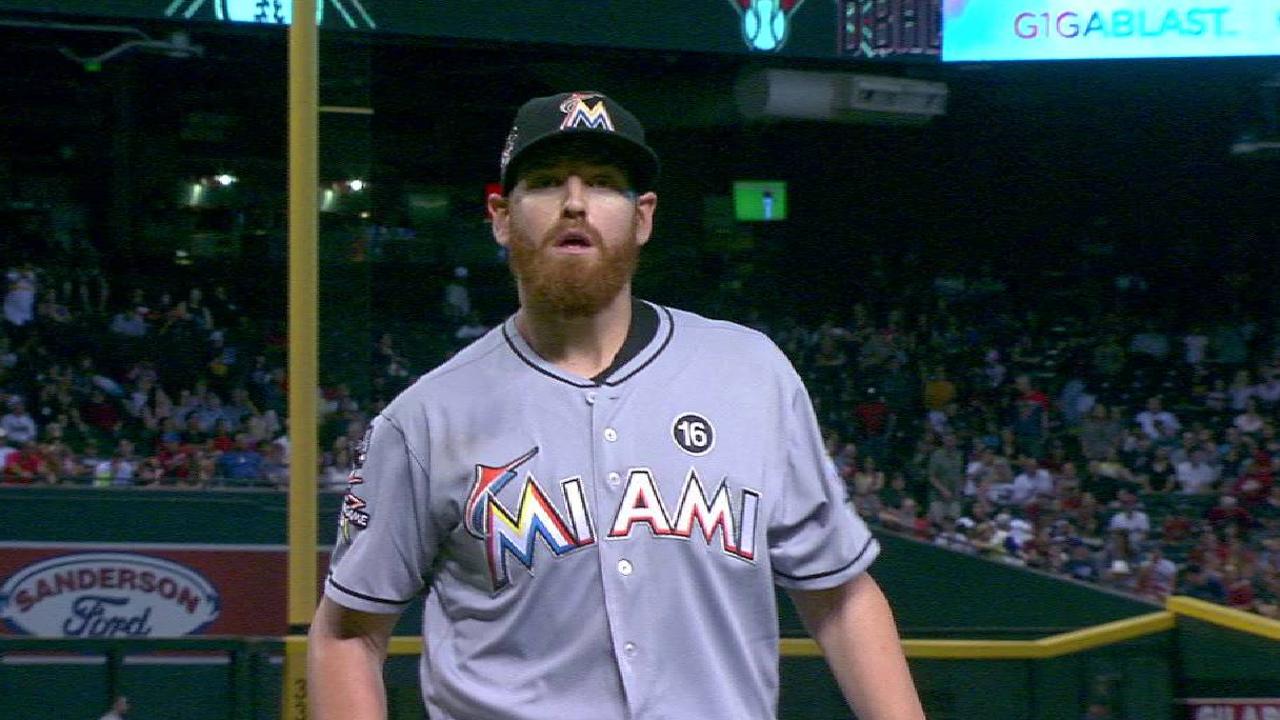 MIAMI -- A new chapter in Marlins history is set to begin.
The group led by Bruce Sherman and Derek Jeter assumed ownership of the franchise from Jeffrey Loria last week, and it will be tasked with rebranding a franchise that has not had a winning season since 2009 or made the playoffs since '03. With change comes uncertainty, and until a clear vision is presented, it remains to be seen whether the club will stay the course or move the roster in another direction.
What the 2017 season revealed is the Marlins have a strong core, led by All-Star right fielder Giancarlo Stanton, but issues are glaring in terms of pitching and overall depth. The challenge for the new regime will be to get the organization on solid footing for a brighter future.
Biggest needs
1. Starting pitching: The most glaring need may also be the most difficult to fill. The plan in 2017 was to go with proven veterans who displayed durability. It didn't pan out. Edinson Volquez, the Opening Day starter who threw the Majors' only no-hitter this season, is recovering from Tommy John surgery and may miss all of '18. Wei-Yin Chen has a partial ligament tear in his left elbow, and he pitched late in the year out of the bullpen. Dan Straily, Jose Urena, Adam Conley and rookie Dillon Peters are the frontrunners to fill four spots. Still, there's a lack of a true ace. Finding one will be one of the most-watched offseason searches.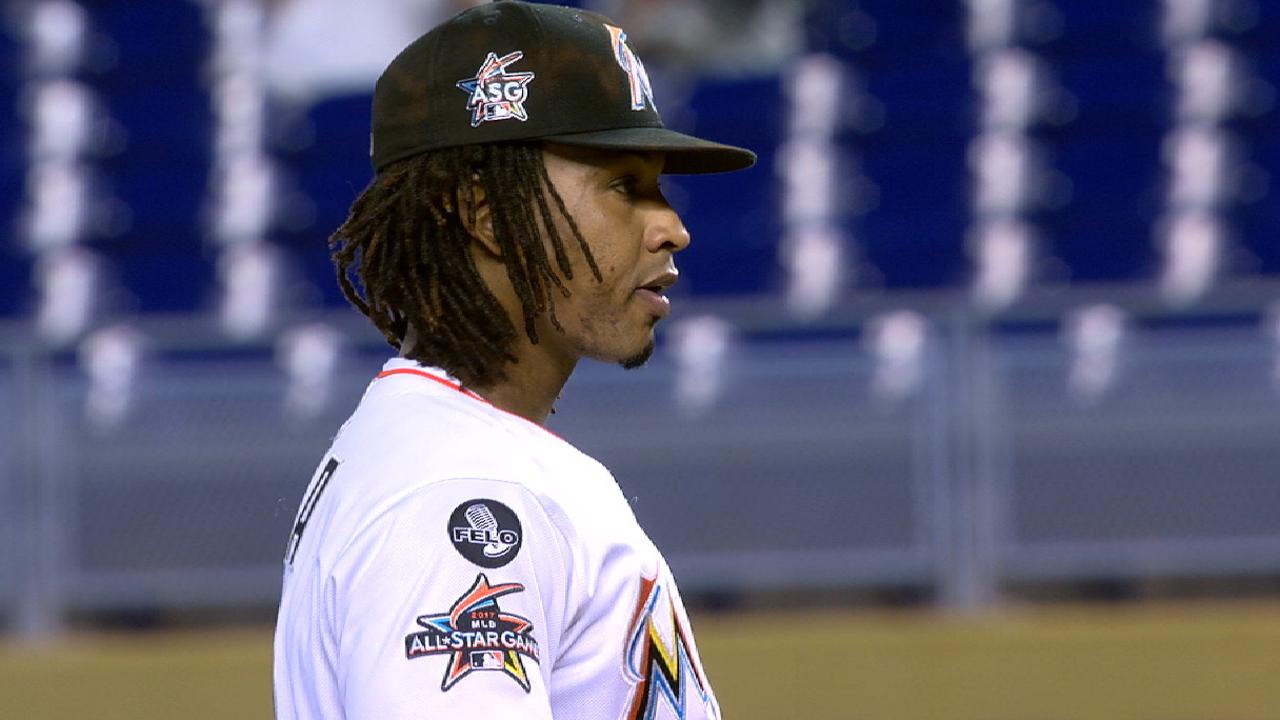 Possible free-agent fits: Michael Pineda, Wade Miley, Alex Cobb, John Lackey, Matt Moore, Bartolo Colon, Tyler Chatwood
2. Organizational depth: A big reason the Marlins ran out of steam in September is because of their lack of organizational depth, and it wasn't just a shortage of pitching. Stanton, Marcell Ozuna and Christian Yelich were the mainstays in the outfield. Each stayed healthy and played in more than 150 games. But other areas were exposed. Third baseman Martin Prado missed most of the year with hamstring and knee injuries. Shortstops JT Riddle (left shoulder surgery) and Miguel Rojas (fractured right thumb) each spent more than two months on the disabled list. First baseman Justin Bour missed two months due to injuries. There just weren't enough options in the system to sustain significant injuries, and that caught up to the club in the final weeks.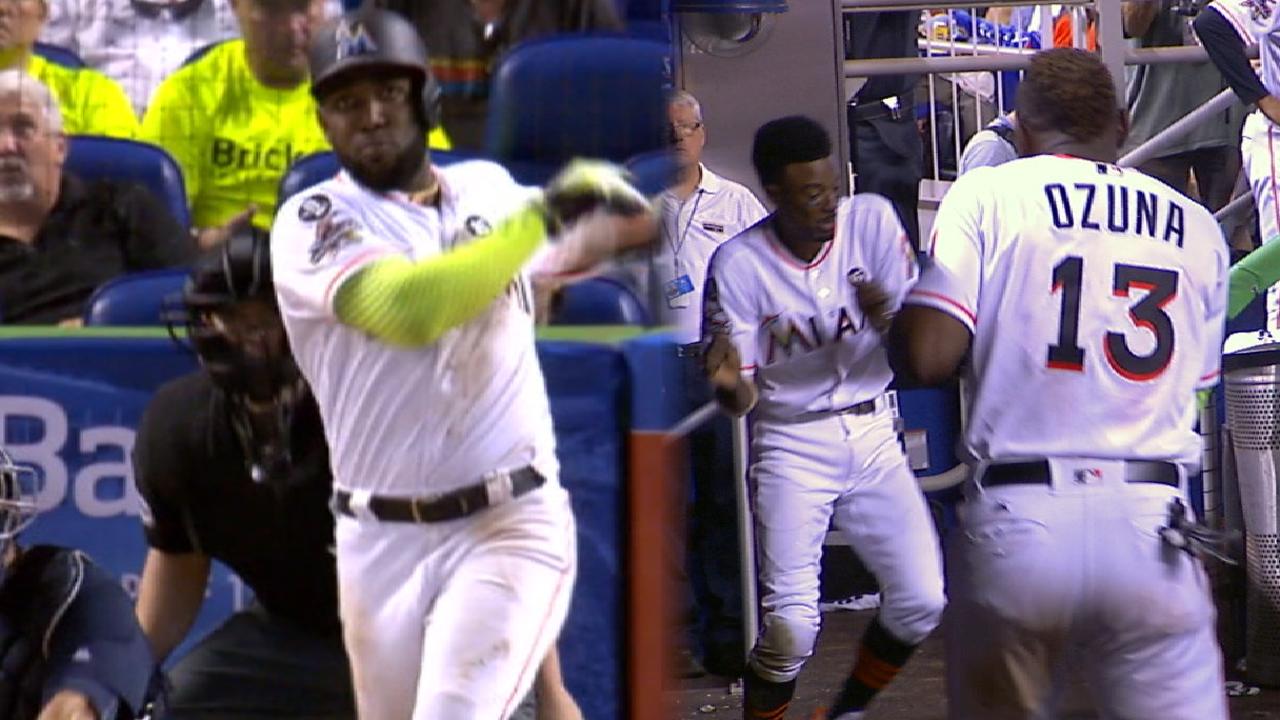 Possible FA fits: J.D. Martinez, Eduardo Nunez, Neil Walker, Stephen Drew, Danny Valencia
3. Closer/bullpen: Trading closer AJ Ramos to the Mets and David Phelps to the Mariners in July created needs at the back end of the bullpen. Still, the relief corps is the one area of depth the organization had in 2017, but there are still plenty of questions. Who will close? Kyle Barraclough is an option for '18, but he has never been a closer. Those final outs often are the toughest to get, and there is not a proven option. Brad Ziegler, a veteran, has closing experience, but ideally, the team would like him more in a setup situation. Drew Steckenrider, a hard-throwing rookie, has closer potential, but he hasn't pitched a full season in the big leagues. If Nick Wittgren (elbow) is heathy, he's a potential candidate.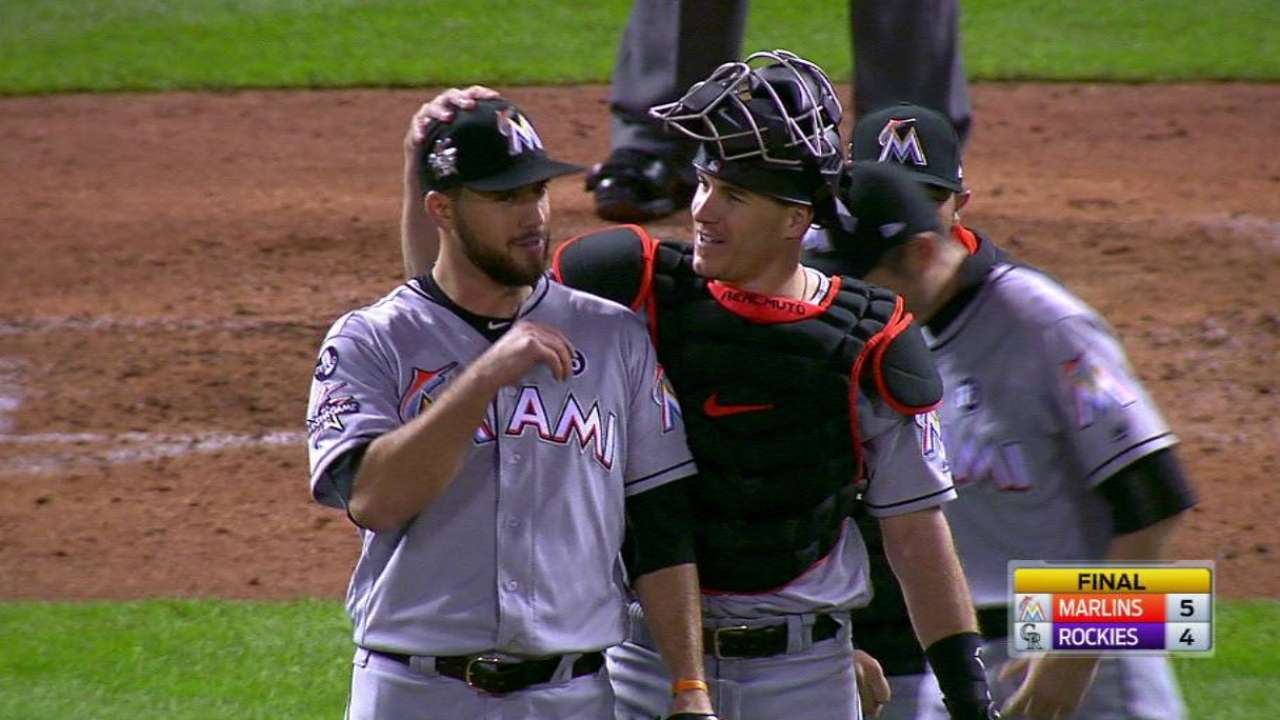 Possible FA fits: Steve Cishek, Tyler Clippard, Pat Neshek, Luke Gregerson, Neftali Feliz, John Axford, David Hernandez
Gray areas
1. Third base: Prado has two more seasons left on his three-year, $40 million contract. Because he has missed so much time due to injuries, it will be difficult to deal the veteran infielder. If he proves his health in Spring Training, Prado becomes a trade possibility -- perhaps before Opening Day -- or next July, prior to the non-waiver Trade Deadline. Rookie Brian Anderson, a September callup, has shown promise, but he may need more Triple-A experience before he is truly ready to play every day in the big leagues.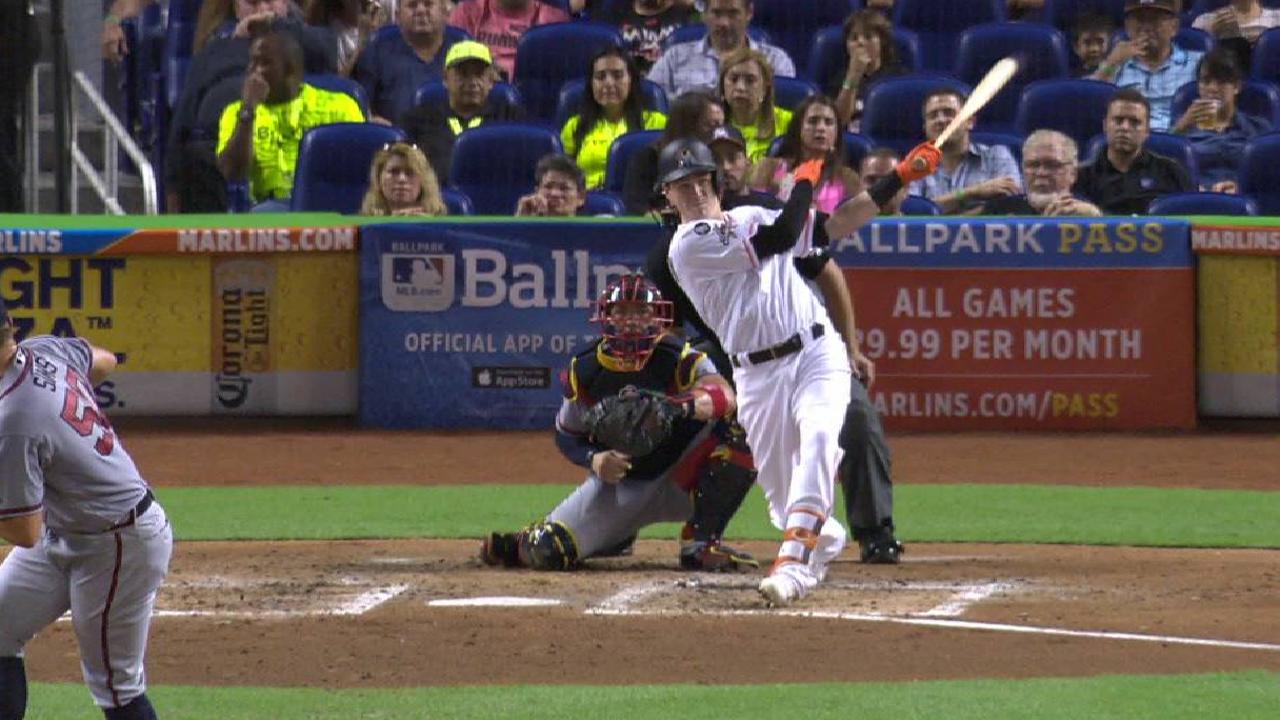 2. Shortstop: Miami traded Adeiny Hechavarria to the Rays midseason because the Marlins felt Riddle was ready to handle the job full-time. The left-handed-hitting infielder showed potential and occasional power. But the injury creates concern as to whether he will be ready for Opening Day. Along with recovery from the injury, the missed games are also something to take into account. Riddle has missed more than half the year, and he may not be completely up to speed regarding his timing. Rojas played shortstop much of the second half, and he could be ready to play every day. But an MRI recently revealed Rojas has a mild tear in his left rotator cuff. He says it won't require surgery, but the shoulder has bothered him for a few seasons.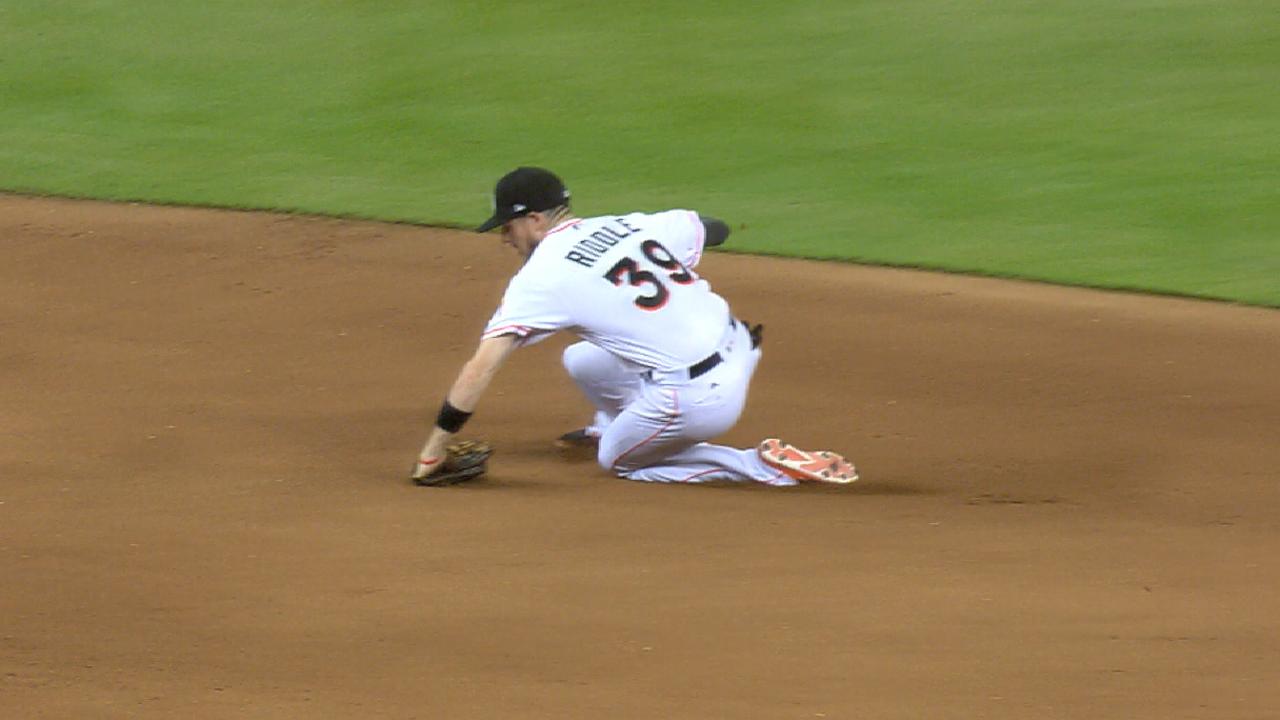 X factors
Stay the course or sell? How Stanton goes, so goes the Marlins, right? Well, that may literally be the case. If the new ownership group decides to rebuild, there's a chance Stanton, who has $295 million remaining on his contract, could be dealt. Stanton has a full no-trade clause, but he likely would approve moving on, instead of being part of a rebuild. If Stanton goes, that could trigger whether other core players are dealt as well -- like Ozuna, Yelich and second baseman Dee Gordon. Whichever is the course, Miami will likely have a busy offseason.
Joe Frisaro has covered the Marlins for MLB.com since 2002. Follow him on Twitter @JoeFrisaro and listen to his podcast. This story was not subject to the approval of Major League Baseball or its clubs.