Giants set to reveal Willie Mac Award winner
Honor bestowed yearly to team's most inspirational player
SAN FRANCISCO -- Regardless of how the Giants fare, even in a lost season such as this one, their calendar concludes with a touch of grandeur.
It's the night that the Willie Mac Award is bestowed upon the player whose demeanor throughout the season best recalled that of Willie McCovey, the Giants' legendary first baseman. This year's winner will be announced before Friday's Giants-Padres series opener at AT&T Park.
The Willie Mac ceremony will begin what promises to be an emotional weekend for the Giants. Saturday, Matt Cain's starting assignment in his final Major League appearance before entering retirement will stir plenty of sentiment.
• Cain retiring after 13 seasons with Giants
Make no mistake -- naming the Willie Mac Award winner won't be just a warmup act for Cain's outing.
The honor is conferred upon a Giant who maintained superior competitiveness between the foul lines and unstinting class outside them, as McCovey did during a career that spanned four decades. It's typically associated with being the team's most inspirational player. That simple label may have more resonance in a season such as this one, when the Giants are destined for last place and performing with dignity and integrity becomes more difficult.
Giants coach Shawon Dunston, the award's 1996 winner, said the Willie Mac recipient is viewed as an example.
"Especially of how you carry yourself whether you're winning or losing," he said. "[When] you lose a lot, people look at you as a leader -- not the best player on the team, but a leader, especially when things are not going well. They look at you to lead the team by example."
The list of winners since right fielder Jack Clark earned the inaugural award in 1980 includes numerous Giants whose contributions, as Dunston indicated, transcended statistical accomplishment: Joe Morgan in 1982, Jose Uribe in 1988, followed by Dave Dravecky the following year, Robby Thompson in 1991, Cain in 2009, Ryan Vogelsong in 2011, Matt Duffy in 2015.
The Willie Mac Award is free from flukes or frauds. Every year, it seems, a deserving player takes it home. No wonder past winners frequently return out of respect for McCovey and the new honoree. Aside from recipients among uniformed personnel, Willie Mac alumni expected to be present include Clark, Dravecky, Vogelsong, Larry Herndon (1981), Mike "Tiny" Felder (1992), Marvin Benard (1999), Ellis Burks (2000) and Andres Torres (2010).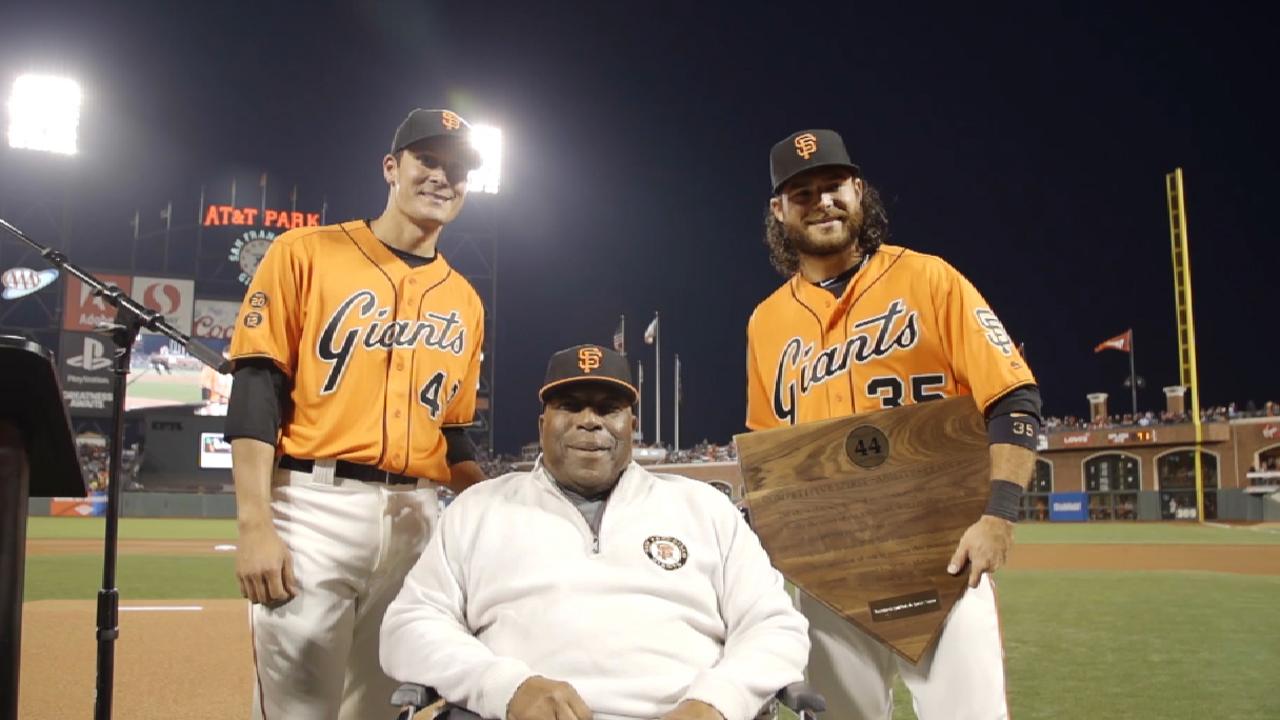 "As the years have unfolded, this award, like all awards, gathers prestige because of the types of guys who have won it," said Mike Krukow, the broadcaster and former pitcher who received the award in 1985 and '86.
Krukow noted that those who cast votes -- including players, manager Bruce Bochy and his coaching staff, and McCovey himself -- never get it wrong.
"And they won't get it wrong this year," Krukow said.
Here's a look, in alphabetical order, at several unofficial candidates from this year's roster:
Ty Blach, left-hander: Compensating for a lack of electrifying stuff with sheer determination, Blach is absolutely fearless. Relying on command and guile, he recorded a respectable 8-12 mark in 33 games (24 starts). Though he occupied the starting rotation's No. 5 spot, he frequently looked deserving of a more prominent role, such as when he threw the Giants' first shutout of the year on June 2 at Philadelphia.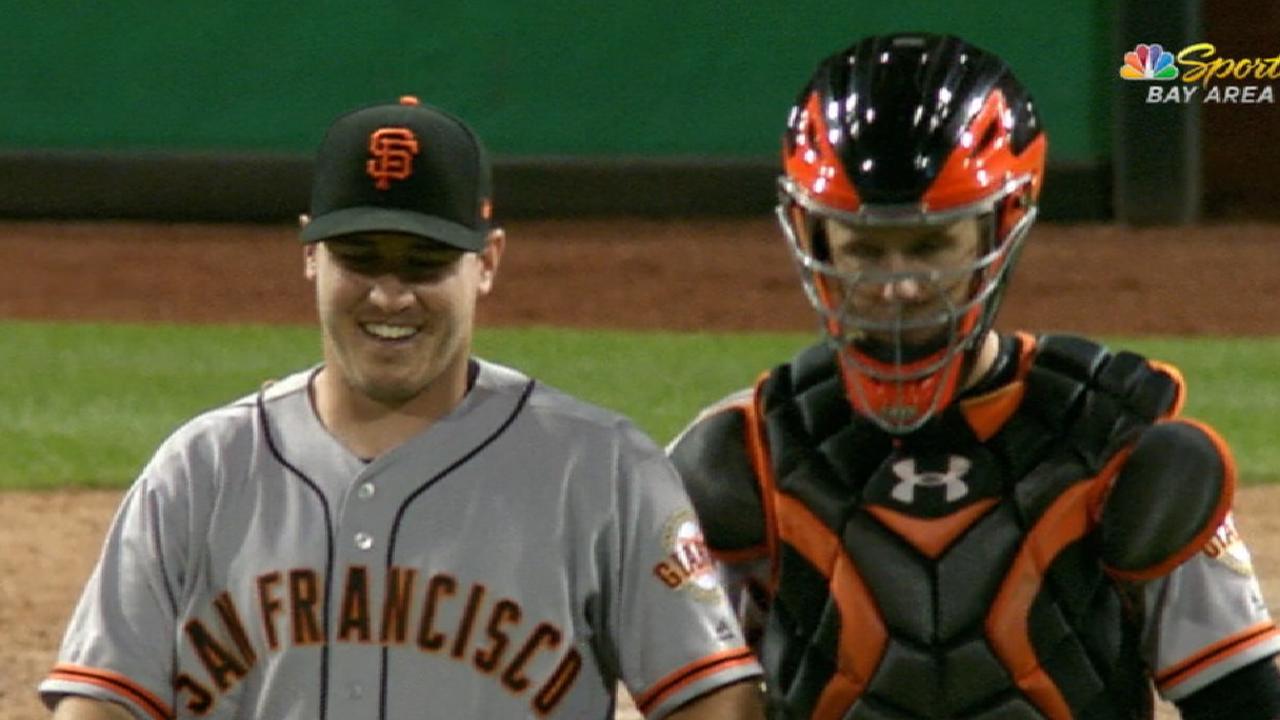 Brandon Crawford, shortstop: Many Willie Mac winners overcame some sort of adversity. Crawford played virtually the entire season after his sister-in-law died of an asthma attack April 12. Crawford's .249 batting average represents a 26-point drop from last year, but he leads the team with 14 home runs and 73 RBIs and has sustained his two-time Gold Glove Award-winning level of defense. Crawford shared last year's Willie Mac with left-hander Javier Lopez; Krukow and Bengie Molina (2007-08) are previous back-to-back winners.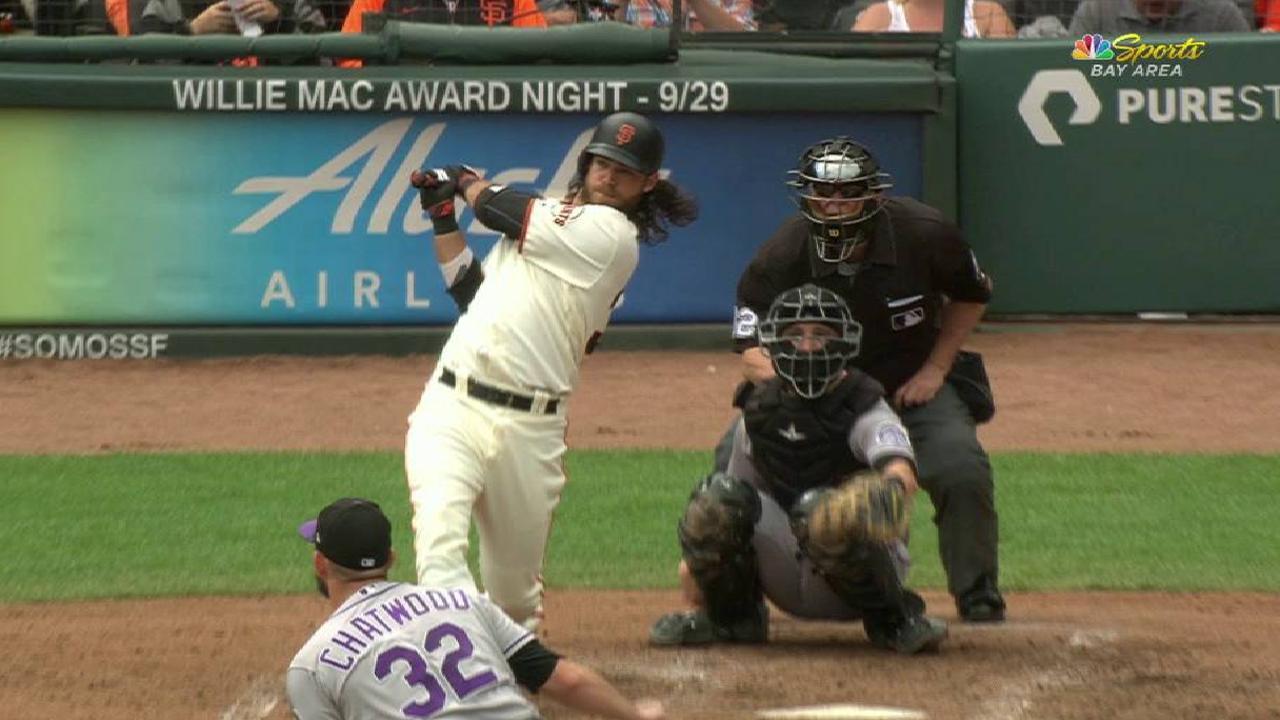 Gorkys Hernandez, outfielder: From all appearances, Hernandez appeared destined to be released or demoted through the season's first two months. He hit .175 through May and didn't raise his batting average above .200 for good until June 16. Since that date, Hernandez has hit .292 while establishing himself as possibly the Giants' best defensive outfielder.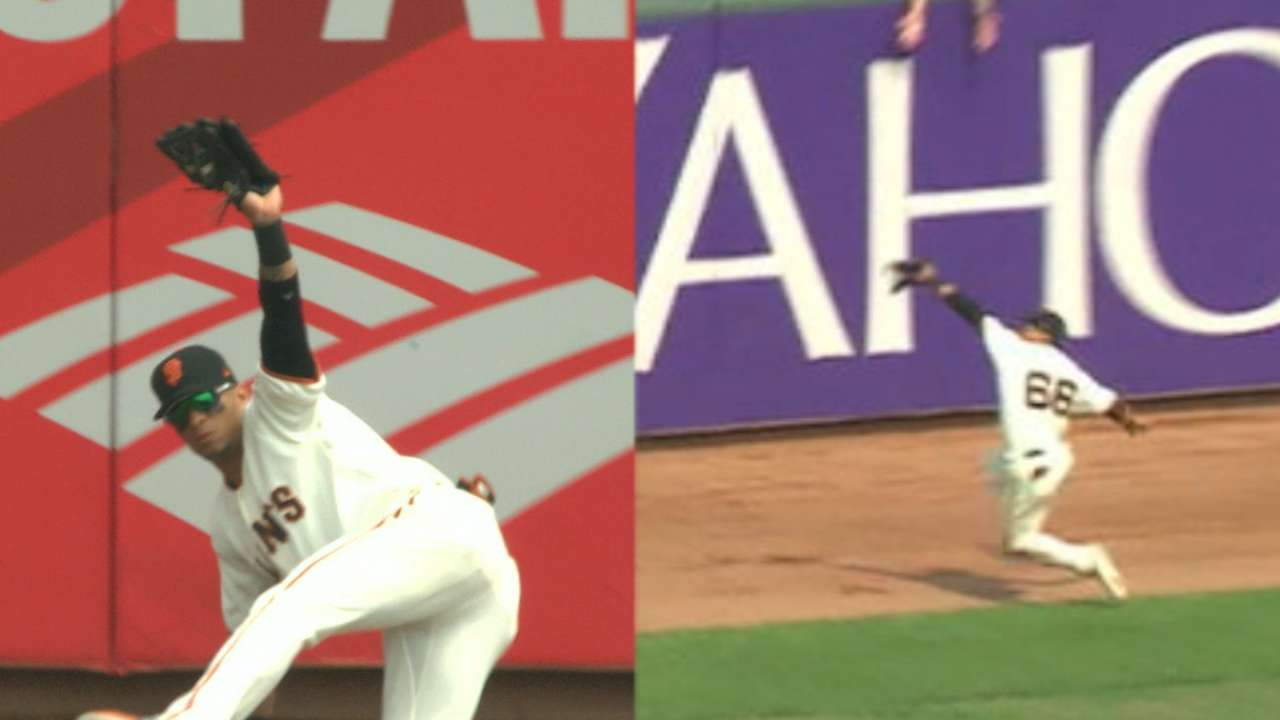 Joe Panik, second base: He actually improved offensively after sustaining a concussion in mid-August. Owning a .271 average when sidelined, he has raised that figure to .285 by hitting .340 (with a .914 OPS) since returning from the disabled list. Like his double-play partner Crawford, Panik -- the National League's reigning Gold Glove winner at his position -- has remained efficient defensively.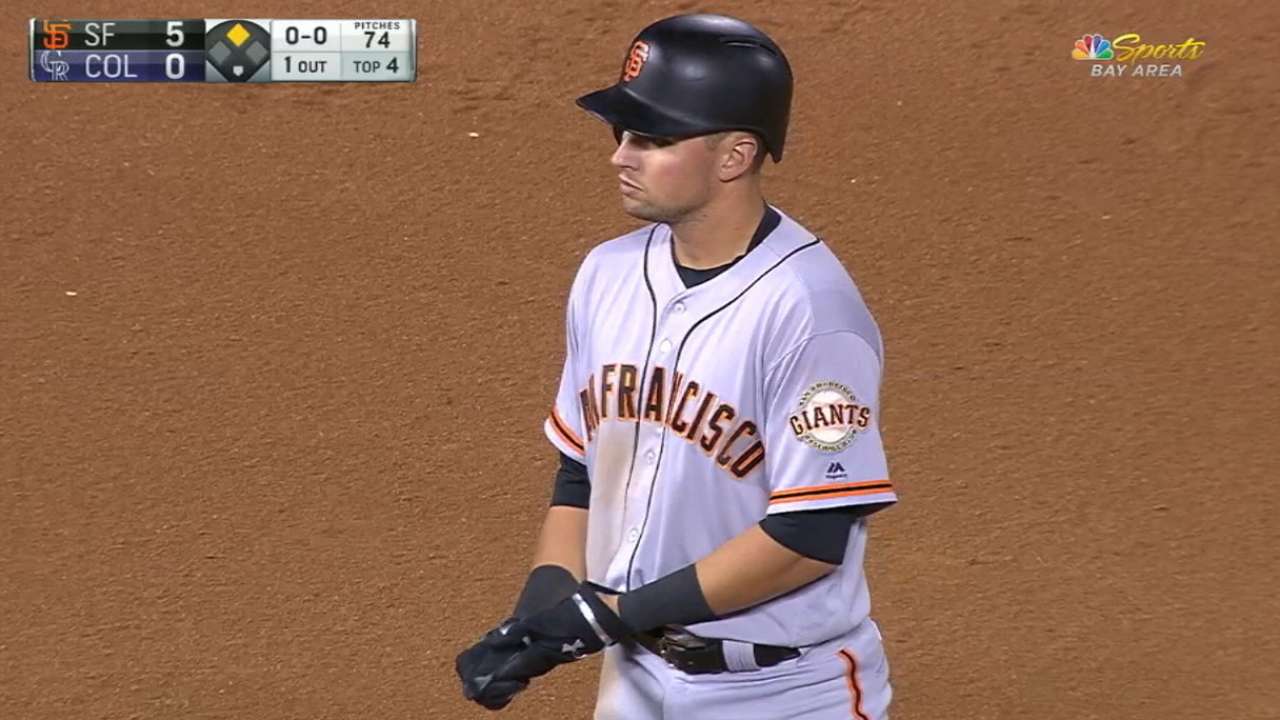 Buster Posey, catcher: He has kept his batting average above .300 despite nagging injuries to both hands late in the season. Posey prides himself on his catching -- he won a Gold Glove last year -- but never complains about occupying first base, as he has frequently done in Brandon Belt's concussion-enforced absence. Posey won the Willie Mac Award in 2012, the year after he sustained multiple left leg injuries in a home-plate collision.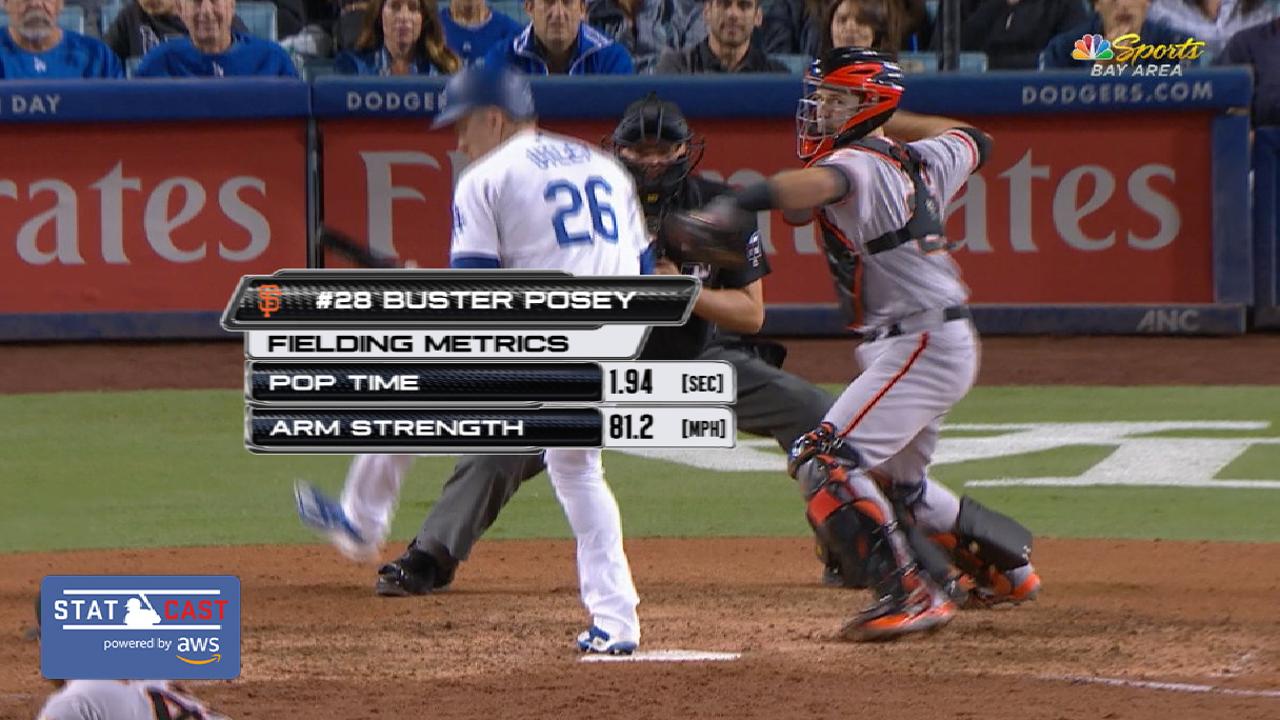 Jeff Samardzija, right-hander: He has established himself as a workhorse by exceeding 200 innings for five consecutive seasons, including the last two with San Francisco. Maintaining an attitude shaped partly as an All-America wide receiver at Notre Dame, where performing lackadaisically on a single play would be a mortal sin, Samardzija brings noticeable intensity to the mound with every start.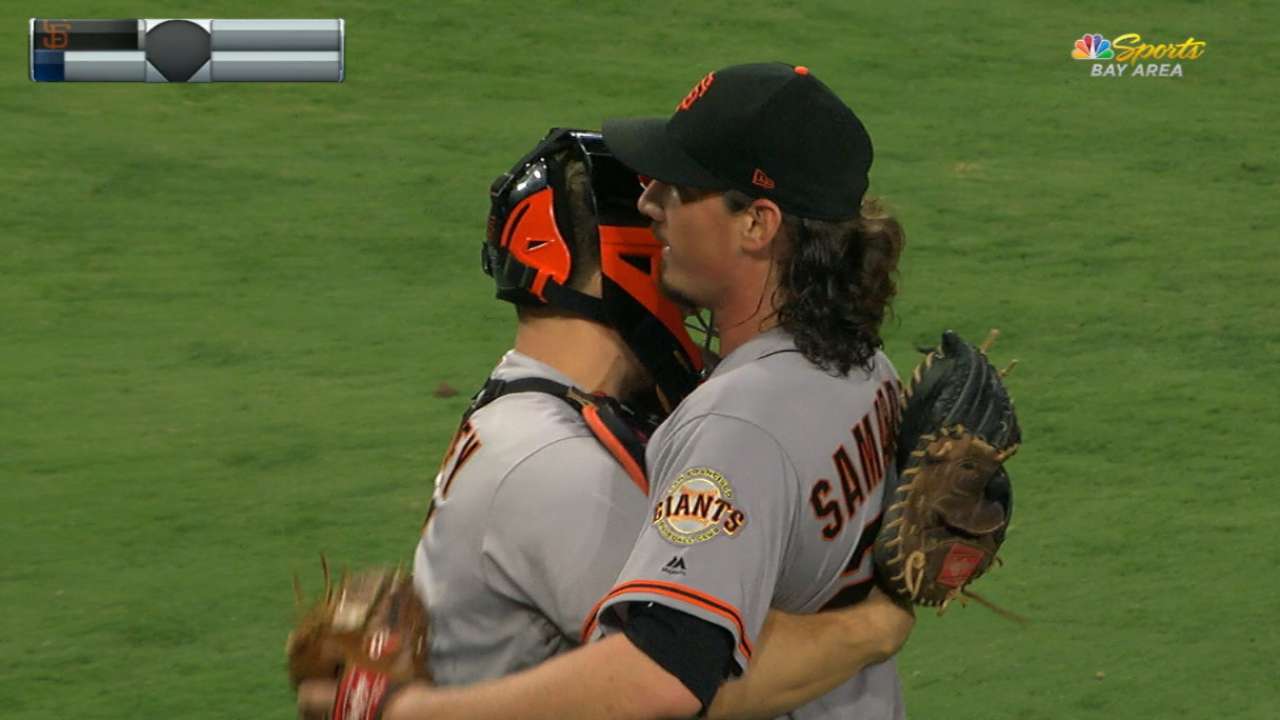 Chris Haft has covered the Giants since 2005, and for MLB.com since 2007. Follow him on Twitter at @sfgiantsbeat and listen to his podcast. This story was not subject to the approval of Major League Baseball or its clubs.