Orlando potential CF option for Royals in '18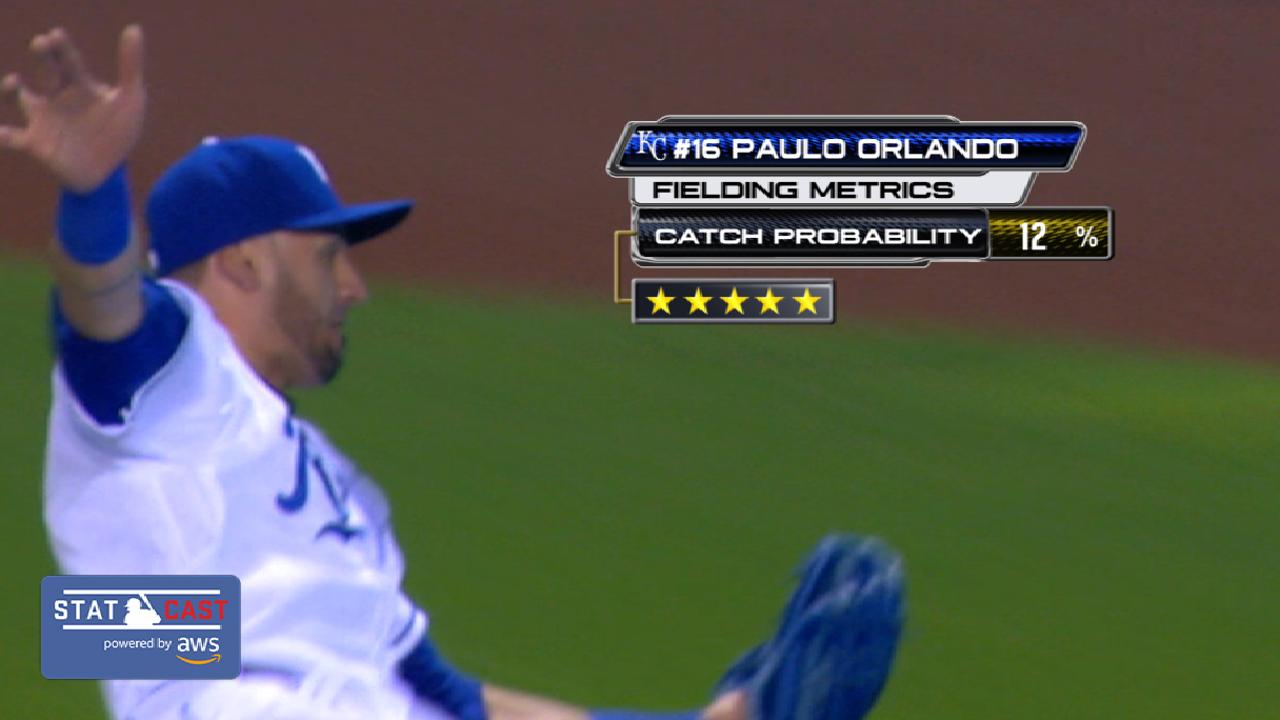 KANSAS CITY -- The decision on who will play center field for the Royals next season is still perhaps months away.
The club first must sort through its financial options for 2018 and determine which free agents it will be able to re-sign, including present center fielder Lorenzo Cain.
But if the Royals can't bring Cain back, the most obvious internal solution is Paulo Orlando, who has put together back-to-back games, including a home run and a double in the Royals' 4-1 loss to the Tigers on Thursday night at Kauffman Stadium. It's reminiscent of the player who burst onto the scene in 2016 when he hit .302 in mostly regular duty. He slugged at .405, stole 14 bases and flashed his impressive speed and range in the outfield.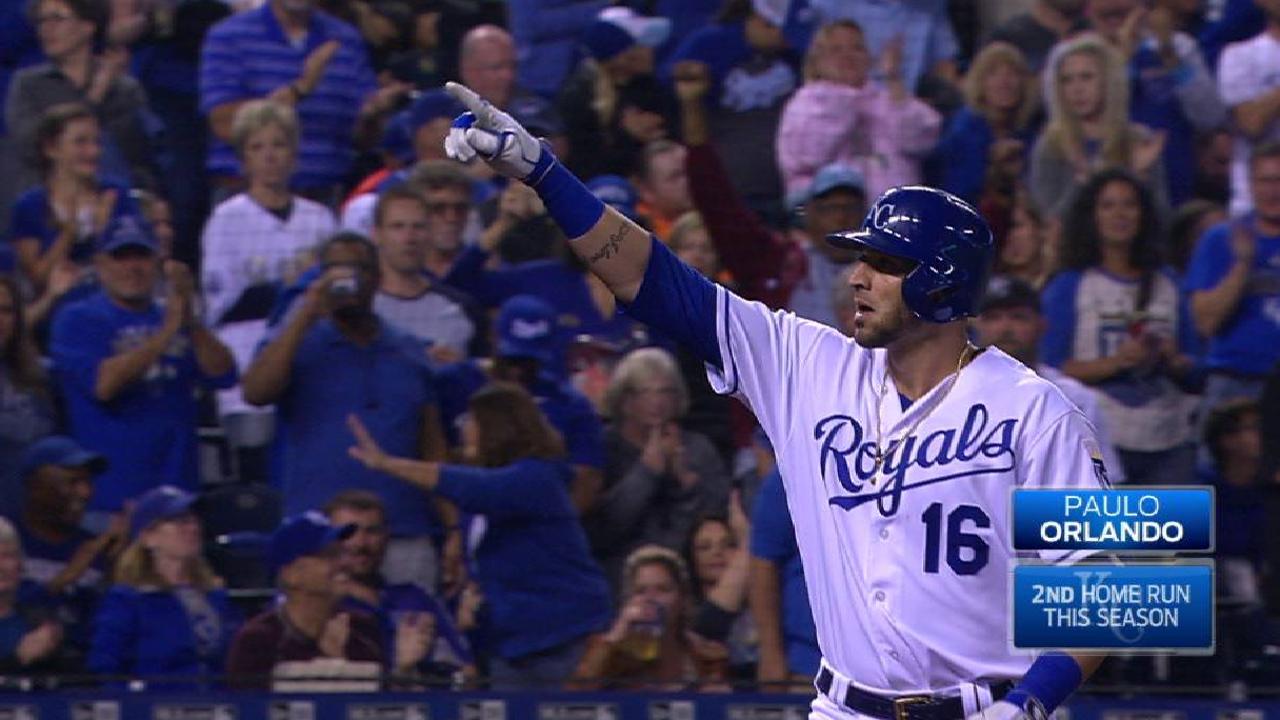 Royals fans got to see that range again on Wednesday night when Orlando chased down a liner from Tigers third baseman Nicholas Castellanos headed for the right-center-field gap. Statcast™ rated it a five-star catch.
"That's as good a catch as you'll see," Royals manager Ned Yost said. "I didn't think there was any way he'd get there."
Yost, too, has mentioned the option of Orlando being the center fielder in 2018.
"I think that's probably his best position," Yost said. "He's good in left and in right. Playing in center, he shows off his range."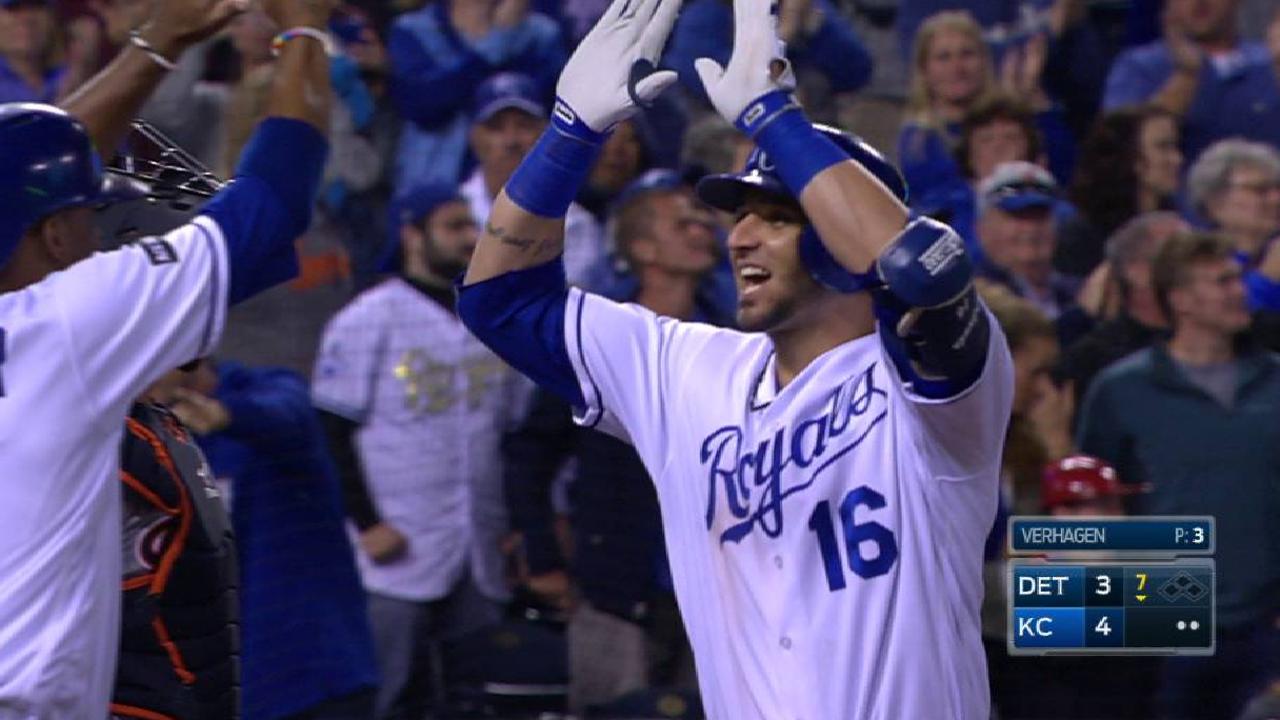 The Royals were hoping that Orlando would follow up his strong 2016 season with another this year. He was their right fielder to open the season.
But Orlando, 31, got off to a miserable start and was hitting .149 with no home runs and two RBIs on April 20. He was optioned back to Triple-A Omaha the next day to work on his swing.
But life didn't get easier for Orlando in the Minors. He sustained a fractured tibia in late May. And when Orlando finally came back in August, he had a setback in the same area and missed more time.
"Tough year," Orlando said. "I started pretty good [in Spring Training] and then I got sent out to make an adjustment in my swing. Then I got hurt. I had a lot of time to think about myself. I tried to be healthy and get myself back here and help the team."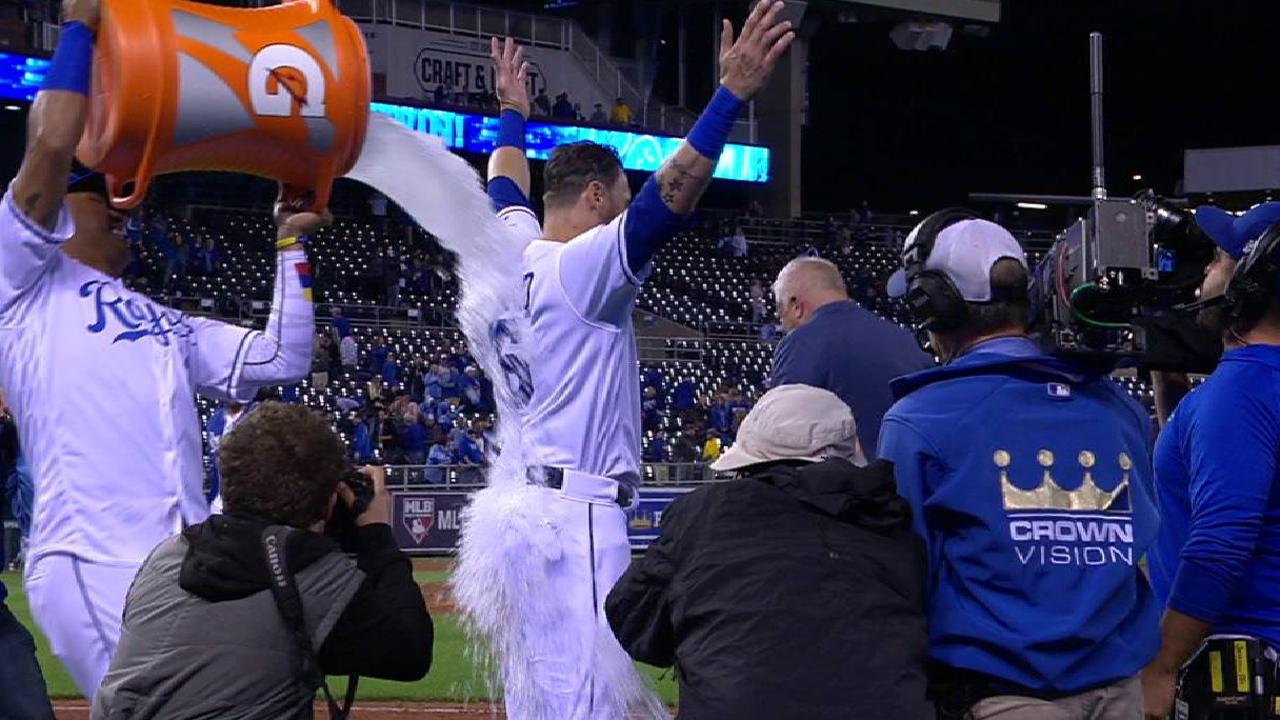 Orlando on Wednesday and Thursday showed glimpses of his 2016 offensive season. He shot a hard single to right on Wednesday in his second at-bat -- a trademark of his 2016 season -- and smashed a go-ahead two-run homer his next time up.
On Thursday, Orlando doubled off the left-field wall and later homered.
"He hit that line drive to right [on Wednesday], we saw a bunch of that last year," Yost said. "That curveball, hitting it deep into the night, we saw some of that last year, too ... vintage Paulo."
The Royals may be counting on some of that vintage Paulo in 2018.
Jeffrey Flanagan has covered the Royals since 1991, and for MLB.com since 2015. Follow him on Twitter @FlannyMLB. This story was not subject to the approval of Major League Baseball or its clubs.