MLB.com Columnist
Jonathan Mayo
How they were built: D-backs
New front office able to turn things around in first season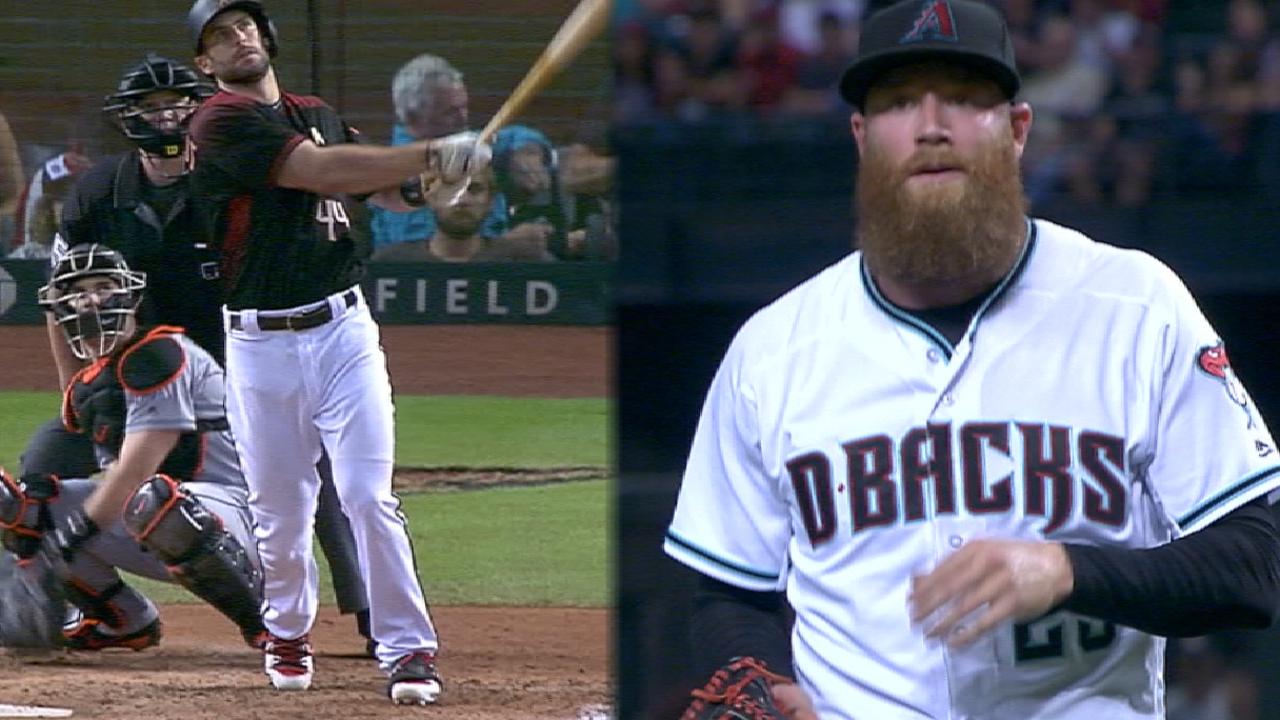 MLBPipeline.com is breaking down how each of the postseason teams was built, looking at the composition of their projected Division Series rosters.
The D-backs are back in the postseason for the first time since 2011 and surpassed the 90-win mark for the third time in the 16 years since they won the World Series back in 2001. It's not quite the turnaround of the Minnesota Twins, who lost 100 games in 2016, but the D-backs more or less have flipped their record around after a disappointing fourth-place finish in the NL West a year ago.
Like the Twins, Arizona has a new braintrust running things in the front office, starting with general manager Mike Hazen and including assistant GMs like Jared Porter and Amiel Sawdaye. All cut their teeth with the Red Sox, who know a thing or two about winning.
Before thinking this new group are miracle workers, it should be pointed out the D-backs had some good players already in house when Hazen and company joined the organization in October 2016. This was a team some predicted would compete for the playoffs a year ago, but they underperformed for a variety of reasons.
"We were fortunate to come into a team that had a lot of talent," Sawdaye said. "There's no doubt there were players who underperformed. Zack Greinke is one of the top five pitchers in baseball and Paul Goldschmidt is a perennial MVP candidate. It's very rare to come into a team with those two consistent, impactful players.
"Coming in the general consensus was we had a lot of really good players, but how do we get them to perform up to the potential they should or could reach."
To that end, perhaps the biggest acquisition the D-backs made was the hiring of Torey Lovullo as the manager. The front office group knew Lovullo well from his time as a coach for the Red Sox, and while this was his rookie campaign as a big league skipper, his long resume as a Major League coach and Minor League manager pointed to him as the right man for the job.
"I think the players needed a different voice," said Sawdaye, who also believed that the addition of more analytical data given to players had an impact. "The trust factor that Torey brought was important to us. I think that was one of the biggest reasons as to why there was such a quick turnaround.
"There were things that slightly moved the needle, but the players obviously deserve the credit. They turned it around. They believed they had a better team than the team from last year."
HOMEGROWN

Player, how acquired, year, Baseball-Reference WAR (15.4):
Paul Goldschmidt, Draft, 2009 (8th), 5.8
A.J. Pollock, Draft, 2009 (1st), 2.9
Archie Bradley, Draft, 2011 (1st round), 3.7
Andrew Chafin, Draft, 2011 (supplemental 1st), 1
Jake Lamb, Draft, 2012 (6th), 1.4
Jimmie Sherfy, Draft, 2013 (10th), 0.6
It will be a while before this front office will have its own homegrown player impact the big league roster (No pressure, Pavin Smith). But a decision made involving one of the homegrown players, aside from putting Goldschmidt in the lineup every day, has paid a huge dividend.
When Bradley was taken seventh overall in the 2011 Draft, everyone saw him as a future front-line starter. He had size, stuff, athleticism -- all the ingredients to get there. Except he hadn't been able to. Bradley had spent the 2016 season in the big league rotation, and while he missed bats, he also gave up a lot of hits and walks en route to an ERA over 5.00.
He competed for a spot in the rotation this spring, but was on the outside looking in, leaving a choice of sending him to Triple-A as starting insurance or putting him in the bullpen.
"His personality, having him around, knowing what he brings to the table from a leadership standpoint, even as a young player," Sawdaye listed as reasons for moving him to a relief role. "He might blow 97-98 mph in the 'pen with a hammer. We might have what Archie Bradley is now."
Maybe Bradley one day returns to starting, but it's hard to argue with the impact he's had in his new role. His 3.7 WAR puts him 11th among all pitchers, and first among relievers, in the National League.
"We had a need and he took off," Sawdaye said. "He's extremely talented, as we all know. He has the stuff to be a frontline starter and to be a closer. He is a young player, but he is also a leader in our clubhouse. The bullpen allowed his personality to really come out. Who knows what the future holds, but this is and was the best role for him the team and he's embraced this role."
TRADES/WAIVERS

Player, year, acquired from, bWAR (20.2):
Patrick Corbin, 2010, Angels, 3
Brandon Drury, 2013, Braves, 1.6
Zack Godley, 2014, Cubs, 4.4
Robbie Ray, 2014, Tigers, 5
Ketel Marte, 2016, Mariners, 1.1
Taijuan Walker, 2016, Mariners, 2.8
David Hernandez, 2017, Angels, 0.1
J.D. Martinez, 2017, Tigers, 2.6
Adam Rosales, 2017, A's, -0.5
+ Christian Walker, 2017, Reds
+ Acquired via Waivers
The first trade Hazen made has had a definite impact, with both Walker and Marte, who came from Seattle in the Jean Segura trade, playing roles down the stretch and into October. But there's not question it's the most recent deal that might have put the D-backs over the top.
Arizona sent three Minor Leaguers to the Tigers in return for Martinez on July 18. Martinez had 16 home runs in 57 games at the time. He's hit 29 since.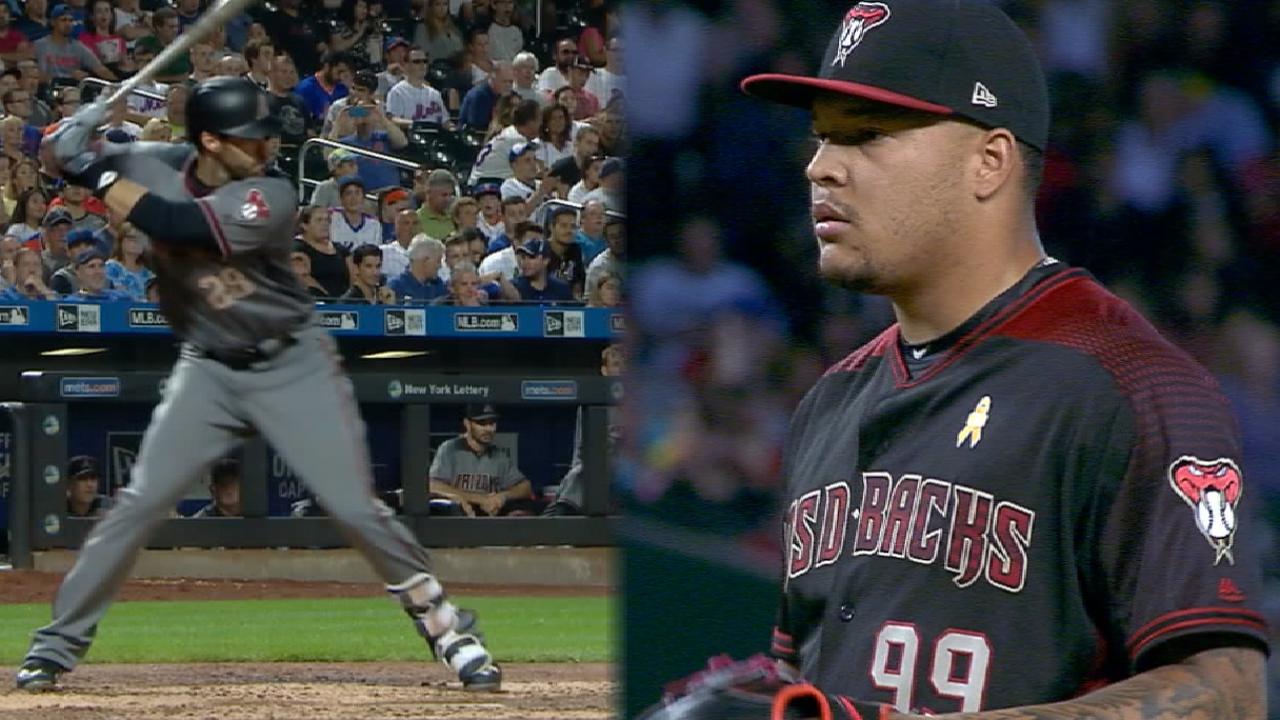 "I don't think anyone could've imagined we'd get his kind of statement from J.D.," Sawdaye said. "He obviously has gone out and provided right-handed power for us, he's lenghthened out our lineup. He's really helped Goldy; people are pitching to him now that probably wouldn't have. He's probably the most feared hitter in the National League right now.
"But it's also the way he prepares for the game, his overall interest in hitting. He charts every pitcher he faces. It's impressive. He's a leader in the clubhouse that we didn't imagine because we didn't know him that well. We've been fortunate that we got him at the right time. Hopefully, it continues."
FREE AGENTS

Player, year, bWAR (10.3):
David Peralta, 2013, 2.5
Zack Greinke, 2015, 6.1
Jeff Mathis, 2016, -0.6
Kristopher Negron, 2016, -0.2
Fernando Rodney, 2016, 0.4
Gregor Blanco, 2017, -0.1
Jorge De La Rosa, 2017, 0.7
Daniel Descalso, 2017, -0.3
Chris Iannetta, 2017, 1.8
Because of the belief in the talent in place when they first took over, Hazen and company didn't feel the need, and didn't necessarily have the budget, to make a big free agent splash in the offseason. Instead, they went shopping for veteran role players. They may not have put up huge numbers, but they certainly helped turn this team from a 90-loss to a 90-win club.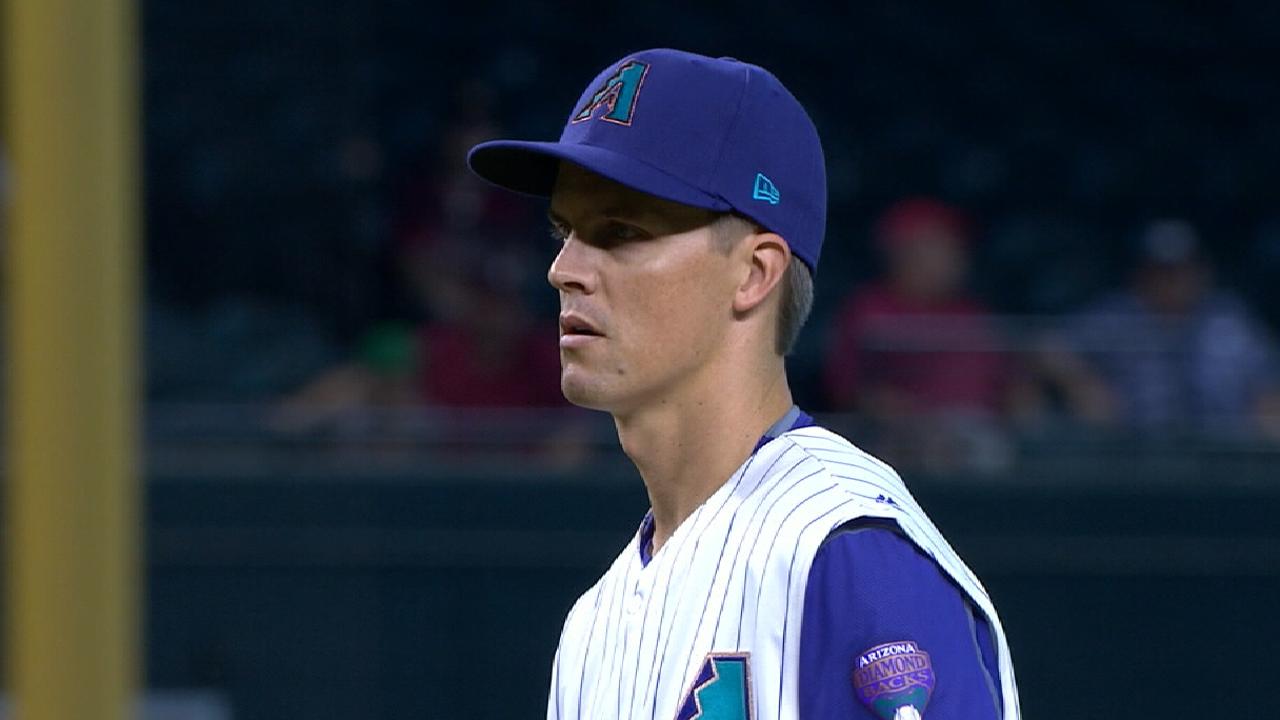 "These are guys who have been there, guys who have won," Sawdaye said. "Changing the culture in the clubhouse is important. All the teams I've been around that have been really good teams, we've always had those guys.
"They know their roles, they know why we brought them in. We were fortunate to bring the right guys in. You can always put them out there, but they've exceeded our expectations. They've performed on the field and they've done everything we've hoped for off the field."
Jonathan Mayo is a reporter for MLBPipeline.com. Follow him on Twitter @JonathanMayo and Facebook, and listen to him on the weekly Pipeline Podcast. This story was not subject to the approval of Major League Baseball or its clubs.