In My Words: Hawk says goodbye to road life
White Sox broadcasting legend will no longer travel with team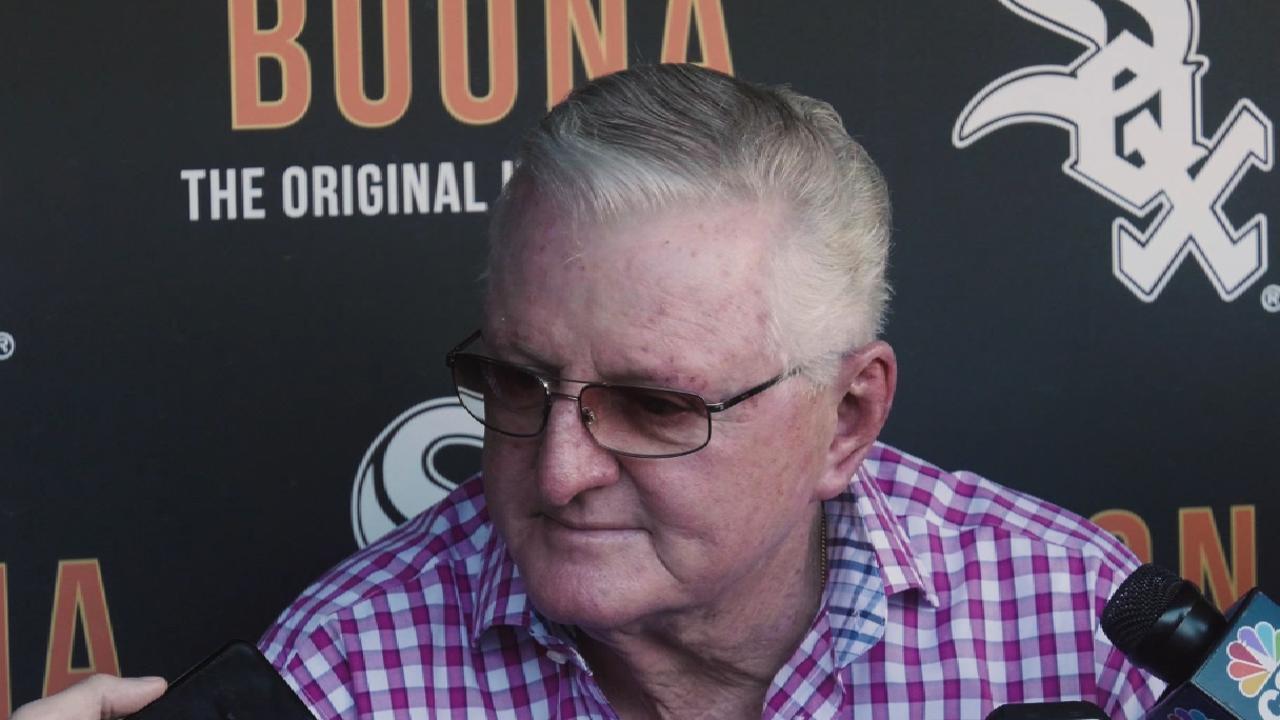 Somebody told me the other day, "Hawk, you've probably spent 25-30 years of your life traveling on the road as a player and broadcaster."
I tried to absorb what the person said. If you put it like that, it sounds like a lot. But I never thought of it that way. Traveling doesn't bother me one bit. It's been the only thing I know. That and baseball.
The only thing that has bothered me lately is that my grandkids have a lot of their games that I'd like to see. I miss them because I'm on the road.
It's a big reason why it is time to scale back. I am wrapping up my last season on the road with the White Sox. Next year, I will call primarily Sunday home games and then become a White Sox ambassador.
It's going to be different not being on the road. I've been doing it since I was a kid. We had a great American Legion team growing up, and we played 35-40 games during the summer. So I was used to traveling when I signed my pro contract at 17.
I remember when I played in the New York-Penn League, we had 18 players and a manager. No coaches. The manager also was the trainer and bus driver. We had a mini bus with only 15 seats for 18 players. I was the new guy, so I had to sit on all the luggage and equipment. That bus was so overloaded that when we went up those hills, if you had to go to the bathroom, you'd jump off, then jump back on again without it stopping.
We weren't making much. But if you found a boarding house that charged $1.50 for an all-you-can-eat, that was great. I was in hog heaven.
When I got to the Kansas City Athletics, we traveled as cheaply as possible because of Charlie Finley. What a jerk. In fact, that mule, his mascot "Charlie O," traveled better than we did. Charlie gave him a suite. I can remember Charlie yelling at us in Detroit, because he was having trouble getting the mule up the escalator.
My favorite roommate was Frank Howard. "Hondo" was 6-foot-8, 303 pounds with a 36-inch waist. You had to see to believe how much food this guy ate. His appetite was incredible. He was making a lot more money, and whenever we'd order room service, he'd always pick up the tab. He was extremely generous.
Obviously, traveling has changed quite a bit through the years. You can't travel any better than we do. We're on the charter with Atlantic Aviation, usually with the same flight crew, who knows what everyone wants. Once you get on the plane, it feels like you're home. It's a lot different than back in the days when we were sitting six across in coach, with everyone's arms in your neighbor's chest.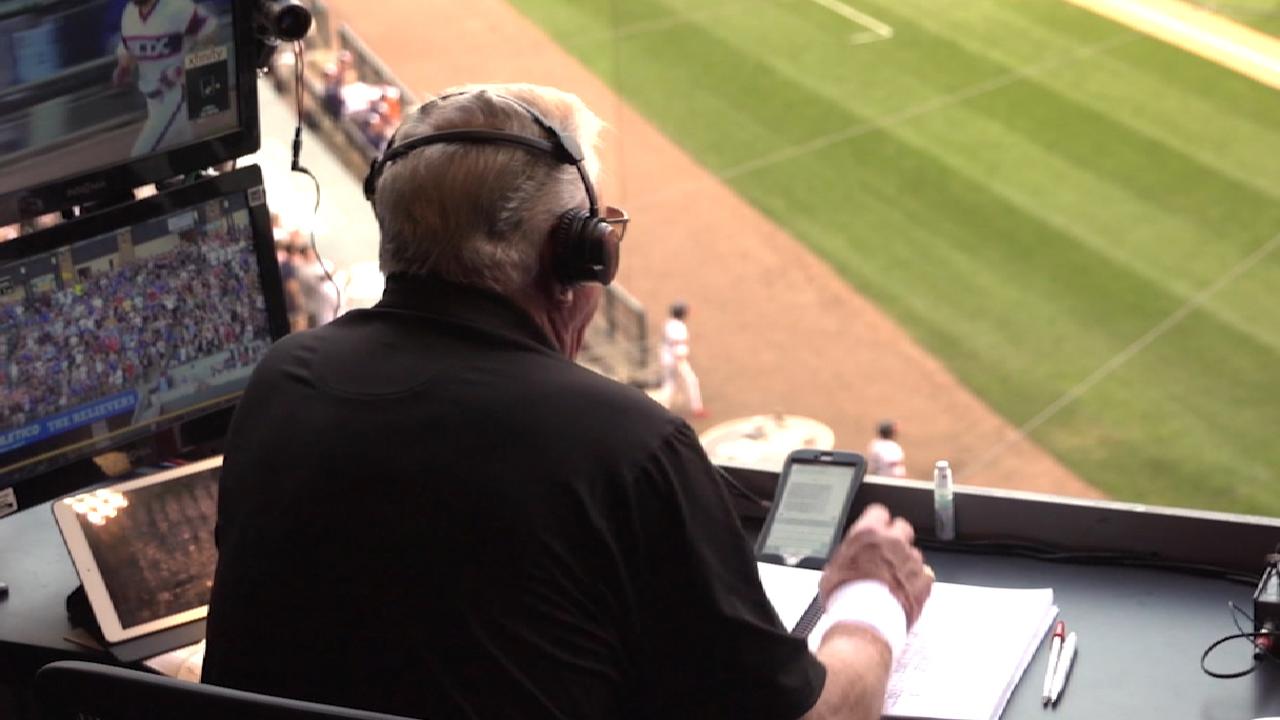 Ed Cassin, our traveling secretary, takes great care of me. I have a bad wrist and ankle, and he makes sure I have plenty of ice in my room to take care of them.
I've gotten to see a lot of cities, and then some. I love walking down to the waterfront in Seattle. Toronto is terrific. When I was a player, I used to really enjoy coming to Chicago. You'd stay downtown, walk around Michigan Ave., all the great restaurants.
I used to hate New York. However, after broadcasting the Yankees for a couple years in the late '80s, I came to love New York. I realized you can't love New York until you understand it. I'm one of the few players who enjoy going to Detroit. Cleveland, too. One of my old teammates, Richie Scheinblum said, "The best thing about playing for the Indians is that you never have to take a road trip to Cleveland." But I never felt that way. There's not one city where I don't like to go.
I'm making my last rounds to these cities. The people in Texas were nice to put something up about me on the scoreboard. Players have been coming up to say good-bye. I have friends on all the TV crews who work with us. It's been a little emotional, no question.
But I'm still going to be around. The one date I have circled is Jan. 1, 2020. That will mean I will have been in baseball for all or parts of eight decades. I want that for my grandkids. I want them to be able to say their granddad was in baseball for eight decades. That'll be special.
As told to Ed Sherman.
Ken Harrelson is a broadcaster for the Chicago White Sox. This story was not subject to the approval of Major League Baseball or its clubs.