Bailey finishes his 2017 campaign on high note
Reds right-hander throws season-high seven innings in shutout win vs. Brewers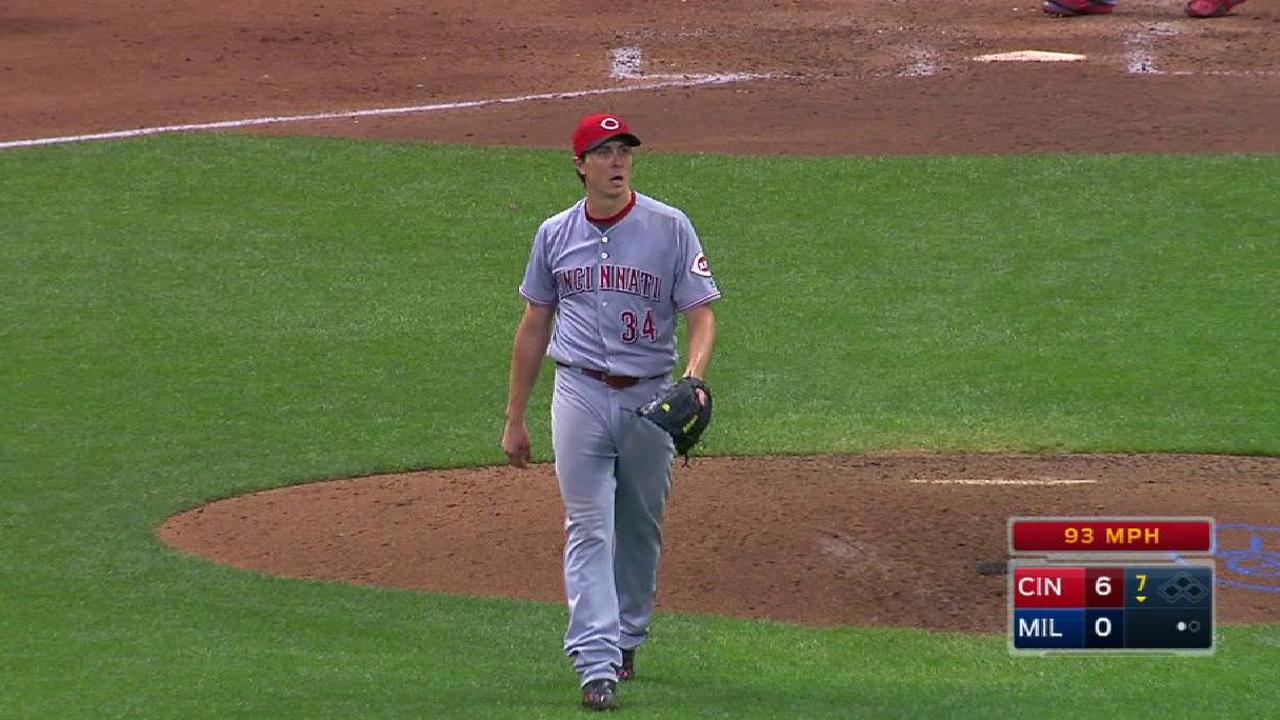 MILWAUKEE -- On Aug. 7, 2014, Reds starter Homer Bailey threw seven innings against the Indians. Little did he know at the time, it would be more than three years until he went that deep in a game again. Bailey felt discomfort in his elbow after an at-bat that night and would soon require the first of his three elbow surgeries.
Wednesday marked the return of Bailey completing seven innings, as he finished his truncated 2017 season with his best outing of the year. The veteran right-hander did it without allowing a run in a 6-0 victory over the Brewers that also put a big dent in Milwaukee's postseason hopes.
"It feels really good. I try not to dwell on it too much and kind of look at the present. It's time for a little bit of R&R," said Bailey, who gave up four hits -- all singles -- with three walks and hit a batter while striking out four and throwing a season-high 117 pitches.
The night began ominously for Bailey when he gave up a single and a walk to start the bottom of the first. But he got Ryan Braun to ground to shortstop for a double play and retired nine of 10 batters without another hit until Travis Shaw singled in the fourth inning.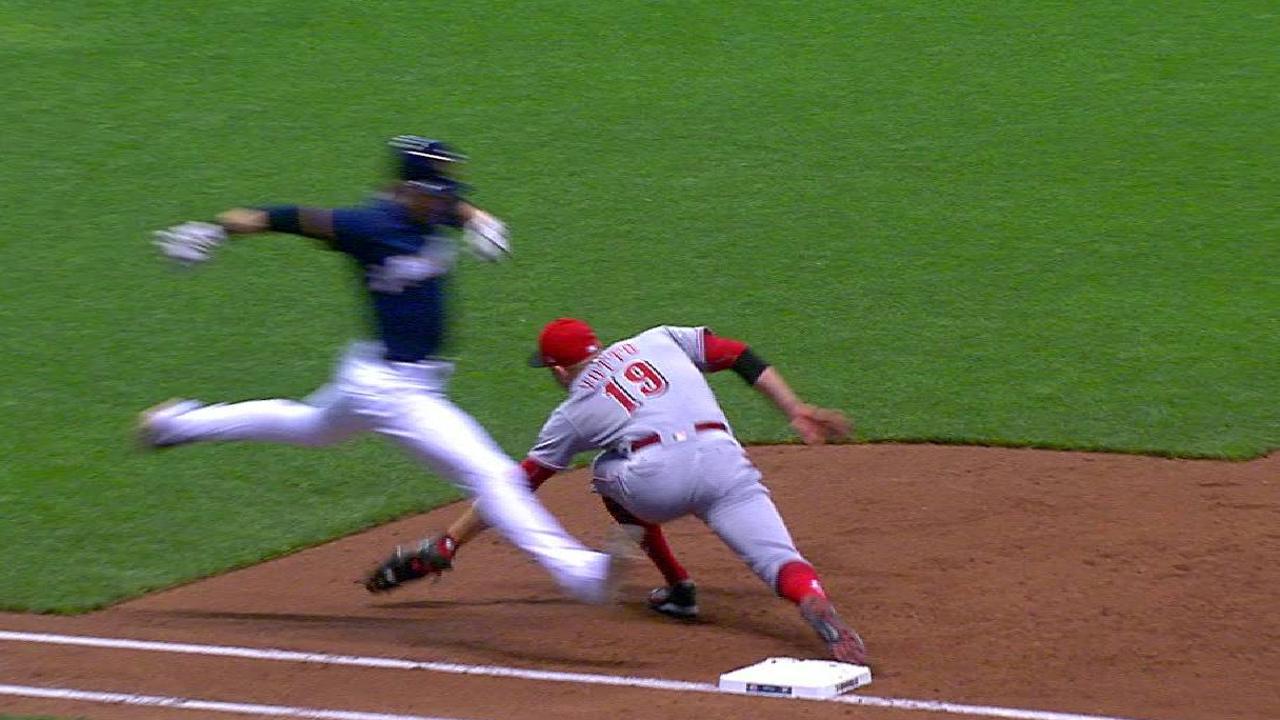 "I've faced Braun so many times. To be able to get that double play and make that pitch, that was a big game changer, because they could have really turned that inning open," Bailey said. "From there, I was fortunate enough to have a little reset there in the second."
In several of his starts this season, a smooth first six innings transitioned to a rough seventh for Bailey. Wednesday night was a different story.
"They asked me if I wanted to go in the seventh, and I knew my pitch count was a little bit high and I've had absolutely zero success in the seventh so far this year," Bailey said. "I kind of said, 'You know what? It's the last one, we've got a [6-0] lead. It's not like it's going to cost our team the game.' It was a very easy decision once you put everything into perspective."
Other than hitting Brett Phillips with two outs, Bailey got through his final frame and enjoyed a moment he hasn't experienced in a while.
"It shortened the game for our bullpen," Reds manager Bryan Price said. "It was good to get him over the hump and over 110 pitches. And to finish the [seventh], he was crisp all the way through his inning. Certainly a great way to end the season."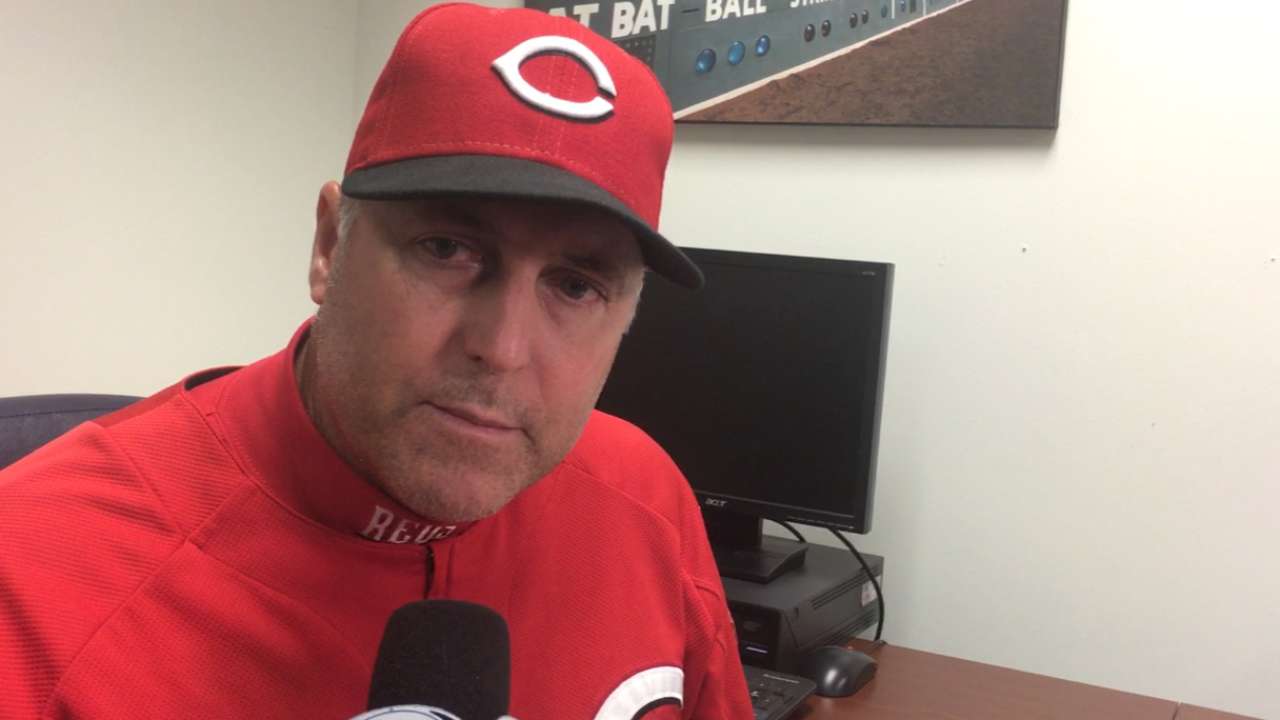 Bailey made only eight starts between 2015-16 because of Tommy John surgery in May 2015. Just before Spring Training this year, he had bone chips removed from the same elbow and didn't make his first start until June 24.
"I was just happy with the way we played today and the success I was able to have and finish up strong," Bailey said.
Bailey finishes his 2017 with a 6-9 record and 6.43 ERA in 18 starts. Entering Wednesday, he ranked 162nd out of 163 Major League pitchers with at least 80 innings in ERA. But over his last six starts since exiting an outing on Aug. 22 with irritation behind his right shoulder, he had a 3.89 ERA.
"The fastball's got that extra gear on it, that finish that it normally has when it's right," Reds catcher Tucker Barnhart said. "The slider is a little bit sharper, the curveball is a little sharper. There's not necessarily control anymore, it's command. That's what you're looking for."
Mark Sheldon has covered the Reds for MLB.com since 2006, and previously covered the Twins from 2001-05. Follow him on Twitter @m_sheldon and Facebook and listen to his podcast. This story was not subject to the approval of Major League Baseball or its clubs.