Heredia will need surgery on right shoulder
Defensive standout expected to be ready by Spring Training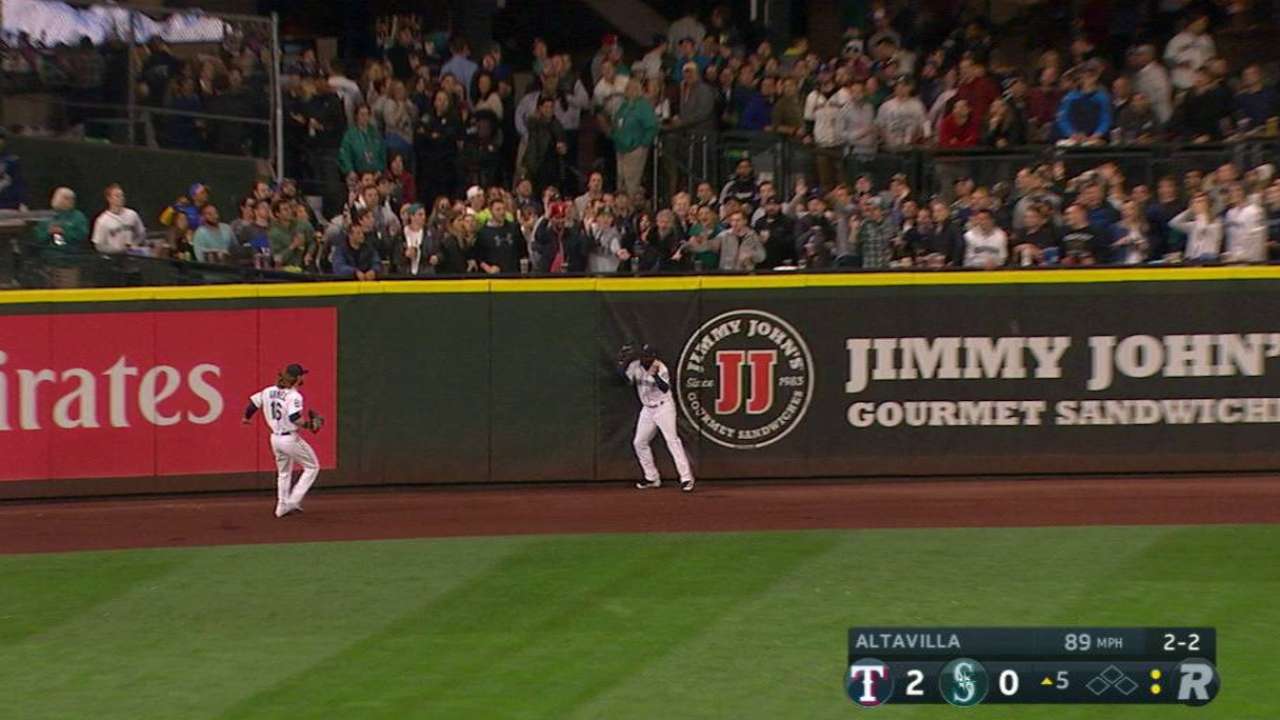 OAKLAND -- Mariners outfielder Guillermo Heredia is going to need surgery on his right shoulder, manager Scott Servais said Wednesday, but the expectation is he'll be ready for the start of Spring Training in February.
Heredia flew back to Seattle on Wednesday morning to get a second opinion on the injury, which has been diagnosed as a subluxation, meaning the shoulder keeps coming out of its joint.
Heredia has been starting in center field the past six weeks, since Jarrod Dyson was sidelined by a sports hernia, and he finished his rookie season hitting .249 with six homers and 24 RBIs in 386 at-bats and developing into a defensive standout.
"It's his non-throwing shoulder," Servais said. "There's kind of a lengthy rehab there, so we just thought the quicker we get on this, the better for him."
Heredia was hitting .274 at the start of September, but he batted just .132 over his final 21 games. Servais said the shoulder likely impacted that final month, though the 26-year-old from Cuba never complained.
"I think it affected him more than he let on," Servais said. "We've got some tough guys here and he's right at the top of the list."
After making the club with a strong Spring Training, Heredia saw his role grow from a part-time platoon corner outfielder into a full-time starter in center.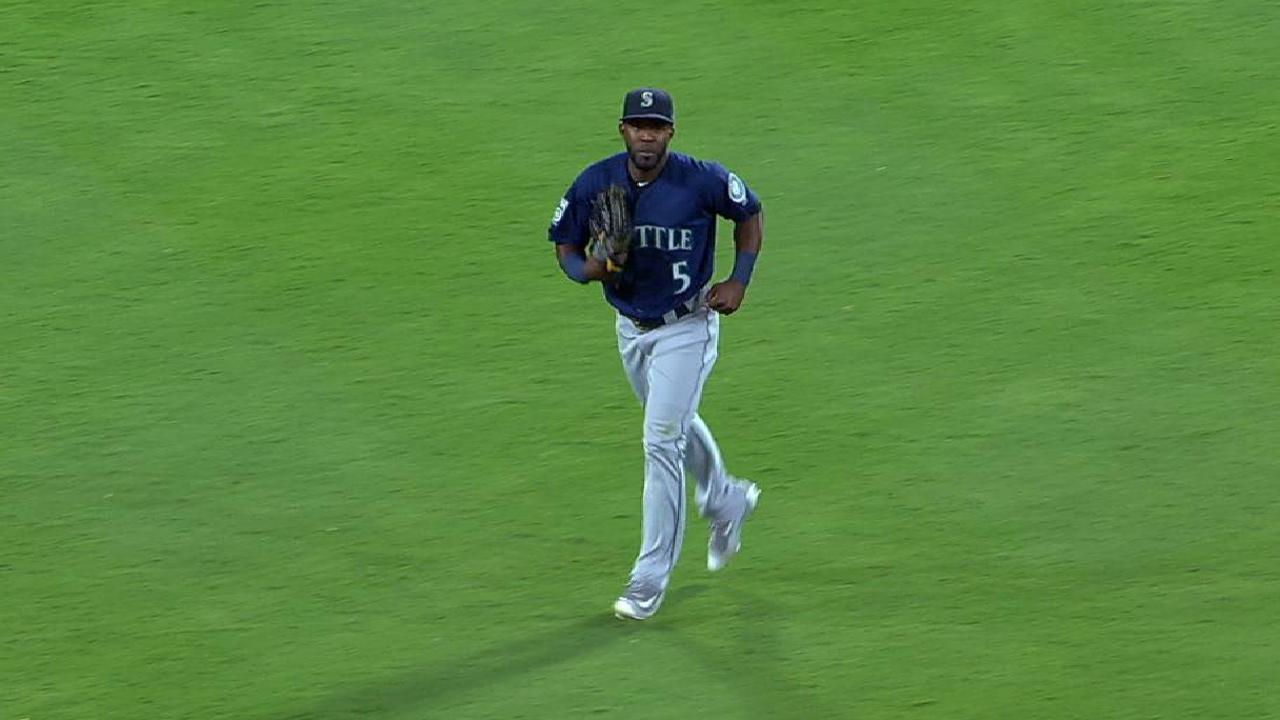 "He had a really good year for me, but we ran him into the ground here at the end," Servais said. "We had to play him and play him and play him, and the numbers maybe don't look as good as they actually were in the role he was on this team to fill.
"He did an excellent job and we all saw what he can do in the outfield. Defensively it's outstanding. He made a number of catches that stick out in your mind and helped us win ballgames."
Decision soon on Sunday starter
Servais hadn't determined pregame Wednesday whether James Paxton would make his final scheduled start in Anaheim on Sunday. The 28-year-old threw 5 1/3 innings in an 82-pitch outing in Tuesday's 6-3 win over the A's in his third start back from the disabled list with a strained pectoral muscle.
"We're going to have a meeting with Pax here a little later and talk about it," Servais said. "I would say there's a 50 percent chance that he does. He wants to start. Anytime those guys go on the mound after what we went through this year, I will take it. I'm not afraid to let him run out there and go with it. We'll just talk through the positives and negatives. He may want to think about it and where he's at."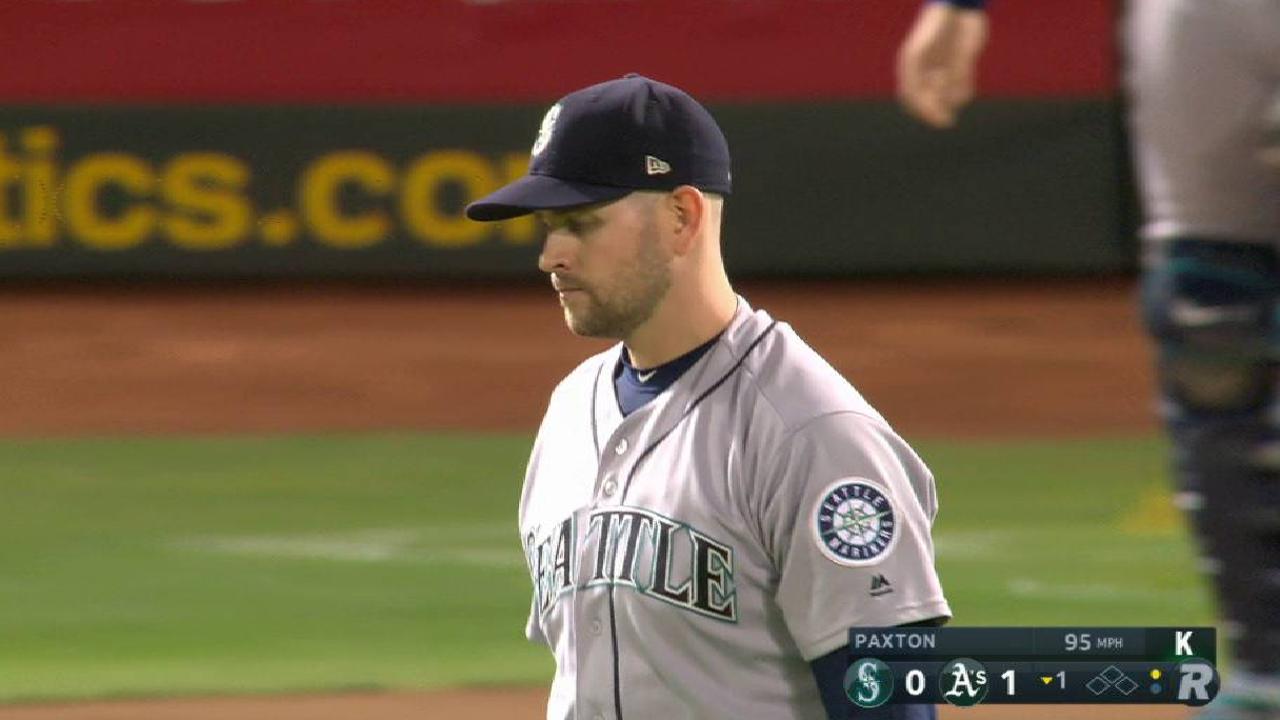 The Mariners have already pulled Felix Hernandez and Mike Leake from their final scheduled starts this weekend now that the team is out of postseason contention, with rookies Marco Gonzales and Andrew Moore starting on Friday and Saturday instead.
Servais said Andrew Albers would be a likely replacement for Paxton on Sunday if the decision is to have him sit out.
Greg Johns has covered the Mariners since 1997, and for MLB.com since 2011. Follow him on Twitter @GregJohnsMLB. This story was not subject to the approval of Major League Baseball or its clubs.