Paxton flashes old form in encouraging start
Mariners lefty allows 3 runs, fans 5 in 3rd outing off DL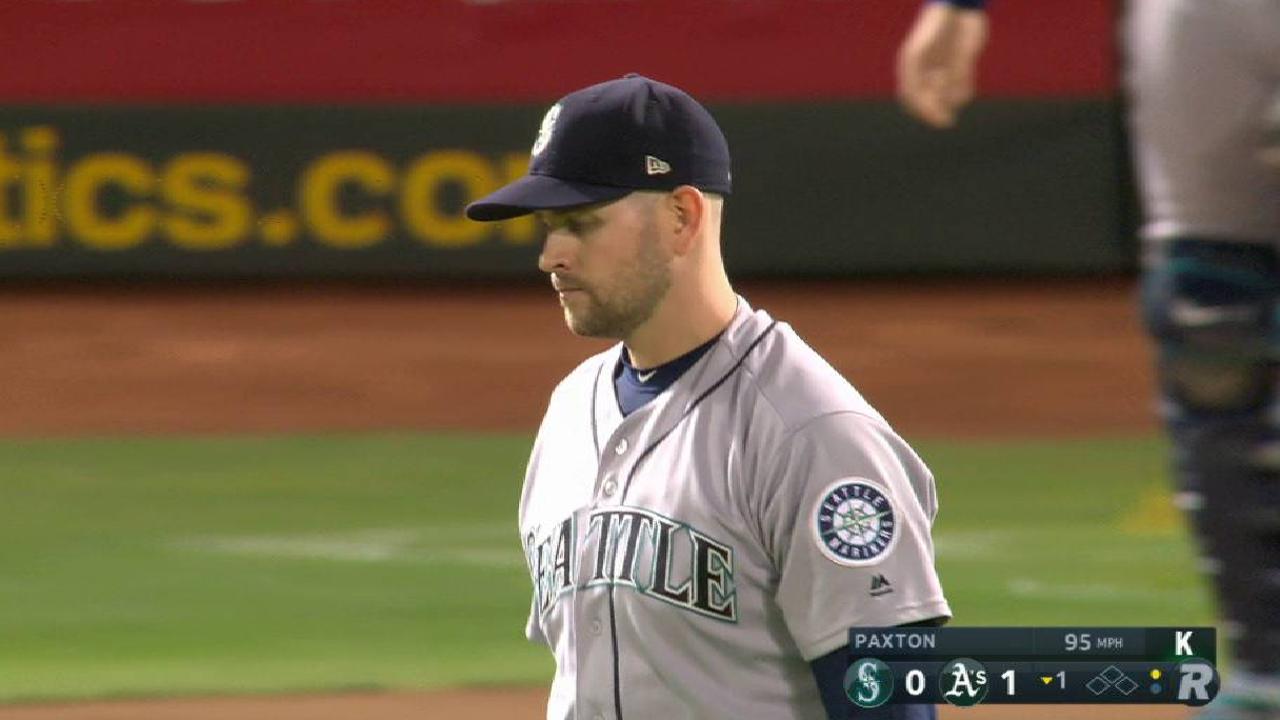 OAKLAND -- If this was James Paxton's swan song for 2017, he ended as Felix Hernandez did the night before with a solid showing and a bittersweet reminder of what might have been had Seattle's top two pitchers stayed healthy through a frustrating season.
Paxton was much stronger in his third start back from the disabled list, throwing 5 1/3 innings while allowing six hits and three runs in Seattle's 6-3 win over the A's.
Manager Scott Servais said the team will decide now whether to give Paxton one last start in the season finale Sunday at Anaheim, but he sounded like this was probably it for the 28-year-old Canadian in a season where he missed two months with two different injuries and now stands 12-5 with a 3.12 ERA after a no-decision in Seattle's come-from-behind win.
"We saw what we needed to see out of him," Servais said. "We'll see how he feels tomorrow and whether he'll make that last start of the year. Definitely it's nice to end the year with Felix having a solid outing and Pax giving us a really good effort. It's great going into the offseason.
"On the flip side, it hurts, how much we really missed these guys all year. They're so key to our pitching and ballclub."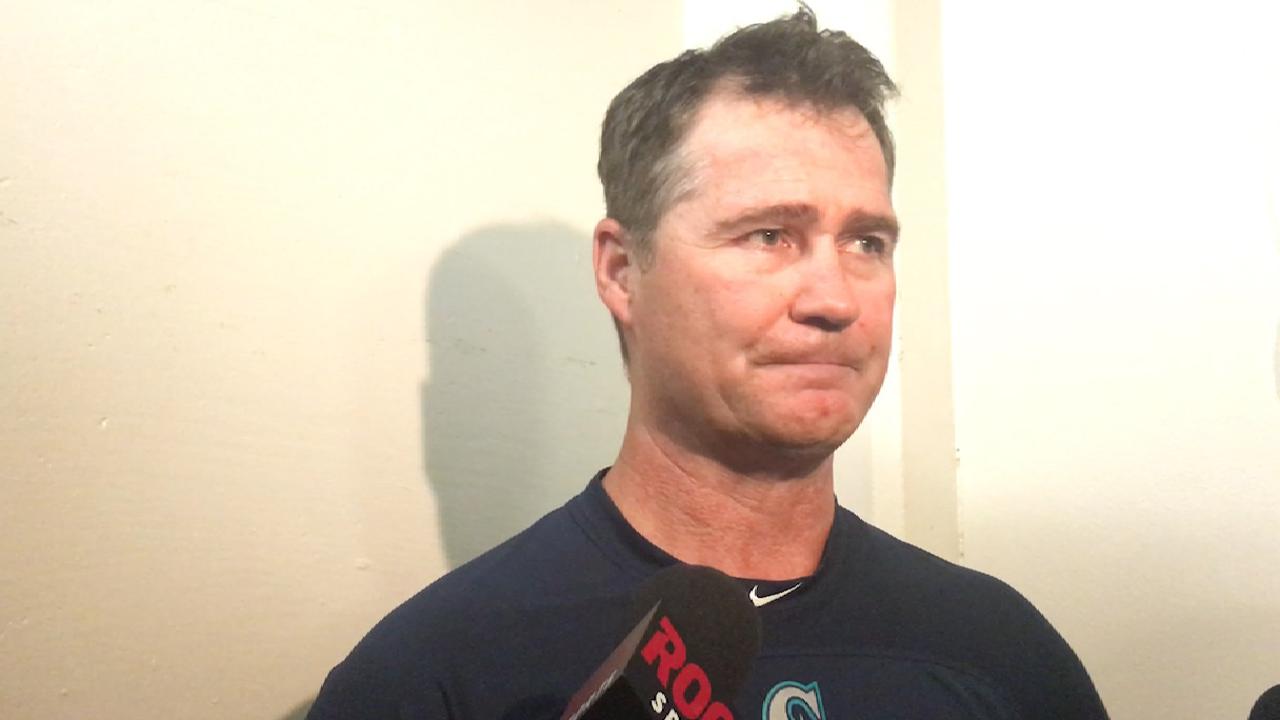 Paxton said Tuesday was "another step in the right direction" after coming back from his strained pectoral muscle and he won't argue with whatever the club decides.
"I'm ready to pitch another game," he said. "Whatever they want me to do. My arm feels good, my body feels good, so I'll be ready if they call on me."
Without benefit of any Minor League rehab starts to build up his arm, Paxton had combined for just five innings in his previous two outings. This time he went 5 1/3 frames on 82 pitches and was hitting 97-98 with his fastball in the later going.
A leadoff homer to Marcus Semien was the only damage until Khris Davis crushed a 95-mph fastball on a 1-0 count in the sixth after a one-out single by Jed Lowrie.
Paxton said Davis hit a good pitch, but just like that, a potential 13th victory of the season disappeared as Oakland took a 3-2 lead before Seattle stormed back with four runs in the seventh to make a winner of reliever Emilio Pagan.
"I found my rhythm after the first inning," Paxton said. "I started to feel it, I was attacking the strike zone and the curveball came around today, which was good to see."
The lanky lefty has clearly been Seattle's best starter this season, when healthy. Despite his abbreviated campaign, he still has four more wins than the next-closest starter -- Ariel Miranda -- and is second on the team in starts behind only Miranda's 29.
Now the question is whether he makes one more on Sunday.
"We want to do the smart thing and see where he's at," Servais said. "It's more how he feels. We'll talk about it tomorrow. I know he wanted to walk out of there with a lead and it just didn't happen tonight. But I'm really happy with where he's at physically. Getting him back on the mound and feeling good is what it was about here at the end."
Greg Johns has covered the Mariners since 1997, and for MLB.com since 2011. Follow him on Twitter @GregJohnsMLB. This story was not subject to the approval of Major League Baseball or its clubs.