MLB.com Columnist
Fred Zinkie
Forecasting fantasy breakouts' potential for '18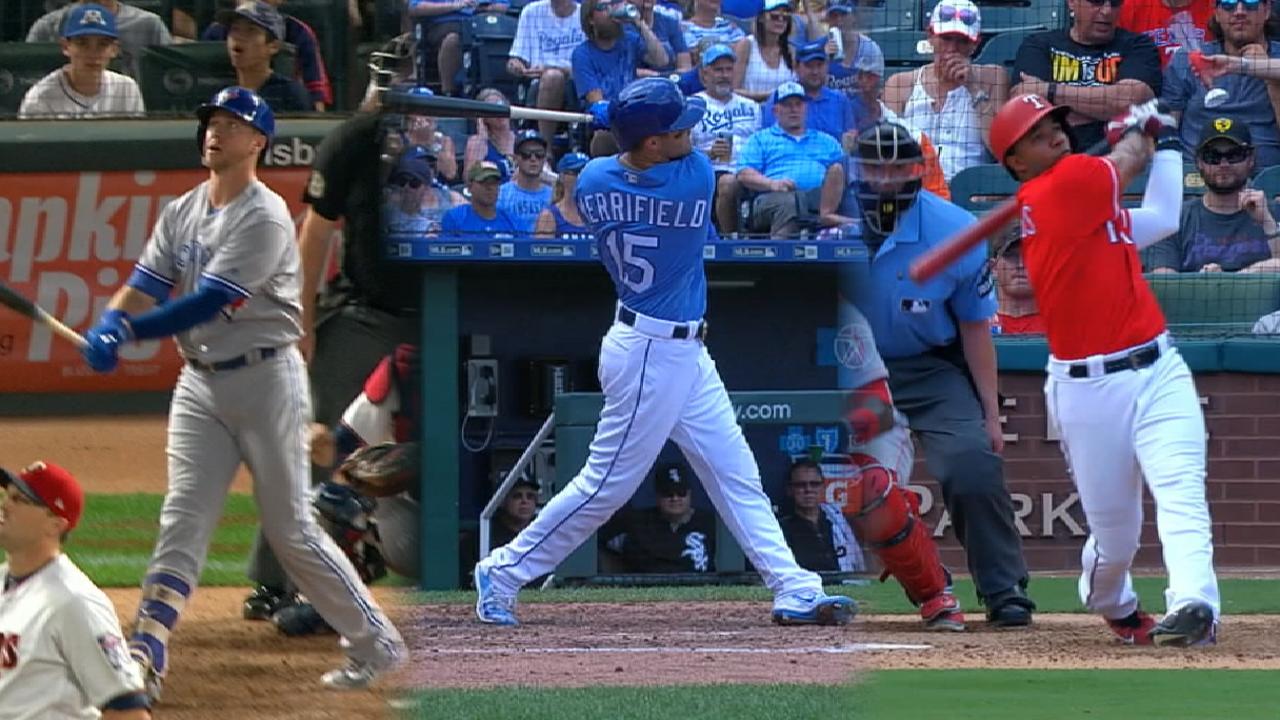 Owners who wisely used their late-round picks and waiver-wire claims this season have reaped major benefits from a large group of better-than-expected performers. But while some breakout assets are poised to carry their newfound success into next season, others may be putting the finishing touches on what will eventually go down as their career year.
Justin Smoak, first baseman, Blue Jays
Smoak has been arguably the most surprising slugger of 2017, threatening the 40-homer plateau after producing 39 round-trippers from 2014-16 and starting this season on waivers in virtually every mixed league. While he should be given credit for improving his BB/K ratio to 0.57 this season (career 0.46 mark), his follow-up potential is in question after hitting .186 across 118 at-bats since Aug. 19.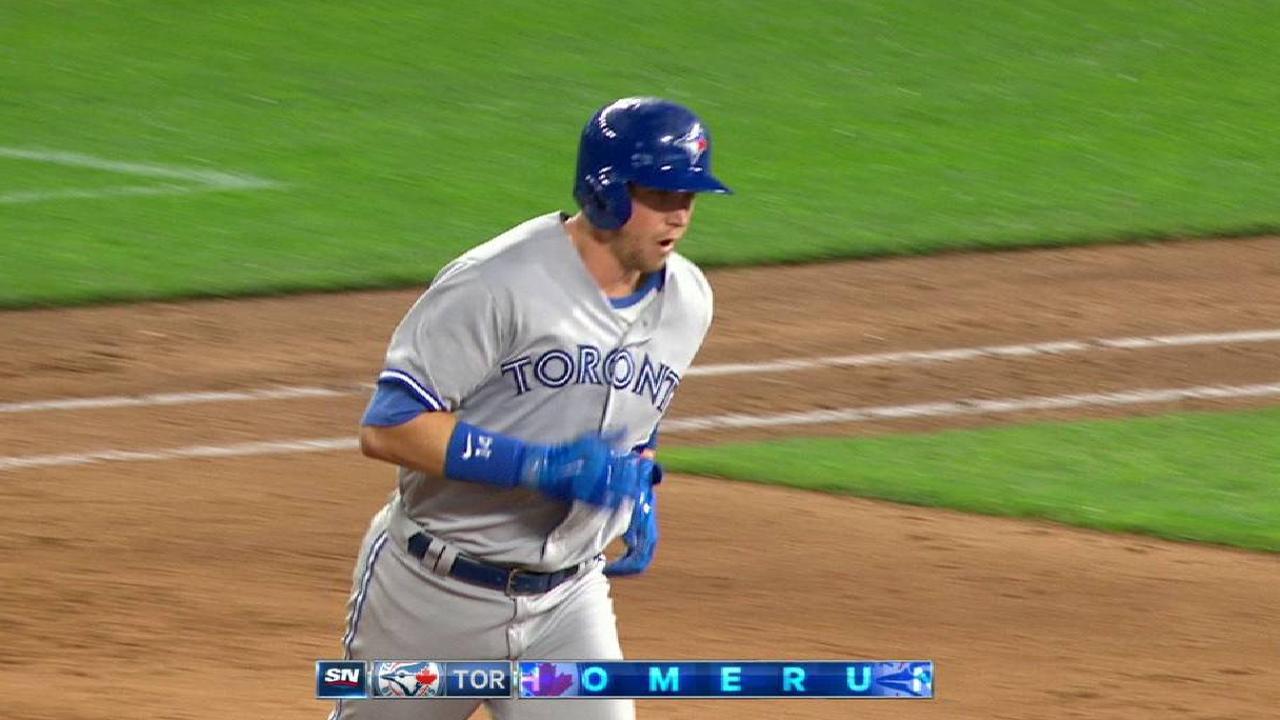 Whit Merrifield, 2B/OF, Royals
Merrifield has emerged as the Royals' sparkplug by posting a solid .286 average, improving his power skills (18 homers across 563 at-bats) and running the bases aggressively (33 steals). And with a sustainable .309 BABIP and a 9.3 percent HR/FB rate, the 28-year-old is a strong candidate to extend his newfound success into 2018.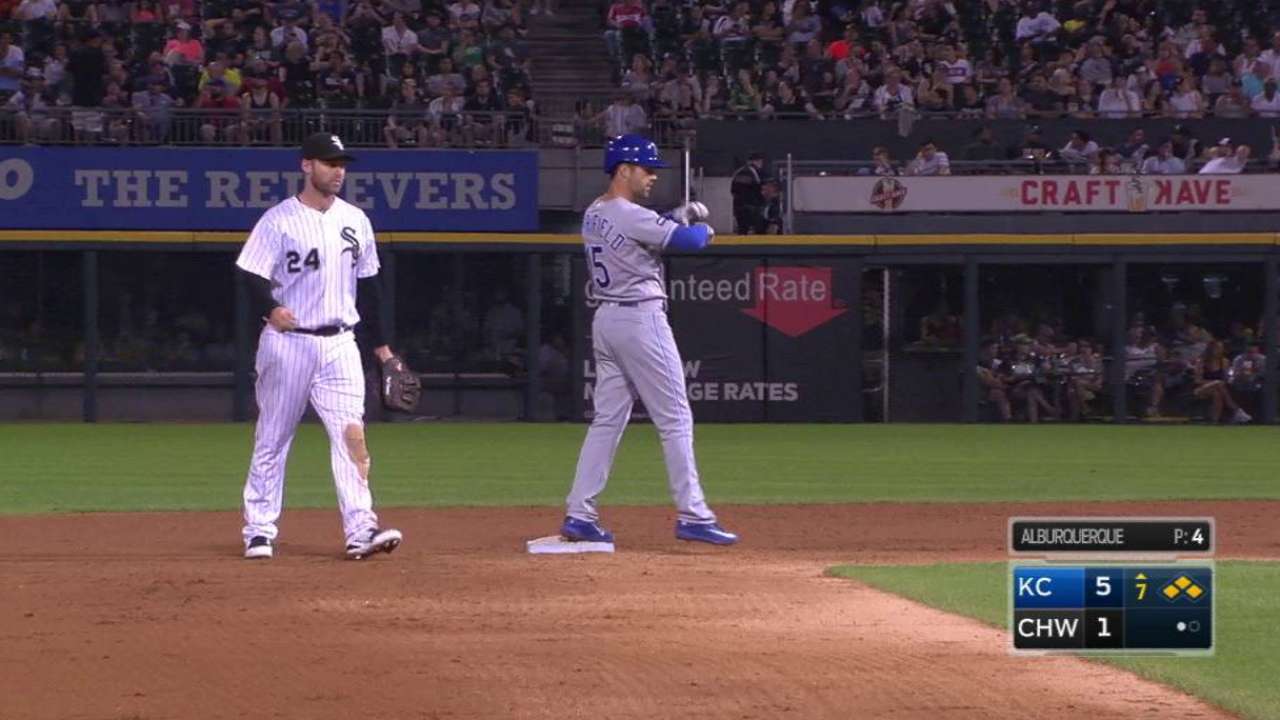 Elvis Andrus, shortstop, Rangers
After profiling as a light-hitting speedster during his initial eight seasons, Andrus has ramped up his long-ball production (20 homers across 621 at-bats) while continuing to hit for average (.296) and run the bases aggressively (25 steals). The power surge has made the 29-year-old the most productive shortstop this season and a candidate for the early rounds of 2018 drafts.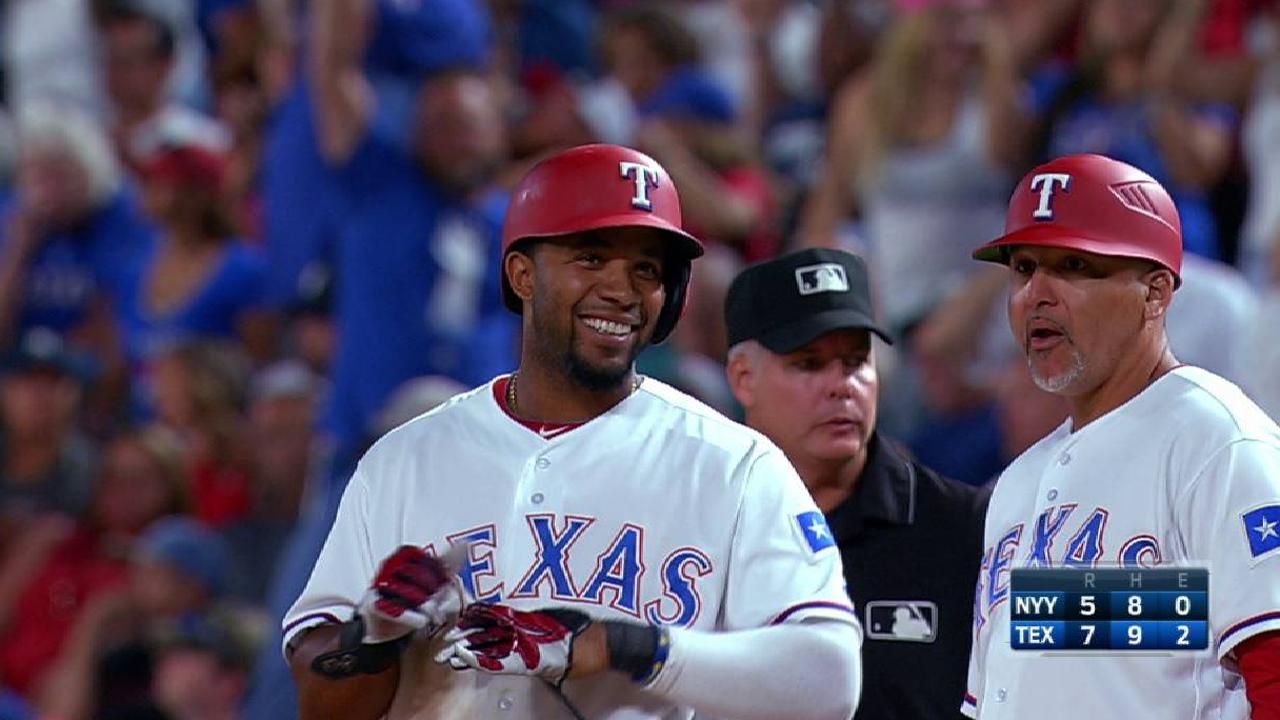 Aaron Judge, outfielder, Yankees
A late-round pick in many 2017 drafts, Judge has displayed long-ball skills (50 homers across 527 at-bats) during his first full season that put him in the conversation with Marlins slugger Giancarlo Stanton as one of the most powerful players in baseball. While frequent whiffs continue to be a concern (30.9 percent strikeout rate in 2017), the 25-year-old will be selected during the initial two rounds of every 2018 draft.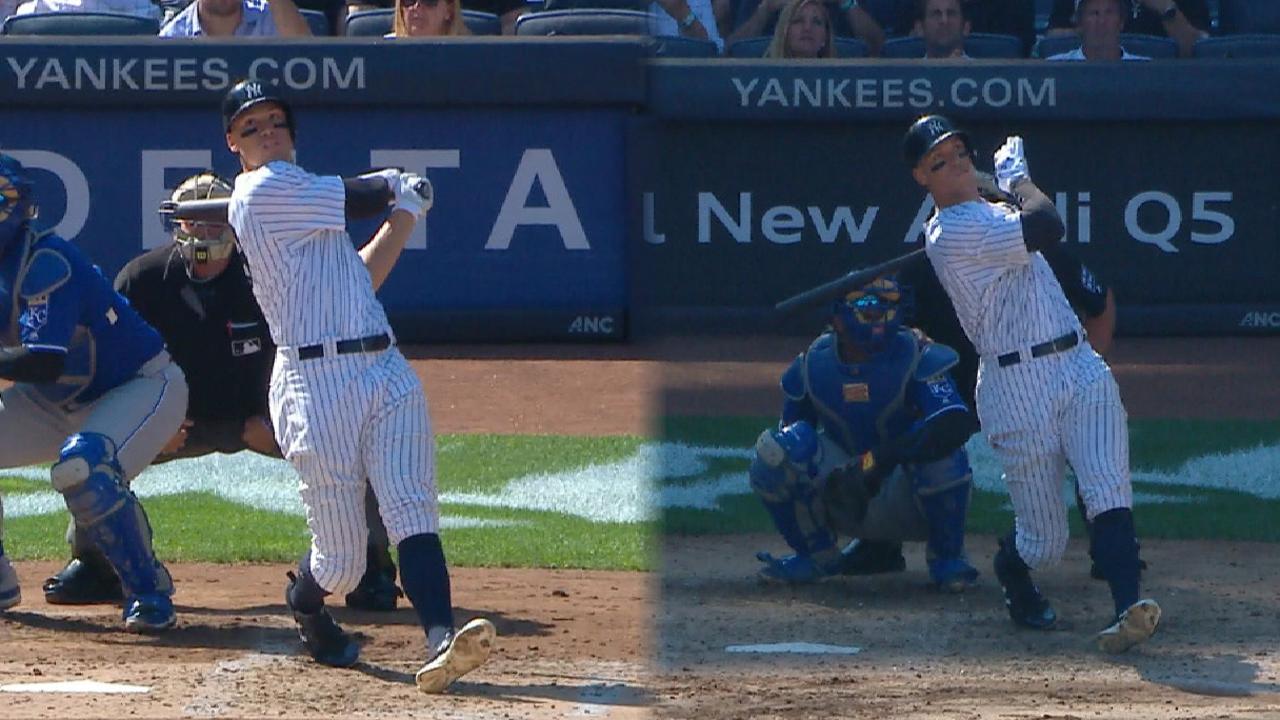 Christian Vazquez, catcher, Red Sox
Vazquez has taken the less-traveled path to his breakout season, producing a high batting mark (.294) and helpful steals total (seven) at a position that is heavily populated with low-average sluggers. By making even minimal improvements to his light-hitting ways (five homers across 310 at-bats), the 27-year-old could be a fixture in shallow-league lineups next year.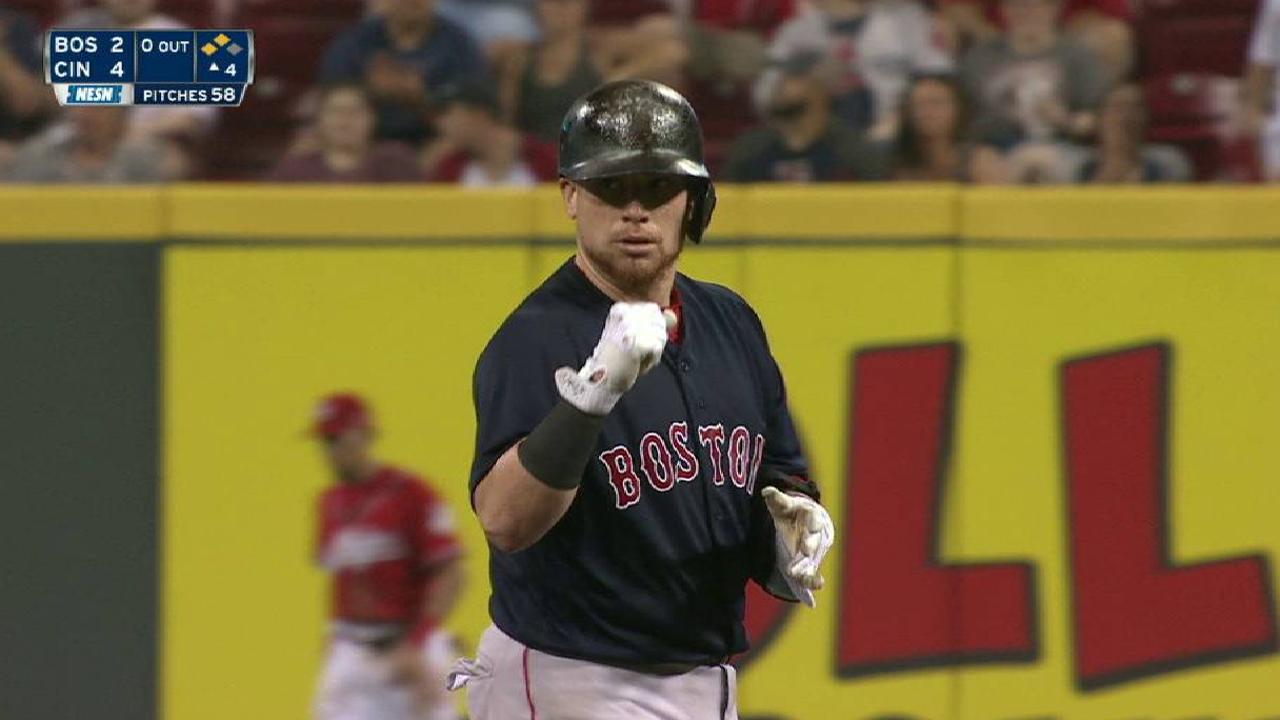 Chris Taylor, 3B/2B/SS/OF, Dodgers
While Cody Bellinger has stolen the headlines, Taylor has been more of a surprising contributor to the Dodgers' lineup this season. While the 27-year-old will be a coveted 2018 draft asset on the strength of his solid power (21 homers across 505 at-bats), plus speed (17 steals) and multi-position eligibility, he may struggle to repeat his .287 average due to likely regression on his .362 BABIP from this season.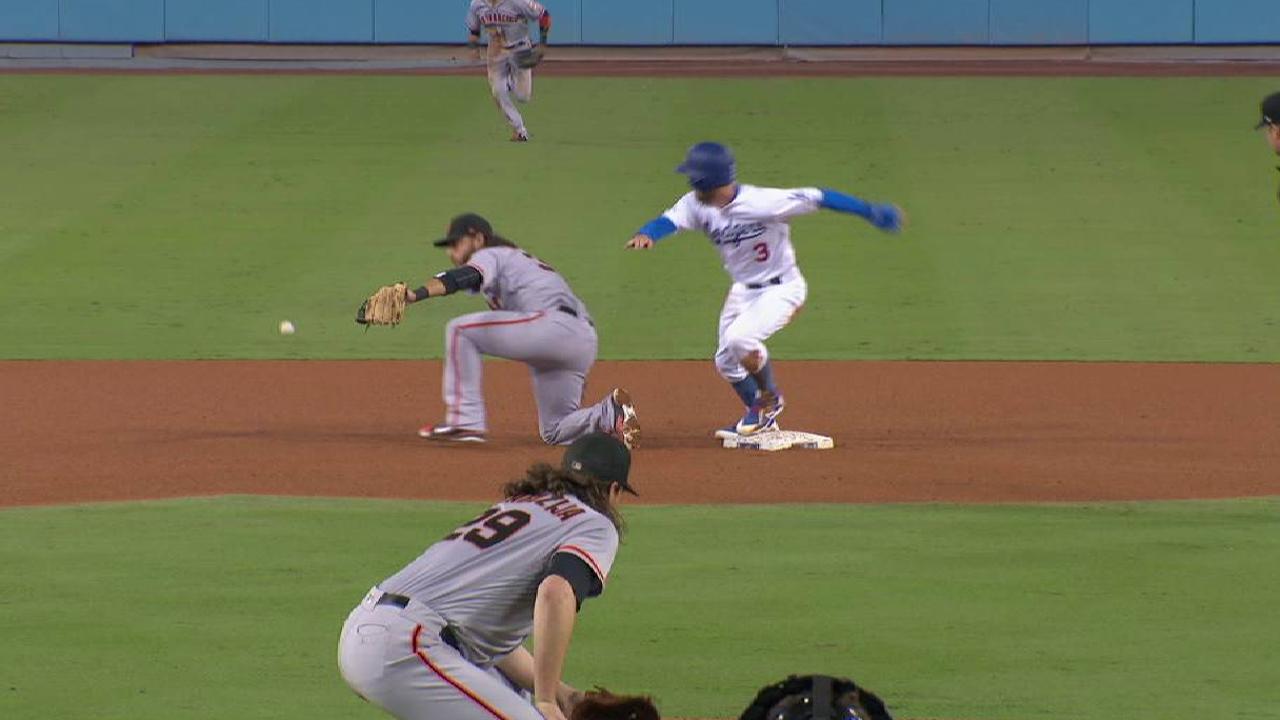 Tommy Pham, outfielder, Cardinals
After spending April in the Minors, Pham has hit .308 with 22 homers and 23 swipes across 509 plate appearances since making his 2017 debut on May 5. Looking ahead, the outfielder should produce a helpful batting mark and impactful steals total next season. But his ability to repeat his home run total will depend on improving his 26.1 percent fly-ball rate to compensate for a likely decrease of the 26.5 percent HR/FB rate he enjoyed this year.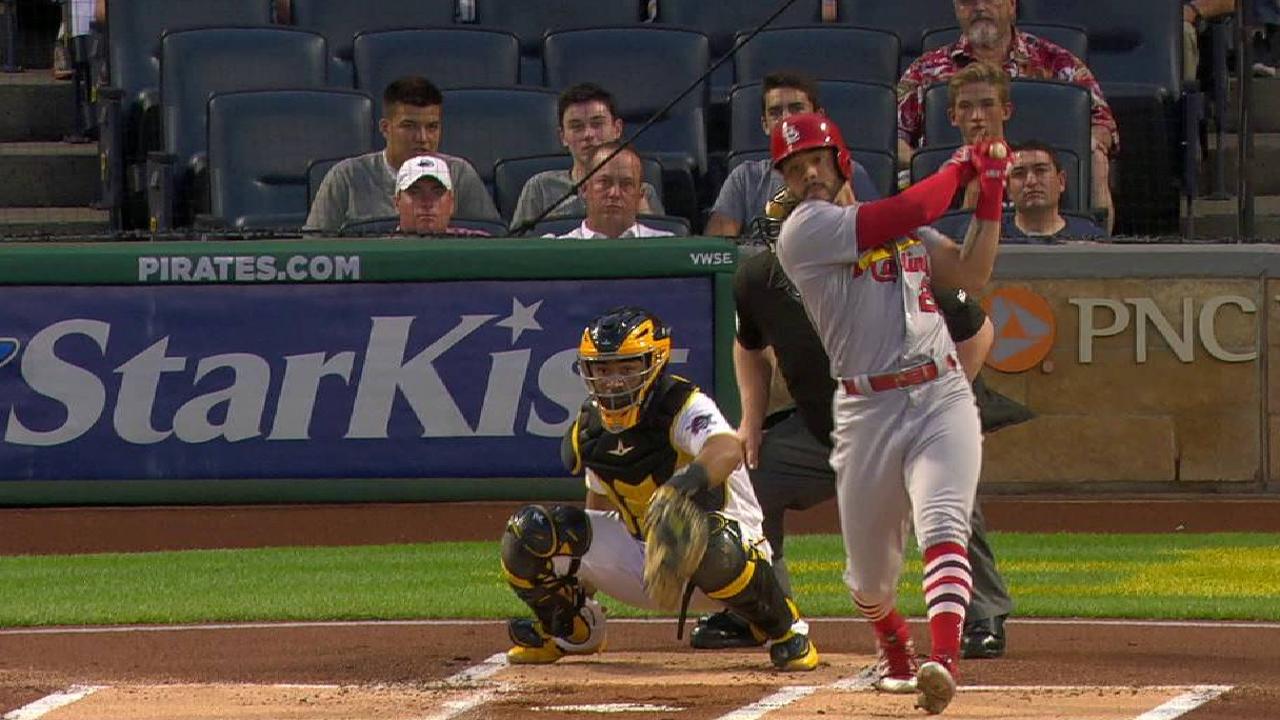 Domingo Santana, outfielder, Brewers
Although the sizeable Santana does not fit the physical profile of a five-category asset, he has used his surprisingly fleet feet to provide 15 steals during a breakout season that has included a .277 average and 28 home runs across 506 at-bats. Like Pham, Santana could have a full repeat of his breakout campaign by improving on his 27.4 percent fly-ball rate before experiencing a likely regression to his 30.1 percent HR/FB rate from 2017.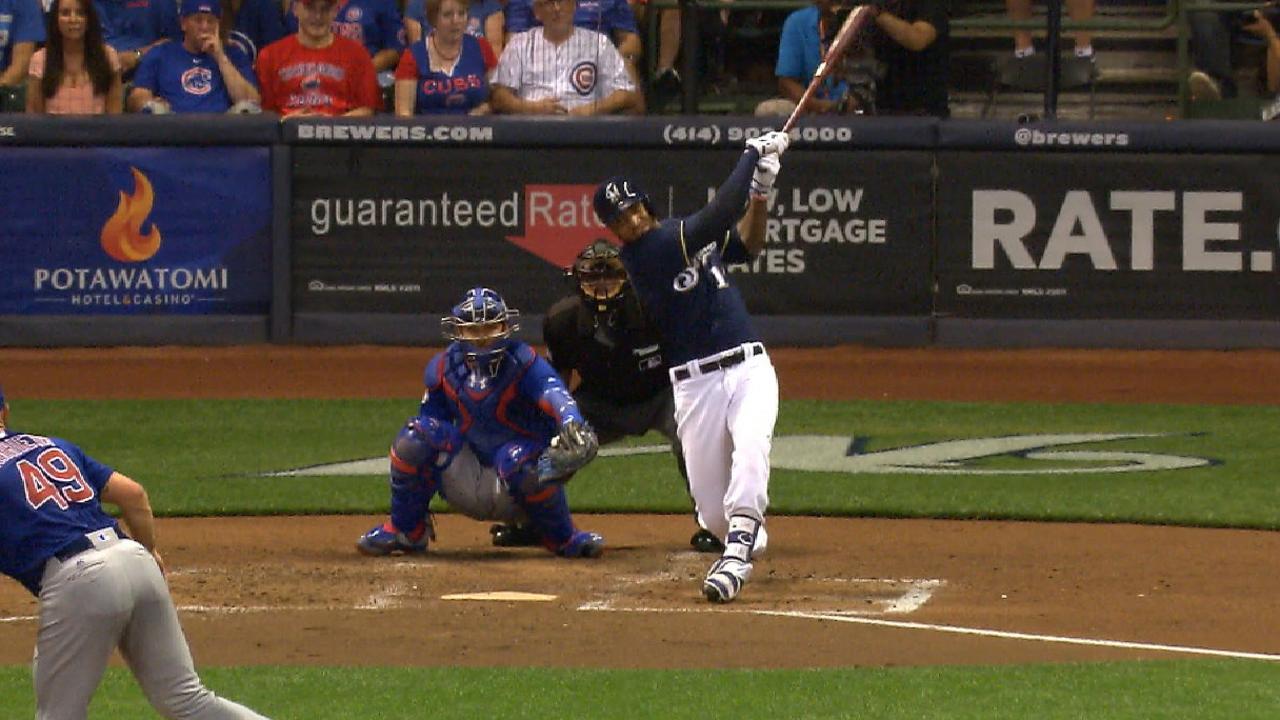 Robbie Ray, starter, D-backs
After establishing his swing-and-miss dominance when he posted an 11.3 K/9 rate last year, Ray has cranked his strikeout skills up another notch this year (12.3 K/9 rate) while also experiencing a major uptick in batted-ball luck (.355 BABIP in 2016, .277 in '17). Heading into '18 drafts, wise owners will note his similar FIPs (3.80 in '16, 3.63 in '17) across the past two seasons and set their expectations for a mid-3.00's ERA and lofty whiff total.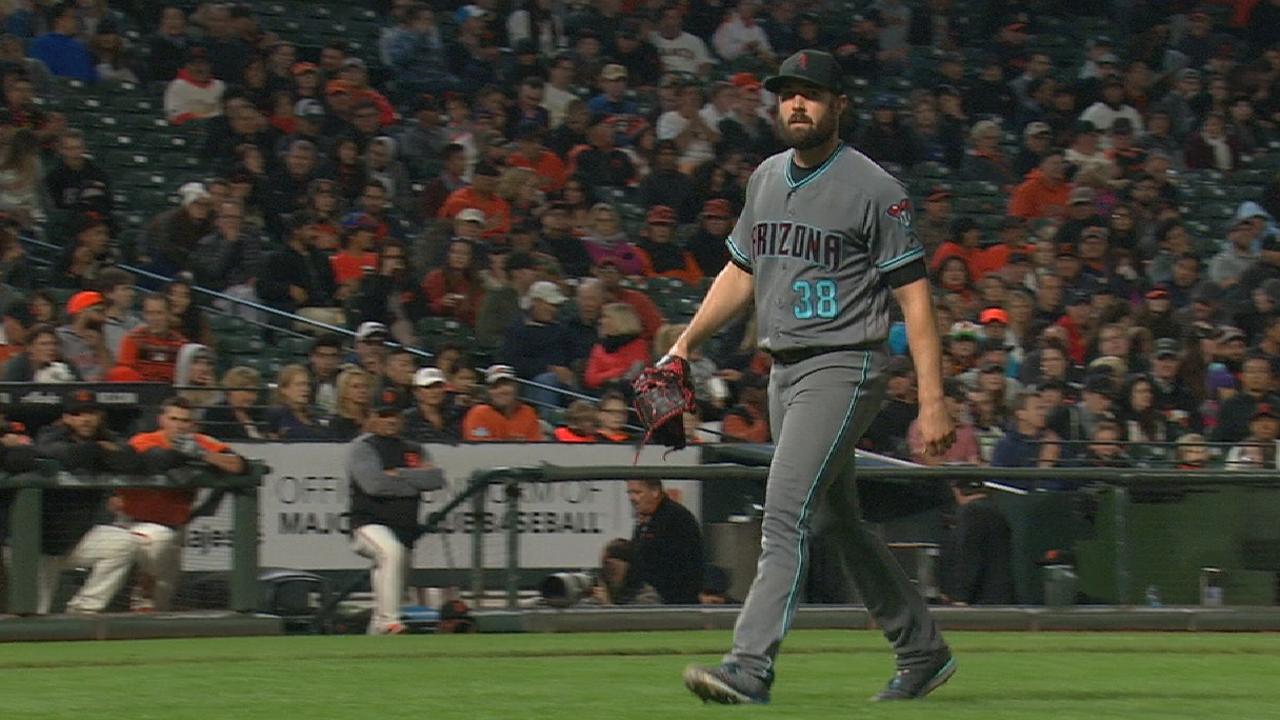 Luis Severino, starter, Yankees
Once a touted prospect, Severino was abandoned by most fantasy owners after posting a 5.83 ERA and a 1.45 WHIP across 71 innings last season. But the 23-year-old has combined his heavy ground-ball tendencies (50.8 percent ground-ball rate) with improved swing-and-miss skills (10.6 K/9 rate) to post an ERA (3.03) and a WHIP (1.05) that rank behind only Corey Kluber and Chris Sale among American League hurlers.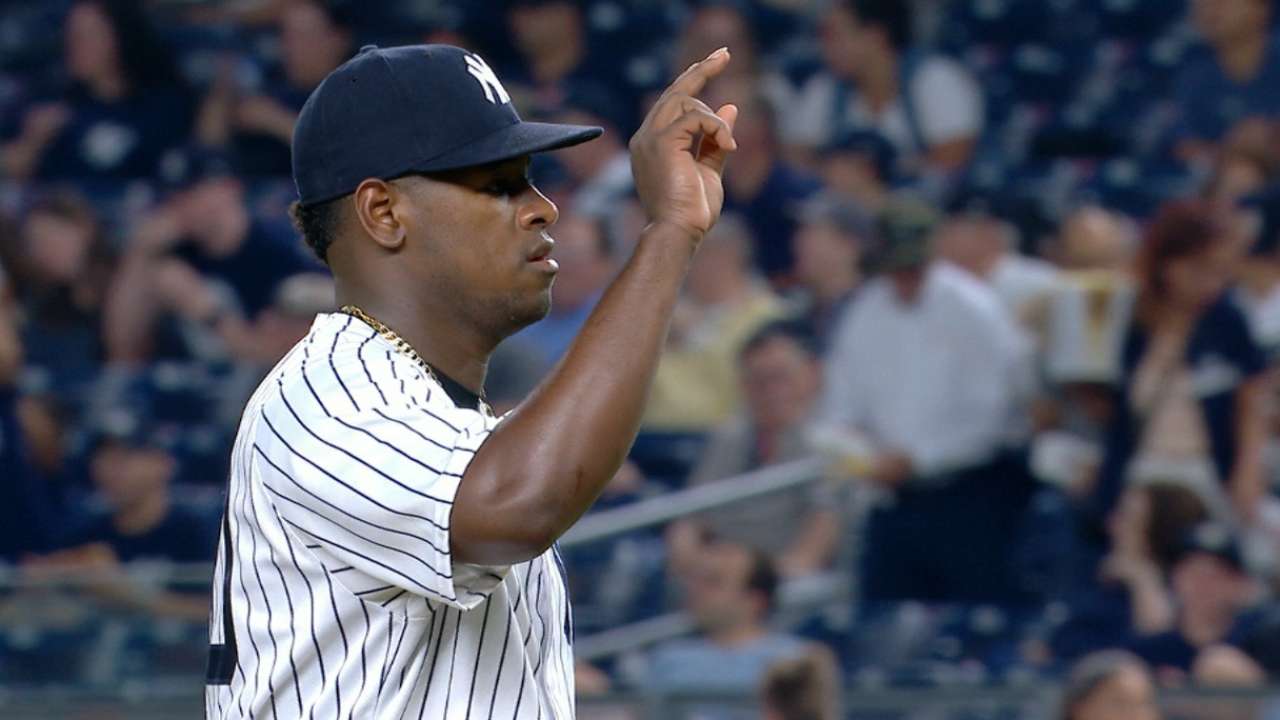 Alex Wood, SP/RP, Dodgers
After making two of his initial three appearances out of the bullpen, Wood has found a home in a crowded Dodgers rotation by posting a stellar 150:37 K:BB ratio across 146 1/3 innings this season. True, the southpaw has benefited from a .271 BABIP. But his strikeout skills and ability to keep the ball in the yard during a homer-happy era (0.8 HR/9 rate) make him a strong candidate for continued success.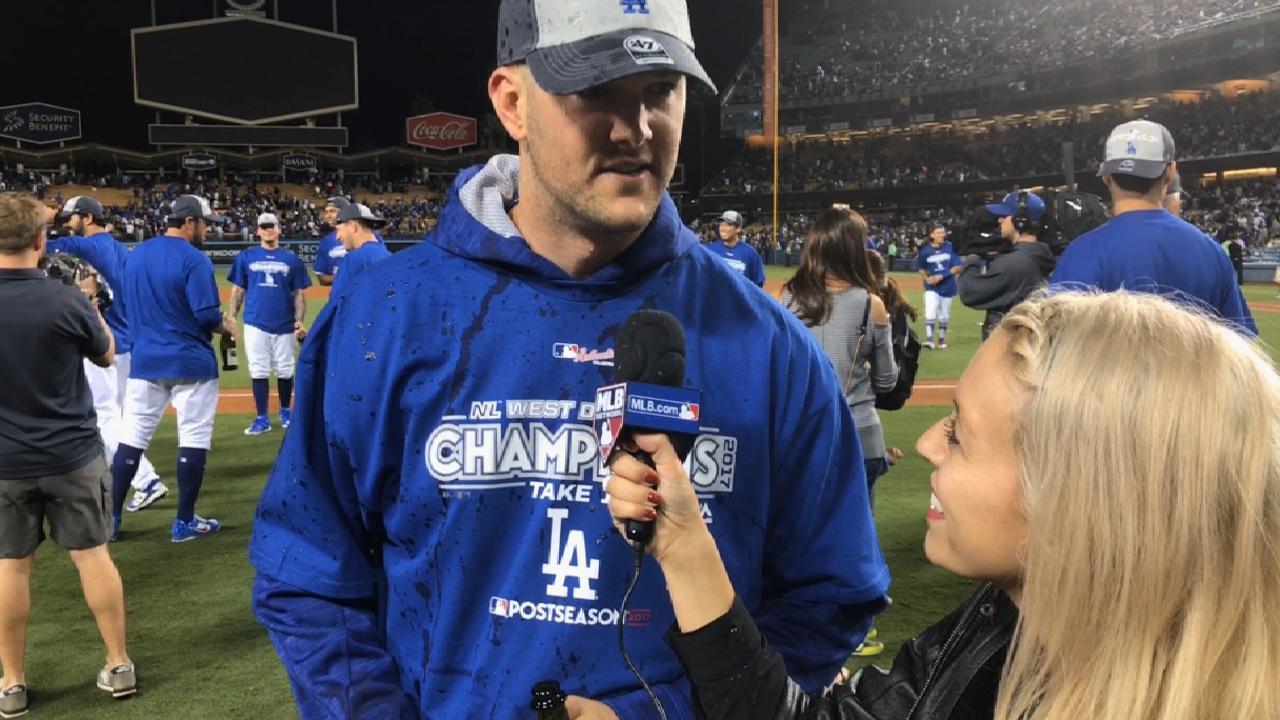 Corey Knebel, reliever, Brewers
After starting the season as a setup man, Knebel replaced Neftali Feliz as Milwaukee's closer in the middle of May and now ranks among the Major League leaders with 37 saves. And with stellar ratios (1.60 ERA, 1.16 WHIP) and a whiff total (121) that sits behind only Red Sox closer Craig Kimbrel among full-time relievers, the right-hander has been a four-category stud and one of the best waiver-wire additions of 2017.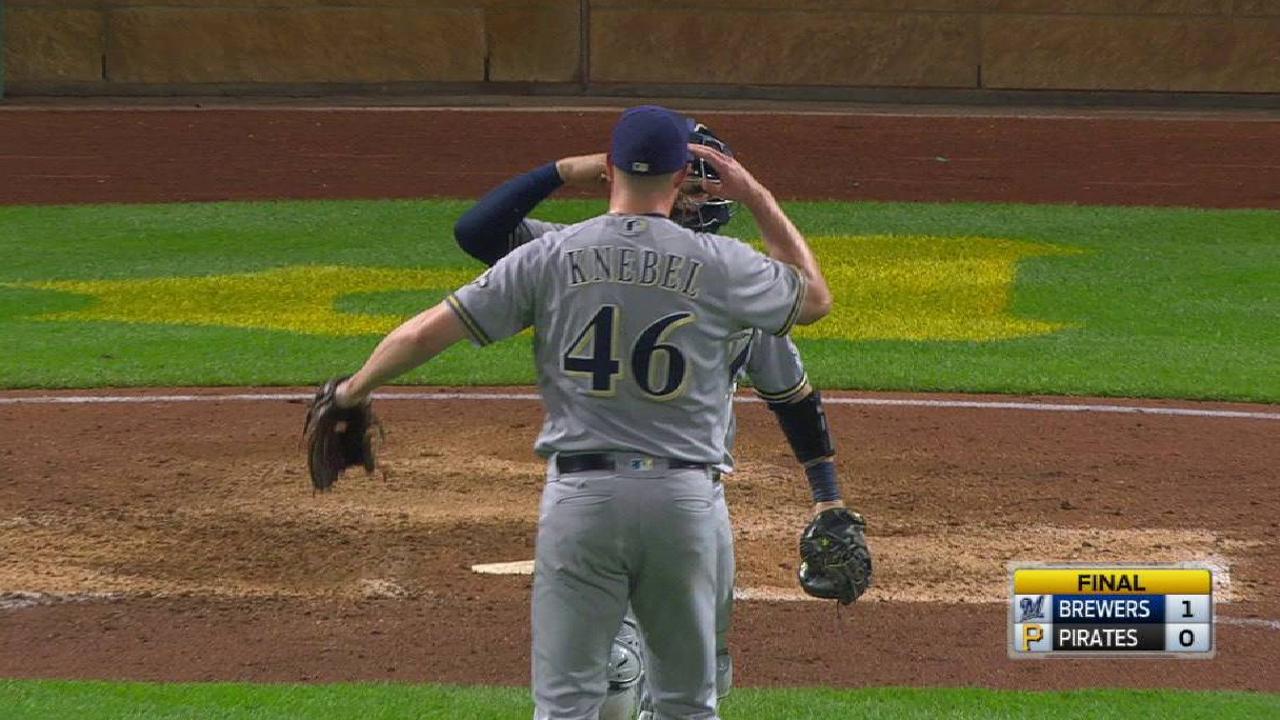 Fred Zinkie is the lead fantasy baseball writer for MLB.com. Follow him on Twitter at @FredZinkieMLB. This story was not subject to the approval of Major League Baseball or its clubs.