Cubs lined up for Central clinch on MLB.TV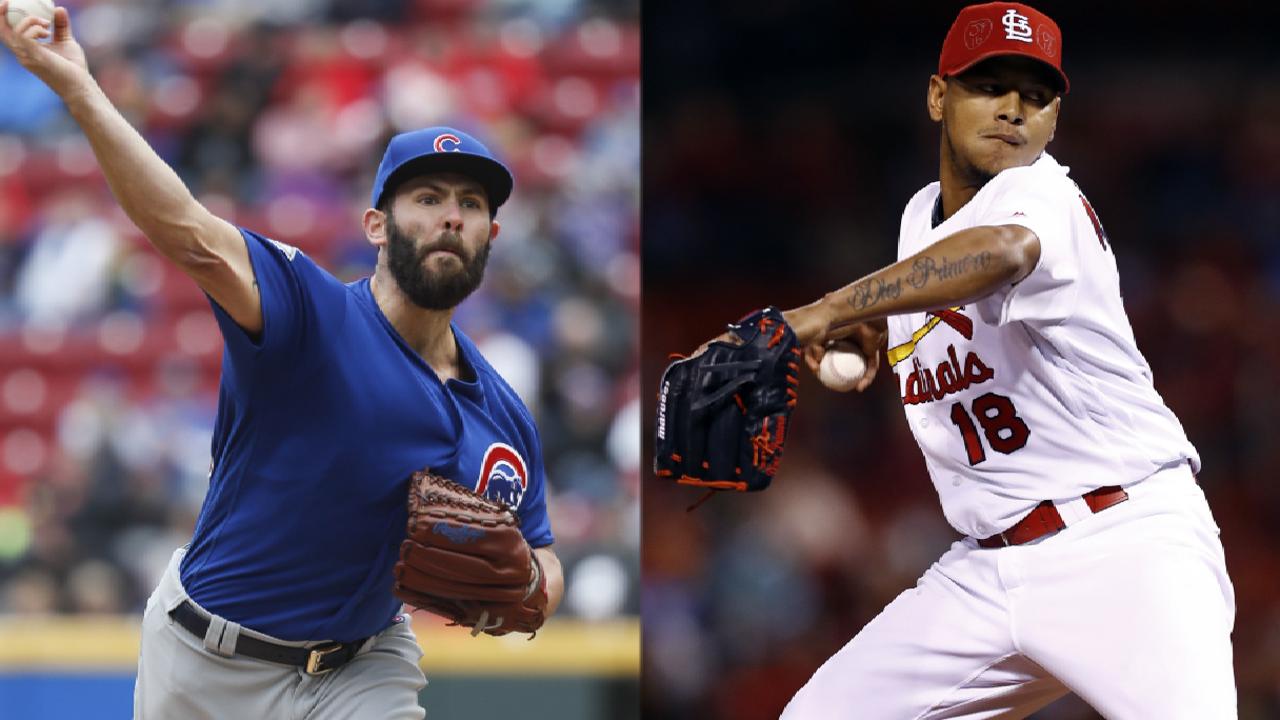 The Cubs' 2017 season has been up and down, but with six games to go, they have a chance to clinch the National League Central with a win or a Brewers loss tonight.
And what better way for them to have a chance to clinch than to face their rival Cardinals in a battle of aces with Jake Arrieta and Carlos Martinez taking the mound, streaming live on MLB.TV.
Tonight has a full slate of action-packed games, headlined by the Cubs' quest for the division title and Giancarlo Stanton's chase for 60 home runs and beyond at Coors Field. Additionally, Chris Sale will make perhaps his final start of the season, and there is a potential American League Division Series preview in Cleveland.
Watch every out-of-market regular-season game live on MLB.TV Premium. With nearly two dozen features for subscribers to access and interact, including the best picture quality at 60 frames per second, choice of home or away broadcasts, live game DVR, and multi-game viewing, MLB.TV is supported by more than 400 devices. Month and Single Team subscriptions are also available.
Here's what to watch for throughout the day (all times in ET):
Cubs can throw party: CHC@STL, 8:15 p.m.
The premier pitching battle of the night is in St. Louis, where Arrieta and Martinez face off for the second time this season. Previously the duo faced off in July at Busch Stadium, when Arrieta held the Cardinals to two runs over six innings with six strikeouts, while Martinez gave up three runs on 10 hits over six frames.
These two right-handers have been among the best pitchers in the NL and share three All-Star appearances in the last three seasons. Arrieta ranks sixth in the NL with a 3.43 ERA, while Martinez's 25.3 percent strikeout rate ranks eighth.
Giancarlo's home run tour: MIA@COL, 8:40 p.m.
With Stanton sitting at 57 home runs, the notoriously hitter-friendly Coors Field is the ideal place for him to add a few more to his total. In 21 career games, he has 10 home runs -- including a 504-foot shot in 2016 that is the longest home run by any player since Statcast™ was introduced in 2015.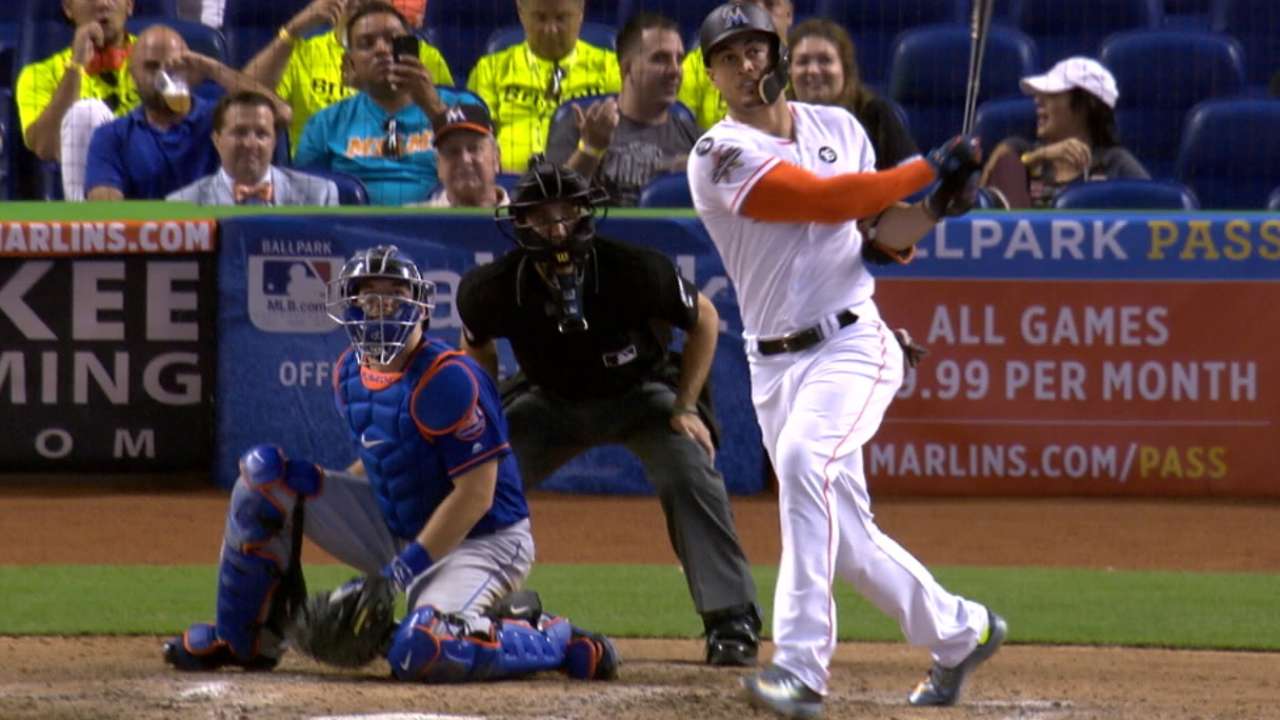 Tyler Anderson will get the call for the Rockies as they fight to hold onto their 1 1/2-game lead over Milwaukee for the second National League Wild Card spot. He has faced Stanton twice in a start at Marlins Park last season and drew two groundouts.
Jose Urena will face off against the left-hander and has hit his stride in his last four starts. The 26-year-old has a 2.08 ERA over 26 innings despite a middling 14-to-8 stirkeout-to-walk ratio. Urena held the Rockies to three runs over five innings at Marlins Park in August.
Last Sale of the year? TOR@BOS, 7:10 p.m.
Chris Sale is in the midst of a historic season with 300 strikeouts in 209 1/3 innings, and he has absolutely dominated the Blue Jays with 35 strikeouts over 22 scoreless innings.
However, it is unclear if the Red Sox will give him one last start on the final day of the regular season with Game 1 of the ALDS scheduled four days later. The Red Sox may not have anything to play for, so the rest could end up being more valuable than risking injury while putting up more historic numbers.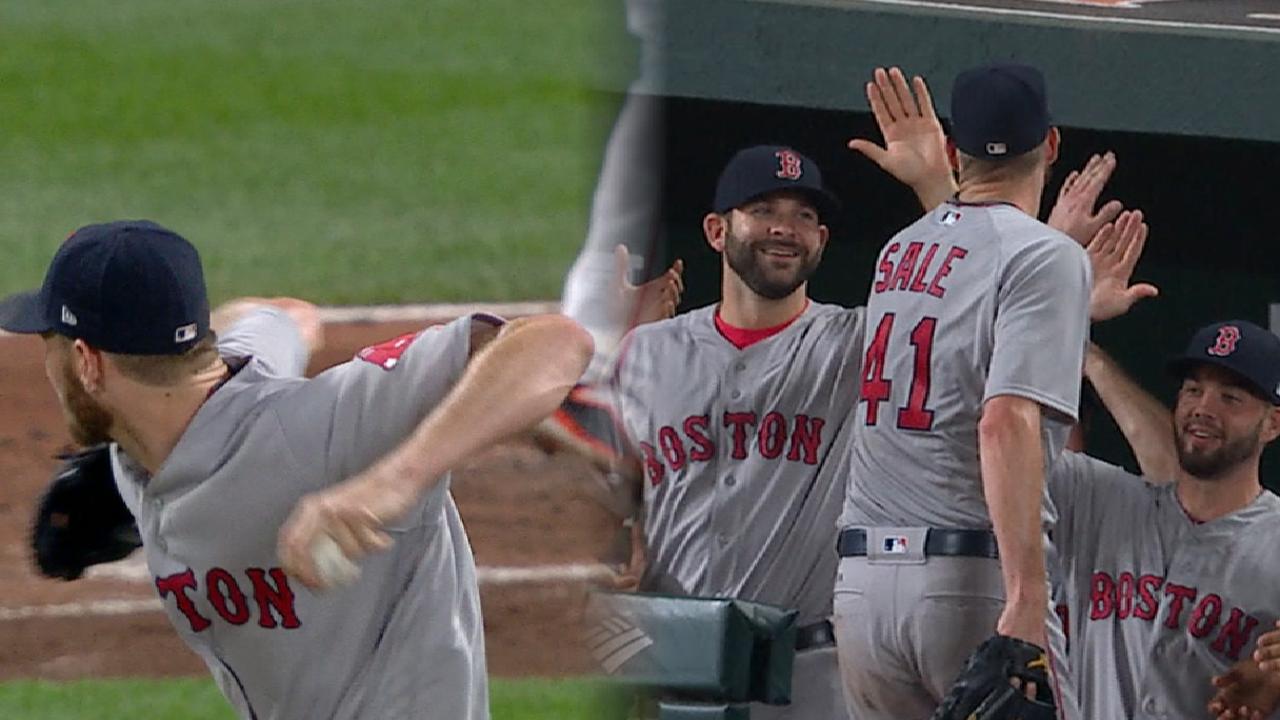 Toronto will counter with J.A. Happ, who will face Boston for the third time in his last six starts. He has a 2.16 ERA in 16 2/3 innings against them this season. Boston's magic number sits at 3.
ALDS preview?: MIN@CLE, 7:10 p.m.
The Twins are up five games for the second AL Wild Card spot, and if they secure that with a win tonight and an Angels loss, they will likely be a win away from facing the Indians in the ALDS. Cleveland has already taken the regular-season series with a 10-6 record and three matchups left.
Josh Tomlin will be making his case to be the Indians' No. 4 starter in the playoffs, and he is playing his best ball at the right time. Tomlin has held opponents to two runs or fewer in each of his last six starts with a 25-too-3 strikeout-to-walk ratio over 31 2/3 innings.
The Twins will be starting Bartolo Colon, who is in the midst of his toughest stretch with the Twins. He has given up 16 runs over 11 innings in his last three starts but did hold the Indians to three runs over five innings at home in August.
Brewers chasing Wild Card: CIN@MIL, 7:40 p.m.
As Milwaukee looks for a crucial win to make up a 1 1/2-game deficit in the Wild Card chase, it will call on Zach Davies, who has been one of the team's most reliable starters. Despite 5.96 strikeouts per nine innings, he's kept his ERA to a solid 3.84 mark. He has a 2.30 ERA against the Reds this season.
The Reds will turn to former Blue Jays 2010 first-rounder Deck McGuire, who will be making his first Major League start at 28. McGuire has thrown 5 2/3 scoreless inning of relief with the Reds this year after posting a 2.79 ERA at Triple-A Louisville over 168 innings.
Ben Weinrib is a reporter for MLB.com based in Cleveland. Follow him on Twitter at @benweinrib. This story was not subject to the approval of Major League Baseball or its clubs.