Indians seal home-field advantage in ALDS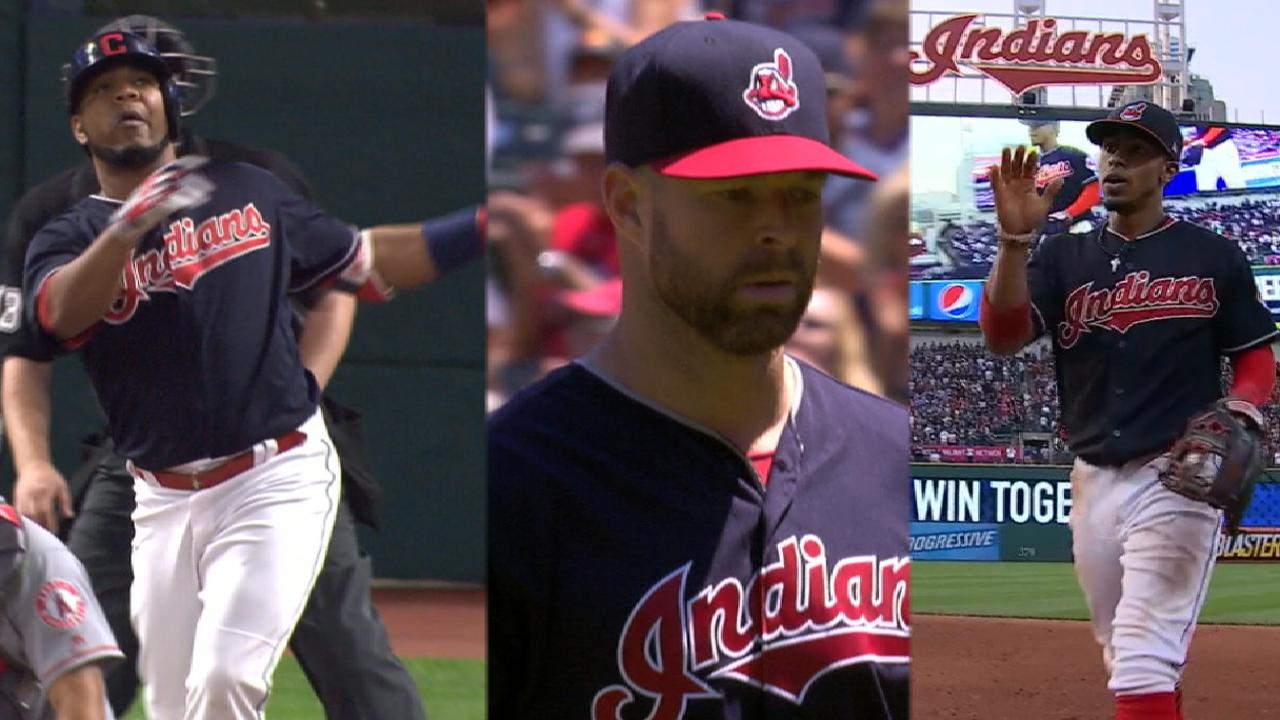 With the Red Sox's loss to the Blue Jays on Monday, the Indians have clinched home-field advantage in the first round of the playoffs.
The American League's top seed is still in the air, with the Indians leading the Astros by two games. But regardless of whom they play, the Indians will host Games 1 and 2 of the American League Division Series on Oct. 5 and 6, as well as a potential Game 5 on Oct. 11.
We've clinched home field advantage in the ALDS. 🏠 pic.twitter.com/sweyFlkukm

— AL Central champs! (@Indians) September 26, 2017
Cleveland had the third-best record in the AL a month ago, but after rattling off 29 wins in the last 31 games, the Indians have propelled themselves to the top of the standings. They are also within 1 1/2 games of the Dodgers for the best record in the Majors, which earns home-field advantage in the World Series.
The Indians can clinch the top seed in the AL as early as Wednesday with any combination of wins and Astros losses totaling four, which would give them home-field advantage in the AL Championship Series.
If the Indians get the top seed, they will face the winner of the Wild Card Game -- likely the Yankees or Twins -- while settling for the second seed would pit them against the AL East champion, likely the Red Sox.
Ben Weinrib is a reporter for MLB.com based in Cleveland. Follow him on Twitter at @benweinrib. This story was not subject to the approval of Major League Baseball or its clubs.