Black shares thoughts on anthem protests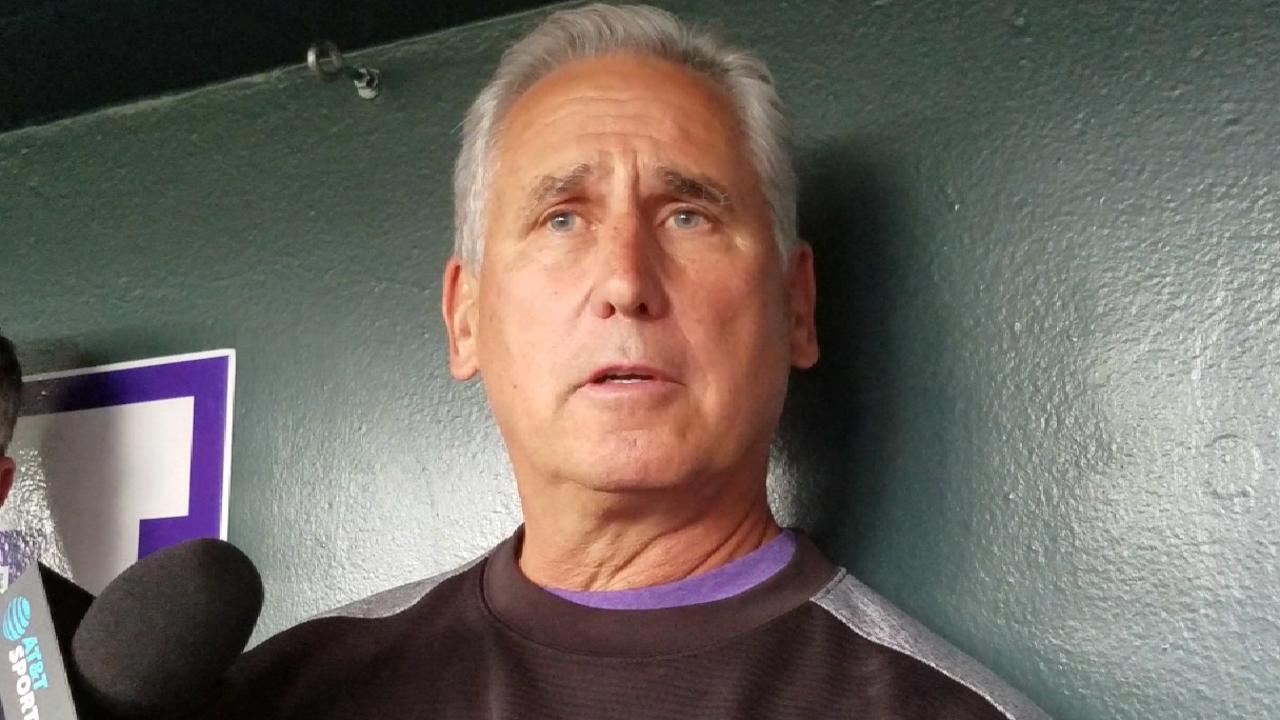 DENVER -- Rockies manager Bud Black said he would be "surprised" if one of his players participated in a protest during the playing of The Star-Spangled Banner, but he would support that player's First Amendment rights.
Athletics catcher Bruce Maxwell began kneeling during the anthem on Saturday, and received support from his teammates, manager Bob Melvin and MLB in the form of a supportive statement. He has said he will continue to kneel for the anthem.
Maxwell's decision to kneel came one day after President Donald Trump made reference to NFL players not standing for the anthem as employees who, as he put it, should be fired by their teams. The president then rescinded an invitation to Stephen Curry of the NBA's Golden State Warriors to the White House after Curry already had stated he would not visit the White House for a congratulatory ceremony. On Sunday, many NFL players kneeled for the anthem, following the form of protest first set by former 49ers quarterback Colin Kaepernick in an effort to raise awareness about brutality and injustice at the hands of authorities.
• MLB reacts to Maxwell's protest
"First of all, I'd be surprised, but secondly I totally respect the freedom of expression that we all have in our country," Black said, when asked about the fact the issue has come up in MLB because of Maxwell. "So that's probably how I would react to it."
Rockies center fielder Charlie Blackmon said it would be improper to present his view, which he didn't explain, as being the rightful one.
"As a person with my own thoughts and feelings, I need to understand that no matter what side of the line I fall on, that statistically speaking, about half the country might feel differently than I feel. So for me to be arrogant enough to say that the other half of the country is wrong, or that I'm definitely right, I think is the wrong thing to do.
"That being said, that's probably all I'll say. I'm proud to be an American, and I'm also thankful to have the First Amendment. I could see it from both ways. I have my opinions, but that doesn't mean they're right, and I'll probably just keep those to myself."
Thomas Harding has covered the Rockies since 2000, and for MLB.com since 2002. Follow him on Twitter @harding_at_mlb and like his Facebook page. This story was not subject to the approval of Major League Baseball or its clubs.