Inbox: Will Baltimore spend in the offseason?
Beat reporter Brittany Ghiroli fields Orioles fans' questions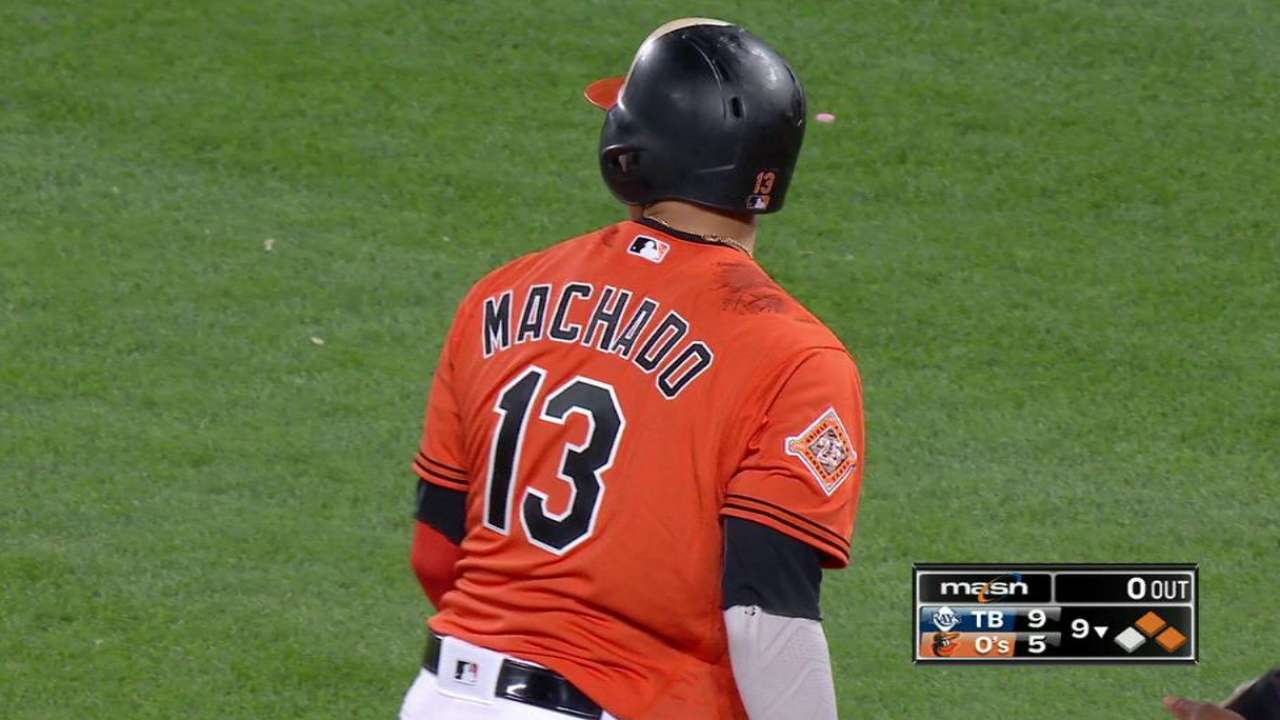 BALTIMORE -- As the 2017 regular season winds down, the Orioles have a lot of looming questions heading into '18. Let's look at some of the biggest ones right now …
Is this team going to go out and spend this offseason?
-- Tim H., Baltimore
The Orioles are going to have to if they want to contend. We know they need some pitching upgrades, with Dylan Bundy and Kevin Gausman the only "for sure" guys to return to the rotation. If Baltimore is going to go for it next year, it will have to sign some reliable starting pitching, it's as simple as that. Can the O's make a trade or two and add a guy that way? Sure. But it won't be enough to make a significant impact. They have some money coming off the books this year -- Ubaldo Jimenez, J.J. Hardy, Chris Tillman, etc. -- and they're going to have to spend if they're serious about giving it one more shot with this group in 2018.
• Submit a question to the Orioles Inbox
Any chance the Orioles will keep Manny Machado?
-- Don R., Columbia, Md.
As long as Machado is in an Orioles uniform there's always a chance. But the closer he gets to free agency, the less plausible it becomes that the O's will keep Machado from testing the open market. If I was Baltimore, I'd make one more real run at him this offseason. After that, you just enjoy the one season Machado has left. If the Orioles contend, great. If not, I think you have to consider dealing Machado at the Trade Deadline.
What are your impressions of the young guys Austin Hays and Chance Sisco? Do they get a shot next year?
-- Kathy L., Richmond, Va.
Manager Buck Showlater likes to say September and Spring Training are great foolers when you're evaluating talent. But it's a large part of what the team has to go off of at this point. Hays has been terrific in a short sample, showcasing his arm and finding his offensive groove after getting his first hit and homer at Yankee Stadium. Sisco hasn't had as much playing time, but he is still incredibly high on the O's radar. The question for both of them next spring, provided they play well, is: Is there room on the roster?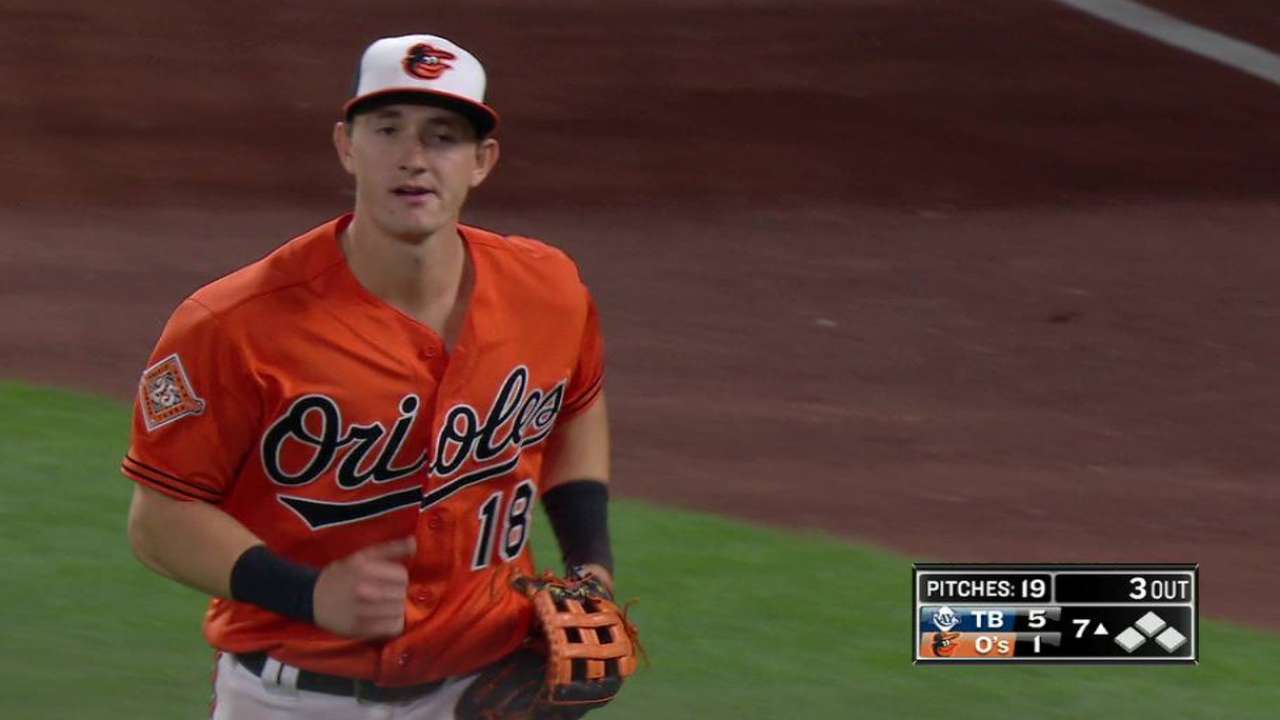 Why don't the Orioles trade Chris Davis?
-- Mike S., Essex, Md.
First, Davis signed a monster deal that will be really tough to get another team to pick up. And second, that deal has a partial no-trade clause in it. So that's out. A guy who they could -- and, I think, should -- explore trading is Mark Trumbo. Fewer years, less money than Davis, and it will free up the DH spot and leave roster space for guys like Hays and Trey Mancini. Showalter has long craved being able to move guys in and out of the DH role, instead of having one guy get the bulk of the duties.
Are there concerns about Zach Britton long term? He had a bunch of injuries this year.
-- Jake O., Washington, D.C.
Not yet, no. I think the knee injury is something Britton could have and would have pitched through had the team been in postseason contention this year. I would have been more worried if he had an arm issue after dealing with the forearm. Britton never had those dominant stretches this year, but it's hard to say how much pitching with the knee issue affected that or not.
I think if you look at Britton's year, it's typical of relievers. Guys who have career years often struggle to follow it up. Relief pitching can be very cyclical, and given that he didn't have near the mileage on his arm this year, it could actually bode well for one final push for Baltimore in 2018.
Brittany Ghiroli has covered the Orioles for MLB.com since 2010. Follow her on Facebook and Twitter @britt_ghiroli, and listen to her podcast. This story was not subject to the approval of Major League Baseball or its clubs.