Inbox: Which pending FAs will return in '18?
Beat reporter Bill Chastain answers Rays fans' questions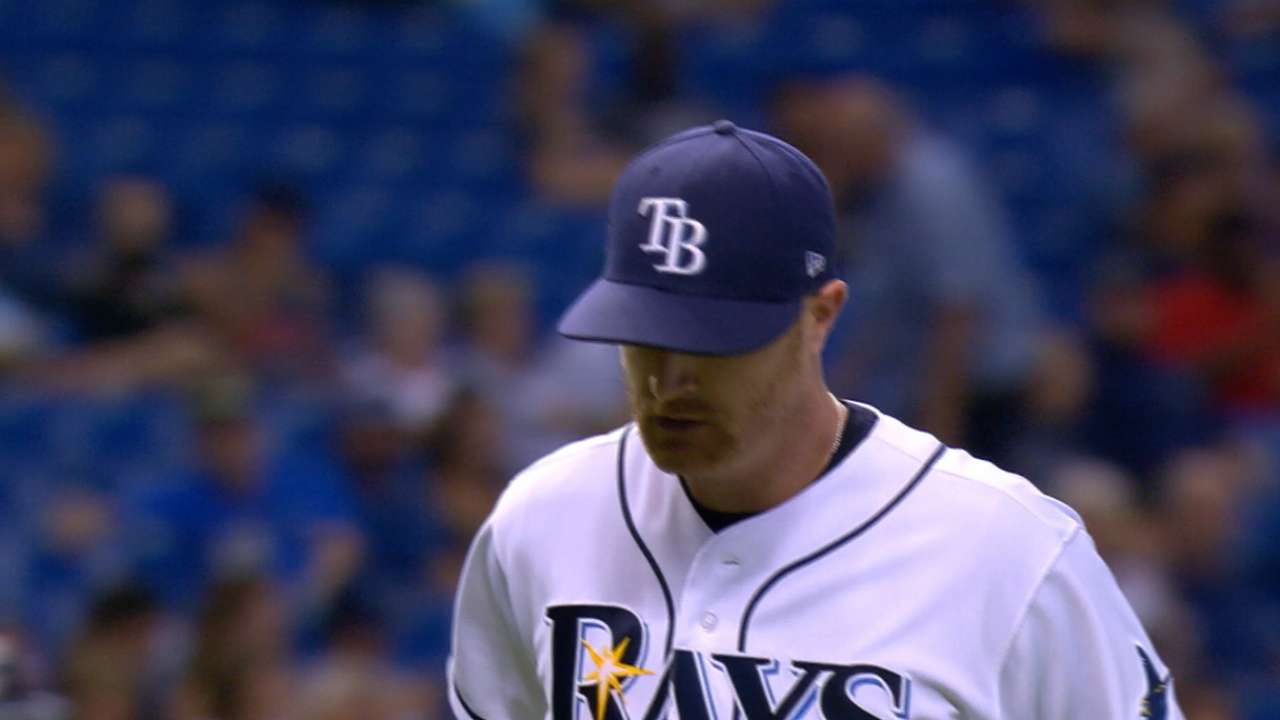 The Rays are going into the offseason with a lot of very good players and a very healthy Triple-A affiliate, but payroll is going to be a huge issue for the team in 2018. Which players do the Rays prioritize keeping and which do you see as expendable?
-- Matt P., Tampa, Fla.
Payroll is always a concern for the Rays, so I'm sure they will strive to be cost effective, while also trying to put the best possible team on the field. Among those that I expect Tampa Bay to lose to free agency are: starter Alex Cobb, first basemen Logan Morrison and Lucas Duda, and relievers Steve Cishek and Tommy Hunter.
• Submit a question to the Rays Inbox
Shortstop Adeiny Hechavarria brings a more complex situation. He's played well, both offensively and defensively, and shortstop is one of the most critical positions for a team to fill, because they are constantly a part of the action. However, the Rays have Willy Adames, the club's No. 2 prospect per MLBPipeline.com, waiting in the wings. When is the right time to bring him up and give him the job? I would expect Tampa Bay to go to arbitration with Hechavarria and bring him to Spring Training as the starting shortstop. After that, who knows? He could remain the starter and Adames might begin his Major League career at second base. A lot will be determined by other moves the Rays make and how they want to build their roster.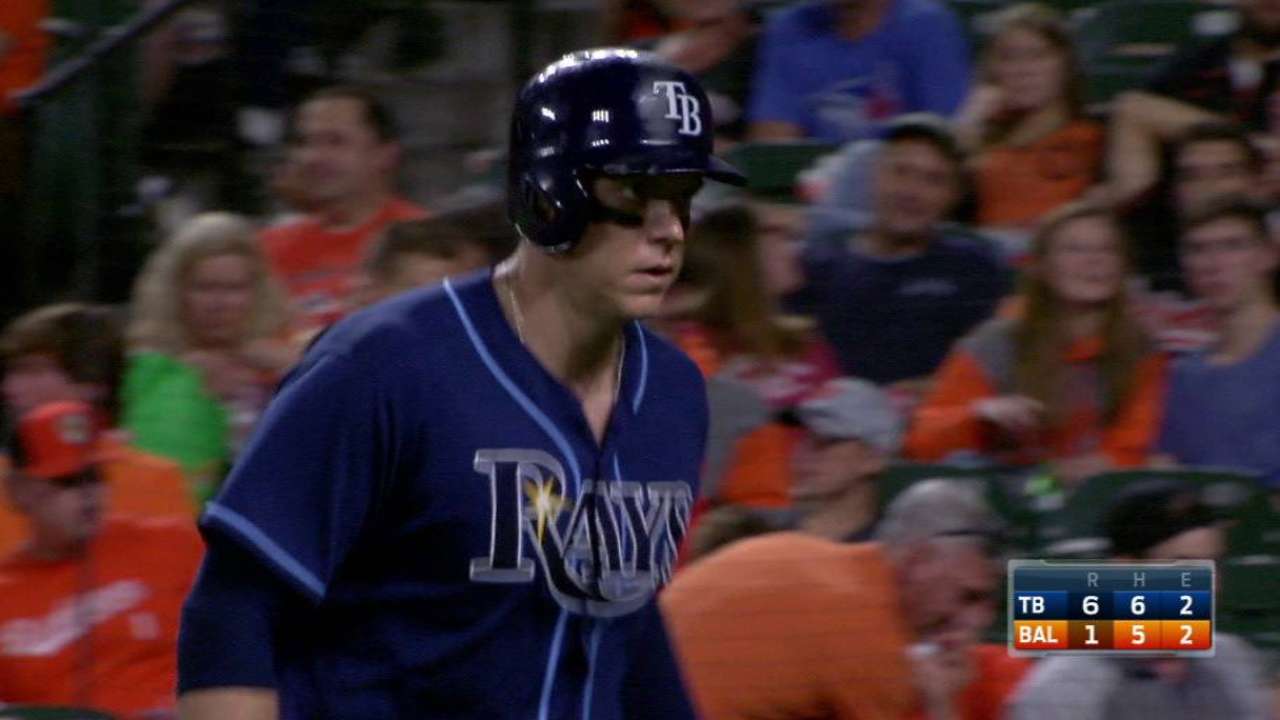 I keep reading that Cobb will not be back with the Rays next season because he's a free agent. Do you think there is any chance that he could return?
-- Karen K., Tampa, Fla.
I really don't believe Cobb will be back next season. While I'm sure the Rays would love to have him, they've never been prone to go to the free-agent market for pitching, even when it's a free agent who came up through their system. I do think Cobb will be in great demand, because he has good stuff.
It may be time for the Rays to take a lesson from the Red Sox and shun the current trend of worshipping the long ball. How about some old-fashioned situational hitting? It is so frustrating to watch the Rays' best hitters fly out to the warning track time after time, even with nobody on base. Sure, it's exciting when they square it up, but it's multiple singles that really frustrate an opposing pitcher.
-- John S., Fairborn, Ohio
I was thinking the same thing while covering the 15-inning marathon against the Red Sox on Sept. 15 at Tropicana Field. Throughout that game, the likes of Mookie Betts, Xander Bogaerts, Jackie Bradley Jr. and Andrew Benintendi disrupted Rays pitching without home runs. I also think that kind of an offense is more dependable. Having said that, I believe Tampa Bay can reshape its offense in that direction with a little tweaking, to where the club has a blend of contact hitters and power hitters.
It seems to me that the results of the Rays' non-waiver Trade Deadline deals were mixed at best. The bullpen moves seemed to work out, but the results of the position-player deals were mixed. I liked Hechavarria, but less so the others. These deals seemed to demoralize and fragment what had been a really cohesive team with great chemistry. The chemistry seems to be gone since the trades. What's your assessment?
-- Rex H.
Chemistry is important, but I didn't sense that the team got demoralized after the deals, or lost its chemistry. All of the players they brought in were high-character guys and seemed to fit in well. Even if the Rays didn't get the results they were looking for, I would attribute it more to not being able to get the job done on the field than not having good chemistry.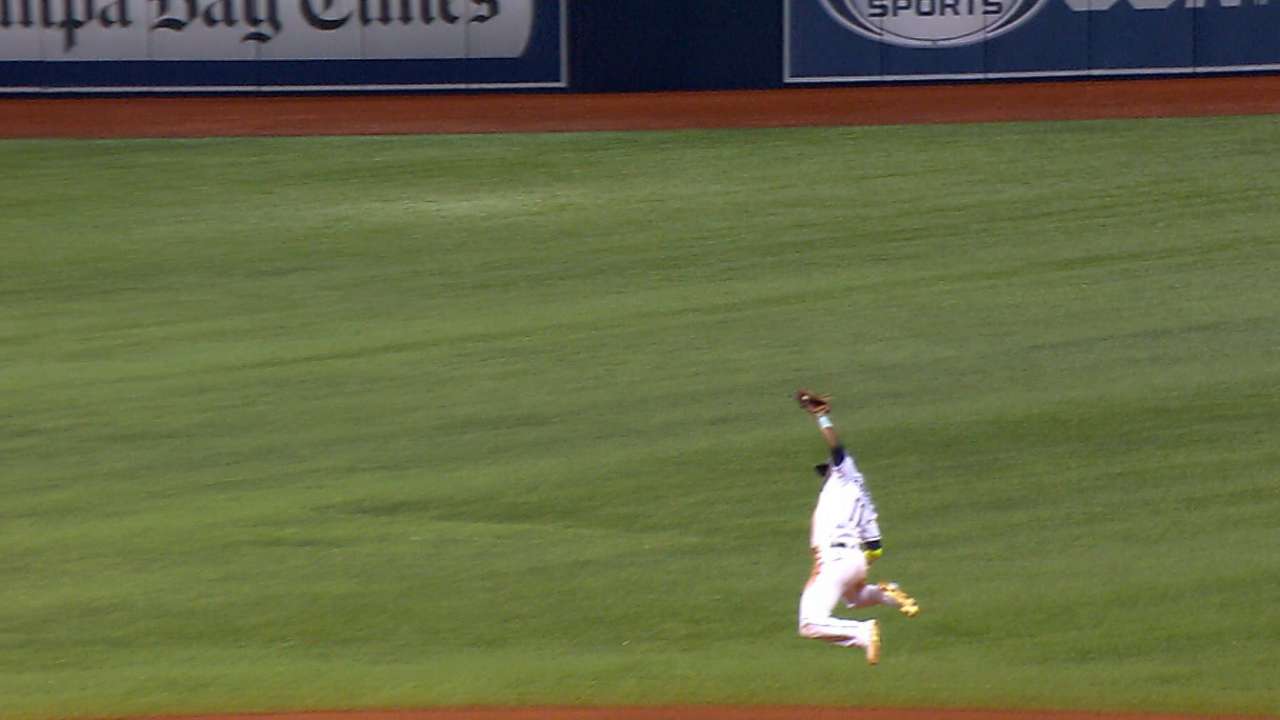 To me, what needs to be done is to freeze this team the way it is and sign the free agents. The biggest change that needs to be made is to change our manager. I realize Kevin Cash is a new, and rather inexperienced, manager, but I think a team that plays in such a skilled and cohesive manner deserves someone to guide them through difficult situations and make the necessary changes. Tampa Bay and Tropicana Field are unique with the fan base and crowds, so that puts the pressure on management to know how to navigate everything. And I don't think Cash has stepped up.
-- Kathy C.
Blaming the manager is a popular choice when a team doesn't reach its goals. Cash will have three years of experience as the Rays' manager when this season is over. From what I've gathered, Tampa Bay doesn't plan on making a move. From what I've gathered watching the contests he's managed, the team hasn't been losing games because of any glaring decisions he's made.
Bill Chastain has covered the Rays for MLB.com since 2004. This story was not subject to the approval of Major League Baseball or its clubs.