Best performance: no-no, 4 HRs or 10 RBIs?
#AwardWorthy: J.D. Martinez, Gennett, Arenado, Volquez, Rendon up for Esurance Award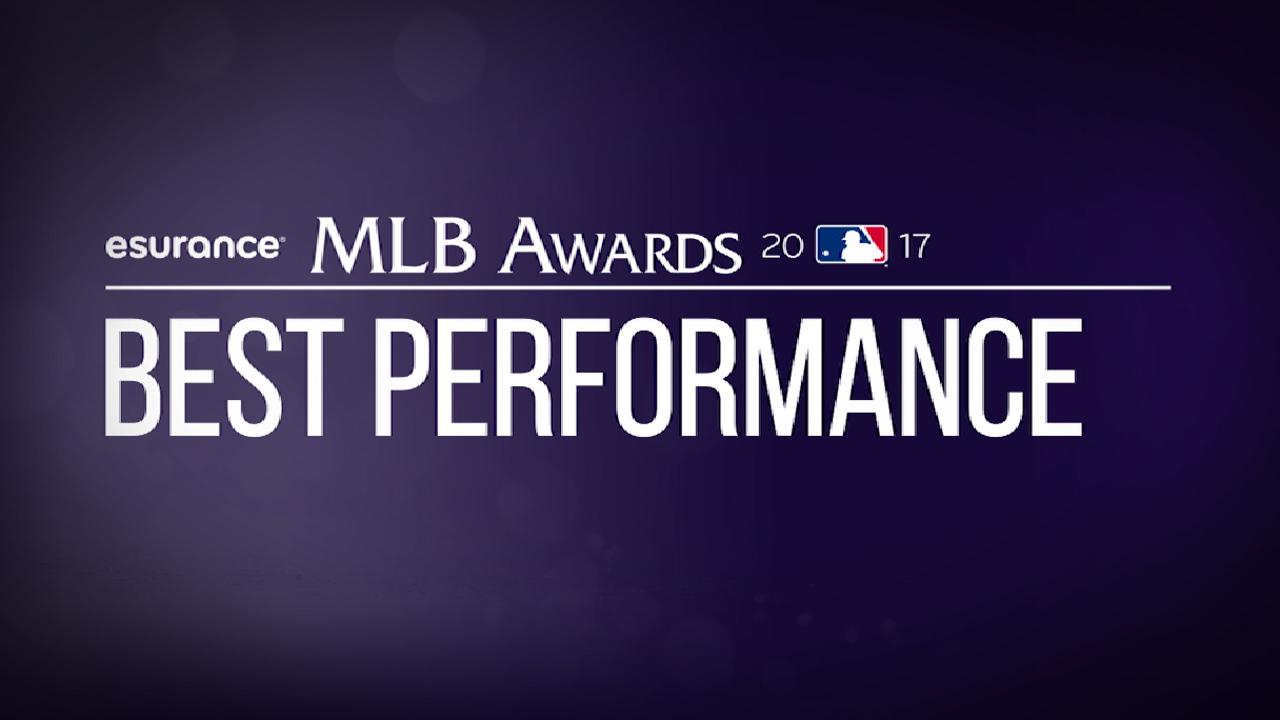 Have a day. Have a night. Have a season.
Major League Baseball in 2017 will be unforgettable for a lot of reasons, and while it's tough to remember every great performance in an April-to-October grind that has 30 teams playing 162 games apiece for six months, several performances still manage to stand out.
The group of nominees for the Esurance MLB Award for Best Performance highlights some of the game's marquee names and also some surprises, a good indication baseball remains a joyously unpredictable sport in which a ticket to a game always means the chance to see something you never imagined.
• #AwardWorthy: Vote for your favorite
The nominees include four-home-run games by J.D. Martinez of the D-backs and Scooter Gennett of the Reds, a cycle that Nolan Arenado of the Rockies completed by clinching the feat with a come-from-behind walk-off homer, a no-hitter by Edinson Volquez of the Marlins, and a six-hit, 10-RBI day by Nationals third baseman Anthony Rendon.
The Esurance MLB Awards annually honor Major League Baseball's greatest achievements as part of an industry-wide balloting process that includes five groups, each of which accounts for 20 percent of the overall vote: media, front-office personnel, retired MLB players, fans at MLB.com and Society for American Baseball Research (SABR) members.
The MLB Awards are an all-inclusive program, encompassing the top players and performances from the American and National Leagues from Opening Day through the end of the postseason.
Hall of Famers, team general managers, broadcast-booth legends and you will be among those helping to pick this year's Best Major Leaguer in addition to the winners in the following categories: Best Pitcher, Rookie, Defensive Player, Manager, Executive, Personality, Postseason Moment and postseason performer.
One winner in each category will also be recognized for the year's Best Offensive Play, Defensive Play, Single-game Performance, Fan Catch, Broadcast Call and Player-Fan Interaction.
In addition to the aforementioned categories, a panel of MLB experts will identify and recognize the season's Best Moments and Trending Topics.
Martinez hitting four homers in a game just isn't that surprising considering the year he is having and how he has blossomed into one of baseball's best sluggers in recent years. On Sept. 4 in Los Angeles against his club's National League West rival Dodgers, however, he etched his name into history, powering his team with four long balls and becoming the 18th man to accomplish the feat.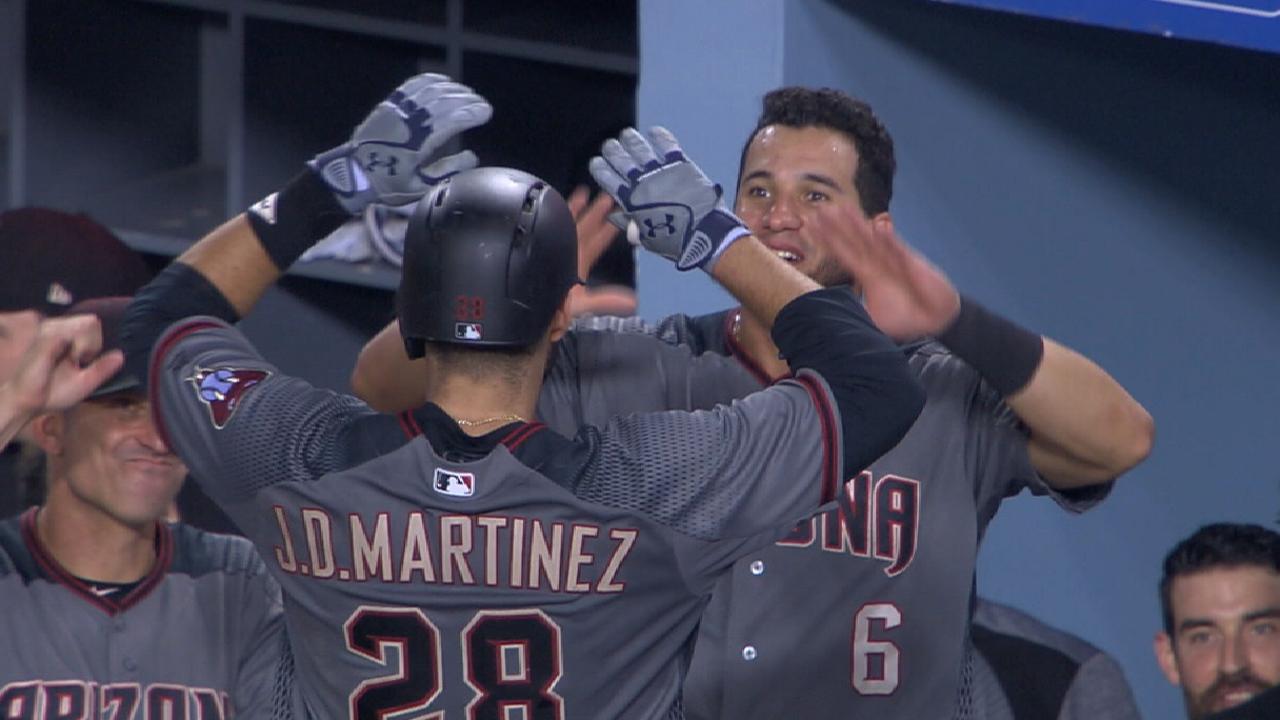 Gennett, never known for his power stroke, beat Martinez to the punch by becoming the 17th player to homer four times in a game. Gennett did it at home at Great American Ball Park on June 6 against the Cardinals on a night in which he went 5-for-5 with 10 RBIs.
"That's pretty crazy, man," said Gennett, who stands 5-foot-10. "Especially when you think of a guy like me, not a huge guy. But that's baseball. It's not how big or strong you are, it's how efficient, and sometimes lucky."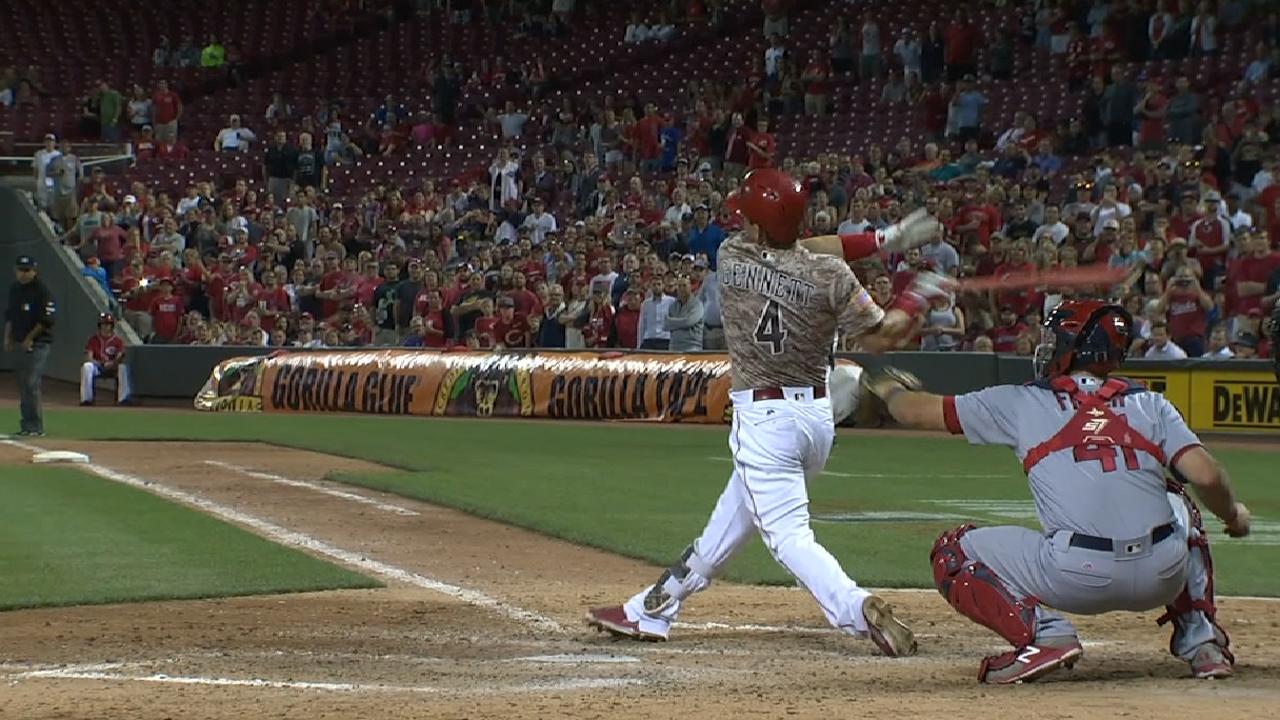 Maybe it's only a matter of time before Arenado goes yard four times in a game, but his June 18 cycle against the Giants in Coors Field was memorable just the same. Arenado tripled in the first inning, singled in the fourth, doubled in a run in the sixth and then took Giants closer Mark Melancon deep in the bottom of the ninth for the win.
"I was fired up," Arenado said about the moment he dug into the box before the final at-bat. "I heard the crowd. But I just said a little prayer. I was like, 'Calm down, give me strength to be able to slow this game down. That's what it's all about."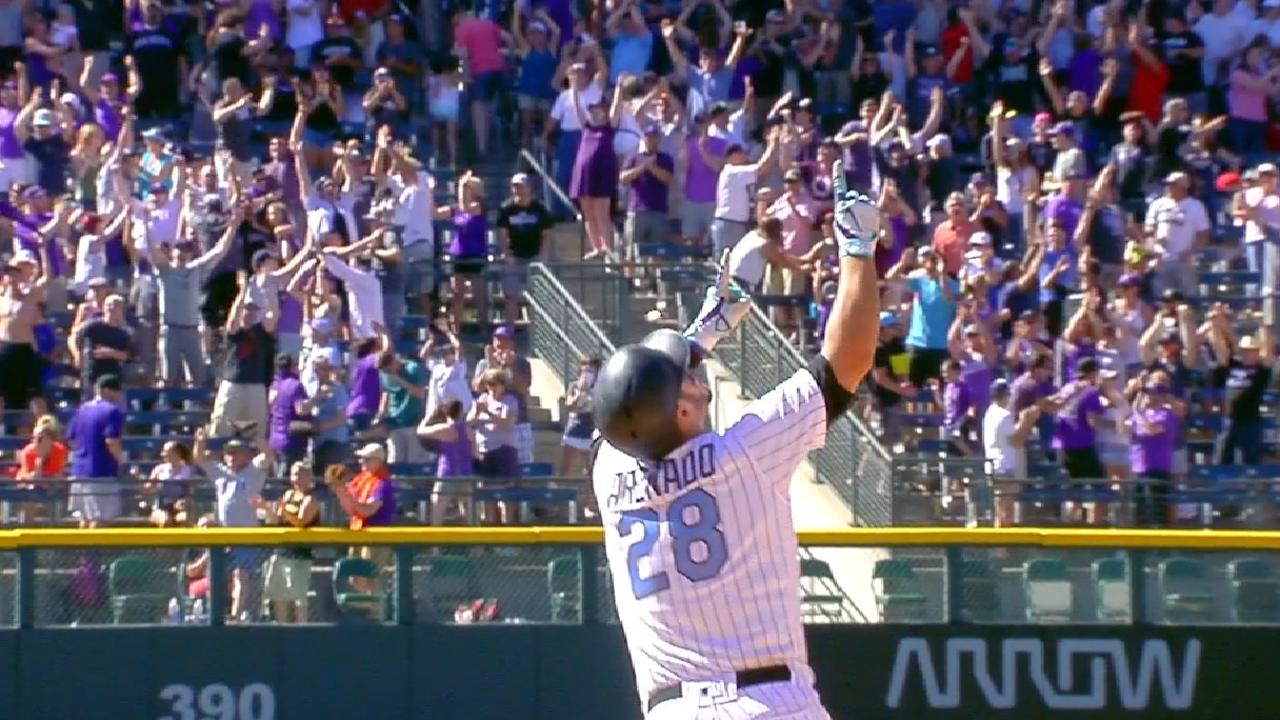 Volquez was all about shutting people down during his no-hitter on June 3 at Marlins Park against the D-backs. He struck out 10 and walked two, but what made the no-no all the more special was the fact that he did it on the birthday of his late friend and teammate, Yordano Ventura.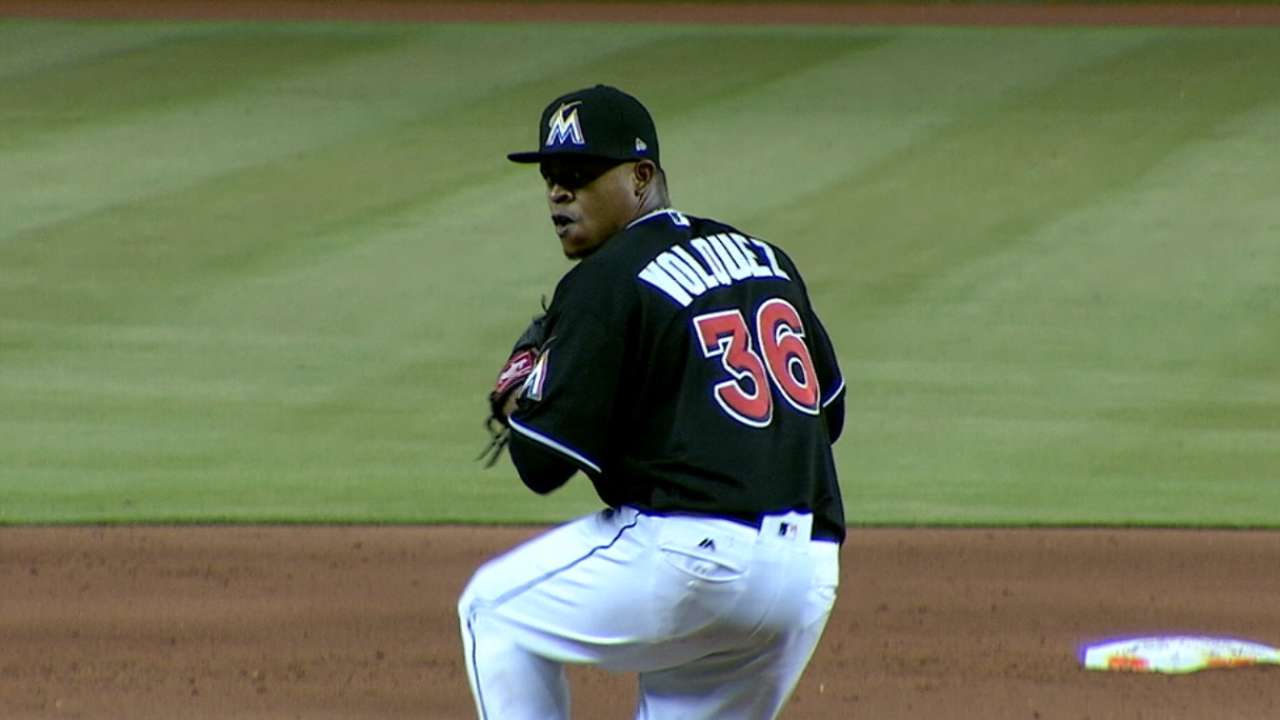 And Rendon's memorable offensive barrage on April 30 against the Mets at Nationals Park couldn't be left off this list. Rendon tallied 16 total bases in the only six-hit game in the Major Leagues this season, and it was something to behold.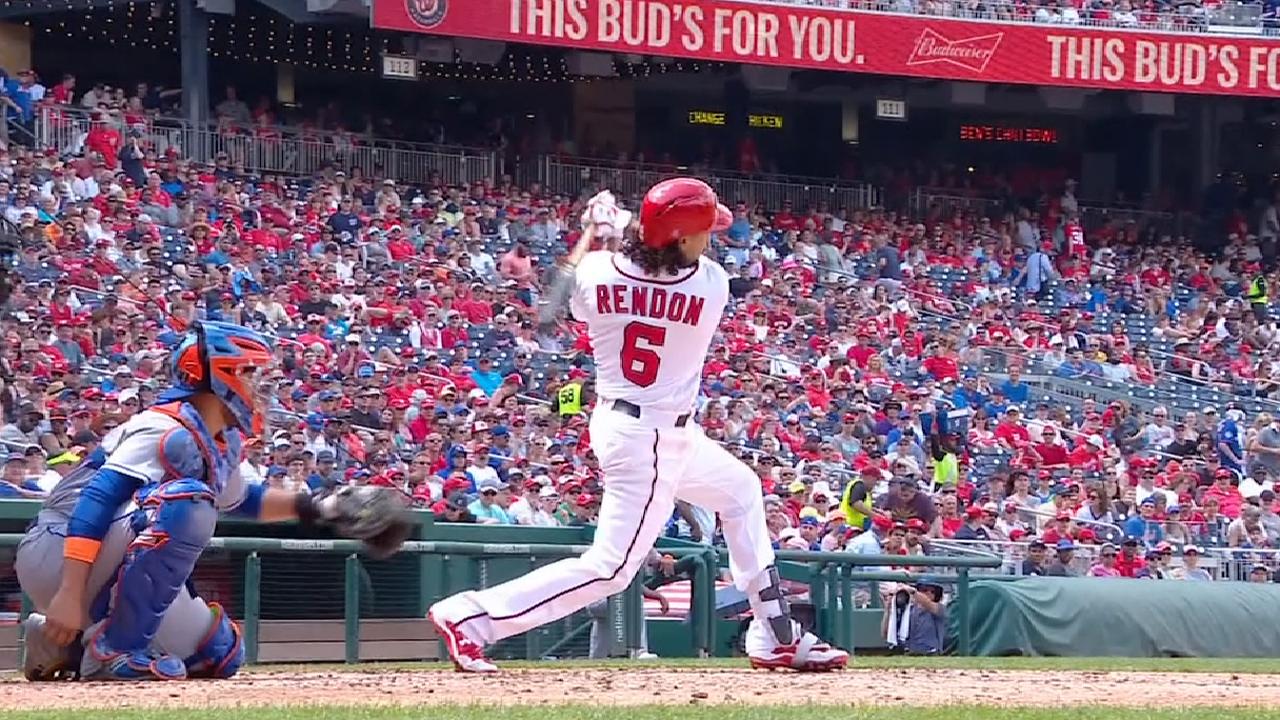 The MLB Esurance Awards, which will be Nov. 17 on the MLB Network, are worth watching, too. Some of the winners who accepted their trophies in person or live on the MLB Awards winners' program last year included Francisco Lindor, David Ortiz, Mike Trout, Anthony Rizzo and Corey Seager, so there's star power everywhere you turn.
Doug Miller is a reporter for MLB.com. Follow him on Twitter @DougMillerMLB. This story was not subject to the approval of Major League Baseball or its clubs.